A workhorse of WW2 the halftrack would operate in all theatres. The maximum speed on road was 45 mph. The turning diameter was 59 ft, maximum vertical obstacle was 1 ft and fording depth was 2.67 ft. The front axle had semi-elliptic longitudinal leaf springs, with steel ventilated discs.
The rear one had vertical volute spring, one per bogie. The rear suspension had 4 roadwheels mounted on the boogie, with 18-tooth front drive sprockets, and adjustable fixed idlers at the rear. The track was of the center guide band type, 12 inches wide, with a 4 inch  pitch, 58 links in all. The total ground contact length was 46.75 inches. The front wheels could be engaged for cross-country travel.
The M2 Half Track Car vehicles were standardized in 1940 and were first deployed in 1941. As the United States was drawn into WW2 later that year, they immediately saw action in the Philippine Islands; as the United States' involvement in the war grew, M2 half-track vehicles followed wherever US Army troops and US Marines were deployed. They could carry 10 soldiers in the rear. In total, 13,500 were built.
800 of them were sent to the Soviet Union as part of the lend-lease program. After the war, many of them were sent to US Allies, primarily South American nations. The 10 M2 half-track vehicles sent to Nicaragua saw action during the 1978-1979 revolution. Argentinian M2 half-track vehicles remained in service until 2006.
This beauty that clearly needs hours and hours of restoration is for sale here.
This is a complete Halftrack. it was purchased from Arizona about 1948, then driven to Portland, Oregon. It was used on a chicken farm for about 20 years then retired.
The engine has not been run since then. Moved to Newberg, OR about 15 years ago. It is about 20 feet off the road.There is a trailer which was used to haul fuel. About 10 years ago the owner purchased a new set of rubber tracks from Israel. Shipping is not included.
You arrange shipping. Every year at Memorial Day, I put a flag on this and shoot a photo. The shipping cost is not right – you need to pick up.
Enjoy the pictures…..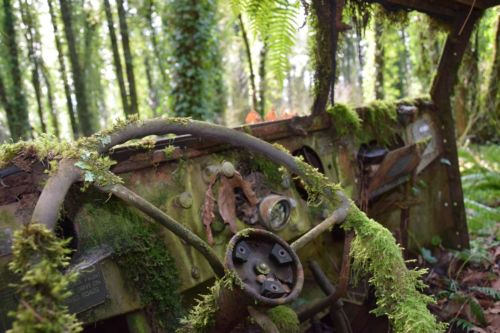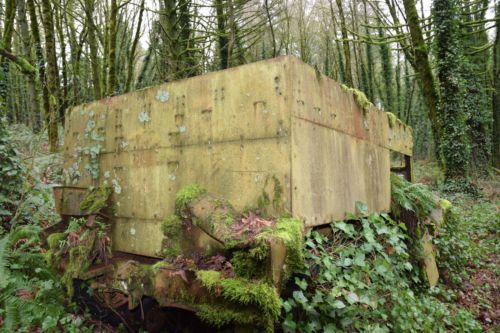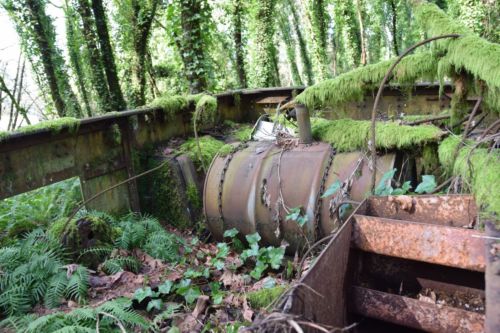 Let us know if you win the auction – would love to follow this project.