The Princess Royal today opened the new workshop at The Tank Museum in Bovington, Dorset, UK.
She also viewed a restored World War Two Matilda II tank that has been named in her honour. The workshop is the fourth phase of the museum's redevelopment which has received £14m ($19m) in funding from the Heritage Lottery Fund over the last 12 years.
It is named the 'Gilchrist Conservation Workshop' after Peter Gilchrist CB – the outgoing chairman of trustees who has overseen the project. Situated next to the Vehicle Conservation Centre, the workshop will enable far more work to be carried out on the museum's world-beating collection.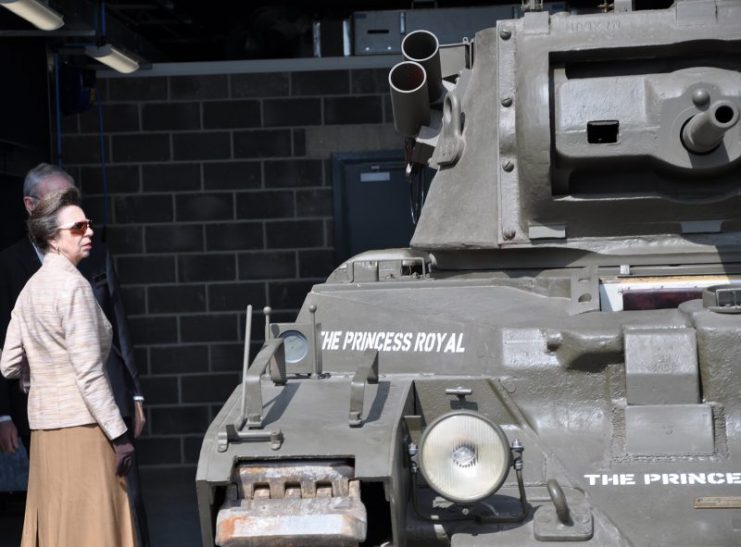 As she opened the state-of-the-art facility, The Princess Royal expressed how pleased she was that there was a large educational element to it. She mentioned how it would benefit apprentices and those taking internships. She congratulations all those involved; volunteers, staff, and those who contributed to making a success of the museum and raising its profile not just in Dorset but worldwide.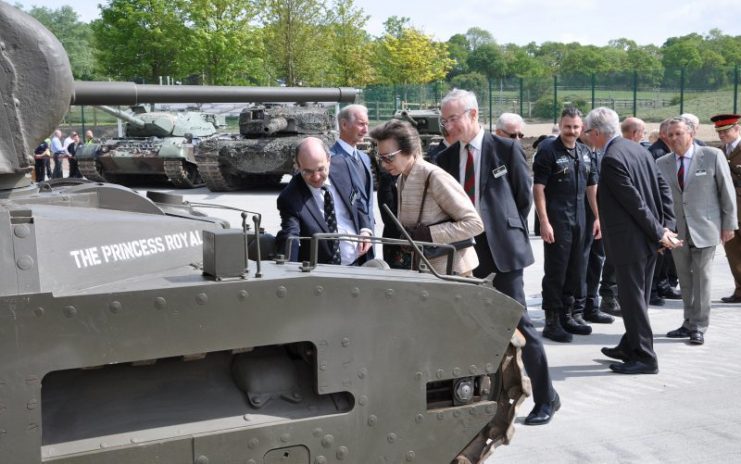 Outgoing chairman of trustees Peter Gilchrist CB said the day had been planned 20 years ago when it was decided to make Bovington home to the 'best tank museum in the world'. Museum director Richard Smith also addressed the guests and thanked all those who had been part of the project. He revealed that the first restoration project in the new workshop would be a Churchill tank.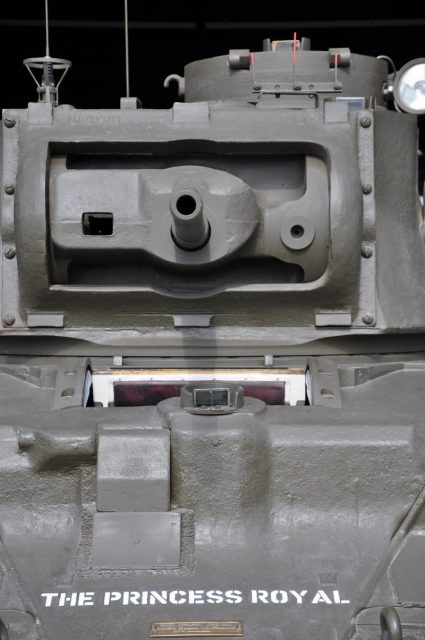 ABOUT THE TANK MUSEUM
The Tank Museum at Bovington in Dorset holds the national collection of tanks and brings the story of tanks and tank crews to life. With over 300 tanks from 26 nations, The Tank Museum holds the finest and most historically significant collection of fighting armour in the world.
These range from the world's first ever tank, Little Willie, through to the British Army's current Main Battle Tank, Challenger 2. Eight powerful exhibitions tell the story of armoured warfare spanning over 100 years of history. As you explore the Museum's seven large halls, you come face with face to face with tanks and hear incredible true stories from the last century.
A message from the Tank Museum:
"Please Support Us: As a charity, we rely on public support for all our activities. Our work is funded entirely by people like you. With your support, we can continue to create content. With the right support we might be able to do it more regularly – and can be even more ambitious. Please Click on the Banner Below"