Eric Stanley Lock might have been called "Sawn-Off Lockie" due to his rather petite stature, but he was more than just a short airman from Shropshire, England. Brought into the limelight by the Battle of Britain, his name is engraved on the pages of history.
Memories of his bravery live on today as he is remembered as a successful British Royal Air Force (RAF) airman and flying ace during the Battle of Britain.
The Battle of Britain was an intense 113 days of aerial warfare between the German Luftwaffe and the British RAF. With the Nazis determined to establish supremacy over British airspace, the men of the RAF gave everything they could to protect their country from an impending German invasion.
Several deeds of extraordinary valor took place during this battle. And it was here that Eric Lock made history.
Born on the 19th of April, 1919, in Shrewsbury, Shropshire, Lock had his first flying experience on his fourteenth birthday. On that day, his father spent five shillings treating him to a flight with Sir Alan Cobham's Air Circus.
Interestingly, Lock was not enthralled by the flying experience and remained uninterested in flying until World War II.
With the Second World War looming close, Lock joined the RAF Volunteer Reserve in 1939, just a few months before the commencement of the Second World War. By the time war was declared, Locke had gone through flight training and joined the RAF as a Sergeant Pilot.
France had fallen to the Nazi invasion on the 25th of June 1940, after 46 days of fighting.
After the Dunkirk evacuations, Lock completed further training in late June 1940. He was then assigned to his first operational unit: No.41 Squadron, where he operated aboard Supermarine Spitfires.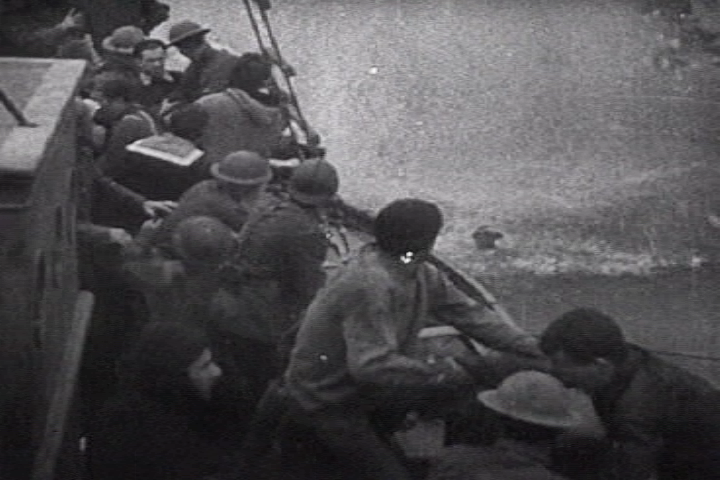 Just a few weeks after his enlistment into the squadron, the Battle of Britain began. The Shropshire airman found himself heavily involved in pivotal combat that could have altered the outcome of the Second World War if it had ended differently.
https://youtu.be/aJbzZSxDs_s
In a bid to achieve aerial superiority, the Luftwaffe began a spree of airstrikes all over the United Kingdom. British freights along the English Channel and Britain's East Coast came under attack first. Then the attacks spread to RAF airfields and all over southern England.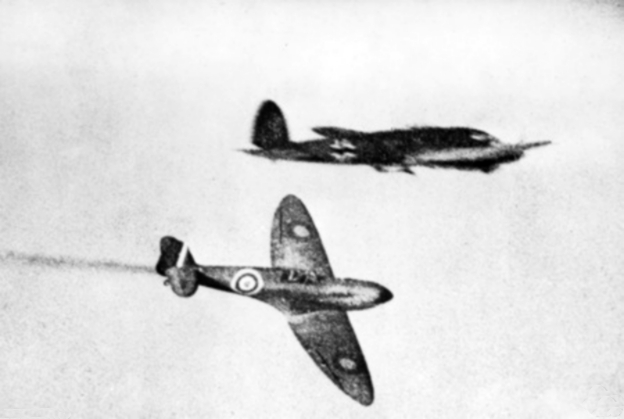 At this point in time, the 41 Squadron was situated in the north and were relatively inactive for about four weeks into the battle. However, on the 15th of August 1941, the Germans decided to take the fight a bit closer to them.
The Luftwaffe launched a wave of attacks over northern England and the No. 41 Squadron engaged.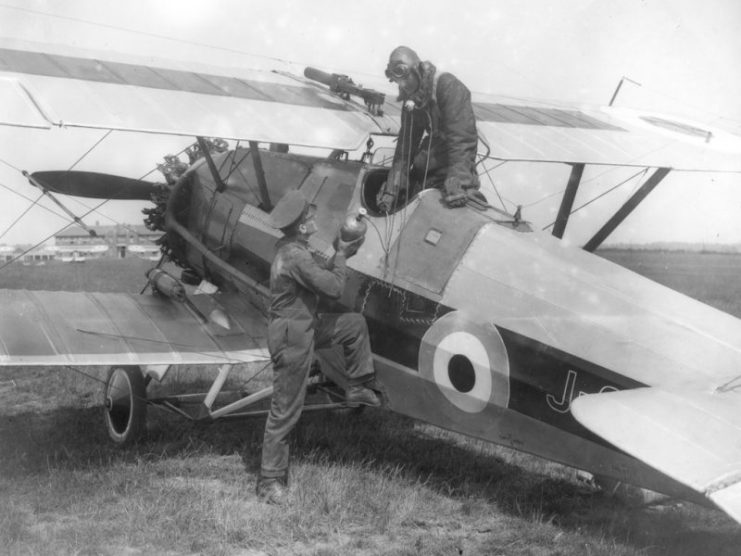 In the ensuing aerial firefight, Lock scored his first conquest.
The 41 Squadron took on a line-astern formation as they prepared for the enemy. Rising to 20,000 feet (6,100 meters) north of Catterick, a large formation of Messerschmitt Bf 110 heavy fighters and Junkers Ju 88 bombers came into sight, and combat ensued.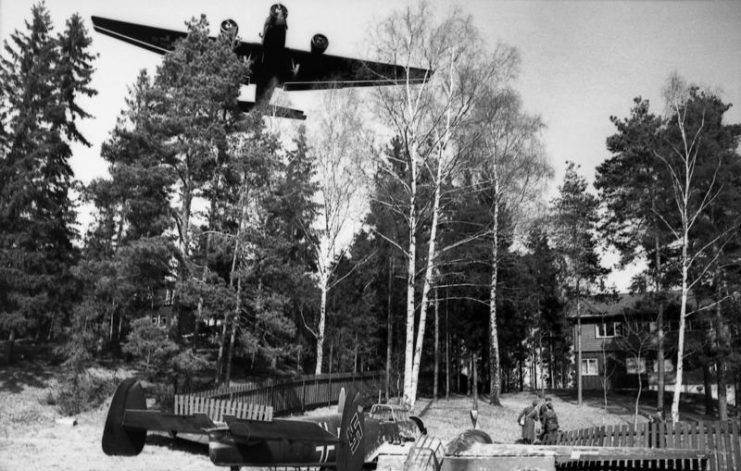 During the engagement, Lock took on a Bf 110 heavy fighterr. He launched two short bursts at the aircraft, chasing it all the way down to 10,000 feet (3,000 meters).
The bomber's starboard engine was already flaming from Lock's hits. Lock kept his Spitfire's guns roaring into the bomber's fuselage until its port engine caught fire. The bomber's machine gunner engaged the Spitfire as it plunged down the air. At 5,000 feet (1,500 meters), Lock turned away from the aircraft to engage another enemy plane.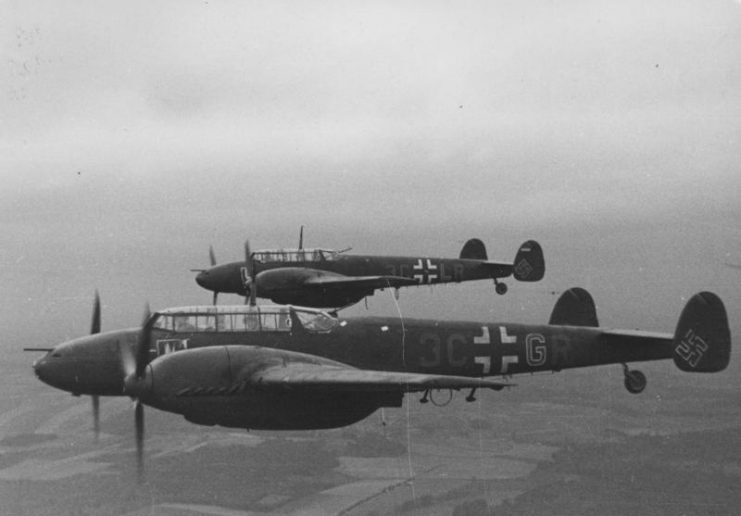 The Bf 110 would have been considered a probable if another airman had not seen it crash into Seaman Harbor. Next, Lock engaged the Ju 88s. By the end of his rampage, he had gunned down one of the fighters.
With the growing need for more fighters in the south, on September 3rd, 1940, the No. 41 Squadron was dispatched to RAF Station Hornchurch, Essex. Two days later, Lock, flying by the codename Red 2, struck down two Henkel He 111 medium bombers in an engagement over the Thanes Estuary.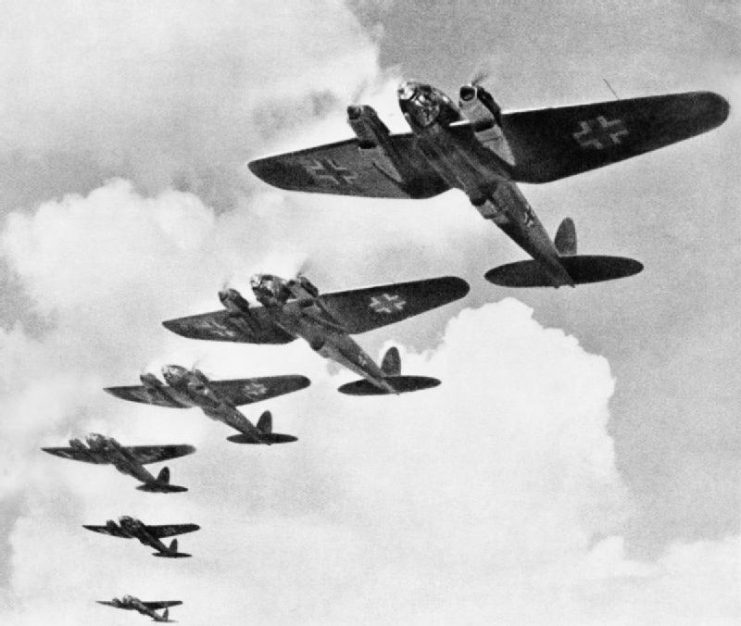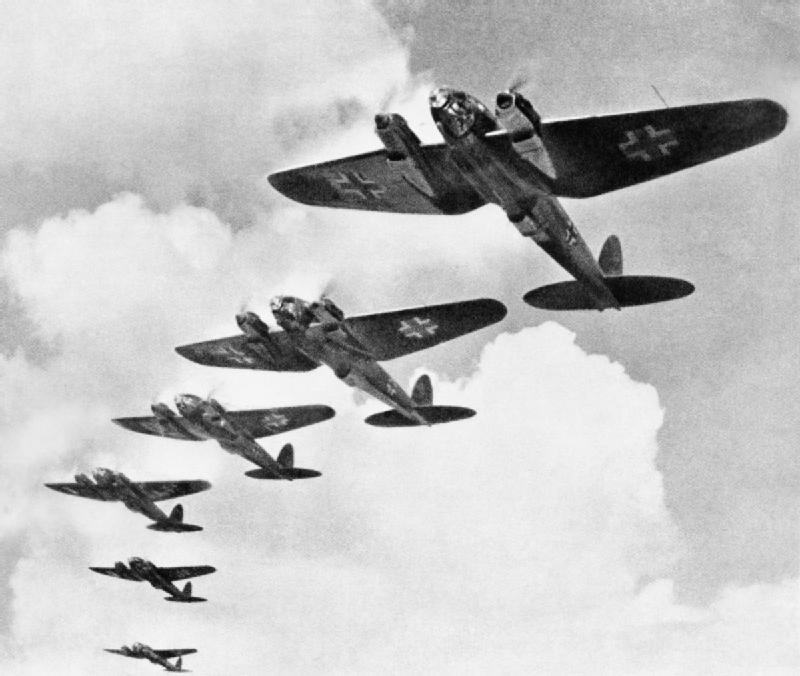 While the second He 111 was plunging through the sky, Lock followed it down in a bid to ensure complete destruction of the aircraft. However, this proved to be an error: following a falling enemy plane made him a target for other enemy aircraft.
A Messerschmitt Bf 109 fired at him, inflicting damage to his Spitfire and injuries to his leg. In a swift move, Lock climbed back up and engaged the Bf 109 until it exploded.
The next day, the battle continued. Lock ignored the pain from his injured leg and went into combat. That day he knocked down a Ju 88 in an engagement over Dover. On the 9th and 11th of September 1940, Lock scored a further two Bf 109s, one Ju 88, and one Bf 110, over Kent.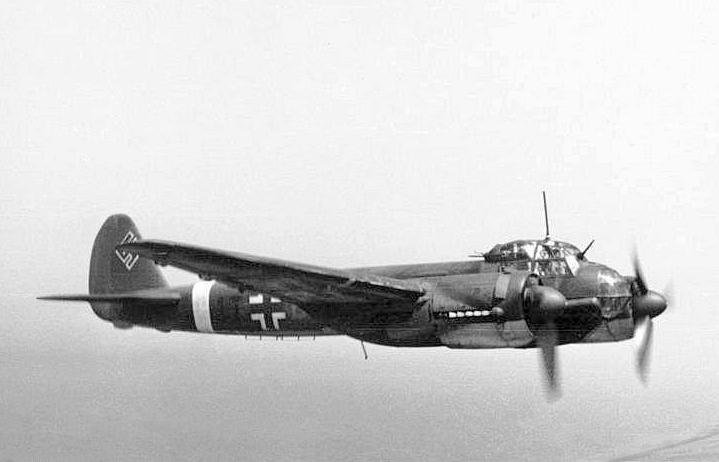 At this point, Lock had nine aerial victories, eight of which were achieved in less than one week. He received the Distinguished Flying Cross (DFC) for this achievement on the 1st of October 1940.
Lock maintained a consistent score on enemy aircraft, gunning down two Bf 109s on September 14th and on September 15th, he contributed to the downing of one Dornier Do 17. He also destroyed another Bf 109 over Clacton-on-Sea, Essex.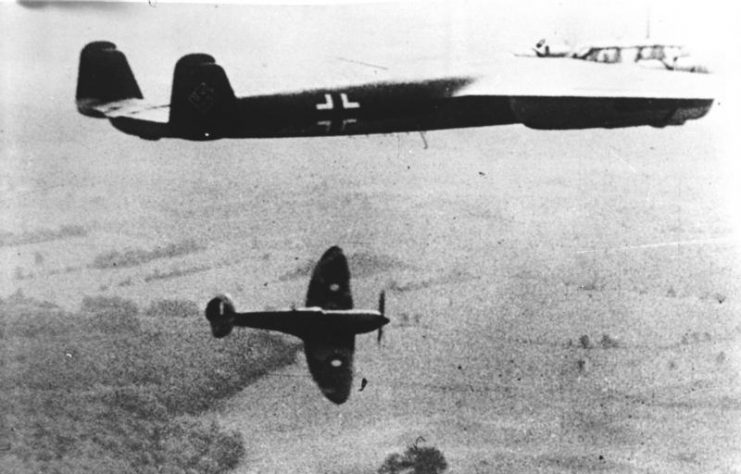 On the 18th, Lock took down one Bf 109 and scored two probables over Gravesend. Another hostile engagement on the 20th ended with Lock gunning down one He 113 and forcing two to retreat. After seeing off the He 113s, he spotted a Henschel Hs 126 which he chased and eventually gunned down over Boulogne, Northern France.
Upon his return, Lock was told that a Bar had been added to his DFC for scoring 15 victories in less than 19 days.
After four weeks of rest, Lock and the No. 41 Squadron reported back for duty, picking up where they left off. Between October 5th and October 20th, Lock claimed four Bf 109s and scored three probables. With this record, he became a Quadruple ace, having gunned down 20 enemy aircraft.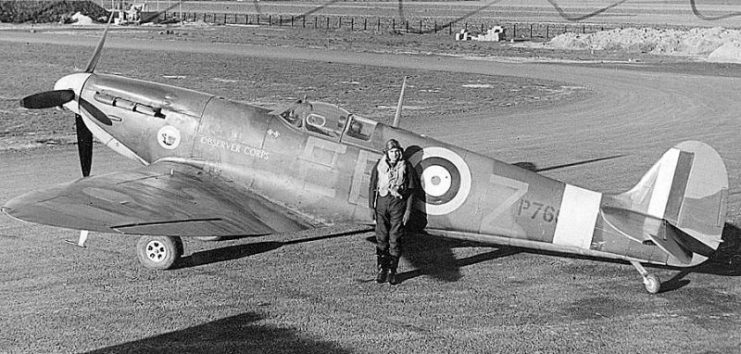 The Battle of Britain saw its end on the 31st of October, with Lock claiming a total of 21 enemy planes. He became the most successful ace of the battle.
However, the next campaign was disastrous for Lock. During a hostile engagement between the No. 41 Squadron and a formation of about 70 Bf 109s, Lock's Spitfire was struck by cannon shells. The impact severely injured his legs and his right arm. His stricken plane crashed in Suffolk.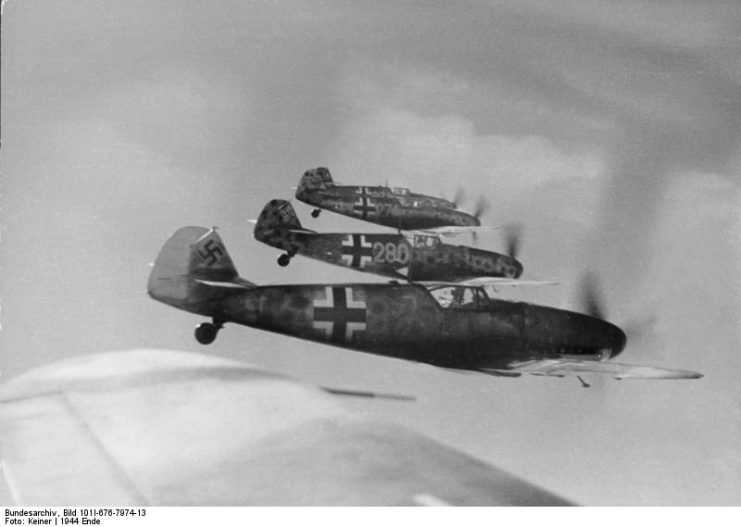 While at the Princess Mary's Hospital, RAF Halton, he was decorated with the Distinguished Service Order. Over the next three months, Lock endured about 15 surgeries. He spent another three months recuperating. During this period, he traveled to Buckingham Palace to receive his DSO, DFC, and Bar.
In March 1941, he was Mentioned in Despatches.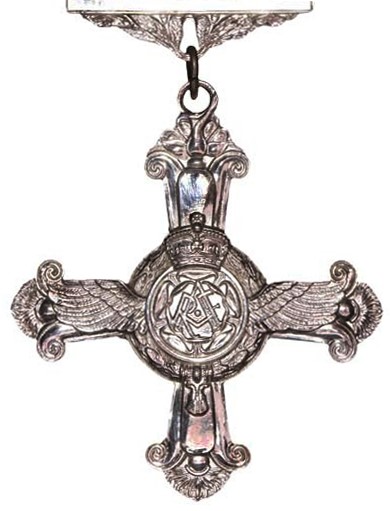 According to a book by another ace Richard Hillary whom he had met at the Royal Masonic Hospital, Lock was particularly "vociferous" during his Sulfapyridine treatment, cursing the nurses "from dusk till dawn."
He was promoted to flying officer in June 1941 and was summoned for immediate duty.
The next month, Lock became a flight lieutenant and was deployed to the No. 611 Squadron. He flew offensive sweeps over France in July 1941, scoring victories against three Bf 109s.
Then, on the 3rd of August, while the 611 Squadron was on a return flight from a patrol, Lock saw a column of Nazi troops and vehicles near the Pas-de-Calais. Signaling his wingman, he peeled off from the formation in a bid to launch a strafe on the enemies.
However, this was the last time Lock was ever seen. When he failed to return, he was declared Missing in Action (MIA).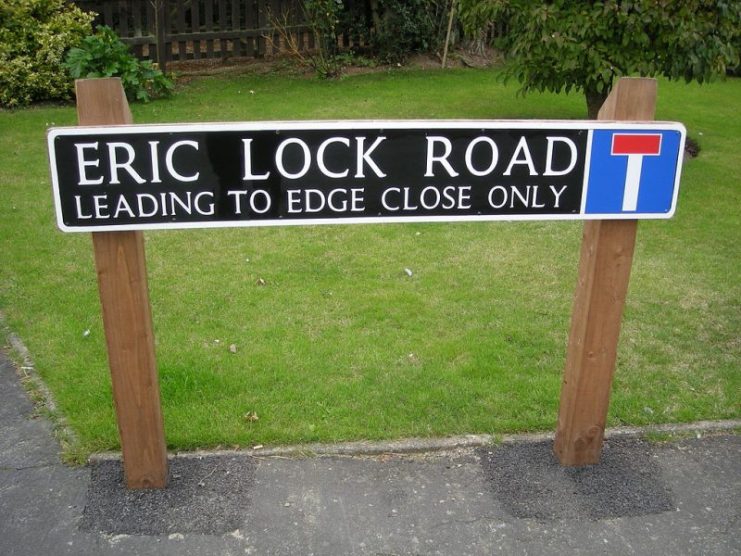 Read another story from us: 17 Facts About the Spitfire – We all Know These, Right?
Reports claim that he had been struck down by enemy ground-fire. However, years of intense searches by the RAF and Commonwealth War Graves Commission proved futile as neither Lock nor his Spitfire were ever found.
In his honor, a new road in Bayston Hill, Shropshire was named after him. His name is also etched in Panel 29 on the Air Force Memorial, alongside over 20,000 other British and Commonwealth aviators who had been declared MIA during WWII.