By 1963, Eugene Wesley Roddenberry was writing screenplays for one of NBC's most successful shows – The Lieutenant – which told the story of a group of young US Marine Corps officers.
Gene Roddenberry spent his childhood in Los Angeles and was studying aeronautical engineering when the United States entered the Second World War in December 1941.
He joined the USAAF as a flight cadet, and after completing his training the twenty-one-year-old Second Lieutenant Roddenberry was sent to the South Pacific. He took part in 90 combat missions during the war and was awarded both the Distinguished Flying Cross and the Air Medal.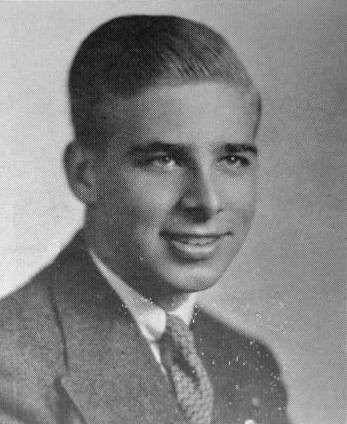 After the war ended, Roddenberry became a USAAF air-crash investigator before he decided to continue his flying career as a pilot with Pan American Airways. He survived a crash in the Syrian desert and was awarded a Civil Aeronautics Commendation in recognition of his efforts to save and rescue his passengers and crew.
Yet although he always retained his love of flying, Roddenberry really wanted to become a writer. He began writing during his USAAF service in the South Pacific, producing articles that were published in air magazines and newspapers, including the New York Times.
In May 1948, Roddenberry made the bold decision to leave his career as a pilot in order to become a full-time writer.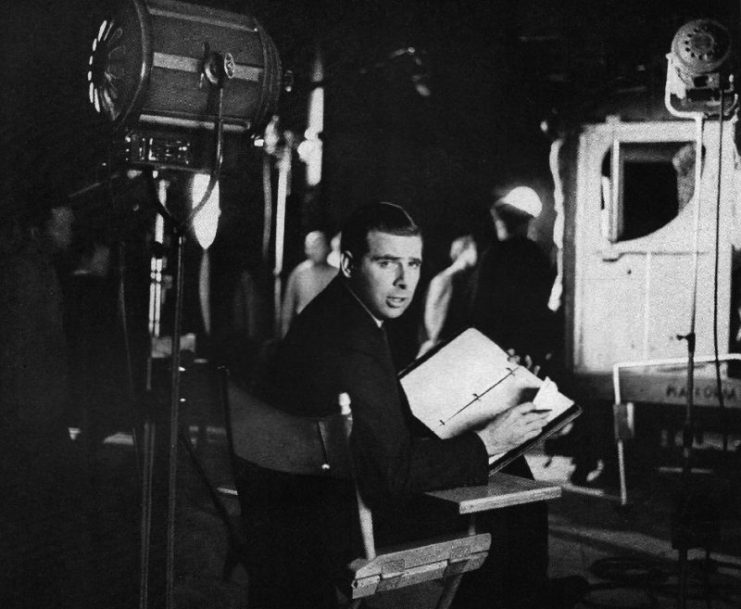 He moved to Hollywood believing that this would soon become the center of the US television industry, but he was disappointed to discover that there were few jobs available for writers. Instead, he joined the LAPD and focused on writing in his spare time. He managed to sell a few scripts in the late 1940s and early 1950s before he finally achieved sufficient success in the mid-1950s for him to be able to leave the LAPD.
By that time, the popularity of television in America was growing massively. In 1957 Roddenberry got a job as Head Writer on a popular western television serial, Have Gun – Will Travel. By 1963 he was writing screenplays for one of NBC's most successful shows – The Lieutenant – which told the story of a group of young US Marine Corps officers.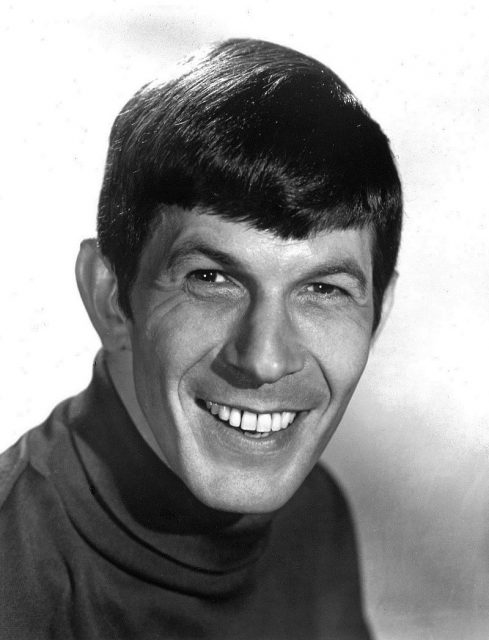 However, Roddenberry had an idea for something entirely different. He wanted to create a science-fiction show set in the future that would make use of his military, police, and aviator experience and follow the adventures of a spaceship crew sent to explore new galaxies.
The idea for the show was sold to NBC and was set three hundred years in the future and based on the USS Enterprise, a starship of the United Federation of Planets. That in itself wasn't too outrageous, but Roddenberry was determined to use the show to explore what were some very daring storylines at the time.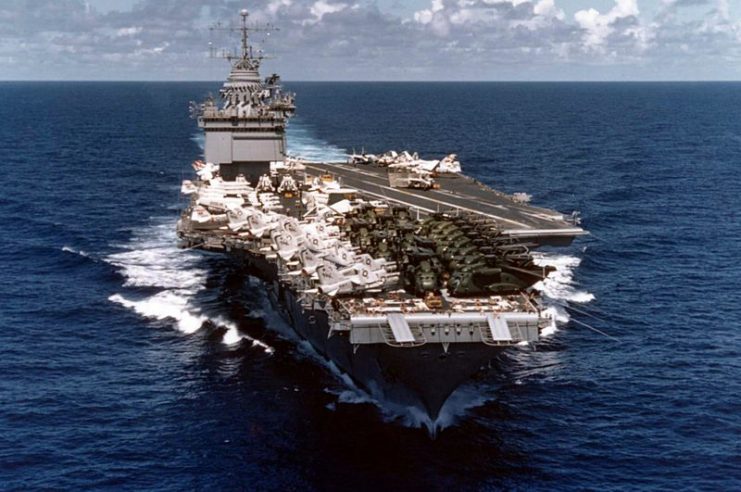 Controversially at the height of the Cold War, the crew of the Enterprise featured a Russian, a Japanese man (less than twenty years after the end of the Second World War), and even a black woman (at the same time that the civil rights movement was gaining support in the US).
As originally envisaged by Roddenberry, the crew of the Enterprise even featured a female First Officer, although NBC executives thought that was going too far and insisted that Roddenberry replace her with a male character. He reluctantly complied, but chose to make the NBC executives' second-most hated character–an alien with pointed ears–the new First Officer of the Enterprise.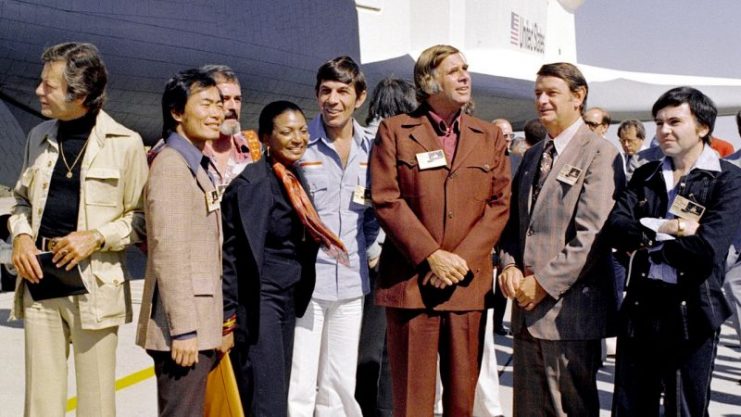 The show launched in 1966, and while Star Trek was in some ways a fairly typical western set in space – with Roddenberry himself calling it 'Wagon Train in space' – it was also much more. Many episodes looked at issues in contemporary America.
For instance, Let That Be Your Last Battlefield addressed the absurdities of racism, A Private Little War confronted concerns about the ongoing war in Vietnam, and many episodes featured women in positions of authority and power. Meanwhile, Plato's Stepchildren – first broadcast in November 1967 – featured the very first interracial kiss on US television.
https://youtu.be/pdVMfvb13ls
Yet something else was buried in Star Trek; a very personal message from Gene Roddenberry to a pilot he met during his time in the USAAF.
While serving as a B-17 pilot in the 394th Bomber Squadron of 5th Bomber Group in the South Pacific, Roddenberry met a Chinese pilot named Kim Noonien Singh. The pair lost touch when his unit moved on, but Roddenberry never forgot Singh.
In the pre-internet era it wasn't easy to find a former friend in another country, particularly after the success of communist forces in the Chinese Civil War in 1949. In hopes of attracting Singh's attention, the star of the show's 23rd episode – Space Seed – was a character named Khan Noonien Singh (played by Ricardo Montalbán).
The character was also featured in the 1982 movie, Star Trek II: The Wrath of Khan. Sadly, neither the television series nor the movie prompted a response from Roddenberry's former friend.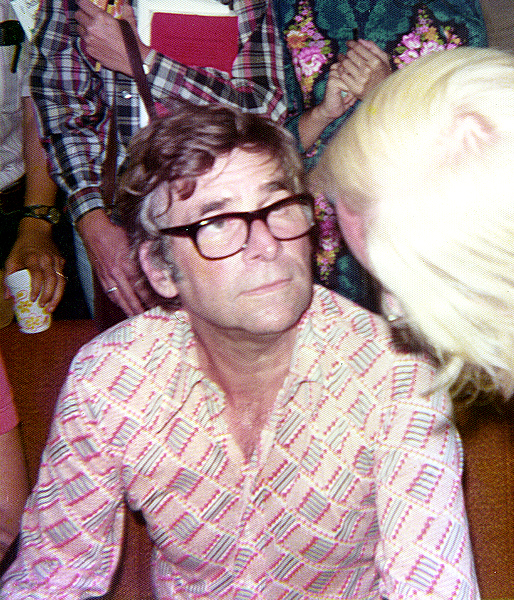 The original series of Star Trek lasted just three seasons until it was canceled in 1968. The concept was later revived in 1987 when Roddenberry created Star Trek: The Next Generation.
Read another story from us: Star Trek's "Scotty" Shot 2 Snipers On D-Day & Was Shot 6 Times in WW2
This proved to be even more popular than the original, and Roddenberry once again inserted the name of his missing friend in an attempt to encourage the man to make contact. A character named Doctor Noonien Soong was featured in three episodes of the new series.
Despite these efforts, Kim Noonien Singh never made contact with Roddenberry, and few people are aware of this message buried in Star Trek from one military aviator to another.