A final, deadly dress rehearsal for D-Day shocked Allied planners to the core.
Confidence was vital to success in such a risky operation as the Normandy invasion of 6 June 1944. But in the last weeks before D-Day, confidence evaporated among many senior American generals and officers. What caused their self-assurance to slip was witnessing one of the greatest military disasters of World War II.
Near Slapton Sands, in one night of miscommunication, panic, and chaos during an invasion dress rehearsal, more Americans died in a tragic accident than would later die on all but one of the Overlord beaches. Many survivors and witnesses viewed the catastrophe as a terrible omen.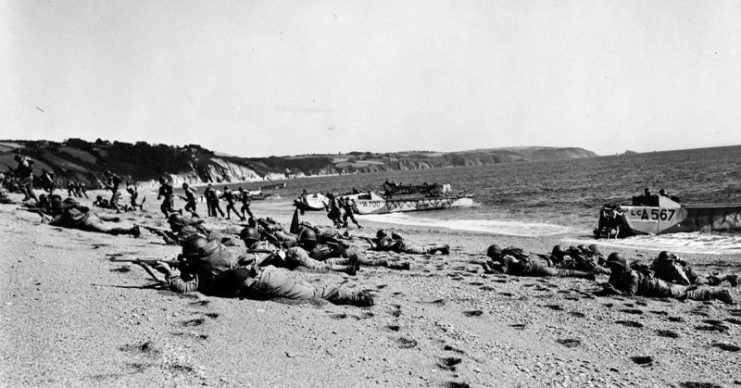 On April 27, 1944, Operation Tiger—an invasion rehearsal for the 4th Division—began after dark. Twenty-five thousand men were due to land on Slapton Sands, which had been prepared to resemble Utah Beach in Normandy. Three hundred and thirty-seven ships were involved, with the British Royal Navy providing an escort and protection from attack from any German craft patrolling the channel.
https://youtu.be/H1NxrQ9Je1s
The men needed the practice because the 4th's previous exercise on Slapton Sands, "Exercise Beaver," had been "far from successful: co-ordination between units broke down and the men who took part remember it mainly for the confusion."
Shortly after midnight on April 28, nine German torpedo boats moved into Lyme Bay, close to Slapton Sands. Lured by heavier than normal radio traffic, the E-boats suddenly found themselves in the midst of Operation Tiger. German E-boats, "Schnellboote," were designed to wreak maximum havoc in the channel.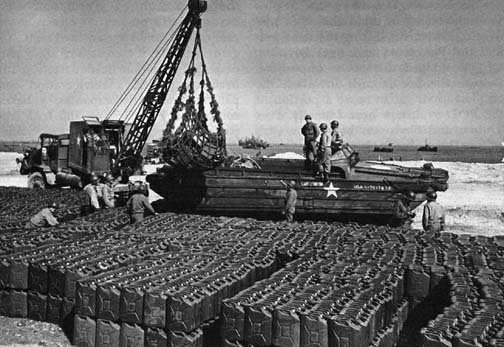 A hundred feet long and powered by 6,000-horsepower Daimler Benz engines, the boats were able to attack at a maximum speed of 40 knots. Painted black for nighttime camouflage and armed with two torpedoes, they also carried two 20mm cannons, which fired green tracer bullets that lit up far from their source to prevent Allied vessels from quickly identifying their position.
The rehearsal's slow moving LSTs (landing ship tanks) were no match for them. Because of widespread confusion among the British escorts, that night the E-boats were able to get close enough to the Tiger convoy (codenamed T-4) to launch their torpedoes. Warnings had been issued about the Germans' presence but no preventative action taken. The result was an unmitigated disaster.
One LST was seriously crippled. Another burst into flames, trapping many of the victims below deck. A third sank immediately, sending hundreds of U.S. 4th Division soldiers to their deaths. As bodies washed ashore along England's South Coast in the days after, the official death count rose to 749. Quartermaster soldiers on board LST 531 were among the hardest hit.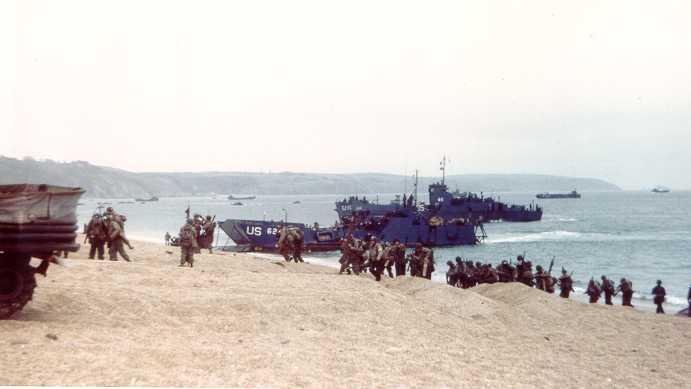 The 3206th Quartermaster Service Company was virtually destroyed. Of its 251 officers and men, 201 were killed or wounded. U.S. Navy Medical Corpsman Arthur Victor survived the sinking of LST 507, which had been "packed with about 500 soldiers…amphibious [vehicles], jeeps, trucks…loaded from one end of the ship to the other, top deck and tank deck. We were a floating arsenal."
Like hundreds of other survivors, Victor would spend the night clinging to a life raft as his countrymen slipped into death by hypothermia. By 3 AM, the channel waters were "almost unbearably cold…I had also been swallowing oily tasting salt water that made me nauseous, and I started puking. I pissed my pants to feel the warm. I remember how good it felt pouring over my thighs."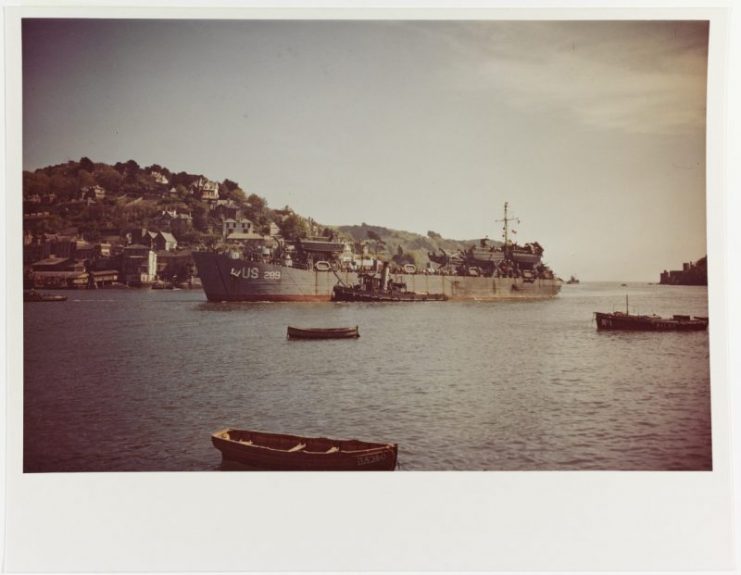 Victor watched buddy after buddy fall away into the black waters, unable to struggle on. Soon, more than half of those who had clung to the life raft after 507 sank were dead. After three hours in the water, a man shouted that he could hear a ship's engine. Another LST, Number 515, had come to the rescue.
The 515 lowered three LCVPs into the water and one of the boats, designed by Andrew Higgins to storm enemy beaches, quickly made its way towards Victor. He had held a fellow survivor's hand most of the night but now, only minutes from rescue, the man gave up. "I was so mad that the ludicrous thought came to mind that I could have killed [him]."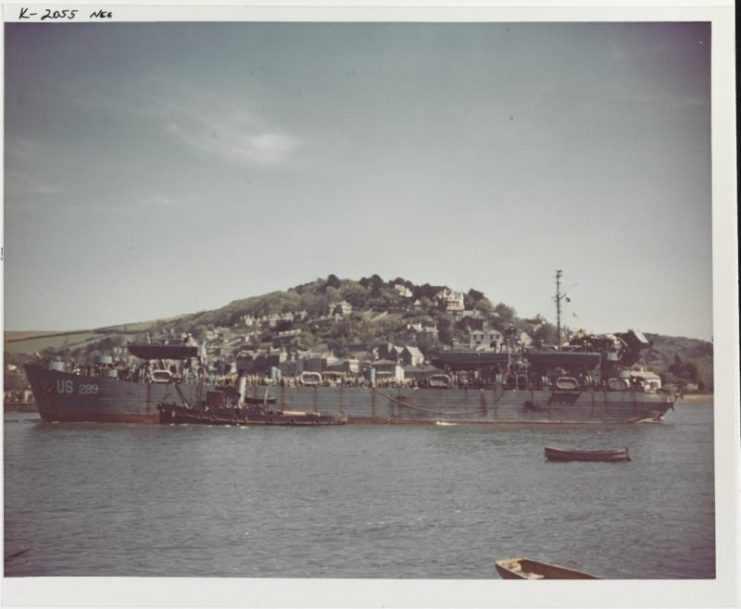 Julian Perkin, a British warrant officer candidate, arrived off Slapton Sands aboard HMS Obedient near daybreak on April 28:
"The sight was appalling. There were hundreds of bodies of American servicemen, in full battle gear, floating in the sea. Many had their limbs and even their heads blown off…. Those the doctor pronounced dead were pushed back into the sea [where] small American landing craft with their ramps down were literally scooping up bodies. It was a ghastly sight!"
The dead were buried in military graveyards around England. The wounded were segregated for days from other troops and, according to some survivors, told not to say a word to anyone before the invasion. "We were told to keep our mouths shut and taken to a camp where we were quarantined," recalled 4th Division infantryman Eugene Carney.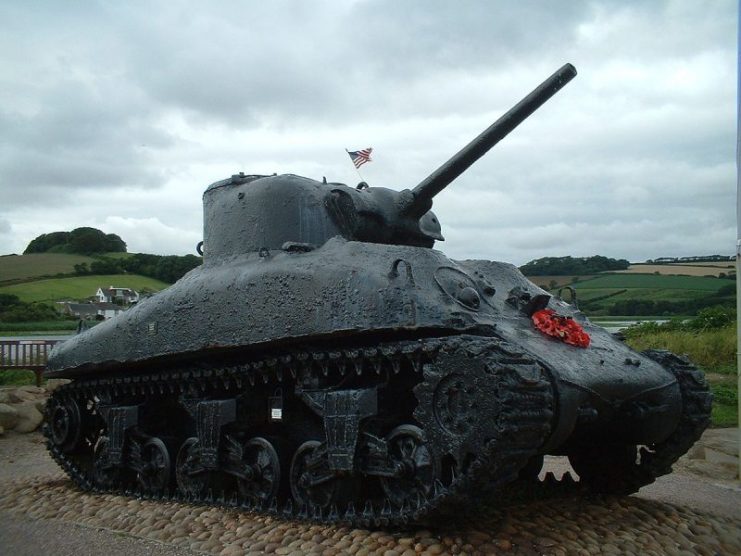 "When we went through the mess line we weren't even allowed to talk to the cooks. If, for example, we wanted two potatoes, we were told to hold up two fingers. If three, three fingers." On April 29, corpsman Arthur Victor joined other survivors who were taken to a "dilapidated barracks, under guard, for three days, and ordered, under threat of court martial, not to discuss the incident with anyone outside our immediate group."
On the evening of April 29, General Eisenhower wrote to General George C. Marshall, chairman of the Joint Chiefs of Staff, in Washington. The disaster meant that the Allies had no reserves of LSTs, vital to Overlord's success.
"We are stretched to the limit in the LST category," wrote a concerned Eisenhower, "while the implications of the attack and the possibility of both raiders and bombers concentrating on some of our major ports make one scratch his head."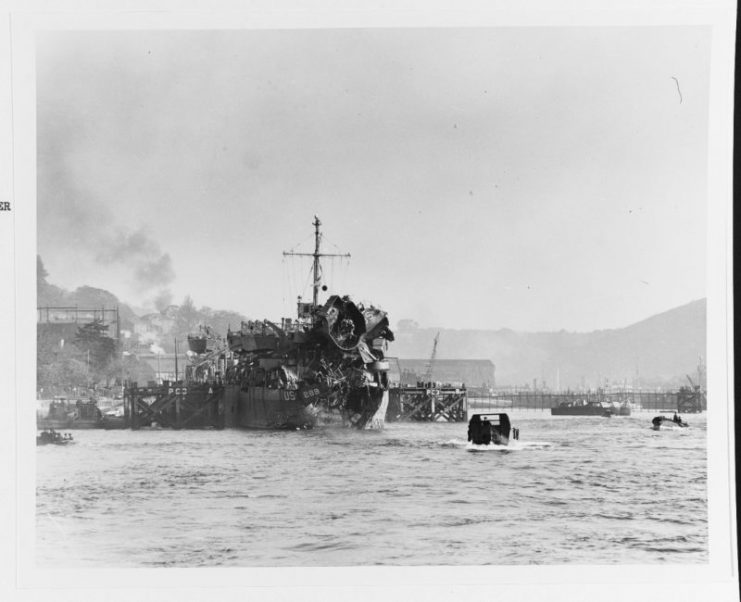 More worrying to Eisenhower than the communications failure that had exacerbated the disaster was the 4th Division's woeful performance once it had actually landed on Slapton Sands. Harry Butcher, Eisenhower's aide, was, like his boss, deeply troubled by "the absence of toughness and alertness of the young American officers whom I saw on this trip.
They seem to regard war as one grand maneuver in which they are having a happy time. They are as green as growing corn…. We should have a more experienced division for the assault than the 4th which has never been in a fight in this war."
But there was only one division that was not green, the 1st Division, and due to concerns about the 29th Division's inexperience, it had been slated to join the 29ers in the joint operation to seize Omaha Beach.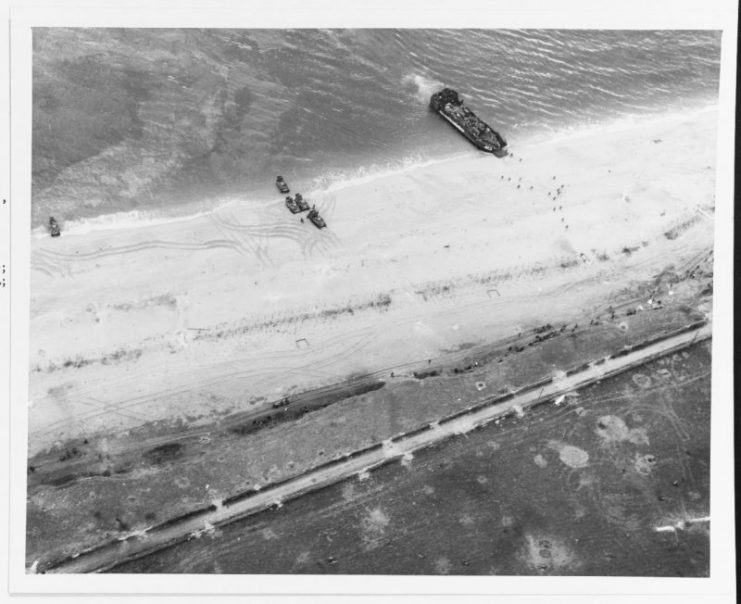 Secrecy about the Slapton Sands disaster was crucial. If it became common knowledge, it would have an irreparable impact on morale and alert the Germans to Overlord. Yet despite the gag order imposed on many survivors, rumors spread fast through many officers' quarters. Some were so shocked by the scale of the botch-up that they began to seriously question their roles in the invasion, just a few weeks away.
Read another story from us: The Highest Award for Valor on D-Day: Is it Time to Correct this 75-year-old Injustice?
There were other deeply troubling issues. For example, what had happened to the officers involved in Operation Tiger who knew the details of Overlord – so-called BIGOTs? One intelligence official recalled:
"There was a whole day when it was seriously contemplated trying to alter the [D-Day] operation because of the knowledge which the enemy must now be presumed to have—the detailed knowledge of almost everything we planned."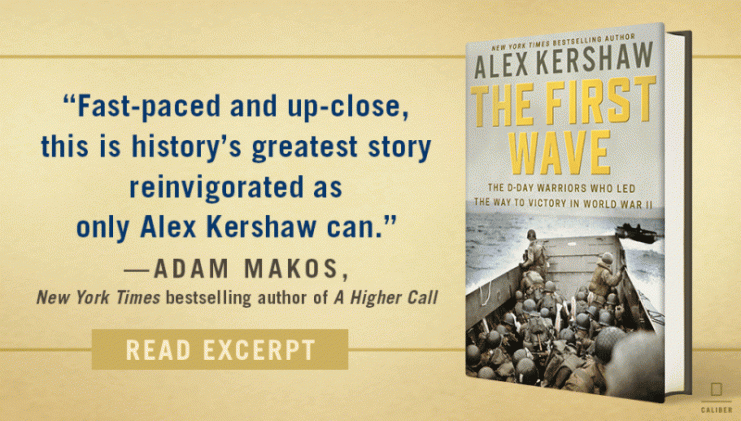 But over the following days the bodies of every intelligence officer were found, even though hundreds of other corpses were never recovered. It was "one of those amazing miracles which characterize war." Overlord was still a secret, it seemed. But only on D-Day would Allied intelligence know for sure.