Almost everyone has heard of Anne Frank, the young Jewish girl who kept a diary during her time in hiding from the Nazis in 1942.  It has recently come to light that another diary of a World War II-era teenager has been found.  Renia Spiegel, from the village of Uhryńkowce in the Tarnów region of Opałszczyce in Poland kept a diary from January of 1939 until her death at the hands of the Germans in 1942.
Born on the 18th of June in 1924 Renia and her family lived a comfortable life in Poland.  Her younger sister, Ariana, was a child celebrity who had performed in the Warsaw cabaret and in several films before the war broke out. She was frequently compared to Hollywood child star, Shirley Temple.  Their parents Bernard and Rose had separated, and the girls were sent to live with their grandparents in Przemyśl when Renia was fifteen and Ariana was nine.  Renia was an incredibly skilled writer.  With insight beyond her years, she wrote poetry that was included in the school newspaper and she made up her own book of poems written and illustrated by her own hand.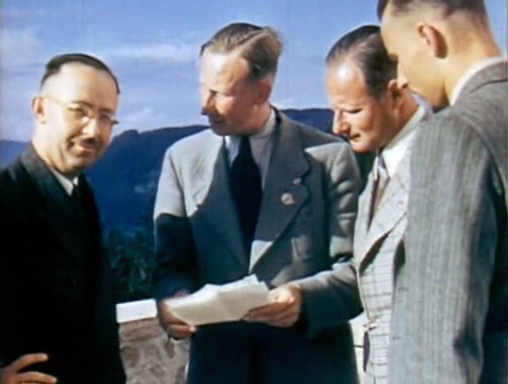 In her diary, she wrote about her friends, her classmates, her boyfriend, her fantasies and fears. Everything one would expect from a fifteen-year-old girl. In this diary, however, the reader gets a first-person account of what it was like to live in a Polish ghetto under the Nazi regime.  Renia watched in horror as the Germans moved in and set up the ghetto while at the same time she was falling in love for the first time.
She is very open in her writings as if telling secrets to her best friend.  Her diary tells of her relationship with ZygmuntSchwarzer, a student two years older than she.  As they enjoyed their first kiss, the rumblings of Nazi tanks were beginning to be heard in Russia. As the relationship progressed, so did the Nazi troops until the war was approaching their town.  In her diary, she wrote, "There is killing, murder.  God, for the umpteenth time I humble myself in front of you; help us, save us! God, let us live, I beg you.'" She wrote of the cruelty and the horrible things the citizens of the ghetto endured under the Nazi regime.
When the Germans began rounding up citizens for transfer to the death camps, Schwarzer smuggled Renia and Ariana out of the ghetto and into hiding.  He placed Ariana with a trustworthy family that was not in danger and he hid Renia and his parents just outside of town in a building belonging to his uncle, a Pole who worked for the Germans as an administrator of the ghetto.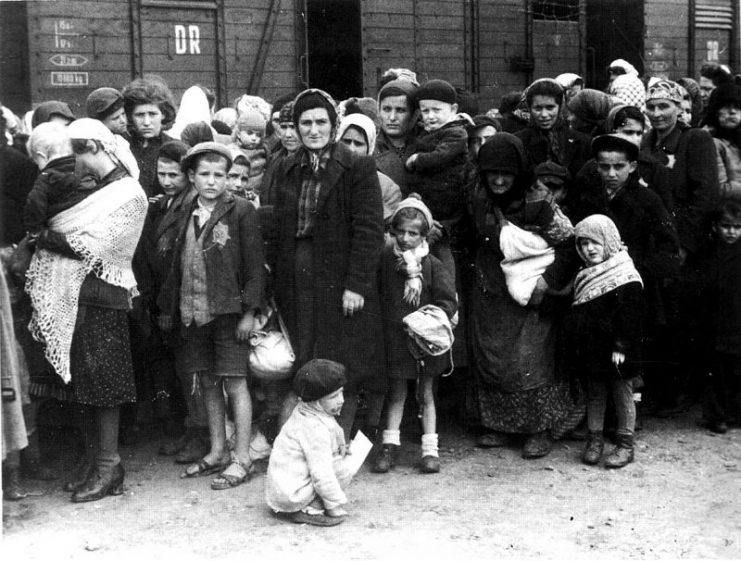 On July 3, 1942, just fifteen days after her eighteenth birthday Renia and Zygmunt's parents were discovered, marched out to the street and shot.  When Zygmunt returned to the building a day later he found Renia's diary and wrote the final chapter: "Three shots!  Three lives lost!  It happened last night at 10:30 p.m.  Fate has decided to take my dearest ones away from me.  My life is done.  All I can hear are shots, shots… Shots! My dearest Renia, the last chapter of your diary is complete."
Renia's sister, who now goes by Elizabeth, survived and was able to escape Poland in 1944 where she rejoined with her mother and took up residence in New York City.  Her sister's seven hundred page diary has been published in Poland and is now being translated for sale in other countries.  Elizabeth has set up the Renia Spiegel Foundation to honor her sister.  Not only her diary but her poems will be published and the Foundation's focus is on youth and education, support of Polish literature and the promotion of tolerance.  They hope to establish a poetry festival and competition in Renia's name as well as fund scholarships for writers and poets.  Library and literature promotions, exhibits and research projects will also be funded by the proceeds of Renia's diary.