A UC Berkley student has gone viral, thanks to her rather unique TikTok series, where she interviews her father, who just happens to be a retired spy for the United States. 20-year-old Maria – better known as @mariaisabellecomstock on the mobile video app – has filmed 26 videos thus far, with more planned for the future.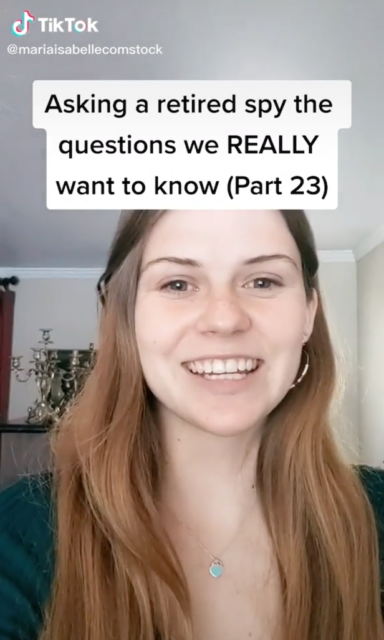 Maria grew up knowing her father had served in the US military, but it wasn't until she was 16 that she learnt he was an agent of espionage. While at first she was "a little peeved" he'd kept such important details about his service from her, her curiosity took over and she began questioning him about his time as a spy.
The young TikTok star began filming Asking a retired spy the questions we REALLY want to know in January 2020. The videos immediately went viral, amassing over a million views, as viewers too were curious about the life of a spy. Maria now pulls questions from the comments beneath her videos, allowing her to ask her father about things she might not have previously thought of.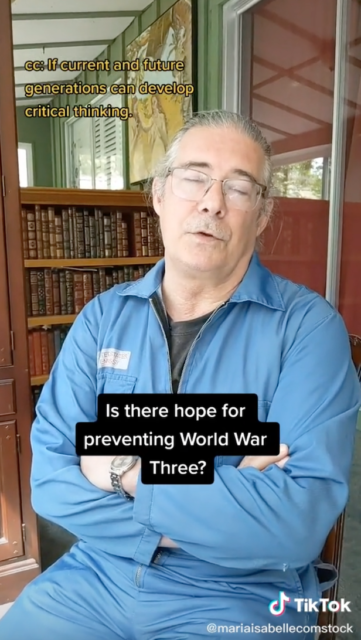 While her father refuses to answer anything classified, his brief and concise answers have taught viewers a lot about his service. He had SCI, top secret security clearance, and was chosen to become a spy because of his score on the Defense Language Aptitude Battery. He served for over 11 years, and was largely stationed in Russia.
We've binged all 26 videos in the series and can now say we have a lot of insight into the life of a spy. According to Maria's father, the most difficult aspect of his training was learning to conjugate Russian verbs, while his most dangerous experience was being followed by the Russia KGB. Thankfully, he was never caught while in active service.
We now also know that approximately 20 percent of military information is covert. Unfortunately, he refuses to reveal the secrets he relayed in the icebox, among other classified knowledge.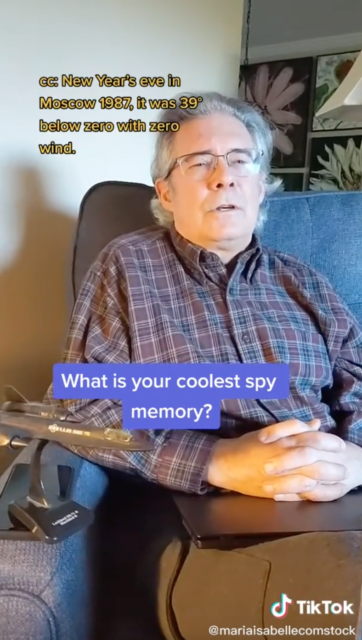 Among the information we've learned thus far include:
Montana is the safest of the lower 48 states to live in.
Cyberwarfare is likely our greatest threat at the moment.
China and Russia are of equal threat, with Russia unstable and China insidious.
The only way to prevent World War III is if current and future generations develop critical thinking.
There likely is life beyond our planet – "It would be ludicrous to think that we're the only intelligent beings in this universe."
Despite being retired, Maria's father believes he still has enemies. He looks like he can still hold his own, so we doubt they'll come after him, especially after watching these videos.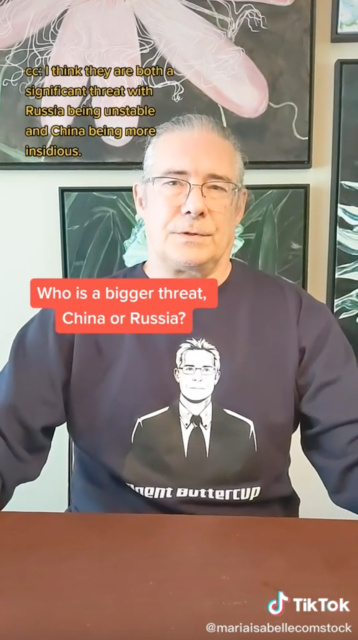 Maria is currently accepting questions for part 27 of her Asking a retired spy the questions we REALLY want to know series. Is there anything you want to know about life as a spy?