The Tiger Collection features the memories of a number of veterans who fought in and against the Tiger. This short series takes a more detailed look at their experiences. This third post focuses on two British soldiers, Ernest Slarks and Ken Tout.
Slarks and Tout fought in Normandy as Sherman tank crewmen. Both men were interviewed in 2016 by Tank Museum staff especially for the Tiger Collection.
Enlistment and Training
By the time Tout and Slarks were conscripted in 1942 "the system had become fairly strict in that you were told when you joined up where you would go." As Slarks recalled: "I volunteered for Royal Corps of Signals and I ended up in a tank."
Training for tank crews lasted 21 weeks. This was broken down into "so many weeks in each job in a tank, so many weeks driving, so many weeks gunnery, so many weeks as tank commander, and a couple of more weeks extra for … wireless operator, loader." Slarks became an operator, Tout a gunner on the new Sherman Firefly: "I came down to Lulworth to do the transfer to the 17 pounder… but because the Firefly was only just being introduced our training on it was limited to one day on the ranges."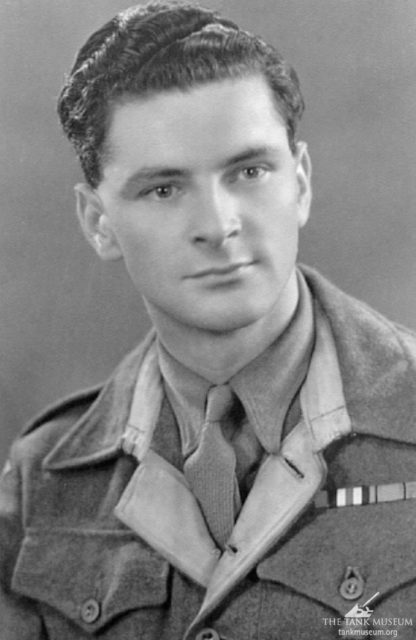 After training "irrespective of your native environment, you were posted to whatever regiment was short of people." Tout, from Hereford, was posted to the Northamptonshire Yeomanry. Slarks, a native of Kent, joined the 23rd Hussars.
Arriving in France
Both regiments landed in France around a week after D-Day. By this time, as Tout recalled, "the fighting had moved quite a few miles in land … and you went 2 or 3 miles or so … before you got into the noise and the smoke and the bangs and so on and so forth and eventually you got near enough to all that was going on to suddenly realise that having come ashore in what was quite a peaceful looking French farm scenery that you were very quickly coming into a warzone."
Slarks remembered "going through an apple orchard, and the apples were green on the trees and the branches were very low, and they warned us to keep the heads down, … but one or two men didn't regard that and one man a branch came under his neck and he was sent to hospital straight away before we even went into action."
Combat
Both men experienced their first combat during British efforts to capture Caen in late June. Slarks remembered being afraid "briefly for a little while but then you settle and it's a thing you get used to." To describe his reaction to combat, Tout felt he had "to use the word exciting. I suppose you have to remember that we were only grown up school boys, we were most of us 19, 20, 21 years of age… but all the time you realised that war was about people being killed, people being wounded."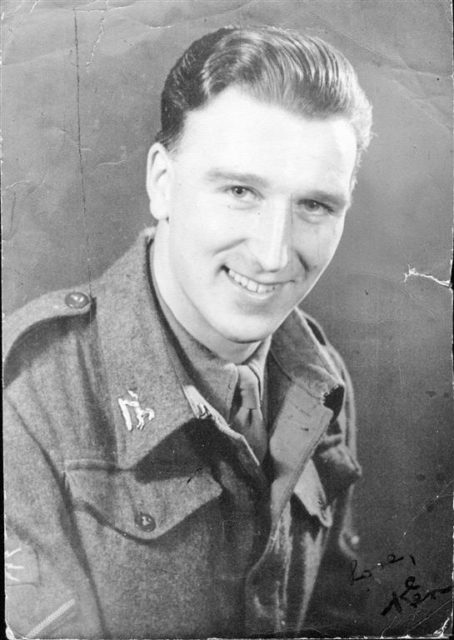 The reality of fighting in a tank quickly became clear to everyone. Soon Tout and his comrades had all seen "some of our comrades who'd been in those tanks and had not been able to get out so all this then impinged on what I was saying about the excitement and the sense of adventure … and therefore it hit you in the heart and in the mind that that might be me tomorrow and that was a terrible thought."
As operator, Slarks was "the first one to get in the turret." This meant "in the event of being hit I would be the last one out," but also that "all I saw for any action was through a tiny periscope perhaps as big as six by two inches … it wasn't until I read about it that I realised what critical situations I would have been in, so it's amazing."
A message from The Tank Museum:
"Please Support Us: As a charity, we rely on public support for all our activities. Our work is funded entirely by people like you. With your support, we can continue to create content. With the right support we might be able to do it more regularly – and can be even more ambitious. Please Click on the Banner Below."
Thanks to the Tank Museum for this Blog, which originally appeared here.