The Battle of Britain took place during the summer of 1940. Germany's mission was to neutralize the Royal Air Force so that they would increase their chances of successful amphibious assault. They underestimated the RAF.
While the Supermarine Spitfire was not as influential in Britain's success as the Hawker Hurricane, the battle couldn't have been won without it. It was perfectly matched against the Messerschmitt. The Hurricane's job was to take on German Luftwaffe bombers, while the Spitfire went against the fighter escorts.
Following the Battle of Britain, the Spitfire became the favored tool of the RAF. They made 24 variations, making improvements, such as optically true side glass to improve rear visibility. It was the only fighter to be produced throughout WWII.
For sale by Platinum Fighter Sales: When acquired by Historic Flying and removed as a gate guardian, it was 100% complete and original. The Spitfire still had the parachute sitting on the seat from when it was last flown 35-40 years prior.
Vickers Supermarine Spitfire XVIe TB252 – currently registered as N752TB in the US. It is located at Avspecs Ltd in New Zealand. TB252 served with the Belgian Air Force and then the Royal Air Force. And it became a gate guardian in 1955 and was one of five gate guardians traded to Historic Flying in 1988.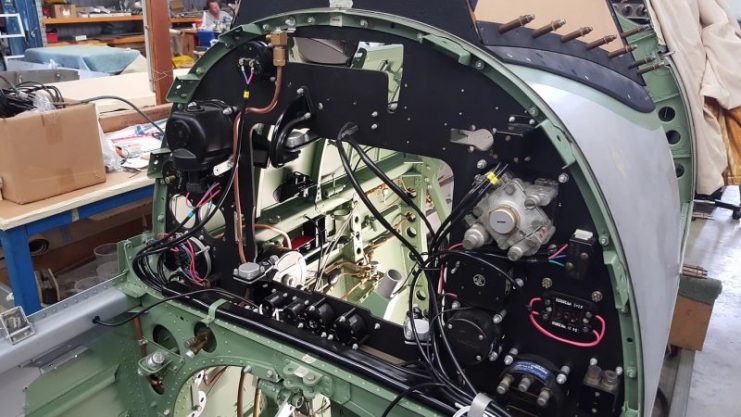 In 2002, TB252 was purchased by the current owner and shipped to Avspecs Ltd. ​The restoration quality is unparalleled and it has been a no expense spared restoration to make it the best Spitfire possible.
New main spars, completely re-riveted, new skins and everything 0 timed. There has been great care taken to use as much of the original aircraft as possible. One of the few things that were not salvageable were the main wheels – and new pair of original wheels were acquired.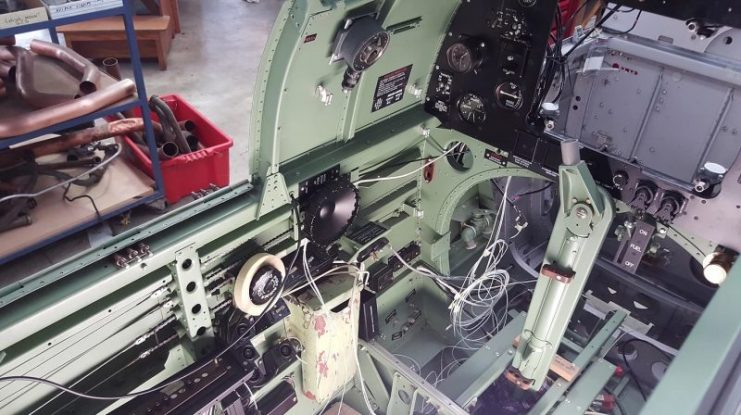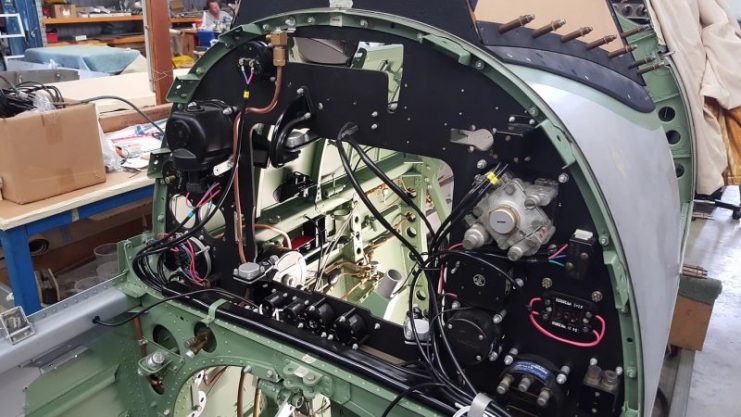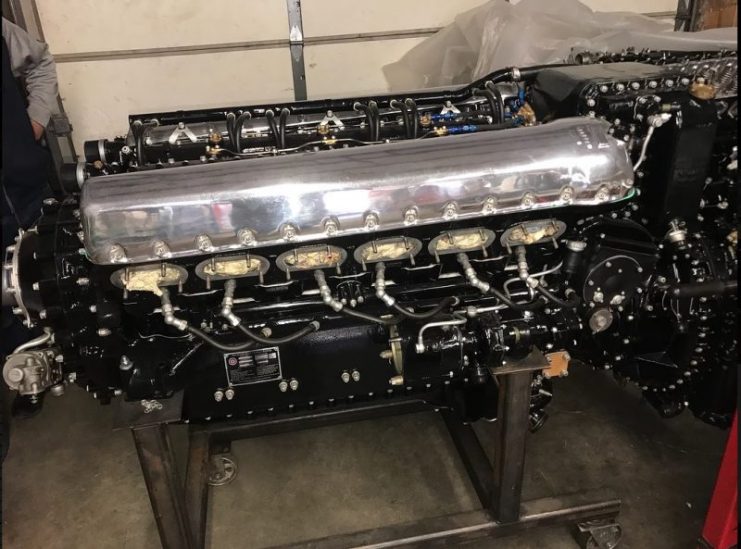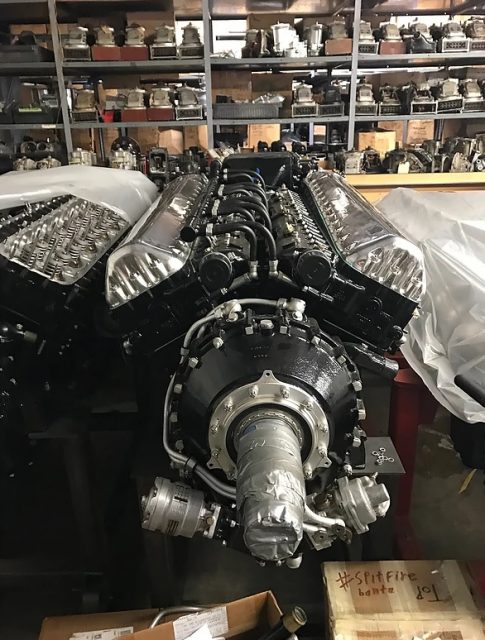 The Packard Merlin 266 has been overhauled by the world renowned Vintage V-12's and it retains the same engine it last flew with in military service.
The propeller has been overhauled by Skycraft in the UK and new propeller blades are in New Zealand and the radiators are currently at Anglia Rediators in the UK being rebuilt.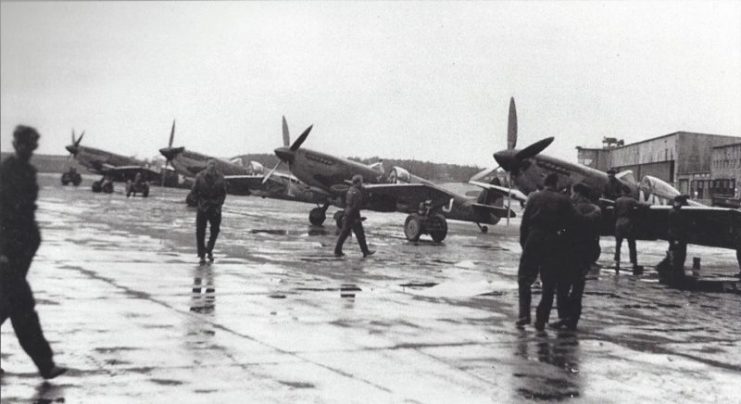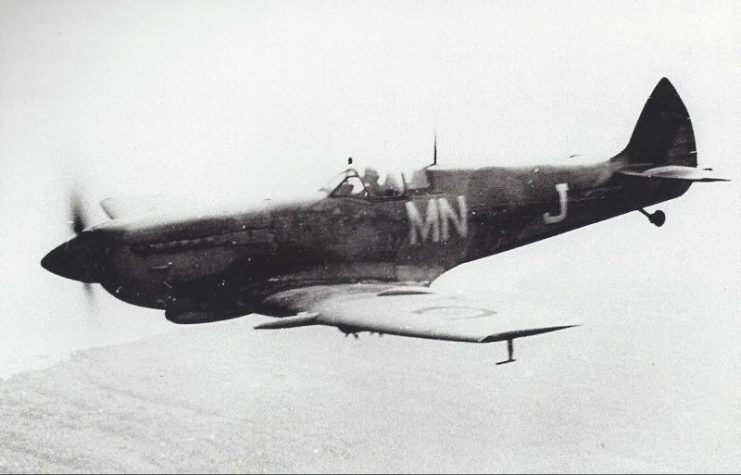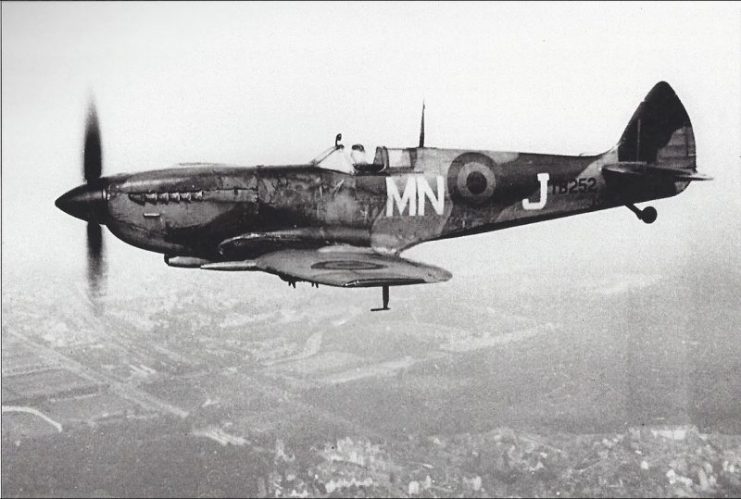 Email Simon Brown – simon@platinumfighters.com or John Rayner john@platinumfighters.com Call us toll free: +1800 210 1951.