Back in the days when lobotomy was seen as a cure for any mental illness, more than 2,000 US Army veterans were subjected to this horrific experimental surgical procedure. It was common at the time, as psychological issues which plague military veterans to this day were far less understood as there was no sophisticated methodology concerning the issue.
Lobotomy ― a procedure devised by Portuguese neurologist António Egas Moniz ― was widespread in many Western countries between the 1940s and the late 1950s. Even though it was controversial from its inception, the "psychosurgery" earned doctor Moniz the Nobel Prize in 1949.
It was seen as the most appropriate answer for the thousands of men returning from various theatres of war, suffering from different mental traumas including depression, psychosis, and schizophrenia. At the time, homosexuality was perceived as a psychological disorder, so some of the veterans who were "diagnosed" as homosexual were also lobotomized.
In the 1950s the first antipsychotic drug, Thorazine, was introduced to patients and lobotomy slipped into obscurity. Any procedures which had been carried out on veterans was covered up, as the results were unnerving.
Around 1.2 million American servicemen were registered suffering from psychological issues in 1955, as a direct consequence of their war experience. Among them was Roman Tritz, who underwent horrendous therapies in various hospitals, reminiscent of asylums from gothic novels.
Together with many others, Tritz testified about his experiences many years later. In 2013, he shared his misfortune, as much as he could, in an interview conducted by the Wall Street Journal.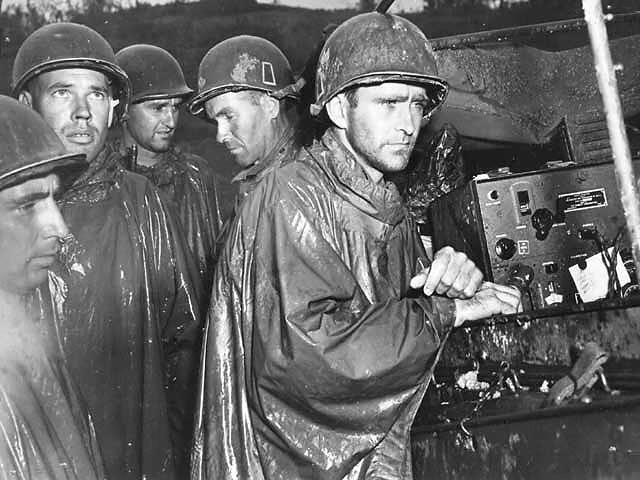 Tritz endured 28 rounds of electroshock therapy and 66 treatments by high-pressure water sprays with both hot and cold water during his time spent in the hospital in Tomah, Wisconsin. Those types of procedure were common in the 1940s when mental illness was almost perceived as a form of being possessed by a demon.
The medieval tactics of forcing the patient to feel better often only worsened their state, enhancing paranoia, fear, and detachment from reality.
Roman Tritz, who was a B-17 Flying Fortress pilot, suffered an incredible amount of stress while flying bombing missions in Europe. In an interview he gave to the Wall Street Journal in 2013, he revealed his dreadful war experience:
"Every time you went (on a mission), you thought this might be the last one."
Simply put, the constant fear of death when 18,000 feet in the air can leave disturbing imprints on a person's mind. However, when the war was over, Tritz was discharged with a clean bill of health by military doctors.
It was not until the late 1940s that his mental issues surfaced and his health started to deteriorate. As his before-mentioned therapies seemed to do him more harm than good, the doctors decided on lobotomy, as it was considered the last resort solution for patients who did not respond to other treatment.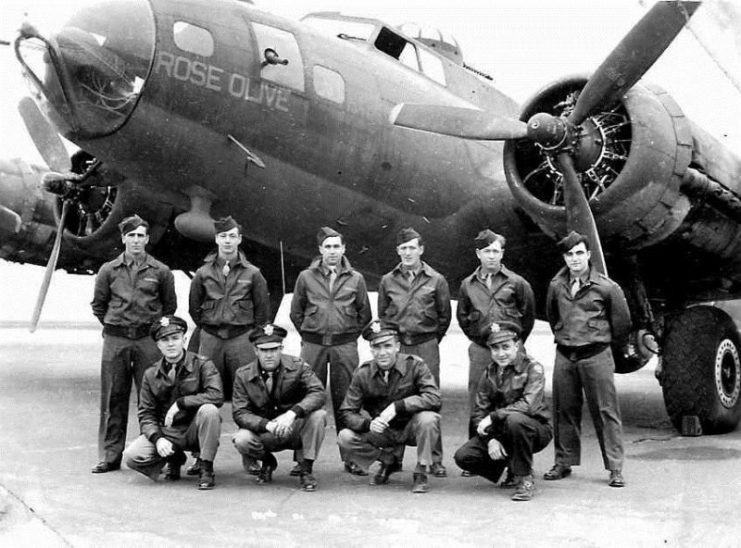 On the other hand, Dr. Max Fink, a psychiatrist, who was at the time working in the Kentucky Army Hospital, admitted in an interview with the Wall Street Journal that the doctors back then were not sure about the criteria for lobotomy:
"I didn't think we knew enough to pick people for lobotomies or not. It's just that we didn't have anything else to do for them."
The highly controversial use of the procedure left many people permanently damaged. The results often varied. Some families claimed that lobotomy had a positive effect on their troubled loved ones; pacifying them and bringing them closer to a normal life. Others were faced with people turned to vegetables, further widening the gap between themselves and the world.
Also, there was an 8-15% mortality rate among lobotomized patients. Nevertheless, the medical community in the late 1940s continued to claim that lobotomy was overall a good thing. They noted many patients had aggressive outbursts and violent behavior and the practice pacified them significantly.
Today, lobotomy is considered a failed experiment conducted decades before the term "post-traumatic stress disorder" was coined. A very different approach has been adopted towards veterans haunted by gruesome visions and flashbacks of the violence they saw.
Throughout history, warfare has inevitably been accompanied by mental illness. The extraordinary suffering that many people witnessed and survived remains forever engraved in their psyche. The question of treating such trauma remains controversial to this day.