In March 1999, a Yugoslavian air defense battery did what, at the time, was thought to be impossible – shoot down a Lockheed F-117 Nighthawk stealth fighter. In the 26 years of its operation from 1983 until its retirement in 2008, no other F-117 was lost to enemy action.
At the outset of 1999, several NATO nations expressed dismay with the former country of Yugoslavia. In particular, NATO leaders were at odds with leader Slobodan Milosevic and sought U.N. permission to intervene in their internal affairs.
After a U.N. resolution was blocked by Russia and China, NATO chose to intervene anyway and began an air campaign against the Milosevic regime. In the words of then-President Bill Clinton: "If President Milosevic will not make peace, we will limit his ability to make war."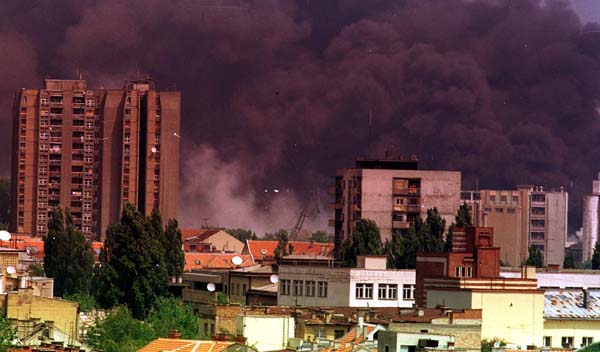 Beginning on March 24, a coalition of 19 NATO countries began Operation Allied Force utilizing air power to strike at military targets, infrastructure, and mass media. The U.S. operation was titled Noble Anvil.
From the outset, NATO air forces enjoyed complete air superiority. However, the Yugoslavian forces were undaunted in their attempts to defend their airspace using surface-to-air missiles.
Leading the vanguard of NATO strikes were the F-117 Nighthawks with their high-tech low signature stealth technology. Many of their pilots were veterans of the First Gulf War and in three days of sorties succeeded in most of their missions.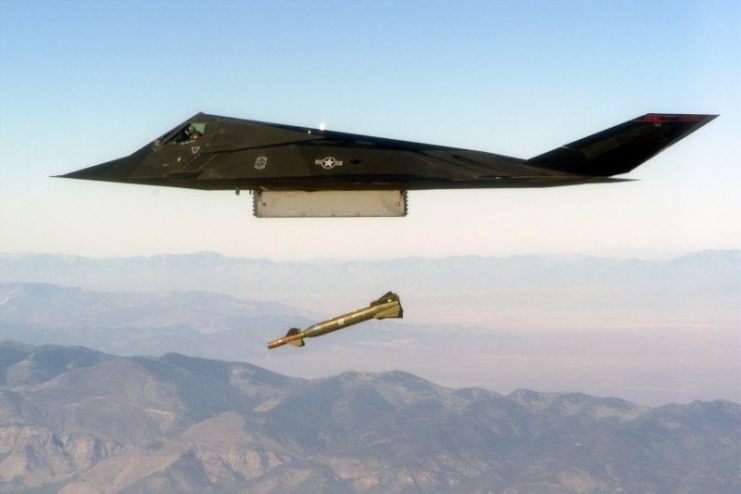 Anti-aircraft units were armed with Soviet 3rd generation SAM-3s developed in the 60s and 70s. They were not thought capable of locating and attacking the F-117As.
However, by making adjustments to their long wave radars, one of the Yugoslavian crews was able to successfully track and target an F-117 making a sortie on the night of March 27.
The commander of the battery, Colonel Zoltan Dani, recalled that once his team informed him that they were tracking an incoming fighter, he smiled and said to himself, "Good, so it works."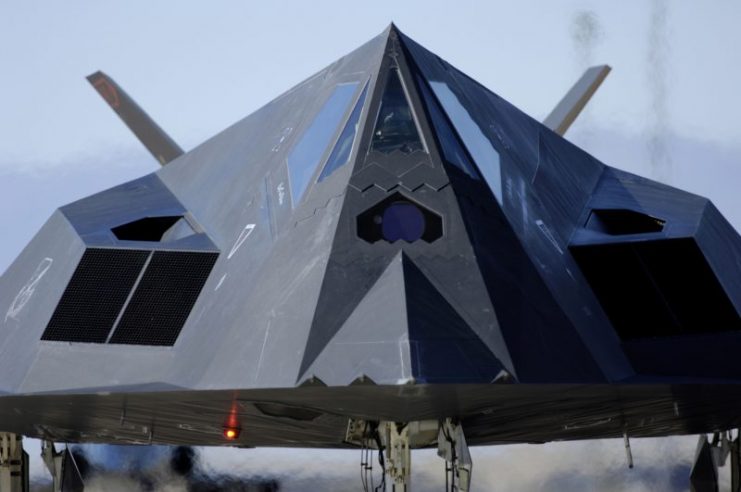 Unknown to the pilot who was Lt. Colonel Darrel Zelko with the call sign "Vega 31," he was about to be the first and only pilot ever shot down in an F-117. He had just completed launching his missiles at a command and control facility near Belgrade when he was alerted to his detection.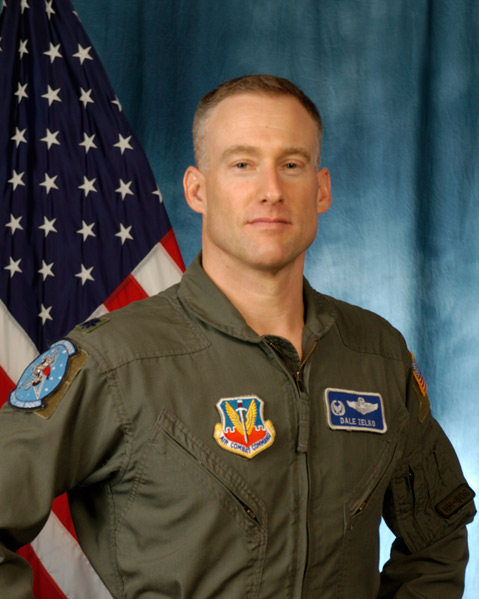 He saw two missiles emerge from low clouds below him and head straight for his aircraft. The first missile passed above him, buffeting the plane but not exploding. The second found its target and exploded.
Zelko said that it was a miracle that the missile hitting his plane didn't kill him. He remembers experiencing extreme amounts of G-Force afterward, but still can't recall pulling the ejection lever.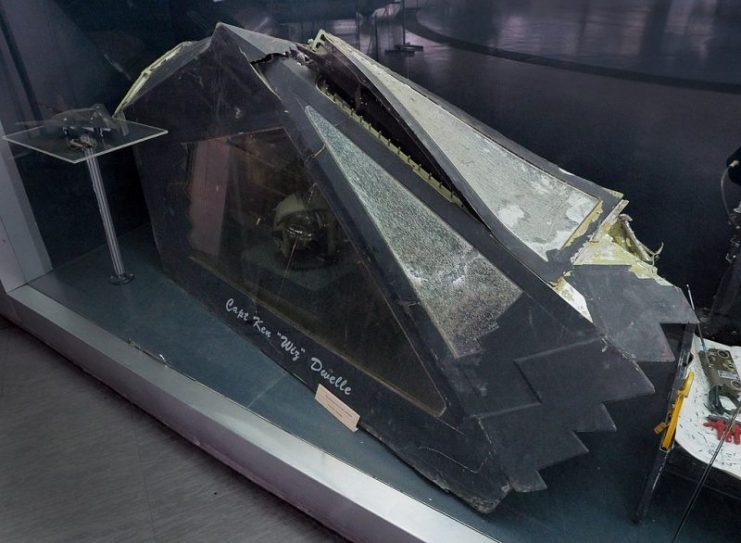 "It went from extreme violence to instant calm like somebody flipped a switch" Zelko stated later in an interview.
Zelko then used his handheld radio to send out a "mayday" and began giving information on the missile attack, hoping to help identify the location of the anti-aircraft battery that had fired on him.
Witnesses to the explosion on the ground saw the low clouds light up in a huge red glow. Many reportedly thought that there had been a nuclear attack and began running.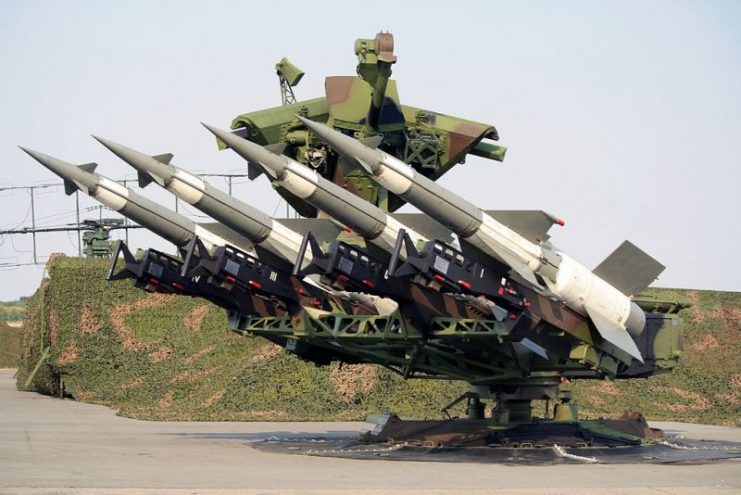 Luckily for Zelko, he was able to elude capture by burying his parachute, covering his tracks, hiding in a drainage ditch, and covering himself with mud. He was retrieved by search and rescue helicopter the following morning.
When Colonel Dani was notified by his commander that his crew had indeed shot down an American stealth fighter, he elatedly said, "Bingo!" But he went on to tell his crew not to get too euphoric over the incident, and they all got back to work.
News of the successful action against the "invisible" F-117 became huge news globally and was a public relations boon for the Milosevic regime. Some pieces of the plane were shipped off to China and Russia for study while others were collected as souvenirs.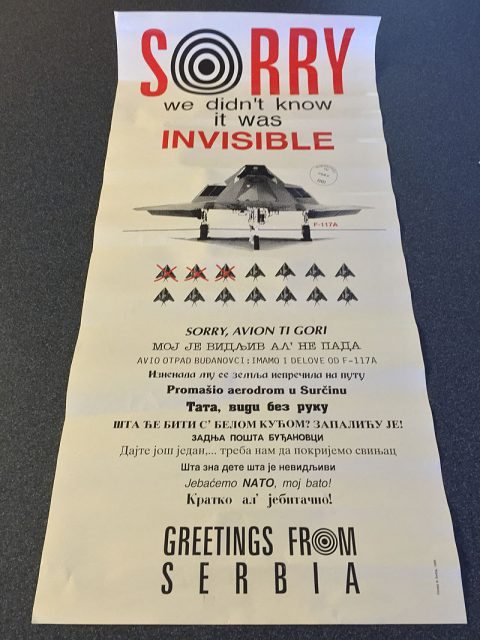 Read another story from us: Mikoyan MiG-29 Fulcrum – Vicious and Versatile
Propaganda posters soon emerged with illustrations of the F-117. They stated: "Sorry, we didn't know it was invisible."
Zelko and Dani would meet many years after the conflict and participate in the making of a documentary about it called Second Meeting. During filming, they visited a museum in Belgrade together that displays the remnants of Zelko's Nighthawk along with parts of a surface-to-air missile system similar to that used by Dani's team.