A US Navy sailor is being credited with saving the life of a US Marine who became caught in a strong rip current at a popular beach in Okinawa this past September.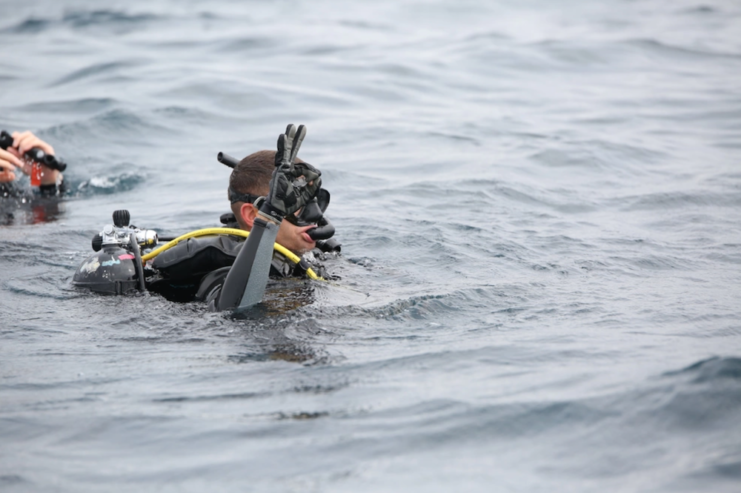 Aviation Electrician's Mate Airman Ian Olney is an experienced scuba diver and certified dive instructor. He earned praise on November 1, 2021 for "saving a fellow service member's life," according to a post shared to the official Facebook page for the Navy command stationed in Okinawa.
Staff Sergeant Marshall King of the 3rd Intelligence Battalion at Camp Hansen, Okinawa was snorkelling along Akuna Beach on the afternoon of September 21 when he realized the current had carried him far from the shore. "I tried to stand up and get out of it, but the current was too strong," he told Stars & Stripes. "It was a strong rip current, and it took me out quick."
The current refused to yield, and attempts to ride it out to calmer water failed. Soon, King was 200 yards from shore and moving farther into open water. "That's when I started really panicking," he recalled. "I started screaming and that's when airman Olney, he heard me, thank God!"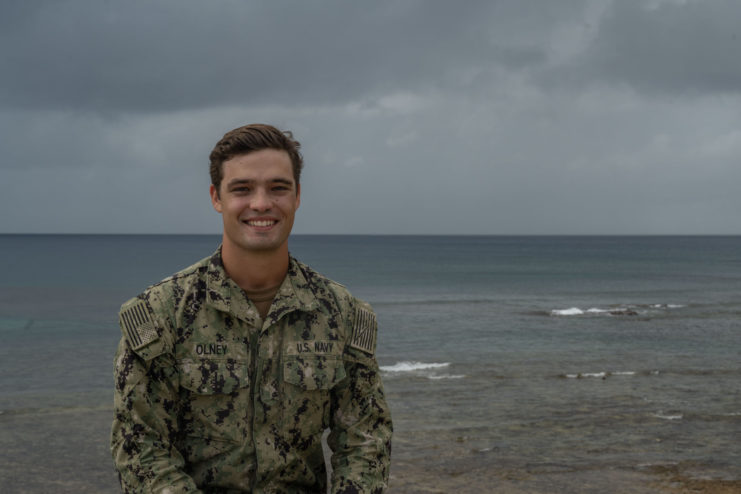 Olney, a P-8 Poseidon battery technician at Kadena Air Base, was spearfishing nearby with his dive buddy, Yuuki Watanbe. He yelled for King to swim toward him, but seeing he was unable, dove to the bottom of the ocean and rode the current out to the struggling Marine. He grabbed him by the torso, and told him to relax, stay on his back and backstroke toward shore.
After 30 minutes, the pair made it to calmer water. After resting King on a rock, Olney rolled him on his back, grasped the coral reef hand-over-hand and pulled them both closer to shore. It was then that he and Watanbe each took one of King's arms and swam him toward the beach.
"Because AEAN Olney loves water activities, he spends much of his liberty on the beautiful beaches in Okinawa," wrote the Commander Fleet Activities Okinawa on Facebook. "On September 26th, he was able to save the life of a Marine, SSgt King, at Akuna Beach from a very strong rip current.
Luckily for Ssgt, AEAN Olney is a PADI certified diver, and has worked as a private dive instructor. He knew exactly what to do to pull Ssgt out of the rip current that day, making it to the beach and to safety."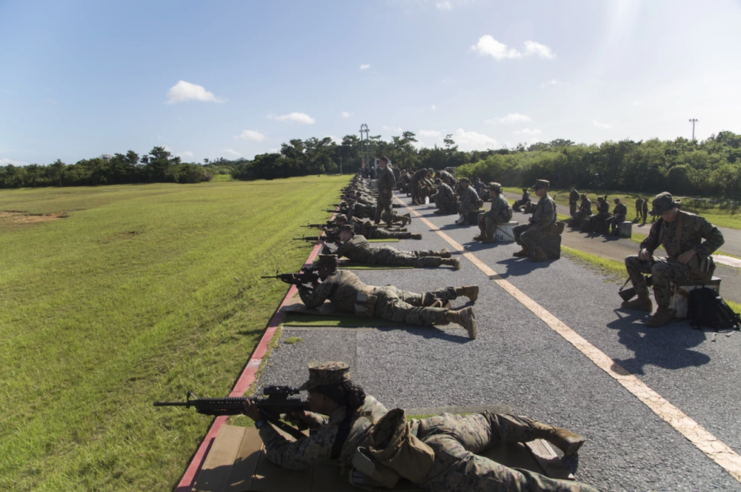 King, who is currently serving his third, six-month tour in Okinawa, credits Olney with saving his life.
"If he was not there, I am 100% certain it would have been a different outcome," he said. "I would have drowned."