Throughout his career as an actor, Rin Tin Tin acted as a wolf many times, primarily because it was much easier for directors to work with a trained dog than with a wolf.
There are moments in life when it seems that everything is lost, but this is only the beginning of the journey.
The story of one German shepherd puppy, close to death, has become world famous and confirms this statement. This tale from the First World War shows that one chance meeting can change the fate of men and animals alike.
It was September 15, 1918, just after the success of the Battle of Saint-Mihiel. Corporal Lee Duncan, an aerial gunner of the U.S. Army Air Service, was sent to the small French village of Flirey to find a suitable airfield for the 135th Aero Squadron.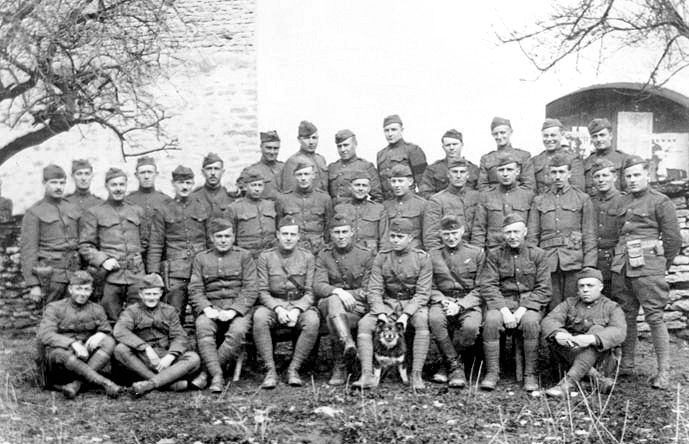 The area had been bombed and, while exploring it, Duncan found a severely damaged kennel in which there was a German shepherd dog dying of hunger with a brood of five puppies. The eyes of her litter were still closed.
Duncan rescued the dogs and brought them to his unit. When the puppies began to feed on their own, he gave the mother to an officer, and other soldiers took three from the litter. Duncan kept for himself two puppies, a male and a female.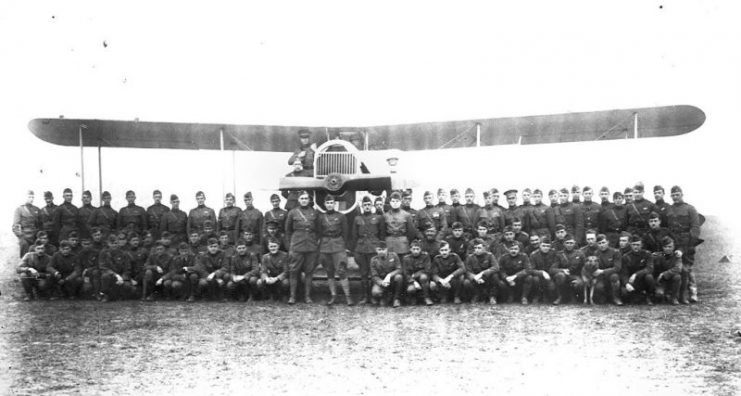 Duncan considered these dogs his personal good luck charms. He named the dogs Rin Tin Tin and Nanette in honor of a pair of dolls who were luck talismans in France at that time. These dolls depicted a loving couple who, according to the soldiers, survived the bombardment.
Many families made these dolls by hand and gave them to their men who went to fight. French children often gave them to American soldiers.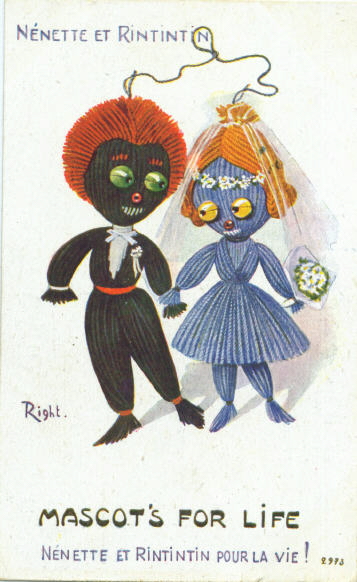 Duncan loved the German shepherd breed. Before the war, he had planned to breed and train such dogs in America.
At the end of the war in 1919, Duncan loaded the dogs onto a ship that brought them all to the USA. While in Long Island in the temporary custody of the police dog breeder Mrs. Leo Wanner, Nanette was diagnosed with pneumonia and she soon died.
As a replacement, the breeder gave Duncan another German shepherd female, which he called Nanette II.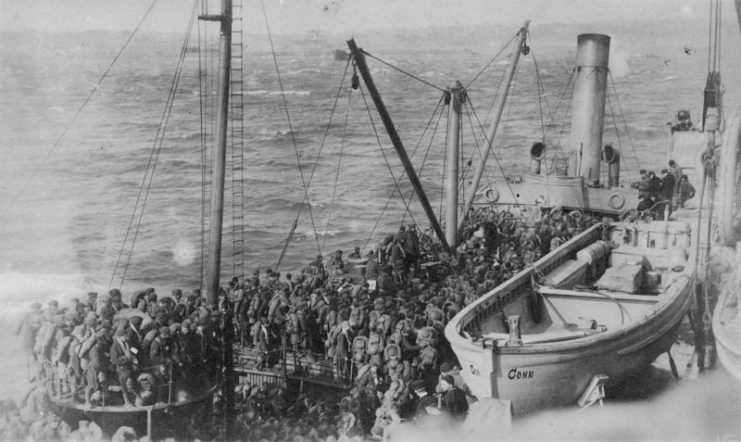 Back in Los Angeles, Duncan decided to teach Rin Tin Tin various tricks. Soon he had the idea that his beloved dog was so talented that he might be able to win several valuable awards. This would help Rin Tin Tin and Nanette II become valuable breeding animals.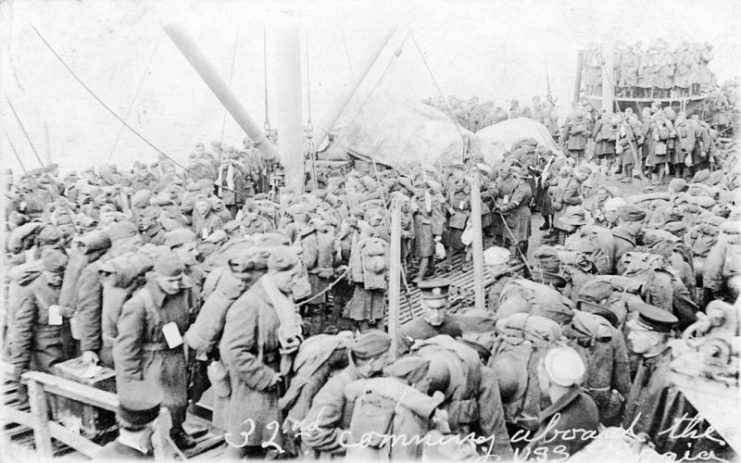 In 1922, Duncan, together with other breeders of German shepherd dogs, founded their club in Los Angeles.
At the first performance, the audience was not awed by Rin Tin Tin's abilities. However, worse was to come. Returning home, Duncan was walking alongside a truck from which a heavy bundle of newspapers unexpectedly fell on the dog, breaking his front paw.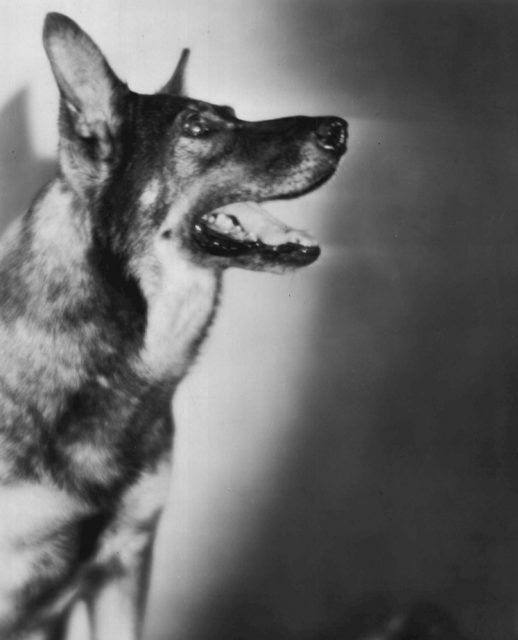 After nine months of nursing, the paw healed and Rin Tin Tin became part of a new German shepherd show in Los Angeles. Soon he learned to jump from a great height. At the dog show, he made a winning leap of 11 feet 9 inches (3.58 meters). The leap was filmed with a slow-motion camera operated by Duncan's acquaintance, Charley Jones.
After seeing his dog being filmed, Duncan decided that Rin Tin Tin could become successful in acting in films. He later wrote, "I was so excited over the motion-picture idea that I found myself thinking of it night and day."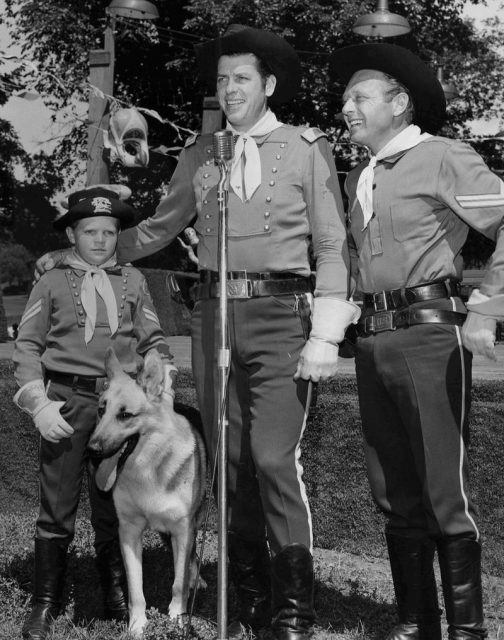 As the famous saying goes: "He who seeks does not find, but he who does not seek will be found." In 1922, Duncan was fortunate enough to be in the right place at the right time.
The right place was at the Warner Brothers film studio which, at that time, had suffered losses and was on the verge of bankruptcy. They were trying to shoot a scene with the participation of a recalcitrant wolf. Duncan took the opportunity and suggested replacing the wolf with his dog.
As a result, the film The Man from Hell's River was a great success. Rin Tin Tin became a real sensation and a hero who later helped the Warner Brothers film company escape from bankruptcy and gain considerable fame.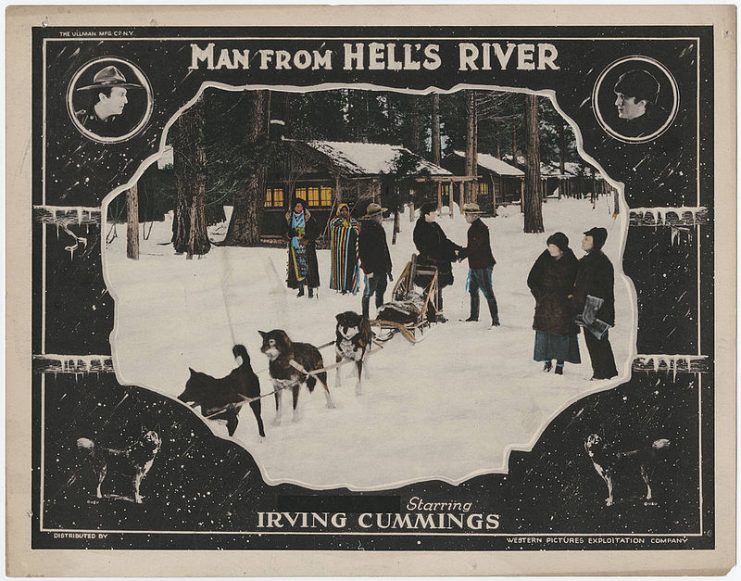 Throughout his career as an actor, Rin Tin Tin acted as a wolf many times, primarily because it was much easier for directors to work with a trained dog than with a wolf.
In the film My Dad, Rin Tin Tin appeared in the role of himself and the credits read: "Rin Tin Tin – Played by himself."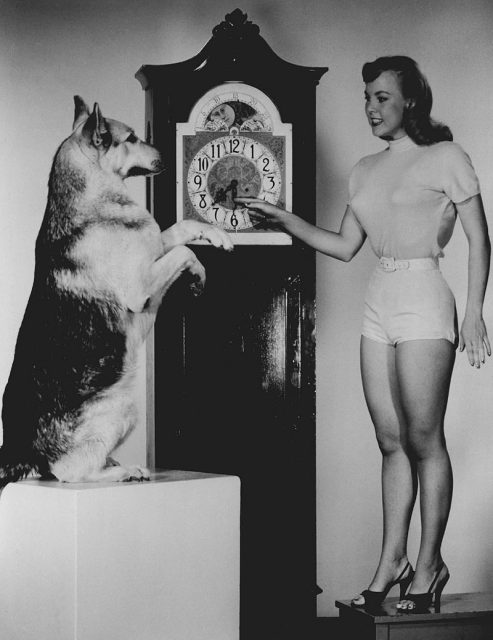 The first lead role and one of the most successful films in Rin Tin Tin's career was the movie Where the North Begins (1923). However, each of his subsequent films was also very popular and made major profits for Warner Bros.
New York Mayor Jimmy Walker even gave Rin Tin Tin a key to the city.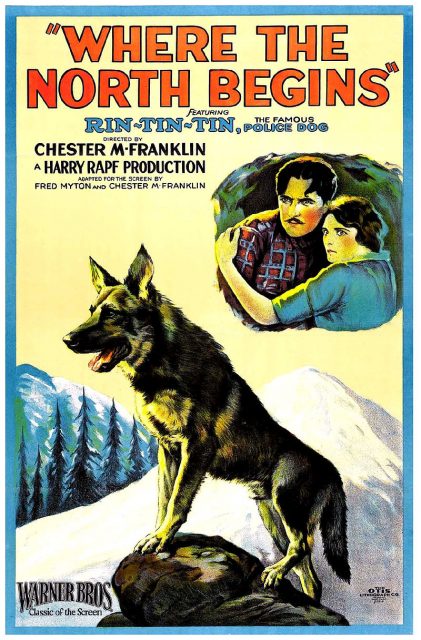 The demand for this new Hollywood dog quickly grew. Fans sent letters to him, and James W. English wrote a book called The Rin Tin Tin Story.
Rin Tin Tin himself signed contracts, leaving a paw print on official documents. In addition, he appeared in advertisements and signed paw print photos for fans. Duncan signed each of these photos with the words: "Most faithfully, Rin Tin Tin."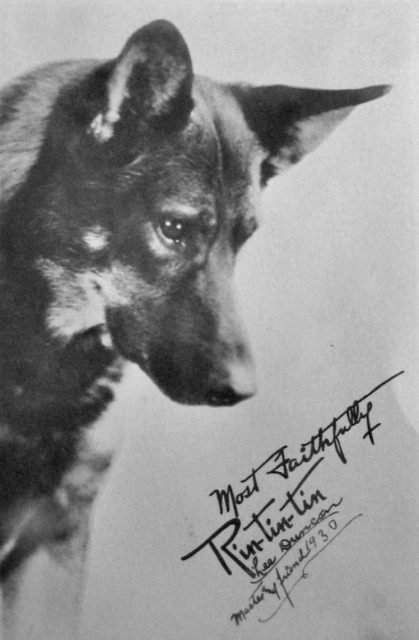 Duncan did not seek personal fame and perceived his dog as his best friend. James W. English in his book The Rin Tin Tin Story wrote that Duncan's wife filed for divorce, arguing that Duncan loved the dog more than her.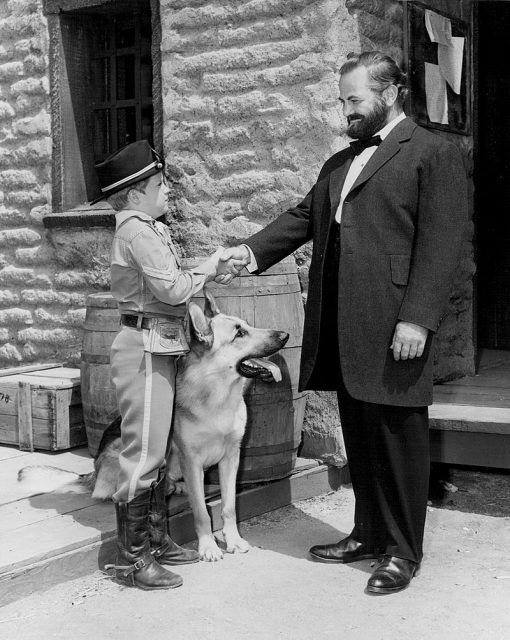 Rin Tin Tin died in 1932. In the United States, his death resonated with the nation. It was reported on the newsletters and, the next day, an hour-long program about him was broadcast.
On February 8, 1960, Rin Tin Tin was honored with a star on the Hollywood Walk of Fame.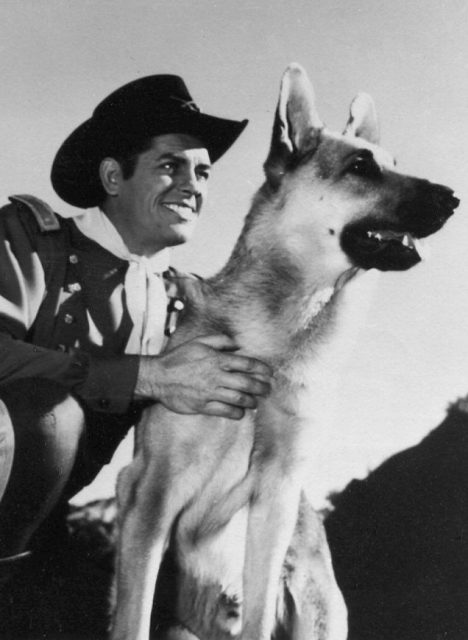 During his life, Rin Tin Tin and Nanette II gave birth to 48 puppies, two of which Duncan kept for himself and the rest he sold or gave away as gifts. After the death of Rin Tin Tin, Duncan was left with Rin Tin Tin II, then Rin Tin Tin III (and the following), who continued their sire's career.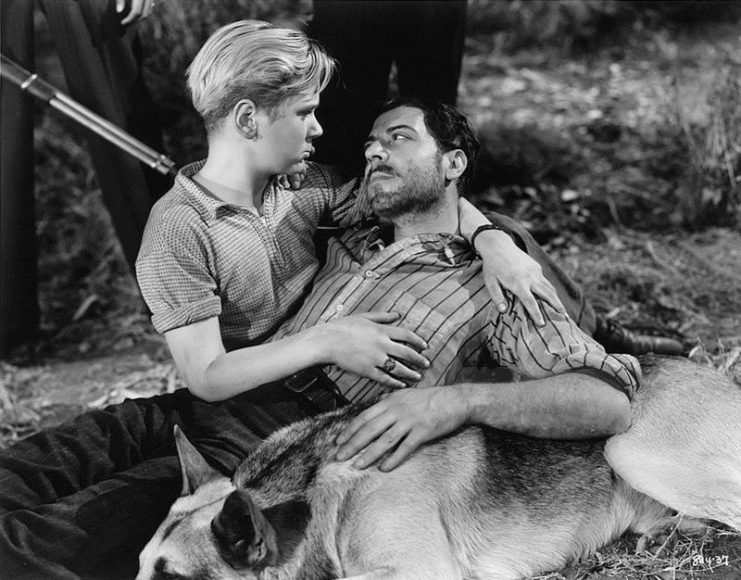 In 1934, Duncan decided to transport the remains of his "best friend" to his homeland in France. The grave of Rin Tin Tin is to be found in the first cemetery for animals in Europe, Cimetière des Chiens et Autres Animaux Domestiques, opened in 1899, which is located to the north-west of Paris.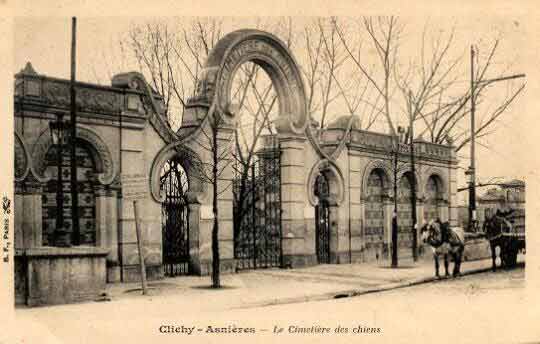 In this cemetery are buried many famous animals who either found fame themselves or belonged to famous people. Among them is the cat of Camille Saint-Saens, the dog of the Queen of Greece Elizabeth of Romania, and others.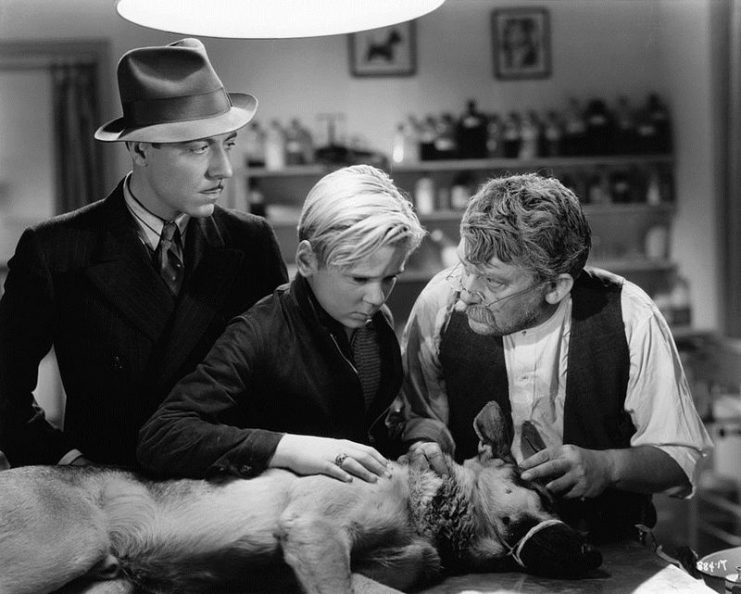 After the outbreak of World War II, Lee Duncan trained and evaluated war dogs for the US Army.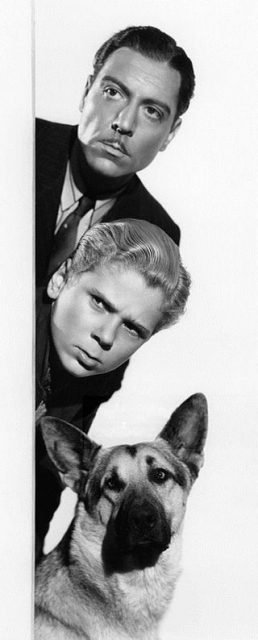 Read another story from us: Stubby the War Dog: Would Warn About Gas, Saved Countless Lives, Earned a Purple Heart, Was Promoted To Sergeant
Even after death, the fame of Rin Tin Tin lived on in works and stories. This famous dog forever left his mark on the history of cinema and art. And all this was down to the accidental meeting of an American corporal and a dying German Shepherd in a bombed out French village.