For a short time in the late 1980s, three lines from Stanley Kubrick's Vietnam war film "Full Metal Jacket" (1987) could be heard all across America on a daily basis. The first two were the bad broken English of a pathetic young Vietnamese hooker "Me love you long time." and "Me so horny" and the other…"What is your major malfunction, numb nuts!??" In some way, shape or form, "major malfunction" entered common English usage – think about that…a line so iconic that it became part of the English language.
The line was uttered (or rather, yelled) by former Marine drill sergeant R. Lee Ermey, who passed away on April 15, 2018. What many do not know is that Ermey likely came up with the line himself. For an actor (especially an unknown one) this was quite unusual, as Stanley Kubrick was a notorious perfectionist who liked to maintain complete control of everything that went on on-set and off when filming.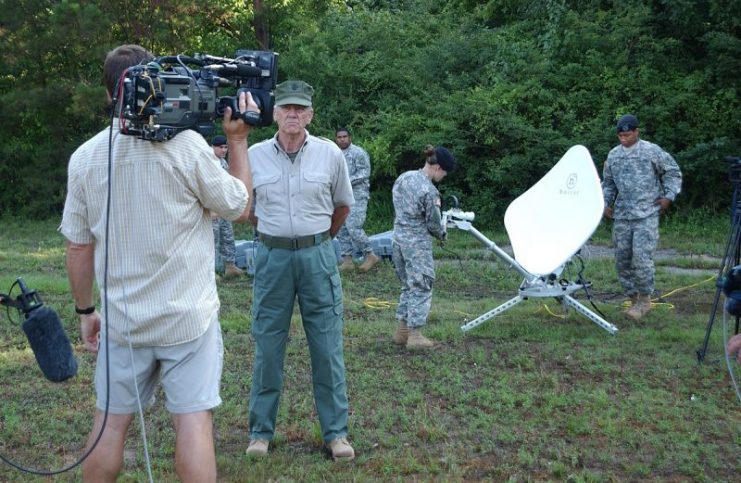 Though Ermey had appeared in film before, this was his first truly meaty role, which makes the Kubrick's decision even more unusual. That he let Ermey improvise many of his lines in the filming of "Full Metal Jacket" speaks volumes about what those who have seen the film already know – the role of Gunnery Sergeant Hartman was made for "Gunny" Ermey. The role garnered Ermey a Golden globe nomination and made him a household name.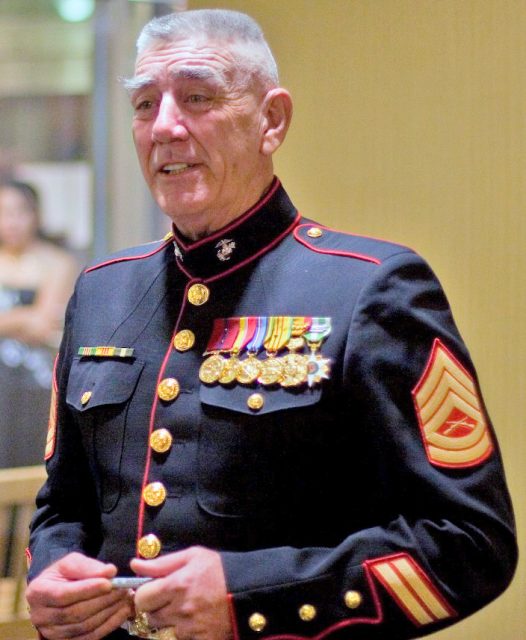 It is likely that if you had told Ermey in 1961 when he joined the Marines, or in 1971 when he left the Corps that he would become a famous Hollywood actor, he would have laughed in your face. If there is a "typical" road to Hollywood fame, Ermey did not take it. Born in Kansas in 1944, Ermey grew up on a farm with five brothers. In 1958, three years before Ermey joined the Corps, the family moved to Zilla, Washington, where Ermey set out on a path of juvenile delinquency. In 1961, a judge gave him a choice…join the armed forces, or do some time. Ermey joined the Marines.
In 1961, the only American military personnel in Vietnam were a few hundred Army advisers to the South Vietnamese government. By 1963, this handful had begun to grow into a force of a few hundred Army Special Forces and some fifteen thousand others. By 1965-66, hundreds of thousands of Americans were in the country.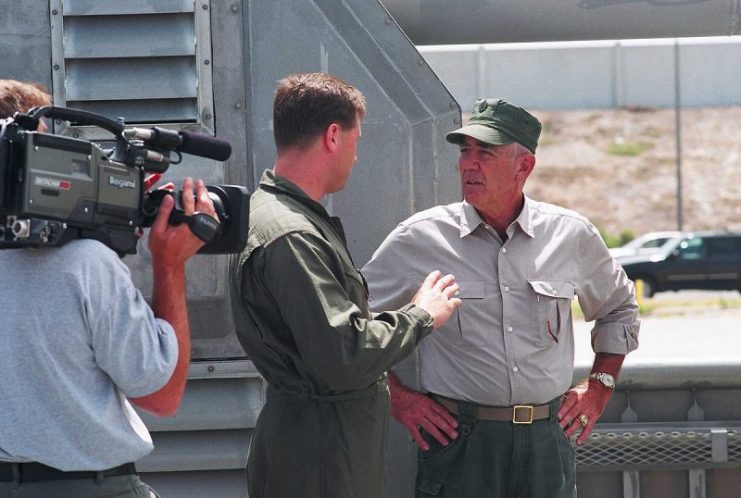 Ermey spent his first few years of his military career in Marines aviation support, but became a drill sergeant at the Marine Corps Depot in San Diego in 1965. In 1967, he was sent to Vietnam. Where he served for fourteen months, being wounded in the back and arm. He carried shrapnel from his time in Vietnam until the day he died.
In his later career in TV, Ermey returned to Vietnam, but he was notably reticent about his time in country during the war. Interviewed by the New York Times in 1987, after his rise to fame, he remained quiet on his experiences in combat, saying "If a person's wife and children were killed in a terrible automobile accident, 20 years later it will bother him to talk about it."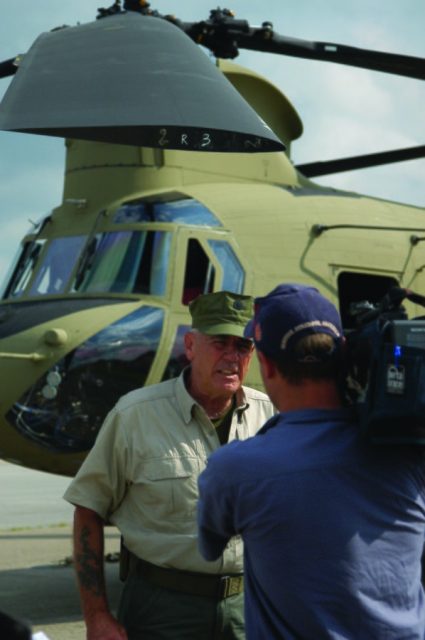 After Vietnam, Ermey served again in Marine aviation, ending his service in Okinawa with the rank of Master Sergeant in 1971. After a short period of time owning what he described as a "bar and a whorehouse" on Okinawa, Ermey went to university in Manila for a time, and decided on a whim to try his hand at acting, which he found he enjoyed.
He appeared in commercials in the Philippines and the US and in the late 1970's, he was contacted by Francis Ford Coppola to act as a military adviser during the filming of "Apocalypse Now" (released in 1979). He also appeared as a helicopter pilot in the famous "Ride of the Valkyries" scene.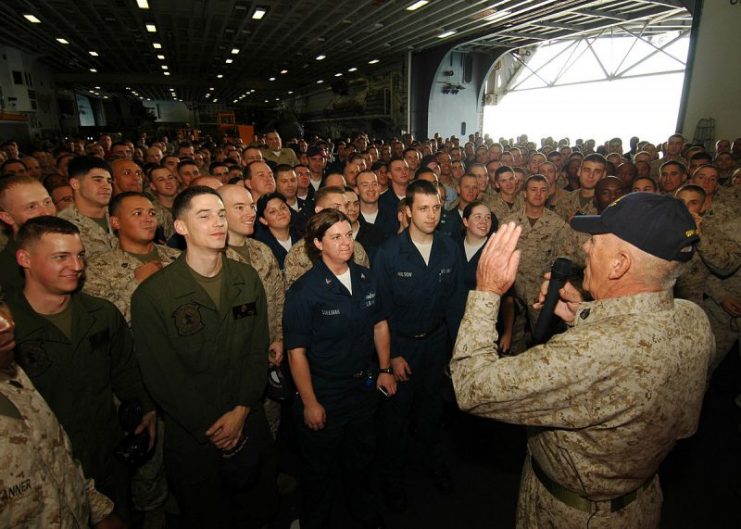 From there it was onward and upward. His first role as drill instructor was actually in the much overlooked and underappreciated Vietnam film "Boys in Company C" (1978). He then appeared in a variety of small roles before his iconic appearance in "Full Metal Jacket".
After the success of "Full Metal Jacket", Ermey became a household name and face. He appeared as a drill instructor demanding people drink light beer. He co-starred in many major motion pictures, such as "Mississippi Burning" (1988), "Seven" (1995), "Toy Story" (1995) and others. He hosted two long running shows on the History Channel, "Lock 'N' Load with R. Lee Ermey", and "Mail Call", both of which have been running in repeats since they first aired.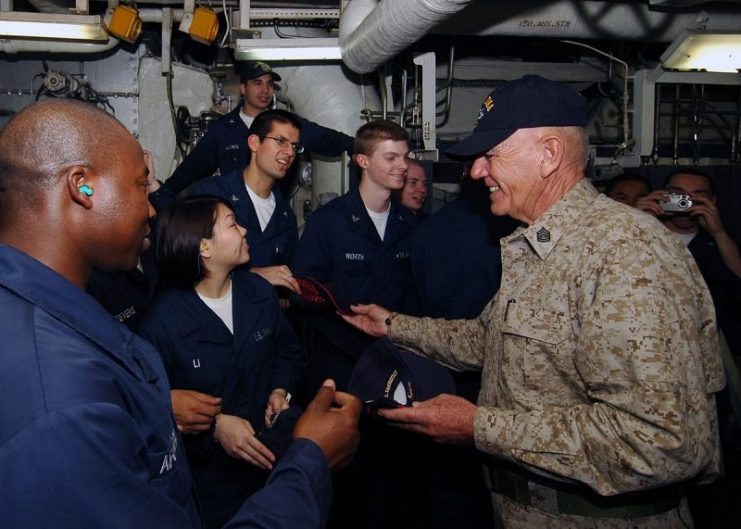 In addition to his acting career, "Gunny" Ermey devoted much of his time to all kinds of charities which benefited military personnel and their families, and veterans affairs. He is survived by his wife of many years, and four children.
You say, "There's a difference between Master Sergeant and Gunnery Sergeant, and you don't assume a higher rank for Hollywood purposes." True, but…in 2001, Ermey became the only person ever to receive a promotion after his period of service, due to his service and dedication to Marine Corps charities, and his role in bringing attention to both veterans issues and the Marine Corps in general. Truly one of a kind.
___________________________________________________________________________________
Matthew Gaskill holds an MA in European History, and writes on a variety of topics from the Medieval World to WWII to genealogy and more. A former educator, he values curiosity and diligent research. He is the author of many best-selling Kindle works on Amazon and is currently working on a new book.