The Kokoda Track is a 37 mile (60 km) path along a mountain pass in New Guinea that is popular site for advanced level hikers, and holds an annual race that regularly attracts well over a thousand people.  During World War II, the skies above the trail were heavily contested, resulting in many aircraft being shot down and crashing in New Guinea.
Most of those fallen aircraft have since been discovered, but a few are still unaccounted for, so there is a distinct possibility that someone engaging the challenging track may accidentally find human remains or wreckage from the war.
That is exactly what two hikers thought they had encountered while on the trail in 2008, after they spotted what they thought were the moss-coated remains of an airman dangling from an old parachute caught in a tree.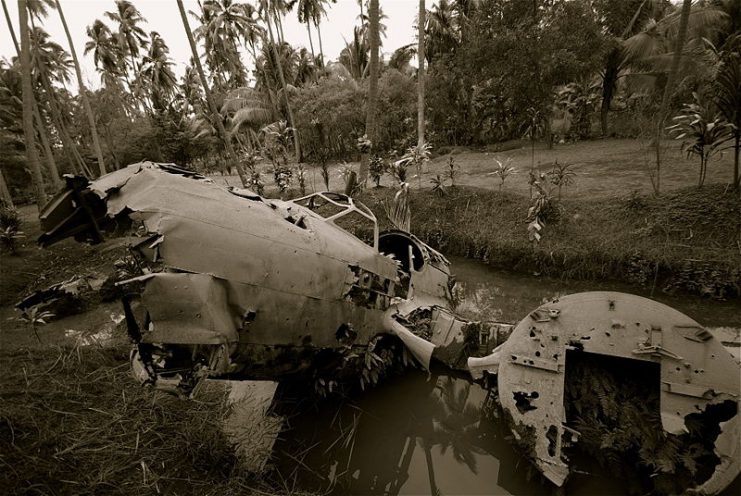 Barely visible through the dense foliage, the mossy object was spotted first by an off-duty Australian police officer while he was on a nineteen-man tour being led by David Collins, an adventure company trekking guide.  He was busy snapping photographs of exotic plants and wildlife, using a large lens, when through his viewfinder he saw the remains of what he thought was an airman.
"I couldn't make it out at first. It wasn't until the wind blew that you could really see (that) it is in a harness. There are goggles and it appears to be caught up in cables, so presumably it is an airman," said Collins.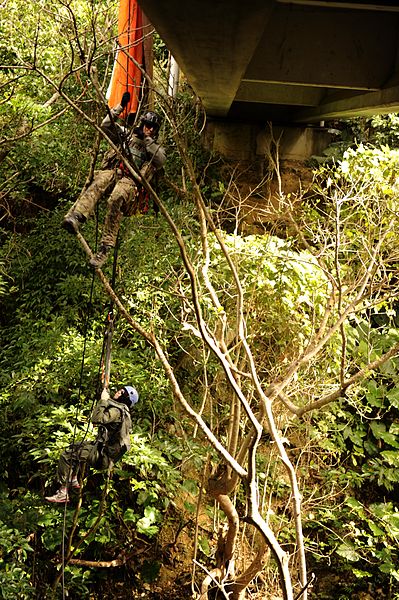 Hardly visible in the dense jungle canopy, the object appeared to be wearing safety goggles while wrapped up in a parachute harness. The hikers marked the tree and made a note of its location so the authorities could safely return to investigate.  Two weeks later, a team from the Australian Defense Force (ADF) followed up, and discovered that it wasn't actually a body, but a branch tangled up in vines.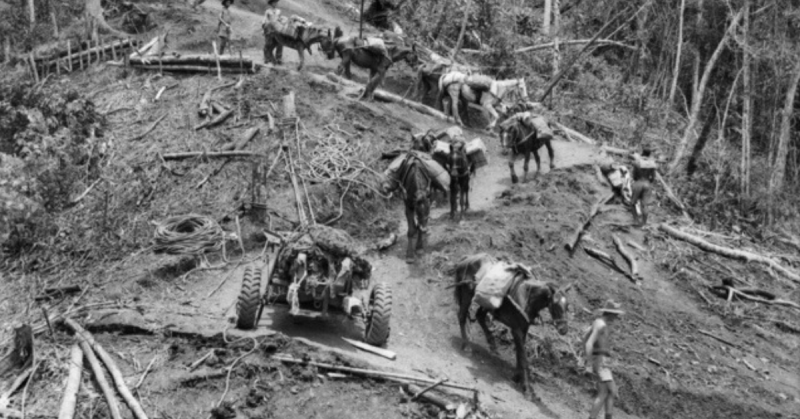 An ADF spokesman said that the location, which is about halfway along the Kokoda Track, was reasonably close to a flight path regularly traveled by Allied aircraft during the war.
Between July and November of 1942, there was a series of ground battles and aerial assaults between Japanese and Australian forces, that afterwards came to be called the Kokoda Track Campaign. On August 25, 1942, Kittyhawk fighters of the 75 and 76 Squadrons RAAF launched attacks on Japanese barges before they could bombard their home base at Milne Bay.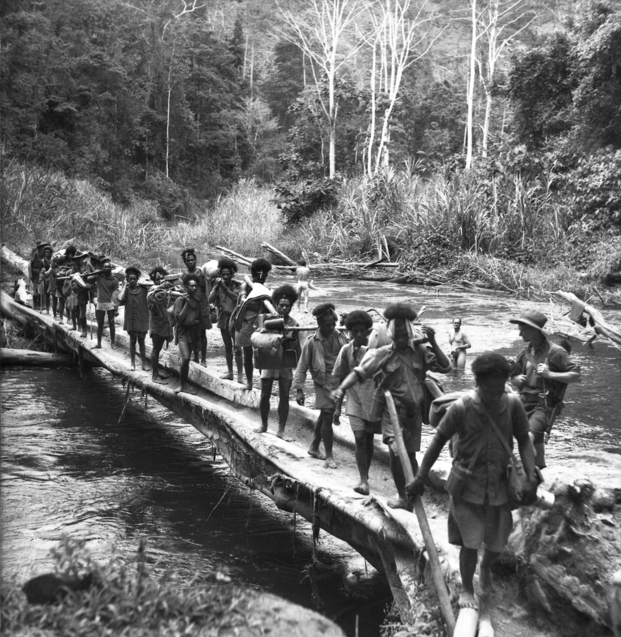 Yet, despite the success of that mission and the loss of the barges, the Japanese still landed a force of 2,000 marines at Milne Bay, trying to seize the airstrip and secure a strategic point from which they could provide both naval and air support for the battle over the Kokoda Track.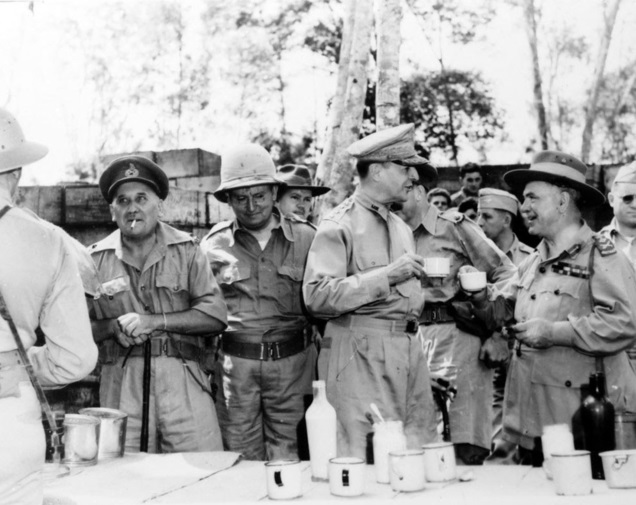 Read another story from us: P-40 Warhawk Workhorse of Australia and New Guinea Campaigns
Considering this relatively recent war history of the area, it is little wonder that the case of mistaken identity occurred in 2008. In a statement, the ADF confirmed that that particular discovery was not human remains. A large branch had simply broken and fallen across some vines, and the shape and positioning made it easily confused with that of an airman. No body had been discovered–this time.