This is the story of a thief and con artist who nevertheless saved thousands of British lives – as a spy for the Nazis.
Edward Arnold "Eddie" Chapman was born on November 16, 1914, in County Durham, England to an alcoholic father. Aged 17, he left home to join the Second Battalion of the Coldstream Guards where he was tasked with guarding the Tower of London. Finding his duties boring, however, after nine months while on leave he ran away with a girl.
The army caught up with him, and he was sent to prison. Released after several months, he was given a dishonorable discharge from the military. Chapman worked at odd jobs in Soho, London, but he spent more than he earned. He turned to fraud and petty theft until he was caught and again went to jail.
Upon his release, he took to blowing up safes with gelignite (an explosive jelly) in one of London's notorious gangs. Hardly surprising, the press nicknamed them the "Jelly Gang." Eventually, he was arrested by the police in Scotland but was set free on bail; which he skipped, of course.
Fleeing to the Channel Islands, he was again caught after spectacularly trying to escape by crashing through a closed window. Chapman was sentenced to two years in prison in Jersey, where his life changed. On June 30, 1940, the Channel Islands fell to Nazi Germany.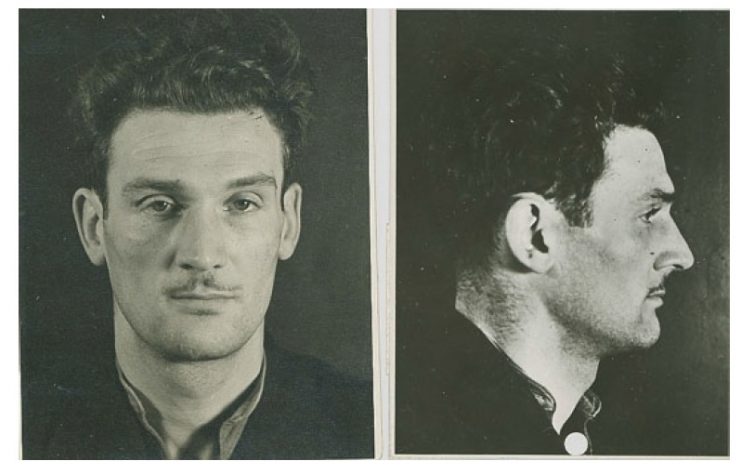 Chapman was transferred to a jail in Paris where, facing a twenty-year sentence under British law, he offered to spy for Germany. As all the Nazi spies in Britain had been caught, they took him up on his offer.
He was taught spycraft, parachuting, and trained in explosives under Captain Stephan von Gröning – head of the Abwehr (German secret intelligence). In December 1942 he was parachuted into Britain with an important mission – to blow up the De Havilland Aircraft factory in Hatfield, makers of the Mosquito fighter planes.
British intelligence had been monitoring German communications, however, and knew that agent "Fritz" was headed their way. As soon as Chapman landed in Norfolk, he turned himself in and offered to be a double agent. They agreed.
The Havilland factory was subsequently blown up on January 29, 1943, but it was faked. The explosion was enough to wake up residents, and theater designers were hired to make it look authentic. A German reconnaissance plane took pictures of the damage, proving it was true – agent Fritz had delivered!
Returning to Europe to his Nazi handlers on board The City of Lancaster he arrived in neutral Lisbon, Portugal. As his next assignment, he was to go back to England on the same ship. He was provided with two bombs camouflaged to look like lumps of coal – Chapman was to blow up the ship. He was to plant them in the coal stores so that when they were chucked into the furnace; boom!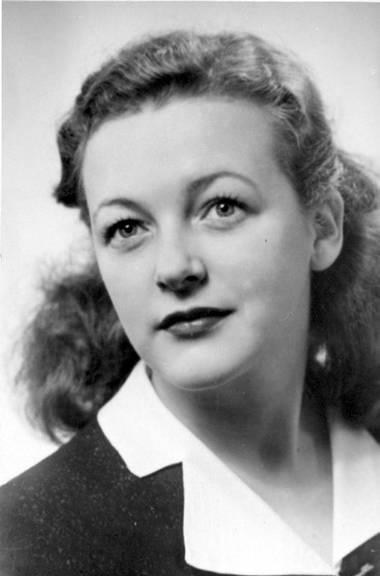 On board the ship, he immediately handed the bombs to the captain. When the City of Lancaster arrived in England, the authorities made a big fuss of inspecting the ship. The Germans were satisfied that while the ship did not blow up, it was not Chapman's fault. Next, the Nazis sent him to Oslo, Norway to train future spies – and gave him presents.
Gröning rewarded him with an Iron Cross – Germany's highest military award. He was also paid 110,000 Reichsmarks and given a yacht.
In Oslo, he met the model Dagmar Lahlum. A Norwegian beauty, she was also a member of the resistance. As their love affair deepened, Chapman told her he was, in fact, a double agent. He asked Gröning for a camera (contraband, then) and took pictures of them together.
Unbeknownst to Gröning, the couple also took pictures of Norwegian collaborators and Nazi officers in secret. Lahlum's friends and family, however, were worried. Chapman was officially a Nazi, and anyone who associated with them was targeted. Especially as it was becoming apparent, Germany was losing.
The Germans knew it, too, which was why they launched their secret weapon on June 13, 1944. Vengeance Weapons (V-1s) were flying bombs that could strike London from France's Pas-de-Calais region and Dutch coasts.
To ascertain their accuracy, the Nazis parachuted Chapman into Britain. Their master spy was to take note of the time a V-1 rocket landed and where, so they could fine tune their aim – which was mostly central London.
British intelligence gave Chapman times and coordinates to report back to Gröning. As the Germans could no longer fly reconnaissance missions over the British Isles, they took Chapman's information at face value.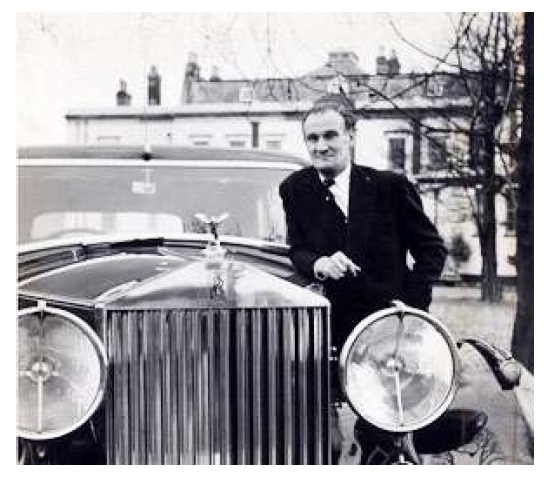 As a result, the V1 bombs stopped falling on London and instead fell short of their mark in the fields of Kent. A few hit suburbs in south London which were less densely populated than the city. At the peak of the bombardment, over a hundred V1s a day fell on Britain – exactly 9,521 in all.
As the Allies overran France and the Netherlands, V1 launch sites were destroyed, and the bombings ended in March 1945.
Chapman had vowed to return to Norway to marry Lahlum but married his former fiance, Betty Farmer, in England.
As Chapman did not return for her, Lahlum thought he had died and she could not corroborate that he was a double agent. She had her hair publically shaved and served a 6-month prison sentence for consorting with a Nazi officer. He apologized to her many decades later.
Chapman also befriended Gröning, his former Nazi handler, and invited him to his daughter's wedding.
Not bad for a scoundrel.