A British Special Ops agent during World War II, Nancy Wake was a wartime beauty, and not a person to be messed with. She was a top figure in the French Resistance and one of the Allies' most decorated women. She was also the Gestapo's most wanted person, with a reward for her capture of 5 million francs.
The Beginning of Service
Born to a large family in New Zealand in 1912, the family moved to Australia when Wake was a child. There she began work as a nurse at the age of 16. Then with only 200 pounds to her name, she ran away from home and traveled, heading to London and then New York. She became a journalist, working for top European newspapers in Paris, as a correspondent using self-taught skills. While there, she had a front row seat in Hitler's rise to power and the Nazi movement, sometimes referring to the random and unneeded violence she would see in a multitude of cities.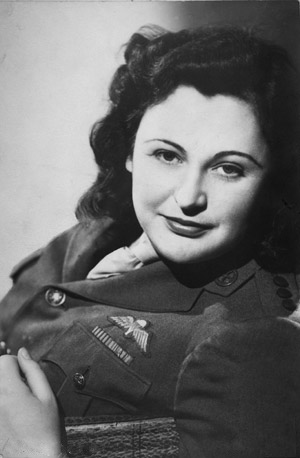 In 1939, she married a wealthy Frenchman and moved to Marseille, France, where she remained when the Germans invaded. She joined the French Resistance and became known for her ability to evade capture, gaining the nickname, The White Mouse. She also joined Ian Garrow's escape network, which assisted stranded British and Allied soldiers and prisoners of war in France.
The Gestapo wanted her dead and tapped her phone and intercepted her mail, which caused the French Resistance to be ever cautious of the type of work they gave her. With that 5 million-franc price on her head and an ever-increasing amount of betrayal occurring around her, she decided to flee Marseille. While she easily made it through German outposts with her overtly flirtatious ways, her husband, who decided to stay behind, was captured, tortured and executed, all because he refused to reveal his wife's whereabouts. She did not discover his death until after the war and then blamed herself heavily for it.
The British Special Ops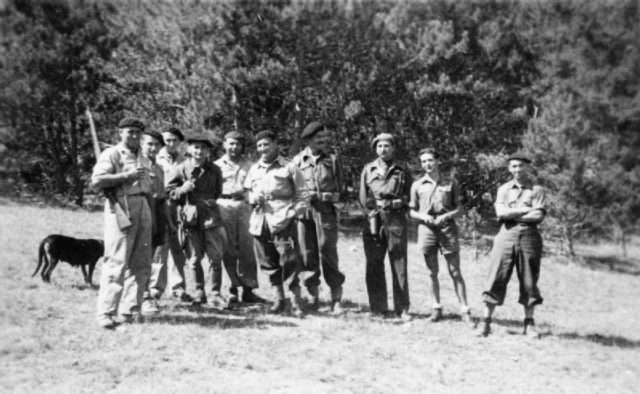 Wake made it out of France, over the Pyrenees to Spain and on to England, although it took her six attempts. At one point, she was arrested but was released after only four days. There were rumors regarding her infidelity (of which evidence there is none). Once in England, she joined the Special Operations, where she was liked by her colleagues. They described her as "a real Australian bombshell" and frequently praised her strong character, which "put the men to shame."
In 1944 the British Special Ops parachuted her into the Auvergne, where she became a liaison between London and a local maquis group. While the men there at first were resistant to her role, they soon learned she was not like other women. Upon arriving, her parachute was caught in a tree, causing one of the men to remark that he hoped all French trees had such pretty fruit. She most politely told him not to give her "any of that French s***t."
Her duties with the organization included accepting all delivered equipment and governing the group's finances, as well as recruiting more men for the cause. She grew its numbers to more than 7,500, enabling them to attack nearby German installations. She was known as a hard but fair leader; in one instance, when it was discovered there was a female German spy among their ranks, she ordered the men to kill her. They hesitated, but Wake did not.
On another occasion, she killed with her bare hands. During a raid, a sentry needed to be gotten rid of and so she disposed of him. Later in life, she was asked about the incident during a television interview. Nonchalantly she said the special ops program had taught her "judo-chop stuff," and that she had used what she had learned on the man. She also mentioned she was quite surprised that it worked.
Over the course of her leadership in France, her soldiers fought against a total of 22,000 Germans, killing 1,400, while sustaining only about 100 casualties.
After the War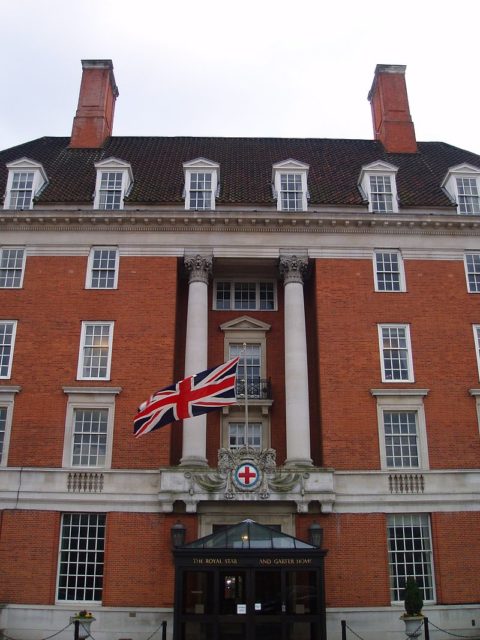 Following the war, Wake was awarded several different medals, and offered a job with the British Air Ministry, working with intelligence and Embassies in Paris and Prague. She also became involved in Australian politics, although she never won office, despite trying multiple times. She split her time between Australia and England and remarried a Royal Air Force officer in 1957. During this period, she was working for the Assistant Chief of Air Staff at the Air Ministry. Later they moved to Sydney and then Port Macquarie, where they retired.
Keeping herself busy, Wake published an autobiography in 1985, making the bestseller lists. While still living, there were many portrayals of her, both in print and on the screen. An Australian mini-series was released, which Wake was highly critical of. She thought a resistance story had been turned into a not entirely true love story.
Wake was married for 40 years and did not have children. After her husband's death, she once again moved, this time back to London. There, she took up permanent residence in the elegant Stafford Hotel. During WWII the hotel had been a club for British and American forces. Visitors said she could be seen at the bar, drinking gin and tonics in the morning. The hotel staff and owners loved her, covering most of her living costs while she was there.
Wake passed away at age 98, in 2011, at the Royal Star and Garter Home for Disabled Ex-Service Men and Women. Her ashes were scattered in central France, near Montlucon, where she lead attacks against German outposts.