Fighting in the Balkan Wars and then in World War I, Milunka Savić was considered by some to be the most decorated female soldier in history. While some of the history regarding Savić's life is contradictory, one thing everyone agrees on is Savić's undeniable bravery and military prowess.
Early Life and Motivation
Savić was born in Serbia, in the late 1880s. She was a poor rural farm girl, living in a small village. She had a relatively uneventful childhood until, when she was 24, her brother was sent to fight against the Bulgarians, in the Balkan Wars.
Savić decided to join her brother. She chopped off her hair, disguised herself as a man and successfully enrolled in the army. Accounts of her brother's role in this differ. Some say she joined him, while others say she took his place.
Her motives also differ from account to account. Either Savić entered the army because she was bored, or she was trying to protect her sick brother, or she was an extreme patriot. However, it is certain she disguised herself, and fought in the Serbian Army, with the aim of driving the Ottoman-Turkish Empire out of the region.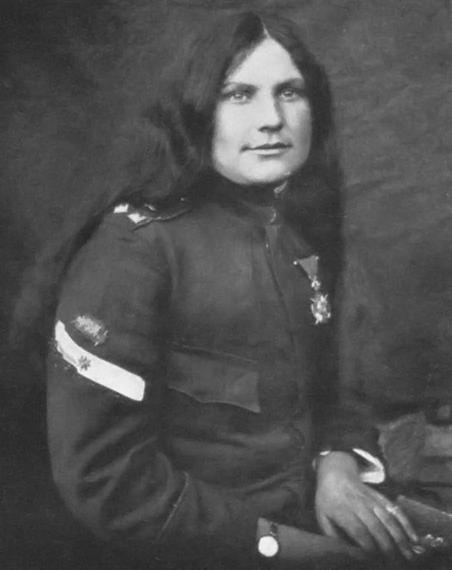 The Balkan Wars
Savić saw her first action quickly, within a few months of her enlistment. She had turned up a little too late for the First Balkan War but, luckily, she was in time for the Second. The largest battle of the entire war was the Battle of Bregalnica, which took place in the summer of 1913. Savić earned her first medals for bravery, as well as a promotion. She was now a Corporal.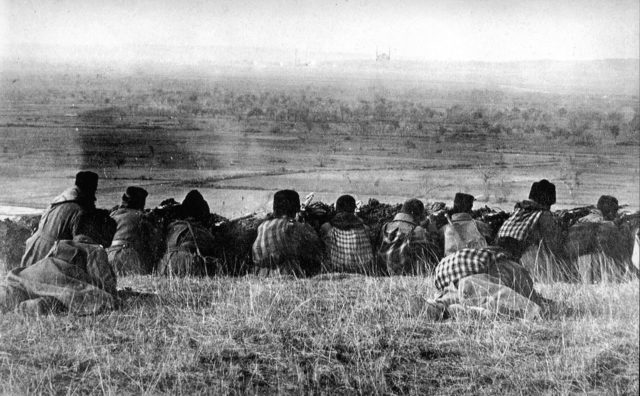 On her 10th combat charge during this Second War, she was hit by a Bulgarian grenade. Savić sustained injuries and was carried to the field hospital, where the doctor discovered she was, in fact, a woman. When she recovered, she was sent to appear before her commanding officer to answer for her actions.
Considering her successes, her superior did not want to let her go, but he did not know how to handle the situation. He told Savić she would not be punished. Given her courage shown in battle, she could transfer to the Nursing Corp.
However, Savić promptly told him she would not take any position that would not allow her to carry a gun, enter battle and protect her country. In response, he said he would think about her request and give her an answer the next day. Savić told him she would wait, and she would not leave, continuing to stand at attention. After an hour, the officer acquiesced and gave her leave to return to the infantry. He also promoted her to junior sergeant.
World War I
The Second Balkan War ended the same year, but World War I began just a year later, in 1914. The Austro-Hungarian Empire invaded Serbia with 450,000 troops. The Serbian Army was made up of 250,000 mostly volunteer soldiers with inadequate weaponry. However, the Serbian army charged the Austro-Hungarian Army regardless, Savić among them.
During World War I Savić earned many awards. She was given two Karadorde Stars with Swords (the highest military honor Serbia gave) after the Battles of Kolubara Crna Bend. She captured 23 Bulgarians by herself in the latter, and 20 German soldiers in the former.
Unfortunately, despite Savić's valiant efforts, Serbia was not doing well in the war. The retreating army was enveloped into the French army. The French generals were not convinced a woman should be allowed to stay in the battle. The French General Maurice Sarrail bet her a case of 1880 Cognac that she could not hit a bottle at 40 meters. She did and shared the prize with her fellow soldiers.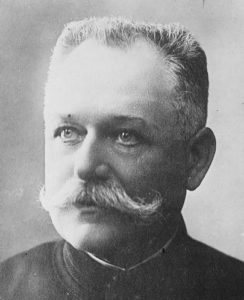 By the time the war was over, she had received: two Legion d'Honeur medals from France; the Cross of St. George from Russia; the Most Distinguished Order of St. Michael from Great Britain and the Milos Obilic Medal from Serbia. She was also the only woman to receive the Croix de Guerre in World War I, and could have received a French pension if she had moved there.
After World War I
After seven years of continuous service, Savić moved back to Serbia to continue a relatively normal life, at least for a while. She got a job as a postal worker, married, had a child, divorced and adopted several more children.
When World War II began, she did not rejoin the army but instead started a small hospital to treat the wounded. The Germans arrested her (whether for operating the hospital or for refusing to attend a banquet with German officers, is unclear). She was sent to a concentration camp, where she lived for ten months. She was to be executed, but an officer recognized her and, confirming she was the famous Serbian he had heard about, ordered her release.
Unfortunately, after World War II, she was not looked upon favorably by the Yugoslavian rulers. She became relatively impoverished, working as a cleaning lady at a bank. She died in 1973, after a stroke, and was buried with military honors.