Having the honor of being invited to the National Museum of the United States Air Force to attend the unveiling of the Memphis Belle was truly a once in a life time opportunity. Being Harry Friedman's guest put me in pretty special company. I sat with Harry's literary partner, Graham Simons, and his wife, along with Harry's two daughters and grandson.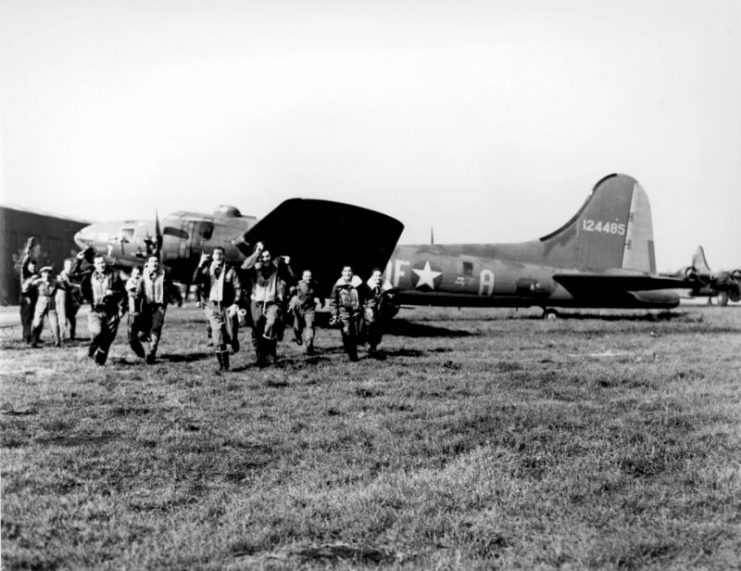 It was very, very rewarding for all of us to hear Harry's name mentioned, one of the few individuals who received personal recognition, for his leadership in rescuing the Belle from literally rotting away on Mud Island in Memphis. The three speakers at the ceremonies made appropriate and brief presentations standing before an immense dark curtain with a centered projection of an artist rendering of the Belle.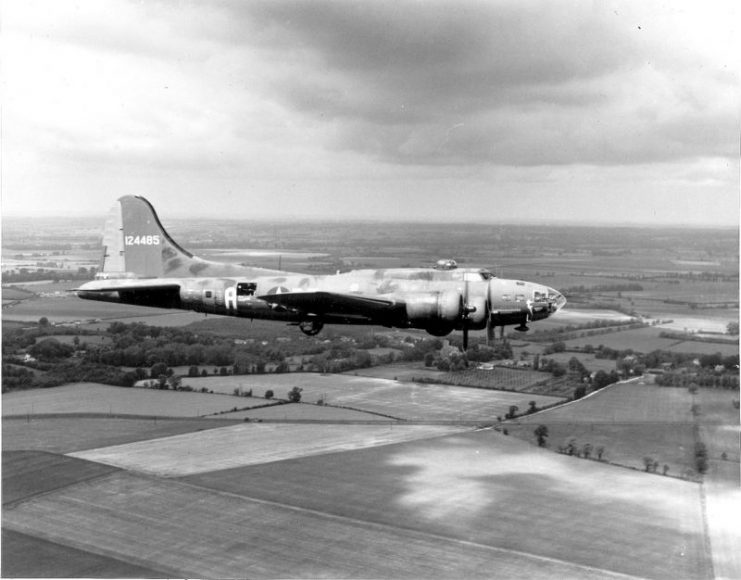 What I found most poignant in the ceremonies was the introduction of the families of each Belle flight and ground crew member, as well as the decedents of a local boy by the name of Orville Wright.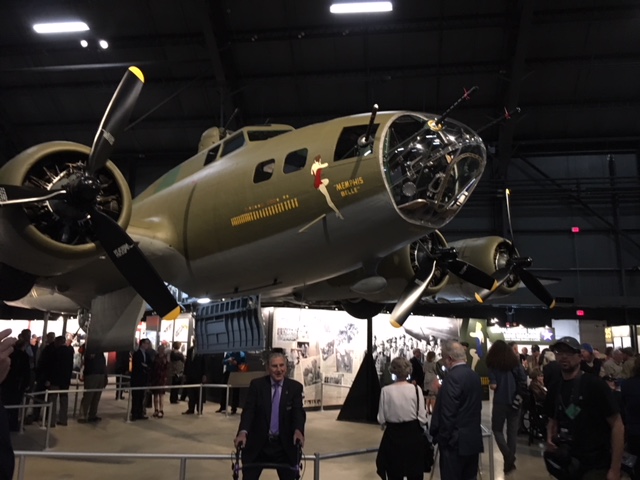 After the opening comments and introductions, the speaker's equipment was removed from the stage and a voice boomed to the audience, "Ladies and Gentlemen, the Memphis Belle!" – and the enormous curtain dropped, showing off the magnificently lit most famous B-17 of them all, followed by several seconds of total silence as the crowd was literally overwhelmed by what they were seeing!
The very brief silence was immediately followed by, as you would expect, enormous applause, as well as shouts and cheering. Graham pointed out to me that the Belle is presented in a wheels-up, bomb bay doors open configuration – as would be the case when she would be executing her ultimate mission, dropping bombs on an enemy target.
A trip to Dayton to see this very special airplane is a must for all WWII aviation enthusiasts.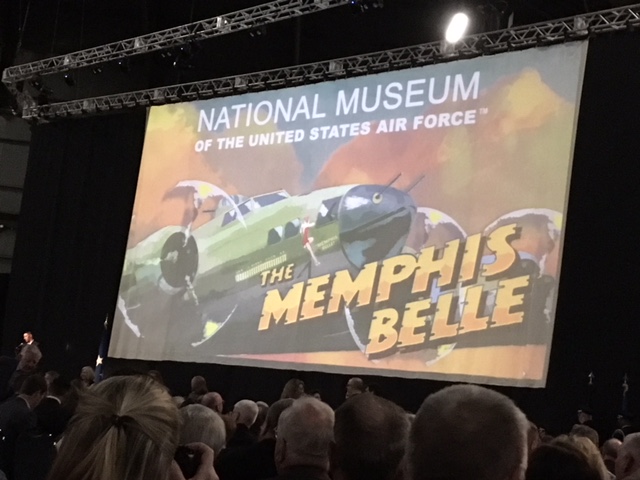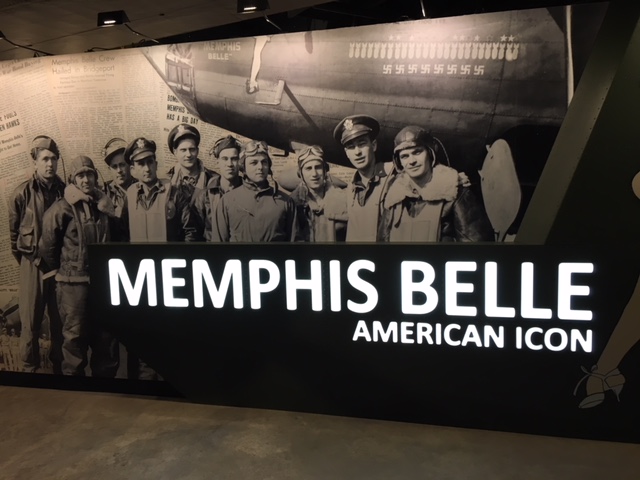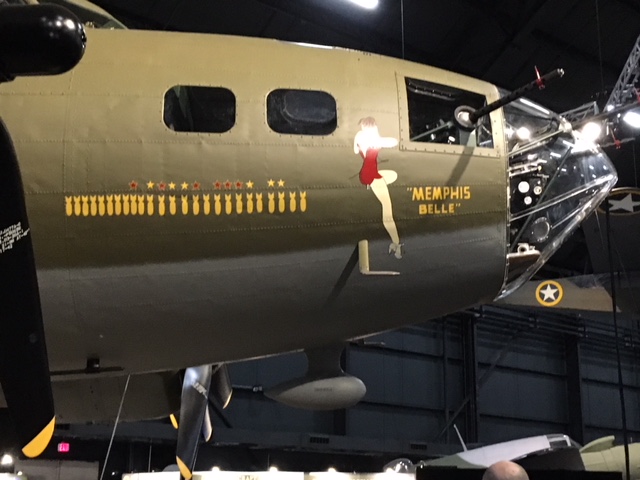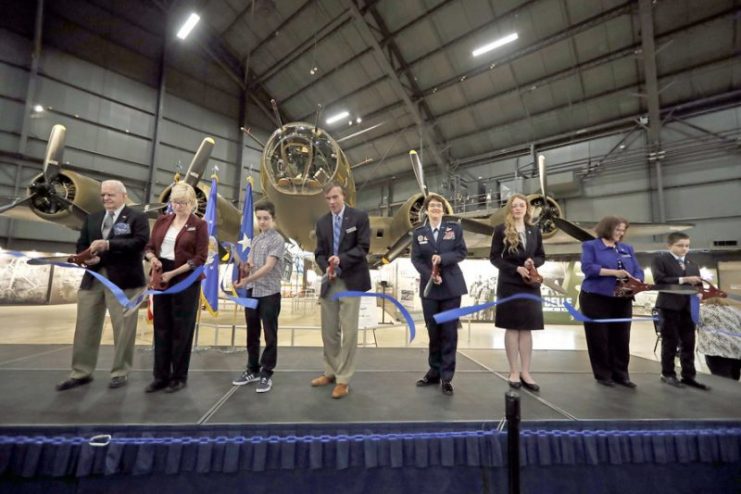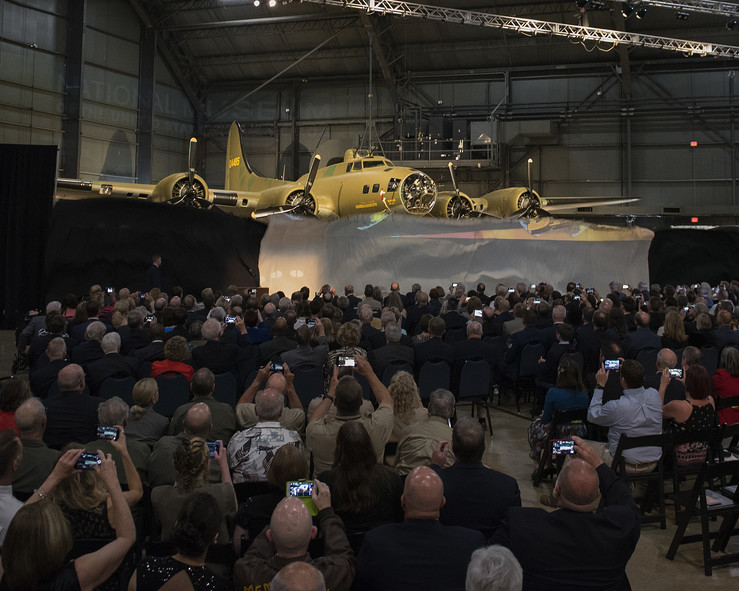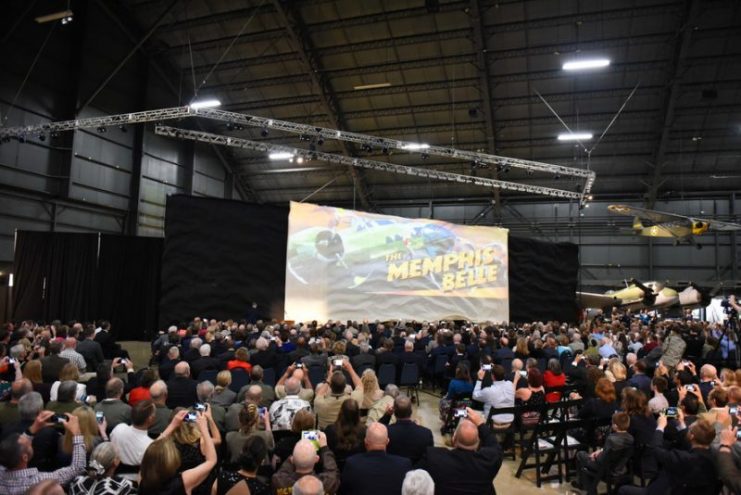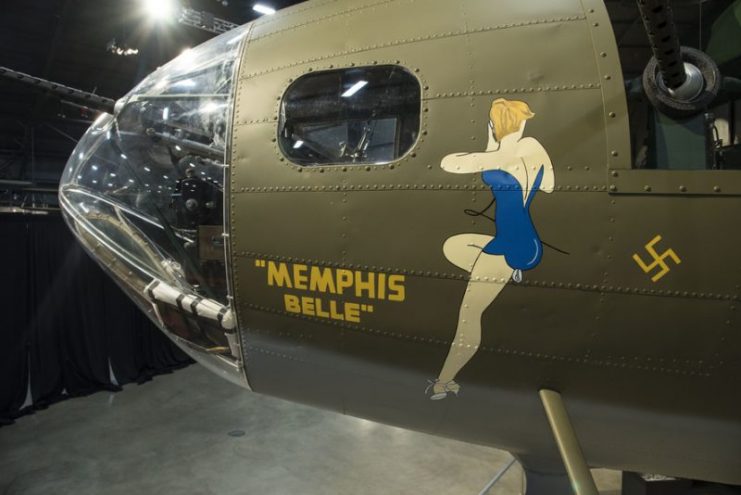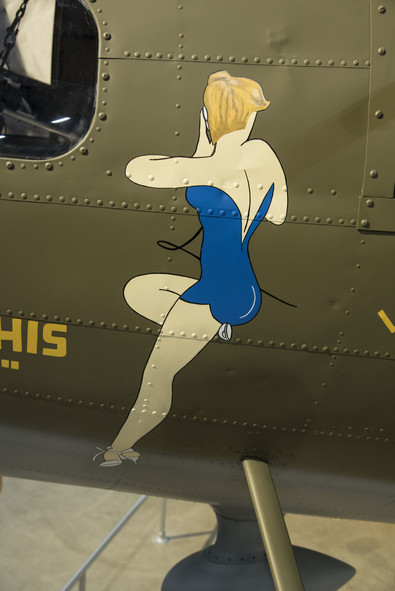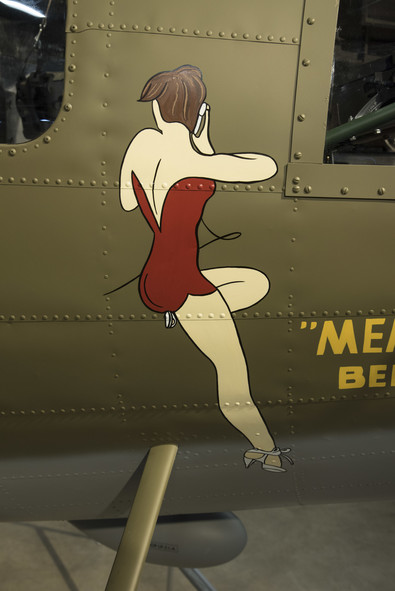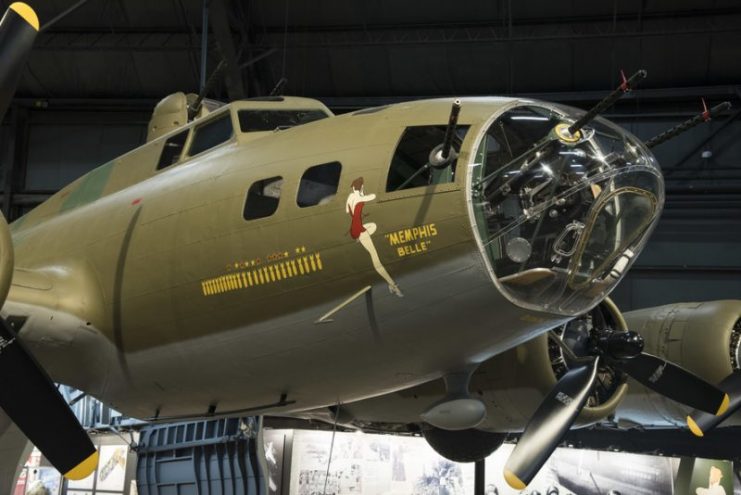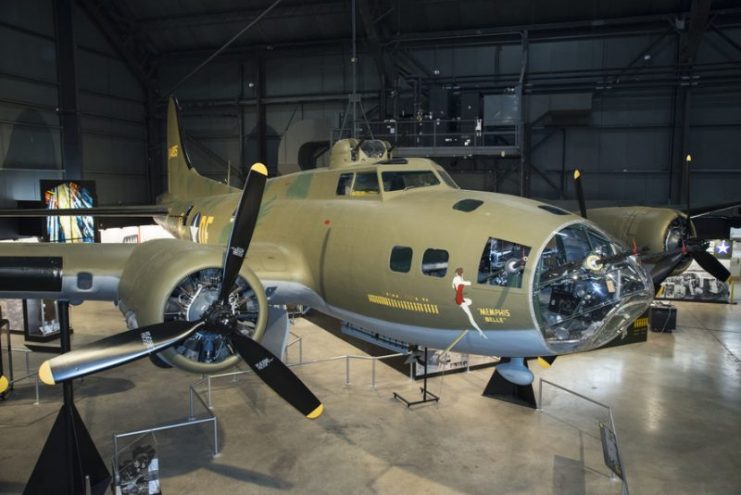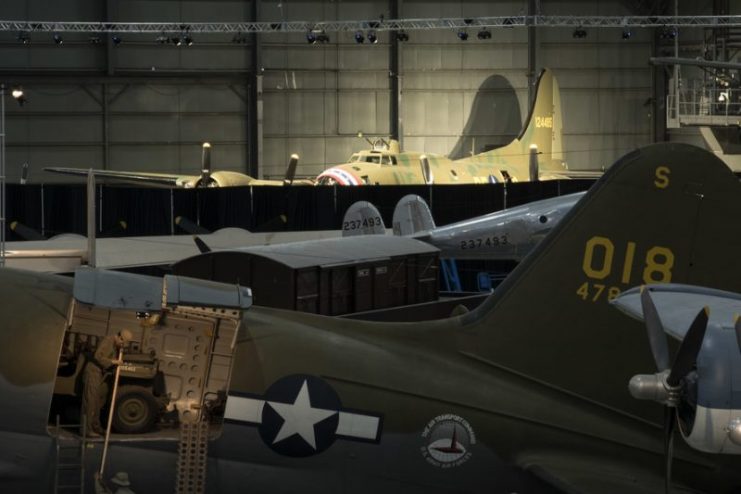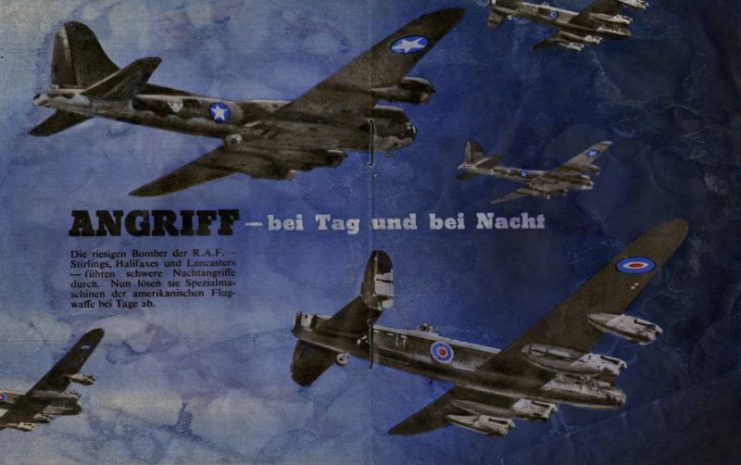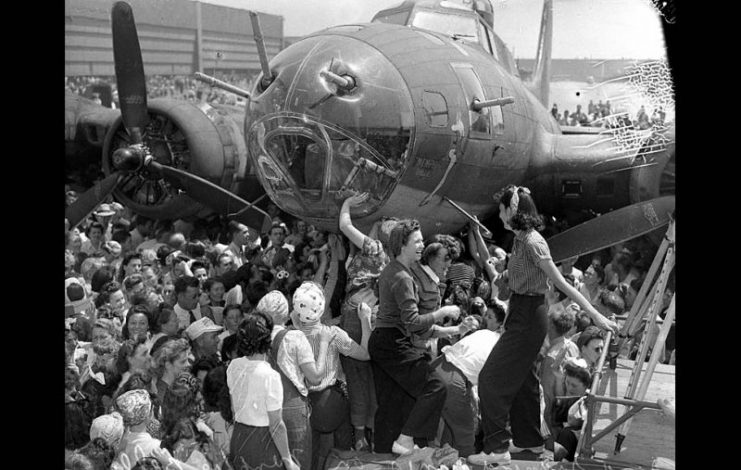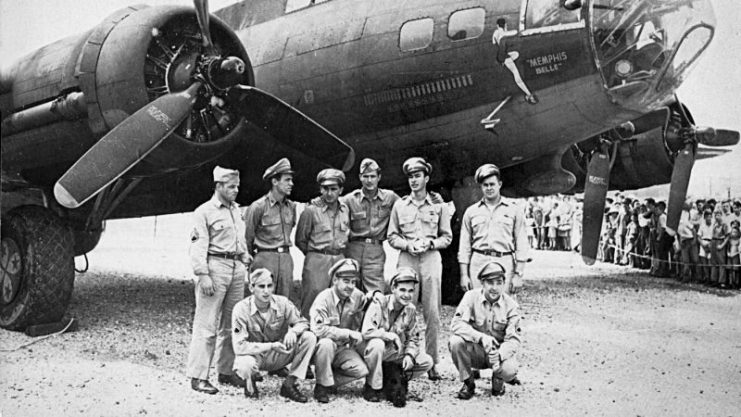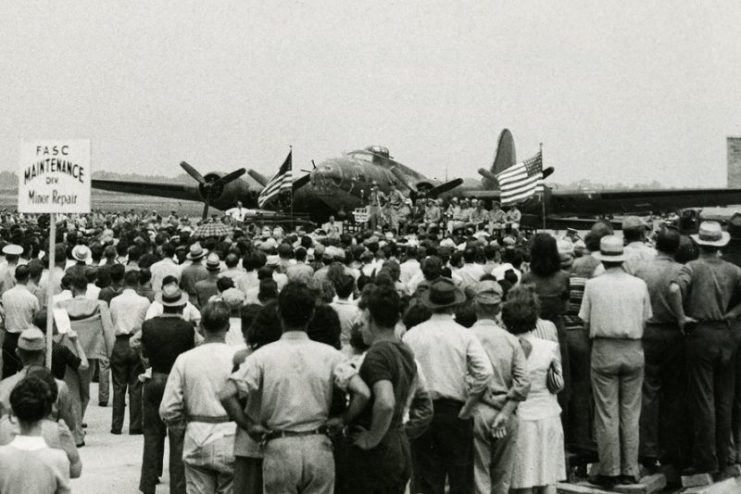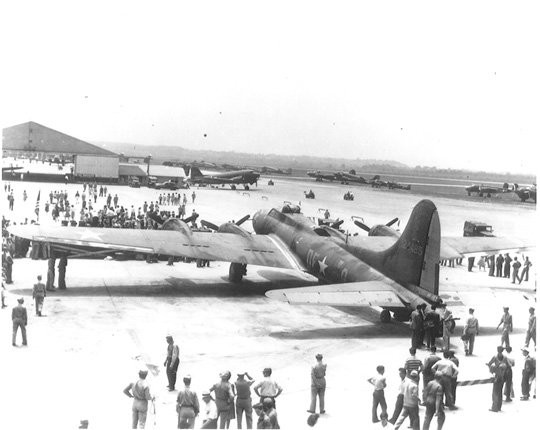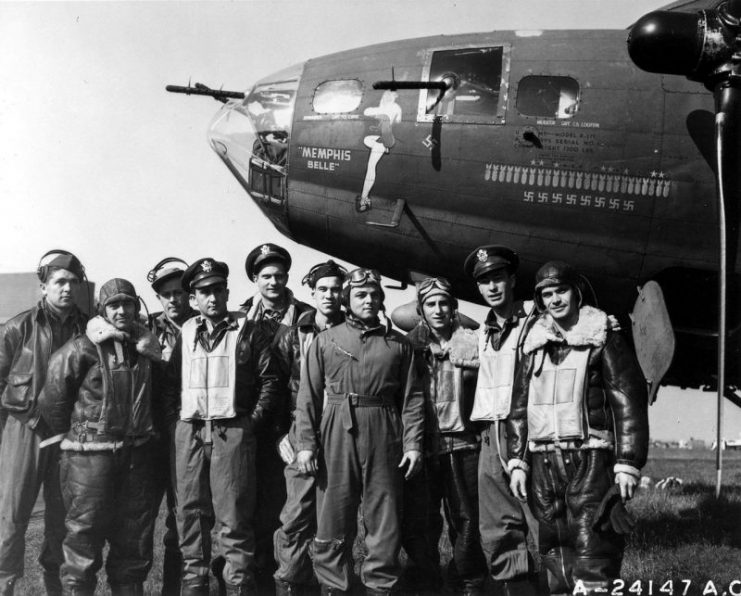 They are, left to right: Tech. Sgt. Harold P. Loch of Green Bay, Wis., top turret gunner; Staff Sgt. Cecil H. Scott of Altoona, Penn., ball turret gunner; Tech. Sgt. Robert J, Hanson of Walla Walla, Wash., radio operator; Capt. James A. Verinis, New Haven, Conn., co-pilot; Capt. Robert K. Morgan of Ashville, N. C., pilot; Capt. Charles B. Leighton of Lansing, Mich., navigator; Staff Sgt. John P. Quinlan of Yonkers, N. Y., tail gunner; Staff Sgt. Casimer A. Nastal of Detroit, Mich., waist gunner; Capt. Vincent B. Evans of Henderson, Texas, bombardier and Staff Sgt. Clarence E. Wichell of Oak Park, Ill., waist gunner.
The National Museum of the United States Air Force located at Wright-Patterson Air Force Base near Dayton, Ohio, is the service's national institution for preserving and presenting the Air Force story. Each year about one million visitors come to the museum to learn about the mission, history and evolving capabilities of America's Air Force.
The museum is the world's largest and oldest military aviation museum featuring more than 360 aerospace vehicles and missiles on display amid more than 19 acres of indoor exhibit space. Thousands of personal artifacts, photographs and documents further highlight the people and events that comprise the Air Force storyline, from the beginnings of military flight to today's war on terrorism.