Hans Kammler was a very senior member of the SS with a history of involvement in war crimes. When World War II ended, Kammler disappeared, and there were several different accounts of what happened to him. Just who was this mysterious Nazi general and what did happen to him in May 1945?
Hans Friedrich Karl Franz Kammler was born in Stettin in the Prussian province of Pommern in 1901, making him just too young to see service in World War I. However, Kammler, an ardent German Nationalist, joined first a Hussar regiment and then the Rossbach Freikorps in the years following the end of the war.
Kammler then became a civil engineer and joined the Prussian civil service where his dedication led to rapid promotion – by 1928 he was a Regierungsbaumeister (Government Master Builder).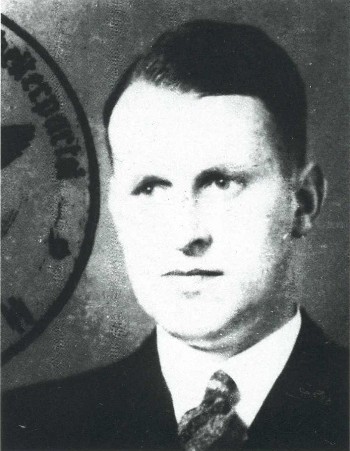 By the early 1930s, it was apparent that the Nazi Party was a growing power in German politics. Adolf Hitler would become Chancellor in 1933.
The ambitious Kammler joined the party in March 1932. His zeal and organizational ability were quickly recognized and in early 1933 he was appointed a member of the Board of Directors for the Nazi-controlled Heimat Gemeinnützige Bau- und Siedlungs AG (Homeland building and housing cooperative).
Then, in May 1933, Kammler joined the SS. That may seem an odd thing for a civil engineer and civil servant to do, but it made perfect sense in the strange world of Nazi Germany. Heinrich Himmler was expanding the SS, which was involved in several large construction projects.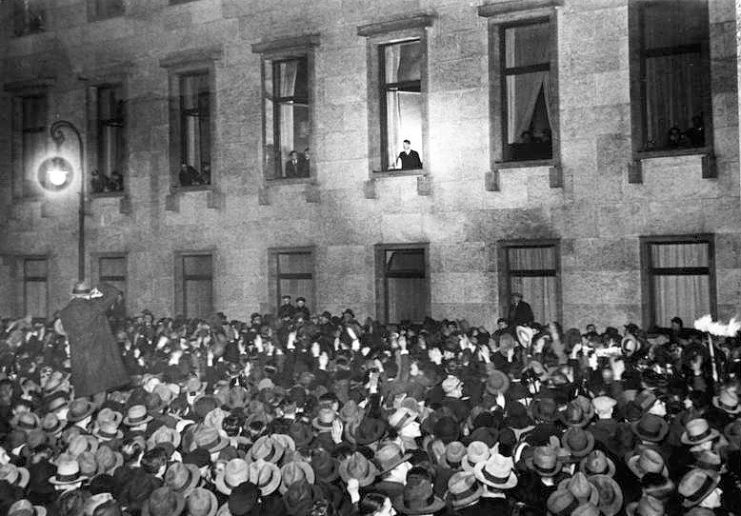 Kammler became an enthusiastic member of the SS and by June 1939 he had been promoted to the rank of Obersturmbannführer (lieutenant colonel). When the war started, Kammler transferred to the Waffen SS where he took command of Amt III (Construction) and received another promotion, this time to Standartenführer (colonel).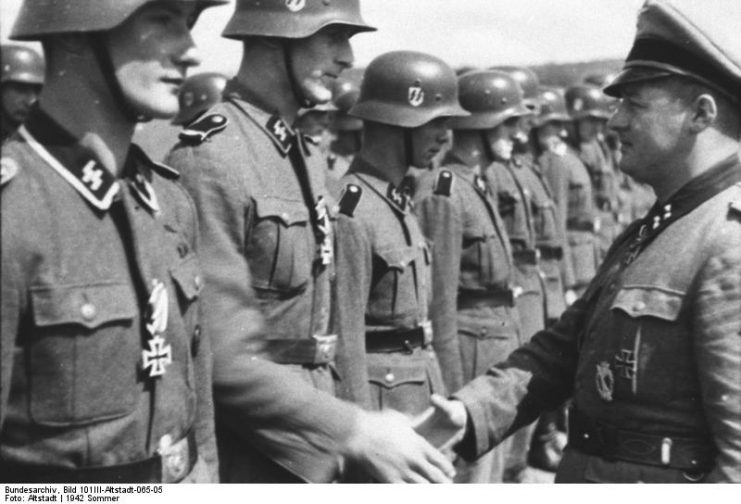 As the war progressed, the construction projects with which Kammler was involved came to include concentration camps, gas chambers, and crematoria. Many projects used slave labor, and Kammler's willingness to use arbitrary execution and extreme brutality to ensure timely completion brought yet another promotion, to Oberführer (brigadier general).
Kammler was also given control of projects to build underground facilities for the production of V2 rockets and Me 262 jet aircraft. In late 1944, Kammler was appointed head of Projekt Riese, a mysterious construction which involved the building of a number of underground facilities in the mountains of Lower Silesia.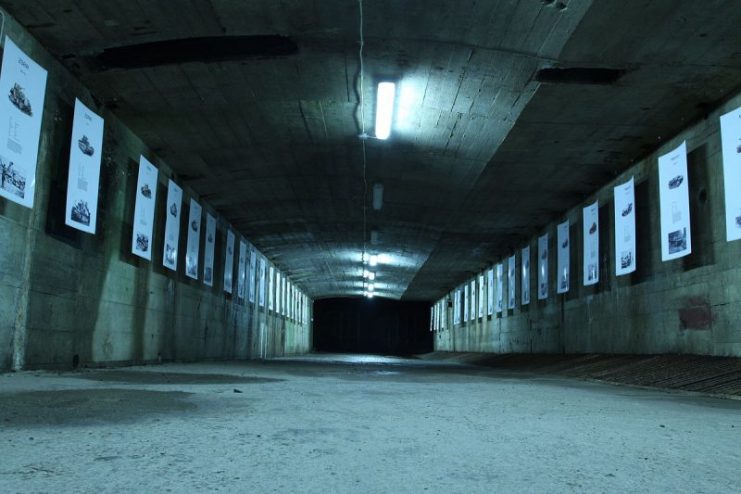 The purpose of this project is unknown, but Kammler's usual zeal brought a final promotion in March 1945, to Obergruppenführer und General der Waffen-SS. He was the only person promoted to this rank of General in the SS in 1945.
Kammler also received many awards for his work with the SS, culminating with the Knights Cross of the War Merit Cross with Swords, the highest Nazi award for non-combat soldiers.
By the closing stages of WWII, Kammler was one of the most senior members of the SS and a "Wanted" war criminal. This is where the story becomes very strange indeed.
On April 4, 1945 a German bunker near Lubeck was occupied by British troops. According to the War Diary of General Montgomery's headquarters unit, several vehicles were found there which belonged to Kammler's entourage. It was also reported that soldiers searching the bunker found a decomposing body, which carried Kammler's identification, inside a water tank.
However, we know this can't have been his body, because records show that Kammler met with Albert Speer on April 13, and he was in Prague until early May.
Allied interviews with German prisoners eventually provided several alternative versions of the fate of Hans Kammler. One story told how Kammler committed suicide–or was shot by his adjutant, or killed in combat–in a bunker in Prague in early May 1945 during an attack by Czech partisans.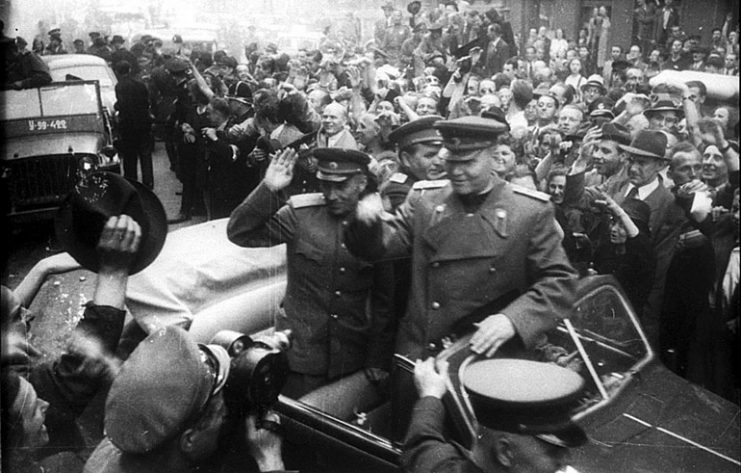 Another version had Kammler in a German convoy which left Prague on May 9. He was said to have committed suicide either by taking poison or shooting himself enroute to Pisek in southern Czechoslovakia. All versions included the information that Kammler's body was buried in an unmarked grave and in an unknown location.
However, yet another version had Kammler being captured by US troops on May 9 near Oberammergau, but managing to escape.
Now, you might imagine that the Allies, hearing these unconfirmed and conflicting stories of the alleged fate of one of the most wanted Nazi war criminals, might have been inclined to dig a little deeper. Strangely, they seemed willing to accept the claim that Kammler was dead and, after a fairly perfunctory investigation, he disappeared from lists of wanted ex-Nazis.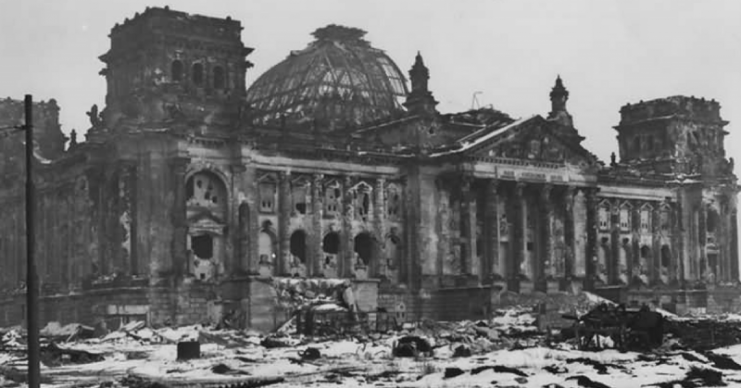 In September 1949, following an application by Kammler's widow, Jutta, the District Court of Berlin-Charlottenburg officially announced that the fact of his death on 9 May 1945 was legally accepted. It's worth noting that witnesses have also said that he died on May 10 and at least one was vehement that his death took place on May 7.
During the first Nuremberg Trial in 1945/1946 there was virtually no mention of Hans Kammler despite his seniority in the SS and his involvement in multiple war crimes. In 35,000 pages of evidence and testimony, his name appears just twenty-six times, mostly as references to his role in several Nazi construction projects.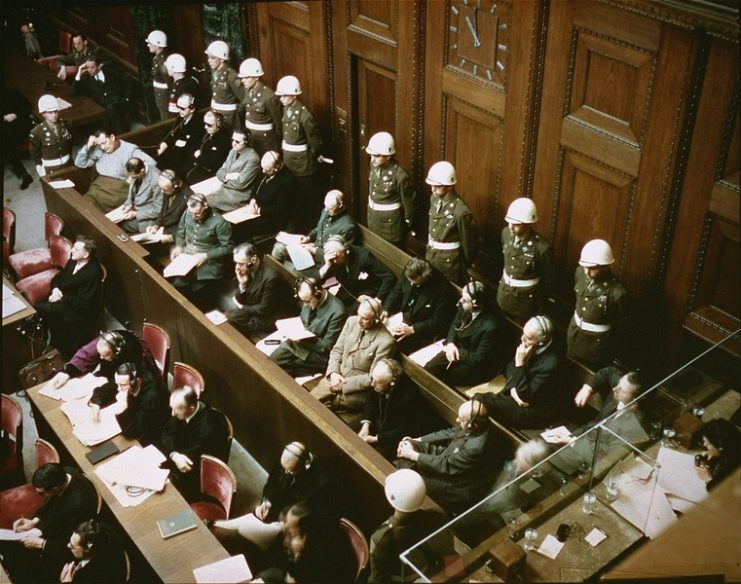 The only direct reference to Kammler in a war crime trial occurred in 1958, when two former SS soldiers used as a defense the fact that Kammler had directly ordered them to shoot Soviet and Polish slave workers.
Kammler seems to have virtually disappeared from the historical record following the end of WWII, despite the fact that his body was never located and that accounts of his death differ. That has led some people to suspect that Kammler either managed to escape from Germany using an assumed identity or that he was spirited away by the Allies.
The latter idea isn't quite as unlikely as it sounds – following WWII, a number of prominent German engineers and scientists were relocated to America under Operation Paperclip. In many cases, their wartime records were sanitized to prevent media scrutiny. Dr. Wernher Von Braun, for example, became important in the US space program, but the fact that he had been a Sturmbannführer (Major) in the SS was suppressed for many years.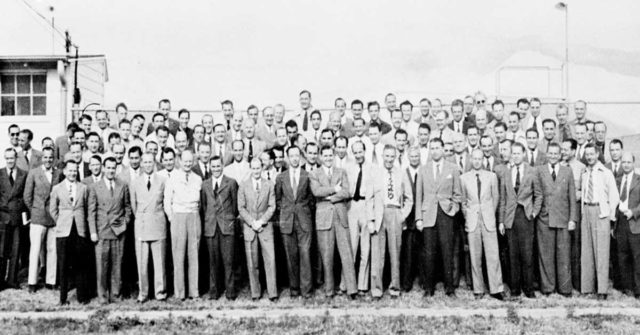 As an aside, towards the end of the war, Hitler was considering ordering the execution of German scientists with important knowledge to prevent them from falling into the hands of the Allies. Dr. Von Braun was at that time in confinement in Garmisch in southern Germany and probably very nervous about his future.
However, according to some accounts, he was rescued and enabled to surrender to advancing US troops on May 2. His rescuer? Hans Kammler!
Some people have wondered whether Hans Kammler could also have been part of Operation Paperclip and, perhaps because of his record of war crimes, given a completely new identity in America. However, this idea doesn't really stand up to scrutiny.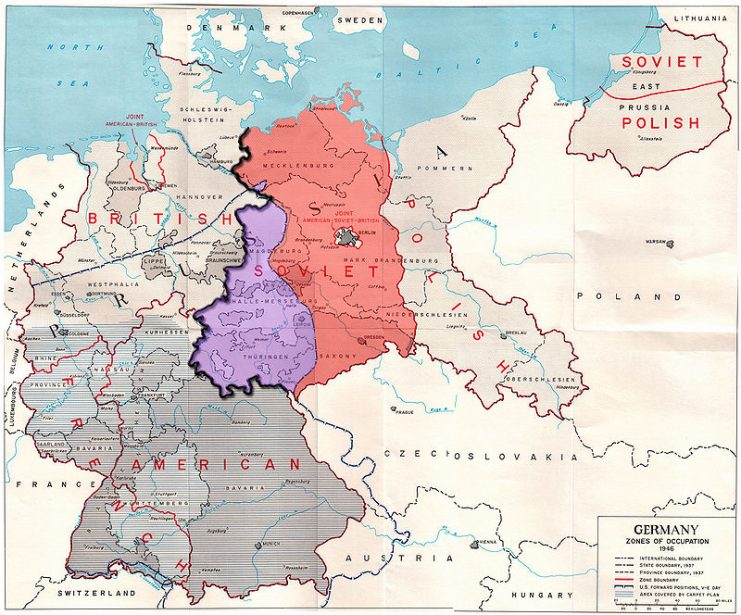 The German scientists and engineers spirited to America and taken to the Soviet Union after the war all had specialist technical knowledge that was of value to their captors. Kammler had no such knowledge. He was an administrator, an organizer and a civil engineer, not a scientist, so it is very difficult to see how he could have had information that he might have traded for a new identity.
An ex-OSS agent, Donald W. Richardson, allegedly told his sons shortly before his death in 1997 that Kammler had been held in America until he committed suicide in 1947, though no one has been able to find any evidence to support this.
A female former member of the SS–Helferinnenkorps later claimed that she spoke with Kammler on May 7, 1945, and that he told her the Americans had made him an offer, but that he did not intend to accept it.
It certainly isn't impossible that Kammler was held in America after the war, but there is an odd postscript to this story which suggests a different solution to his disappearance.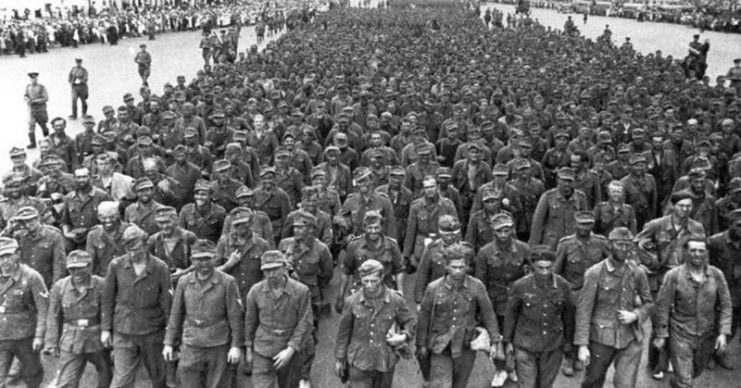 One of Kammler's SS drivers, Oberscharführer Friedrich Baum, was wounded in Prague on May 6. Accounts by others who were present confirm that he was shot in the left knee and taken to the hospital in Prague, where he was said to have later been killed when it was overrun by Czech partisans.
However, researchers discovered that, on May 23, 1945 a German Army Oberfeldwebel (sergeant), Friedrich Baum from the Berlin Motor Pool, was admitted to a military hospital in the town of Gmunden in Lower Austria. Hospital records indicate that Baum had been wounded in the knee in Prague on May 4. The injury became infected, and Baum died in the hospital on May 29. He was buried in grave No. 112 at the nearby military cemetery.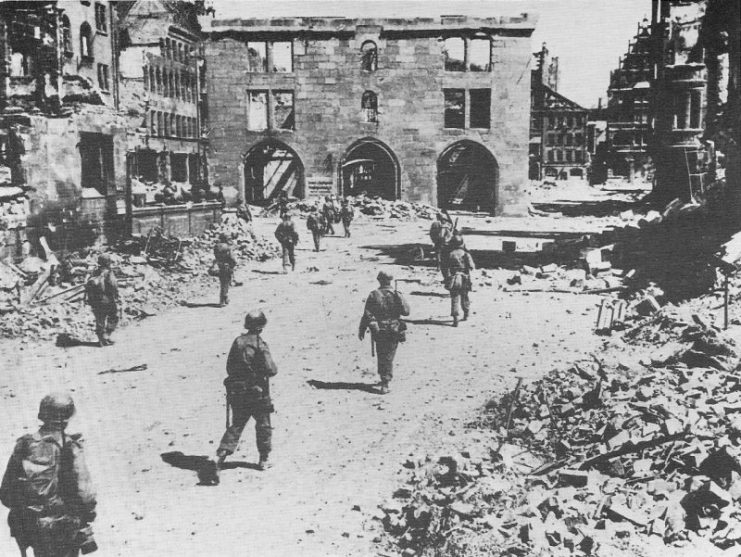 The problem is that extensive searches of German Army records show that there was no such person as Oberfeldwebel Friedrich Baum in the Berlin Motor Pool.
Initially, it was suspected that this might have been Kammler's SS driver, using fake Army ID to avoid arrest as a member of the SS. However, it is clearly stated in hospital records that Oberfeldwebel Baum's injury was to his right knee, whereas witnesses were certain that SS Oberscharführer Baum was shot in the left knee.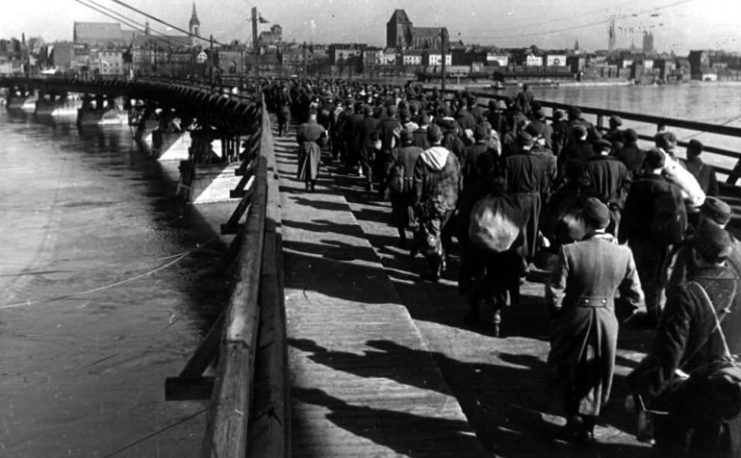 Things got even stranger in 1967 when the German War Graves Commission decided to consolidate all the smaller military cemeteries in the Gmunden area into a single site. When Oberfeldwebel Baum's grave was opened, it was found to be empty, though no one was able to explain why.
When the cemetery was re-dedicated in 1987, a new marker was placed which read: "I.M. FELDW. FRIEDRICH BAUM, 06.21.1906 – 29.5.1945." The I.M. stands for "In Memoriam," and is generally used on memorials where the body is not actually present.
Read another story from us: SS Officer who Tried to Stop the Holocaust
Were accounts of Kammler's death in early May 1945 faked? Did Hans Kammler escape from Prague using the ID of Oberfeldwebel Friedrich Baum? Was the record of his death in hospital on May 29 also faked? Why did the Allies seem willing to accept conflicting and contradictory stories as firm evidence of his death? Was he part of Operation Paperclip?
We cannot be certain of the answers to any of these questions. There were reported sightings of Kammler in Argentina after the war, but none were confirmed. All we can be certain of is that this brutal and ruthless SS general vanished completely as the war in Europe was coming to an end.