It's commonly assumed that the crisis was avoided because U.S. President, John F. Kennedy, and Soviet leader, Nikita Khrushchev, used all their diplomatic powers to avert nuclear war. That's what is written in the history books.
But the reality is more opaque and complex. In truth, the war was deflected because one Russian naval officer had not only a conscience but also a family back in Moscow he longed to see.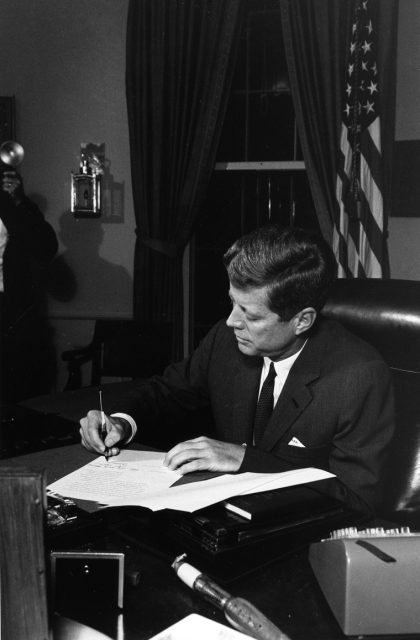 Deputy Commander Vasili Arkhipov was a veteran leader in the Soviet Navy. He was aboard a nuclear submarine, the K-19, in July, 1961, when its cooling system malfunctioned. Men had to contain its leak to avoid a major nuclear accident, but eight of them died from radiation poisoning.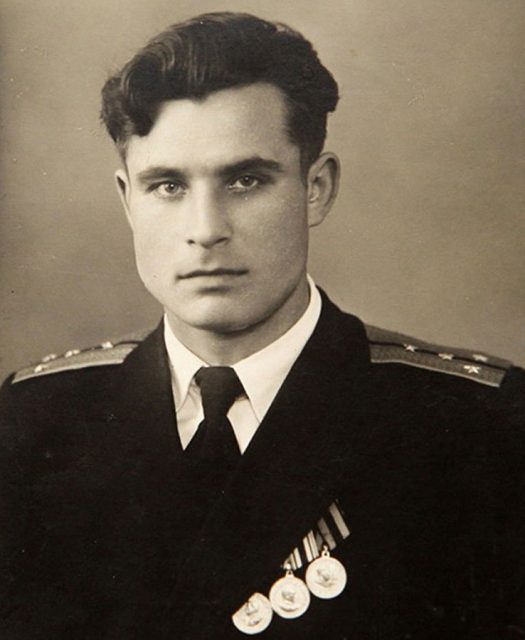 Arkhipov was given a medal by his country in recognition of his bravery and calm in the situation, but it was a sight he could never forget. Such a horrible event was etched onto Arkhipov's memory. It would serve him well – and save the lives of many people – in the coming months.
When his government decided to build a nuclear base in Cuba in 1962, Arkhipov understood the move's potential consequences. It could be a disaster for his countrymen and for the Americans, who did not want the base built. In October, President Kennedy became furious at what he felt was a blatant provocation by the Soviets. On October 15, the Cuban Missile Crisis began.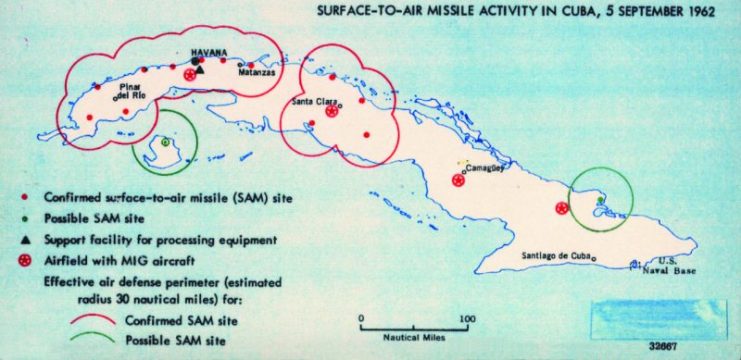 The Soviet government sent four Foxtrot submarines to Cuba. Each had a captain and a political officer, but the man ultimately in charge was Arkhipov. All the submarines were diesel powered, best suited to the temperatures in Arctic waters. They made it to the Caribbean, on October 14, when tropical storm Ella was churning the sea. It wasn't long before the air conditioning system failed and the climate in the subs began to climb to suffocating levels.
On October 15, Soviet officials ordered them to head for the Sargasso Sea, but it was too late. Kennedy had ordered Cuba quarantined, and gone to DEFCON 3 – a historic step in America's preparation for war.
Meanwhile, Arkhipov and his crews were receiving no word from Moscow. They began to wonder whether what they were hearing on American broadcasts could be true. They heard the news of planes and warships arriving in the area, of a U.S. invasion of Cuba in the offing, and that America was at DEFCON 2, the last stage in preparation for nuclear war.
The fleet of subs tried to avoid detection by the Americans, but on October 27, the USS Cony spotted them. More arsenal arrived, everyone had a finger poised over a "launch" button, but miraculously no one fired.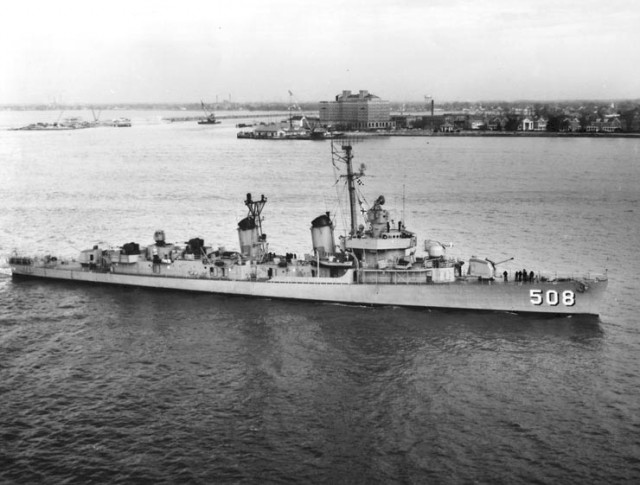 Kennedy didn't know that the subs hadn't heard from Moscow, so the U.S. ships began lambasting the subs with sonar. This is analogous to being inside an oil drum and someone hammering on it, making it impossible to think.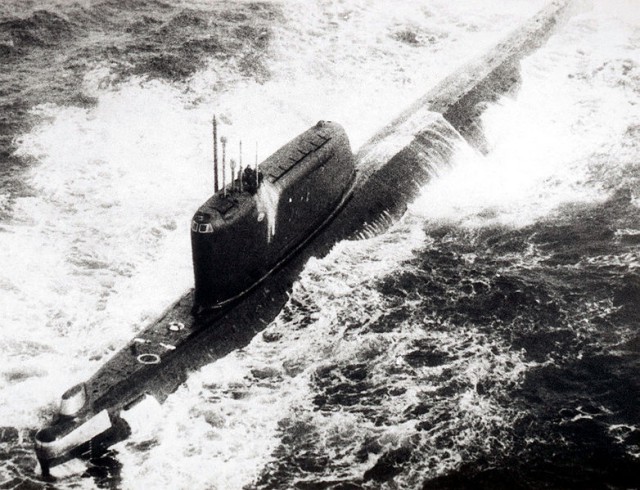 Then the Americans began heaving practice grenades in the sea. They were awaiting a flare from the Soviets, a signal asking for permission to surface, which was their protocol, but not that of the Soviets. According to Soviet Navy guidelines, they should have dropped three charges and waited for a response. It was as though the two sides were playing a game of "chicken," but in different languages and with different rules.
We now know that Kennedy didn't realize the Soviets were authorized to launch their arsenals. But would he have handled the matter differently if he had known?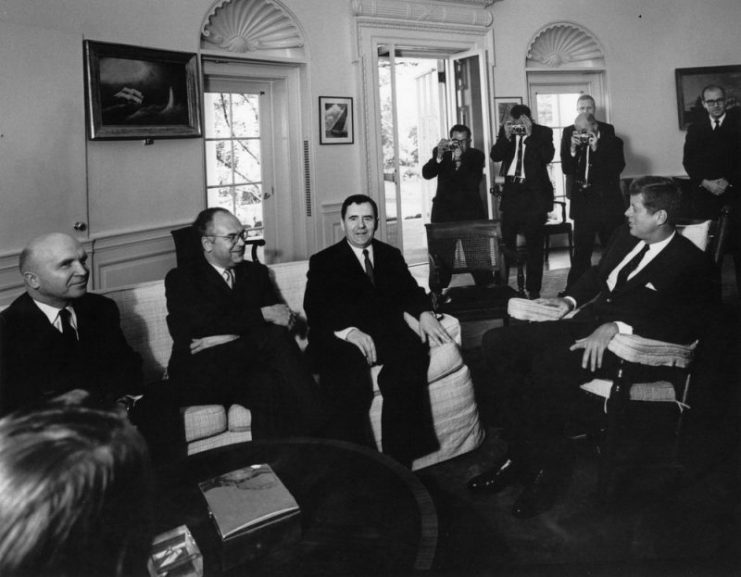 To launch missiles, the submarine captains needed permission from the fleet commander: Arkhipov. Although others believed it was time to attack America, Arkhipov refused, remembering the calamity of watching those eight men die on the K-19. He stood firm and would not agree, in spite of the enormous pressure.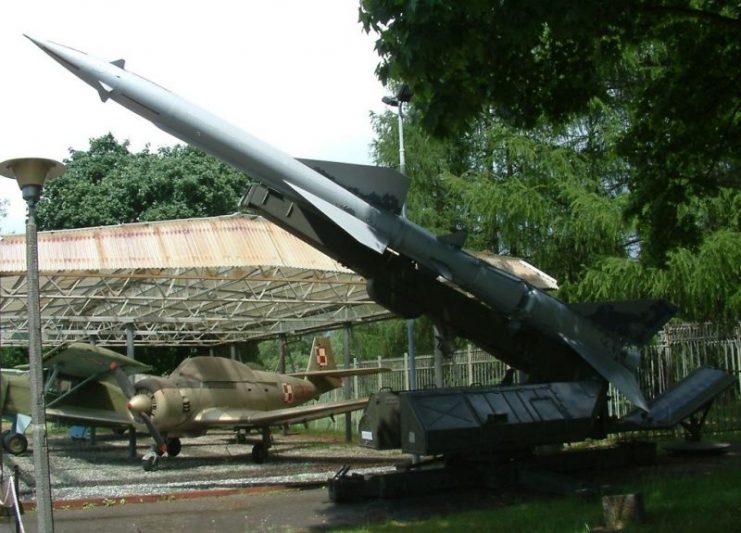 His men were in desperate need of air and supplies, so finally, they contacted American officials, who gave them permission to surface. Once the situation was diffused and the men taken care of, the submarines headed back to Moscow.
Instead of being hailed as a hero for averting a war, Arkhipov was told by his government he should have died for his country.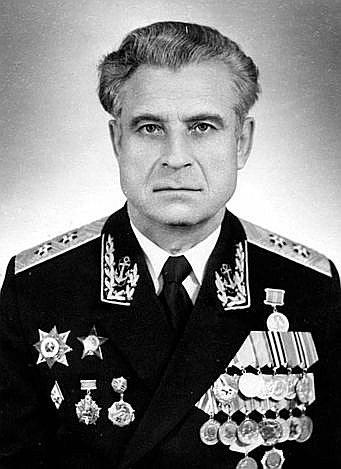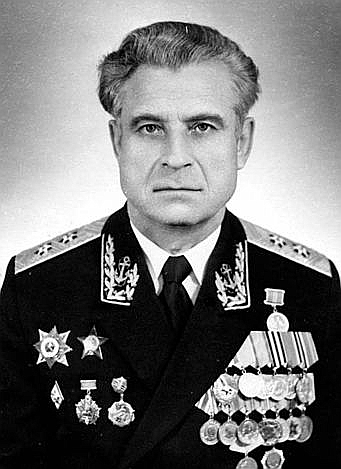 It took 55 years for Arkhipov's contribution to the peaceful solution to the crisis to be fully recognized. In 2017, he posthumously received the "Future of Life" Award, bestowed by the American Future of Life Institute. It was granted for a "heroic act that has greatly benefited mankind." His granddaughter, Elena Andriukova, accepted it on the family's behalf.
Read another story from us: Clever Soviets – How the USSR got Missiles to Cuba Without Detection
Elena told The Guardian: "he always thought that he did what he had to do, and never considered his actions as heroism. He… knew what kind of destruction can come from radiation. He did his part for the future so that everyone can live on our planet."