The M7 is a 105mm self-propelled artillery unit used by the United States in 1943-1945 in all theaters of military operations. It was established in 1942 based on the M3 medium tank as the main armament of artillery tank divisions. The M7 also known as the Priest. This artillery was designed to provide fire support to tank divisions. It proved to be an effective means of field artillery.
The layout of the M7 was identical to the M3 tank. In the stern, there was a motor compartment, in the middle part, there was a fighting compartment, in the frontal part there was a control and transmission compartment. The crew of the self-propelled gun consisted of seven people.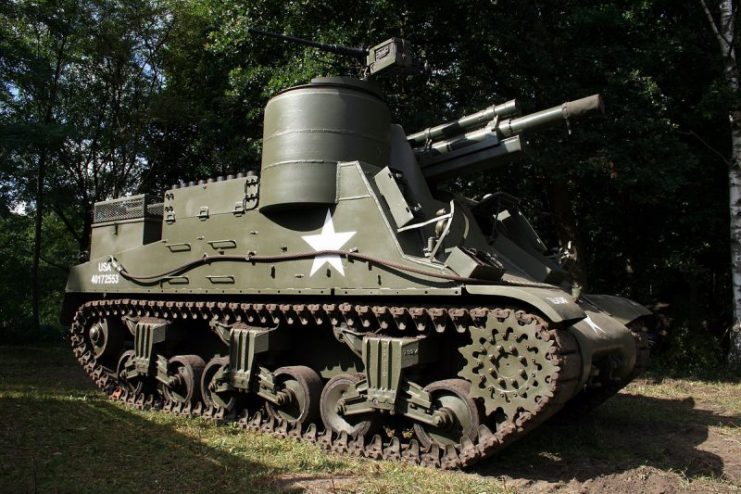 The M7 armor protection was designed to protect against small arms and shrapnel. In the first samples of M7, the lower armor consisted of a cast three-section frontal part of a cylindrical shape. Thickness – from 51 to 108 mm, angles of inclination – from zero to 56 degrees. The thickness of the vertical armored plates was 38 mm. Angles of slope – from zero to 10 degrees. In 1944, the cylindrical frontal part was replaced by a wedge-shaped piece.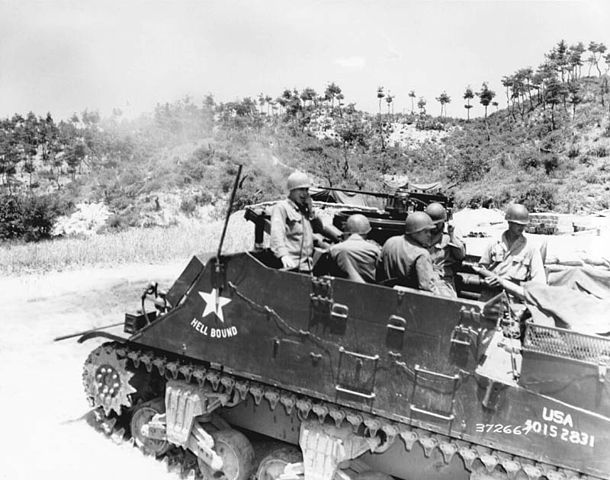 The heart of the M7 was the 9-cylinder four-stroke aircraft engine from Continental. The maximum power was 400 hp. In the engine compartment, there were four fuel tanks with a total volume of 662 liters. At a mass of 22.9 tons, the maximum speed over an even surface was 34-49 km/h. Depending on road conditions, the range was about 190 km. In the modification of the M7B1 was Ford's 8-cylinder engine.
As the main armament, the M7 used a 105mm howitzer M2A1 with a long barrel of 22.5 caliber. The gun was placed in the carriage in the frontal part of the hull in the right side. As an auxiliary weapon, the M7 used a 12.7-mm anti-aircraft machine gun M2HB.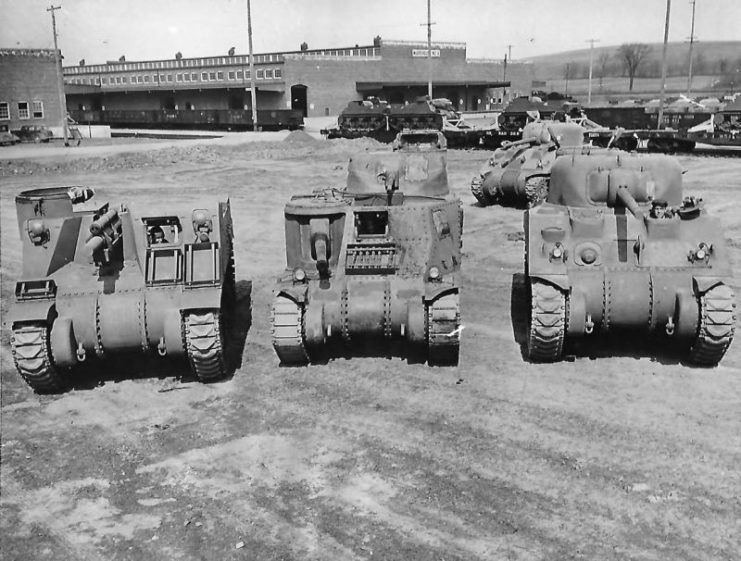 In the first M7 models, the ammunition set included 57 shells. In subsequent models, the ammunition was increased to 69 shots. The ammunition included high-explosive shells and smoke bombs as well as cumulative projectiles capable of penetrating homogeneous steel armor of 102 mm thickness. Within an hour, the gun could fire up to 100 rounds. The maximum firing range of smoke and high-explosive fragmentation projectiles was about 10 km.
From 1942 to 1943, the British acquired from the Americans 5500 M7 units. They took part in the battle of El Alamein, participated in the landing in Italy and were used for operations in Normandy. In addition, the M7 was used by American troops primarily in the West European Theater, as part of tank divisions.
In the summer of 1944, the M7 gradually began to be replaced with self-propelled artillery vehicle Sexton. Production ended in 1945.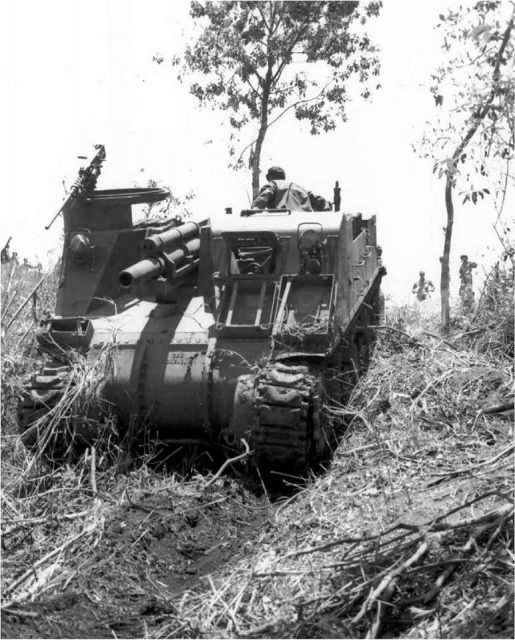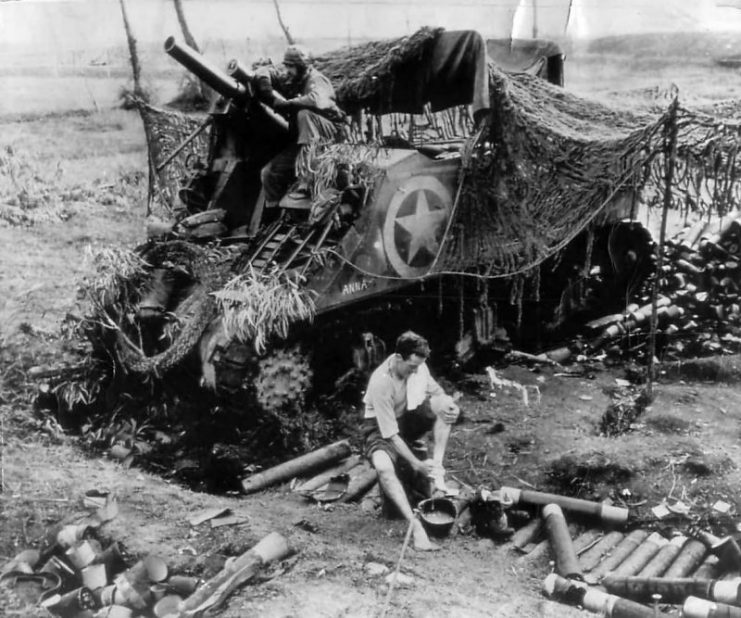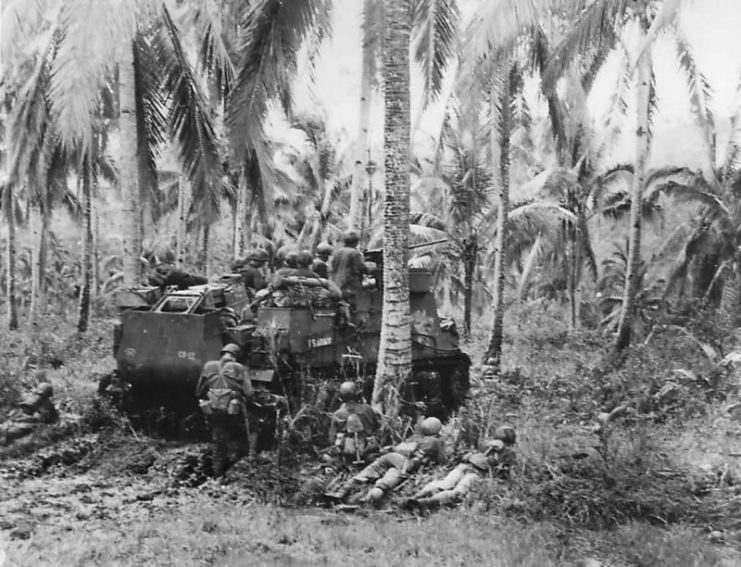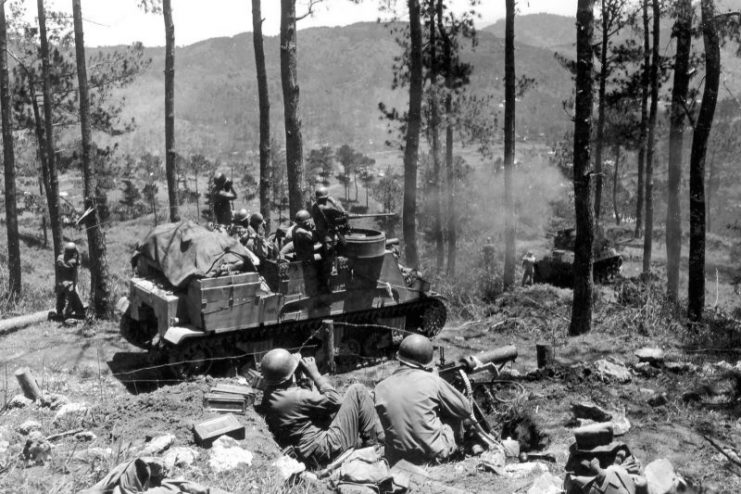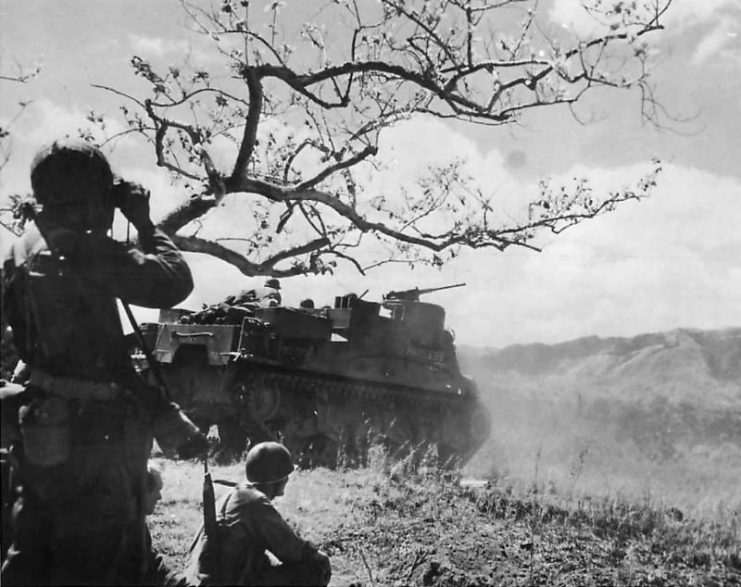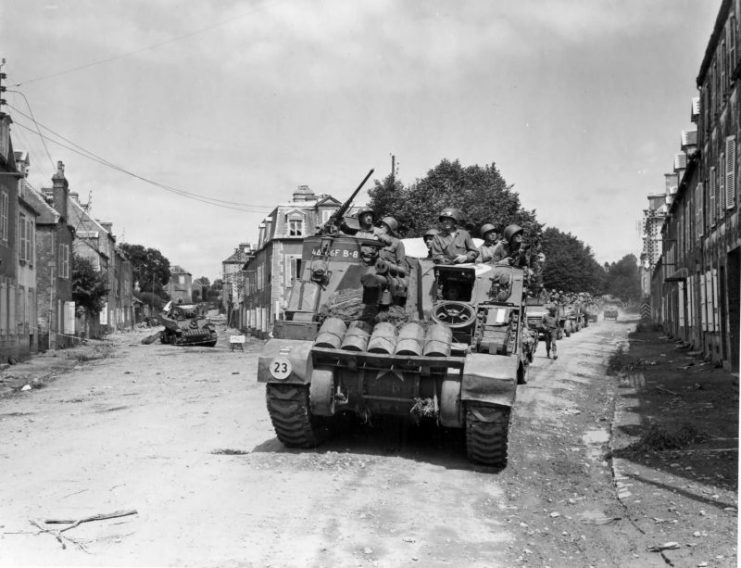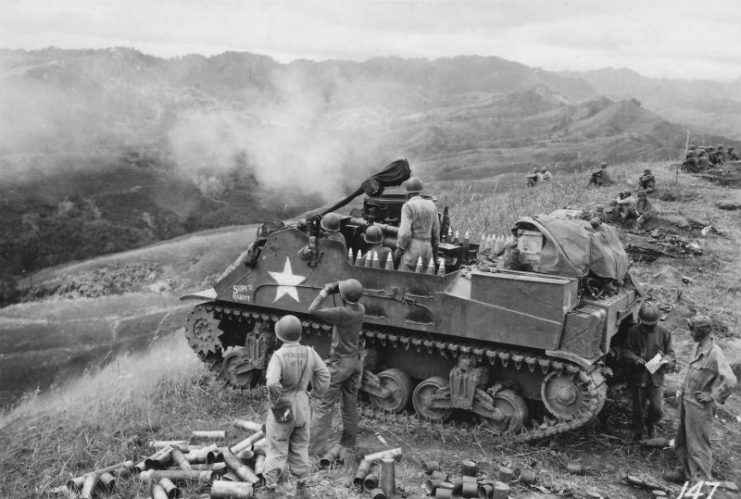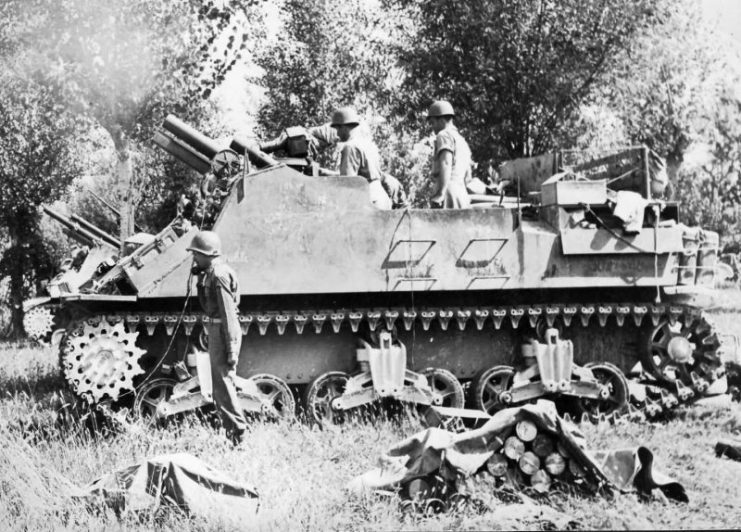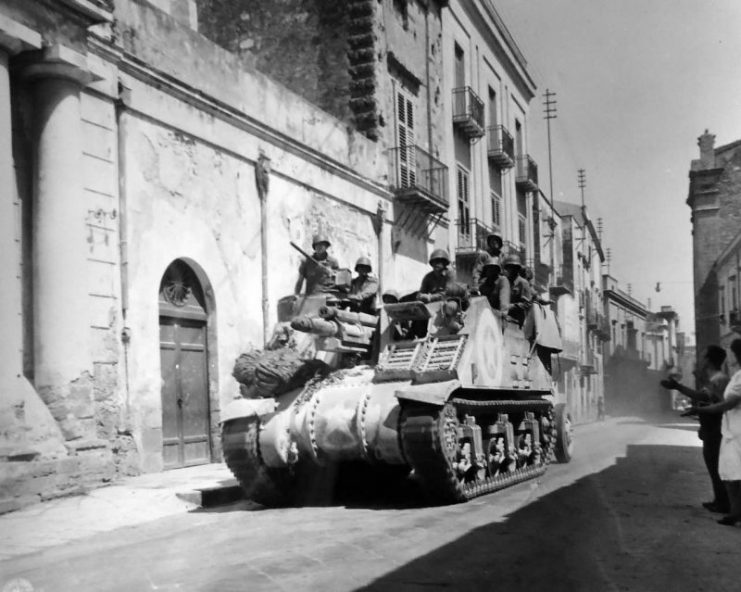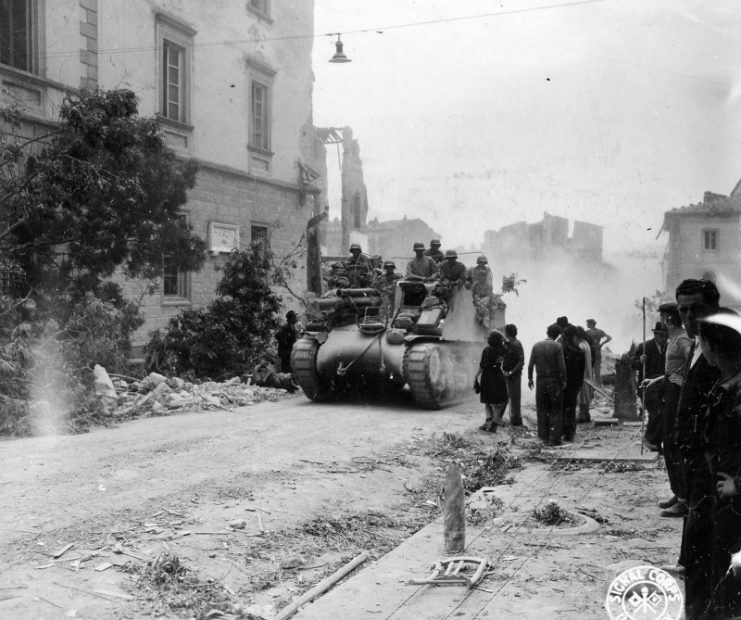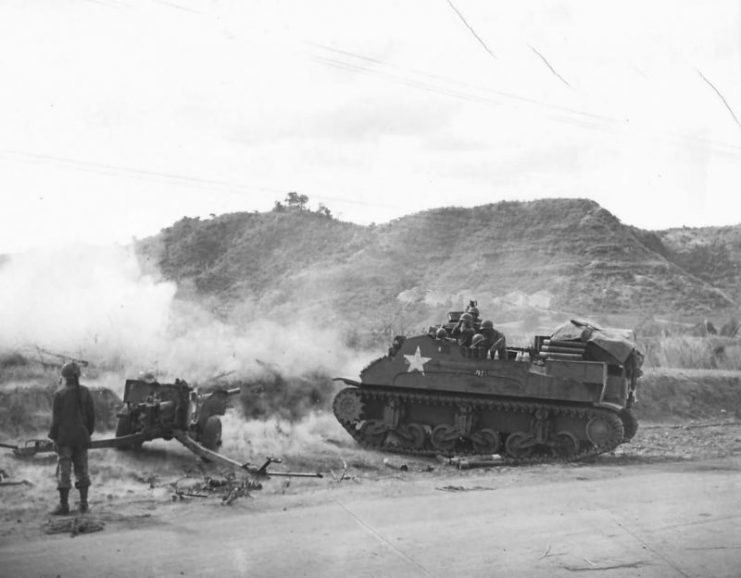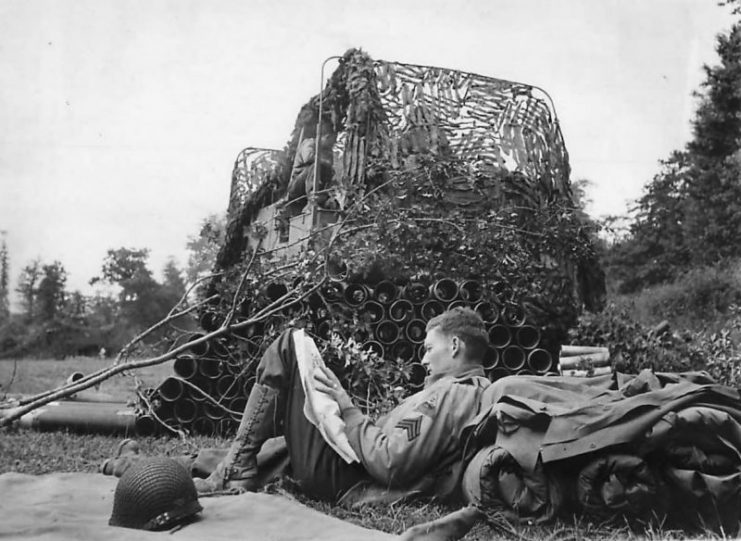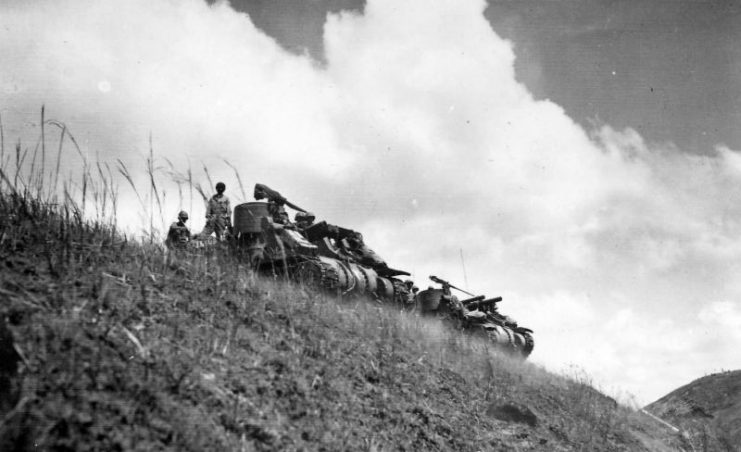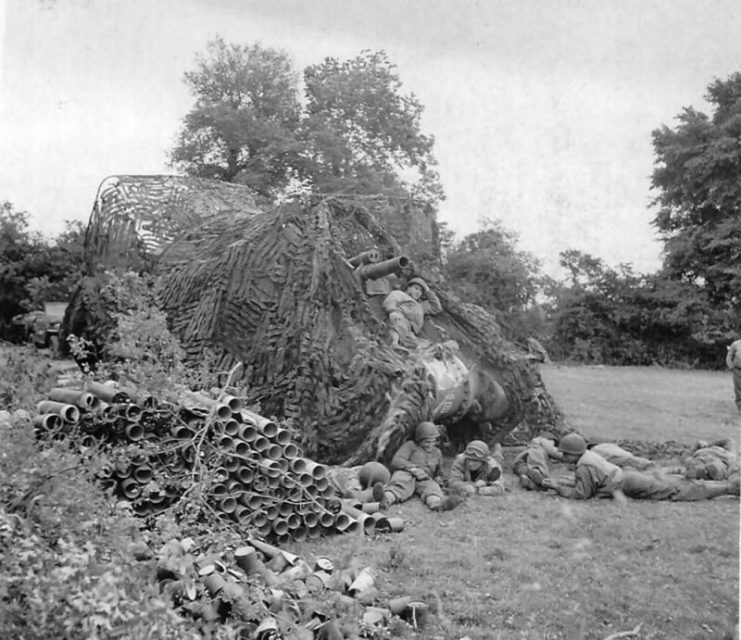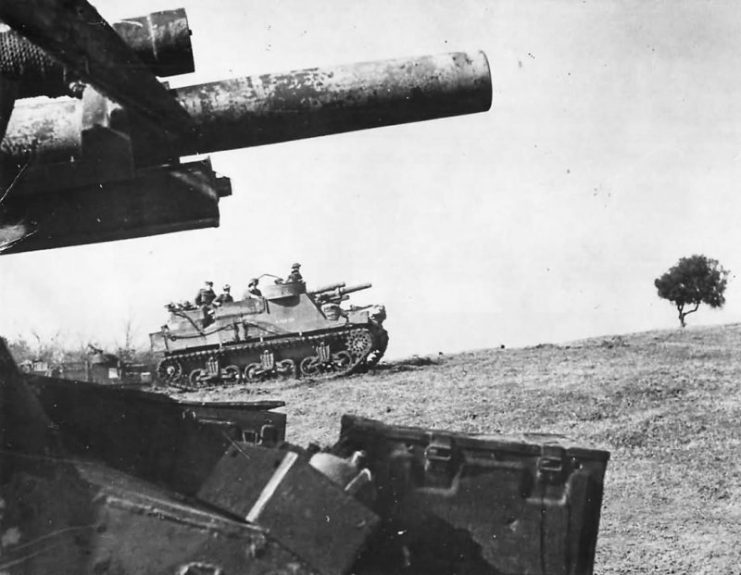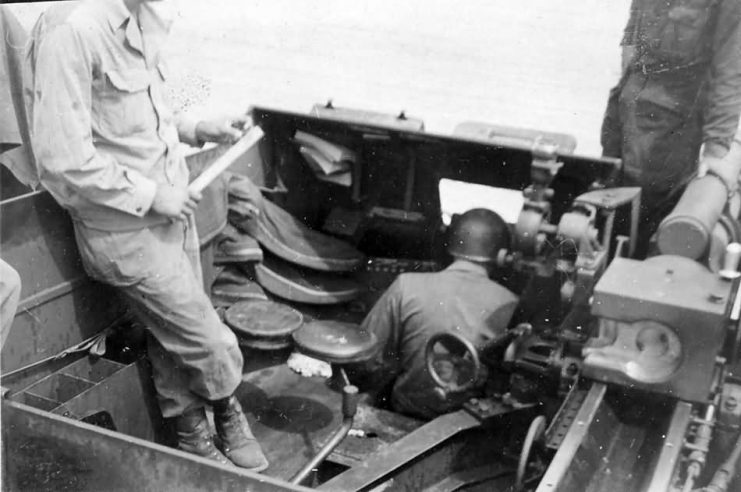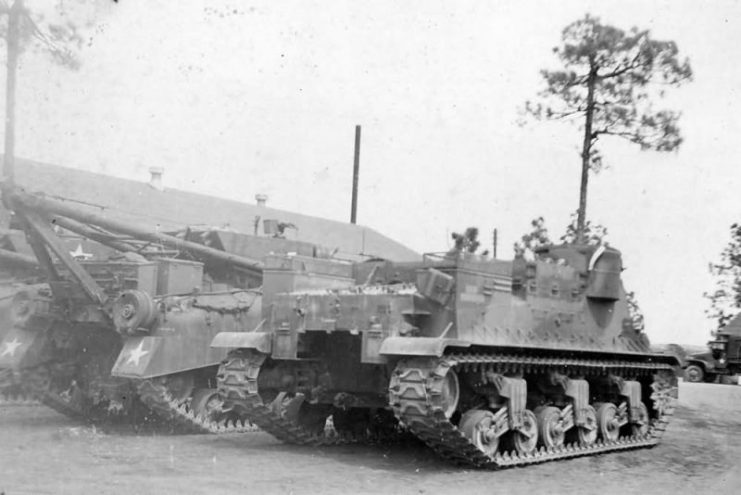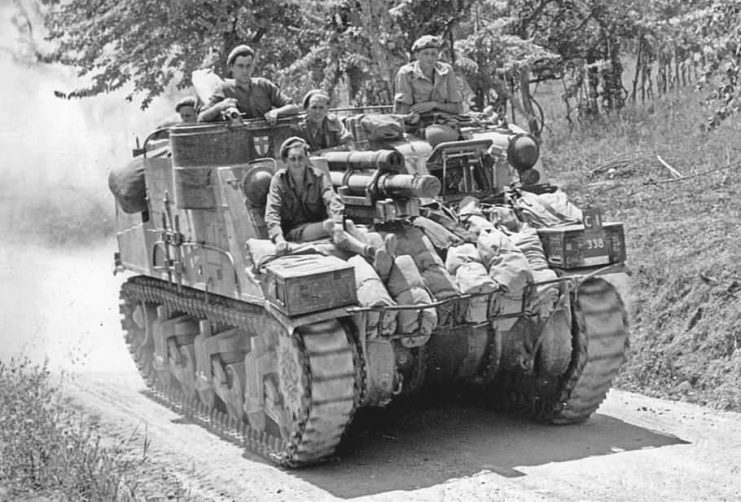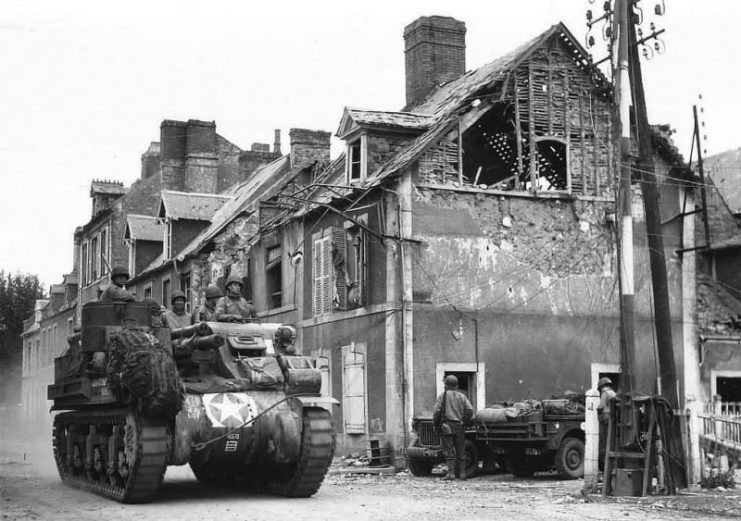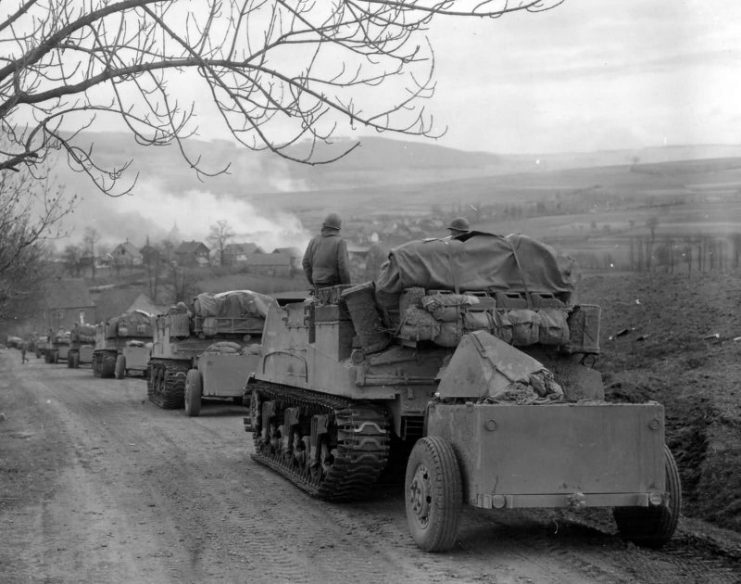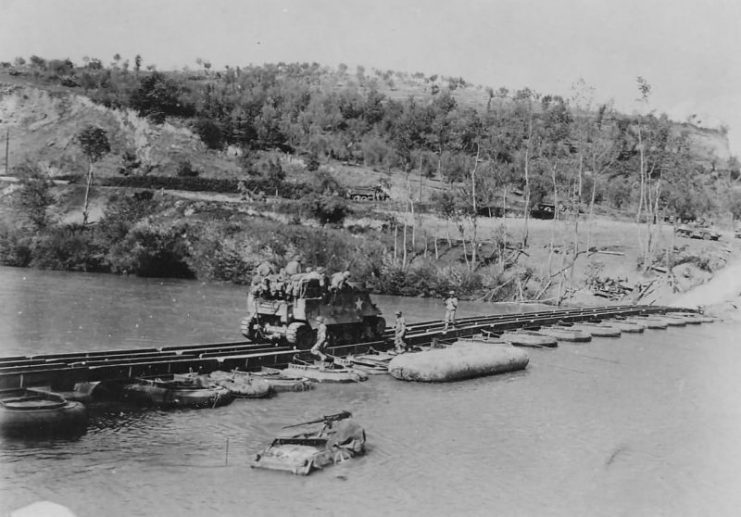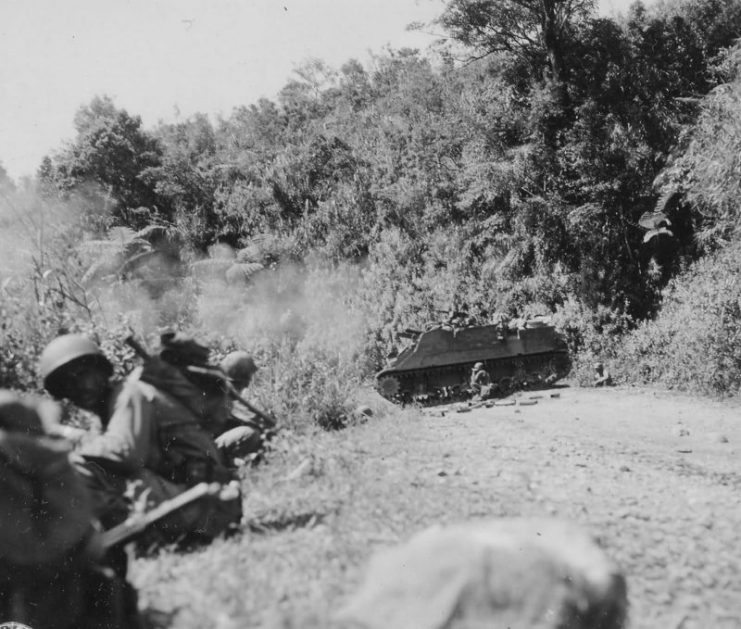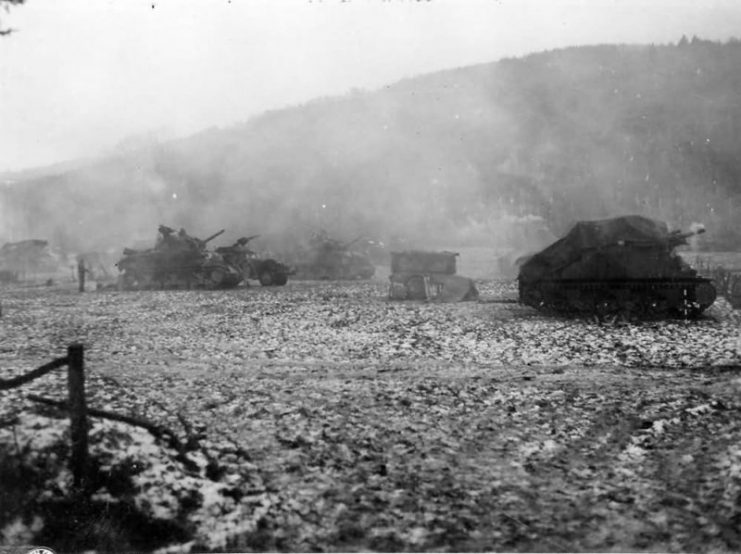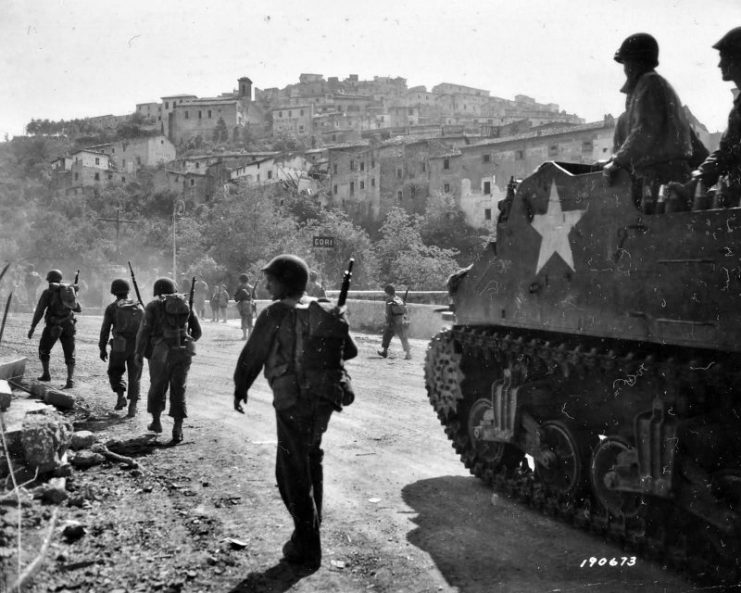 Read another story from us: King of the Battlefield: 26 Pictures of The Hummel Self-Propelled Artillery