In June 1941, the Axis powers launched an ill-fated invasion of Russia. The 3 million soldiers that swarmed the Russian border overwhelmed the Soviet defenses.
What the Axis powers were not expecting were the 800,000 Russian women who volunteered for front-line action. Among these women was Lydia Litvyak who would become the holder of the greatest number of kills by a female fighter pilot.
Litvyak was born in Moscow and became interested in flying at a young age. When she was 14, she enrolled in a club for flight enthusiasts.
By the next year, she was able to complete her first solo flight and would later graduate from Kherson military flying school. In the late 1930s, she became a flight instructor at the Kalinin Airclub and had trained 45 pilots when Germany invaded.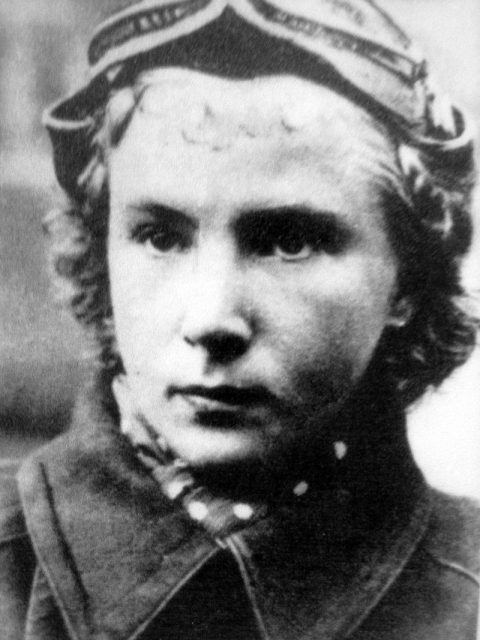 After the Axis attack, Litvyak attempted to join a military aviation unit. She was unsuccessful due to a lack of experience.
To overcome this problem, she forged her records and added 100 hours of flight time. This enabled her to join the 586th Fighter Regiment of the Air Defense Force.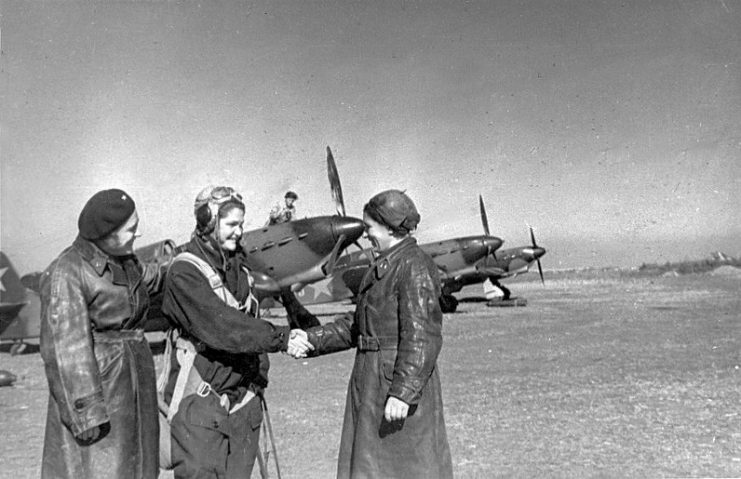 The Regiment was established by Marina Raskova, one of the most famous people in the Soviet Union. She was a 29-year-old navigator who completed long-distance and daring flights of her own. She was to train Litvyak on the Yakovlev Yak-1 aircraft.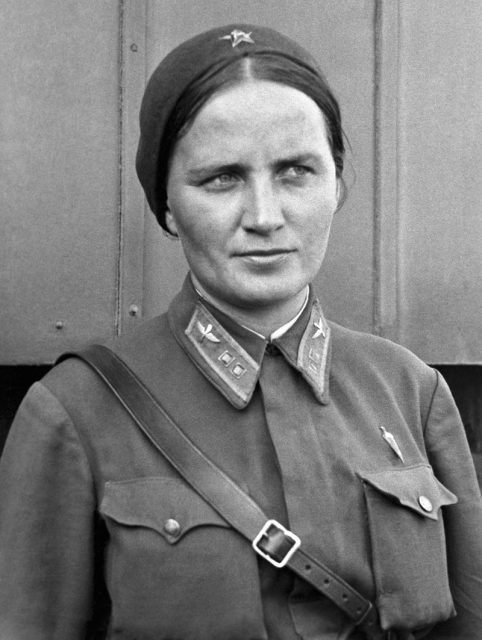 In the summer of 1942, Litvyak would fly defensive missions over Saratov. The success of these missions led to Litvyak and other women from the regiment being transferred. The transfer was to the 437 IAP, a men's regiment that was fighting over Stalingrad.
On September 13, 1942, she would down her first two enemy planes. Her first kill was a JU 88 which burst into flames and fell from the sky. Her second was a Bf 109 G-2 which was piloted by Erwin Maier of the Jagdgeschwader 53.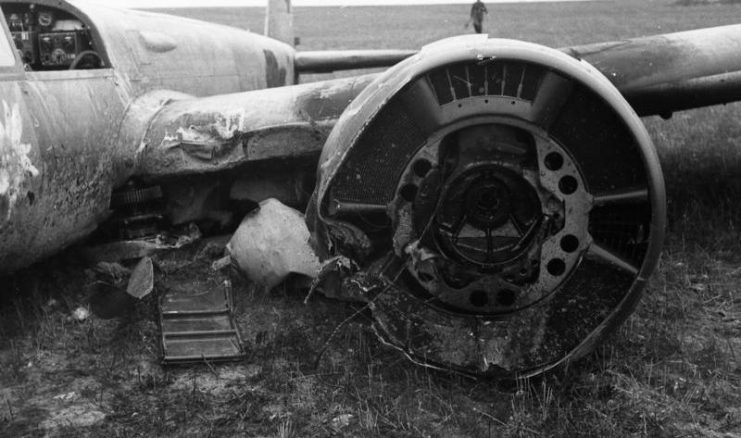 During her time with the 437, Litvyak would achieve considerable success and infamy with the German forces. She would become known as the White Rose of Stalingrad. The name is believed to come from a misidentification of the white lily on the fuselage of her fighter.
Litvyak's time with the 437 was short as they were not equipped with Yak-1s and lacked the facilities to service them. She was reassigned, along with four other female fighters, to the 9th Guards Fighter Regiment.
The unit would become famous throughout the war and, she would remain there from October 1942 to January 1943.
In January 1943, the regiment was equipped with Bell P-39 Airacobras and Litvyak was moved to the 296 IAP. In February 1943, she was awarded the Order of the Red Star and made a junior lieutenant. She was also elected as part of an elite air tactic called "free hunters."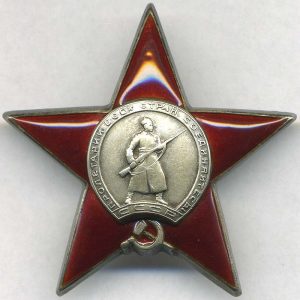 In March 1943, she was wounded for the first time. She had been flying as part of a group of 6 Yak fighters when a dozen JU 88s attacked. She shot down one bomber along with a Messerschmitt before being hit by an escorting Bf 109.
Litvyak returned to the airfield where her landing left her with a serious leg injury. She was offered extended leave but turned it down to return to the front lines.
During her time in the regiment, she would score 11 solo kills and three shared kills.
In May 1943, she scored against one of her most difficult targets: an artillery observation balloon manned by German officers and protected by anti-aircraft fire.
She attacked the balloon from the rear after flying over German-held territory. The hydrogen in the balloon caught fire under her attack and was destroyed.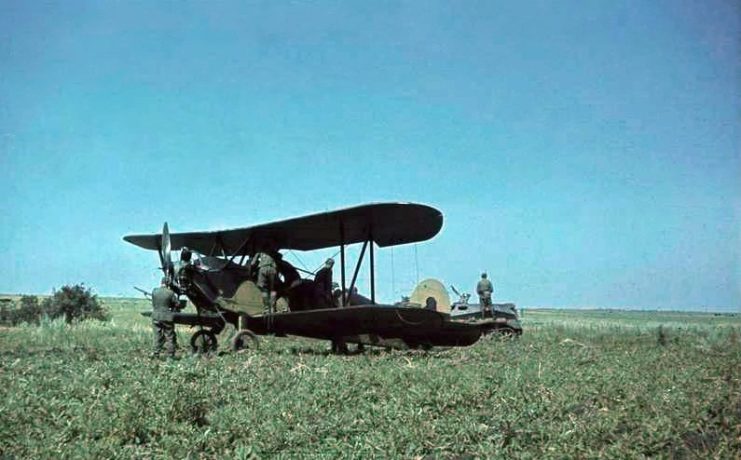 In June 1943, she was made flight commander of the 3rd Aviation Squadron of the regiment. She continued to fly missions and fought desperately against the German forces. Her fight would end on August 1, 1943.
In her fourth sortie of the day, Litvyak was escorting a flight of Ilyushin Il-2 along with Ivan Borisenko. They were returning to base when a pair of Bf 109 fighters attacked her.
Borisenko later stated that she did not see the fighters flying cover for German bombers and they dived her plane. She turned to meet them before they all disappeared behind a cloud.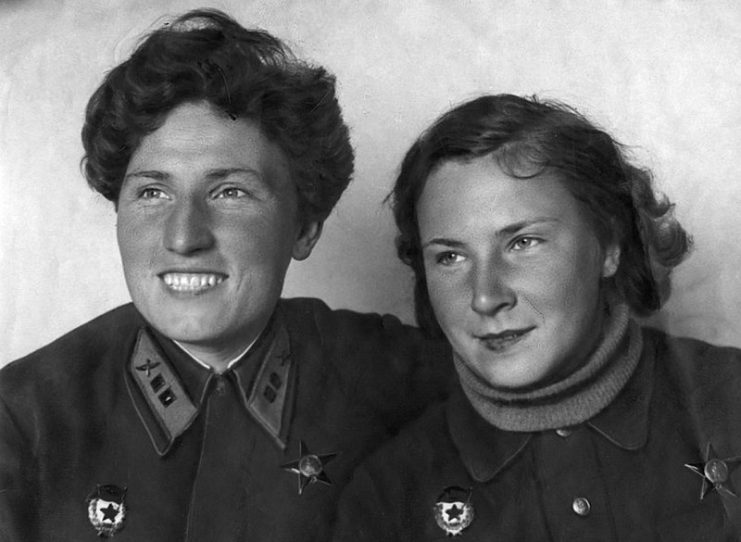 Borisenko descended to look for Litvyak or any sign of her, but there was nothing. She was 21 years old and never returned from the mission. Suspecting that she had been captured, the Soviet authorities did not award her the title of Hero of the Soviet Union.
Read another story from us: WWII Sturmovik pilot & Heroine of the Soviet Union, Sent to a Concentration Camp
Litvyak's mechanic, Senior Sergeant Inna Pasportnikova, embarked on a 36-year mission to find her downed plane. It was only in 1979 that searchers found Litvyak, who had been buried in the village of Dmitrievka.
A special commission confirmed the remains and on May 6, 1990 Litvyak was awarded the Hero of the Soviet Union by Mikhail Gorbachev.