There is an old saying: Can a leopard change its spots? Over the last 50 years, the German Leopard series of main battle tanks has seemingly managed to do just that.
The Leopard series has successfully evolved to keep pace with the ever changing demands of the modern battlefield.
It has remained relevant thanks to its inherent upgradeability and has undergone many transformations since it was first conceived back in the 1960's.
The German Leopard tank series has been a resounding success since it first entered service in 1965 in the form of the Leopard 1.
For example, the Leopard 1A3 was introduced from 1973 onward with a new computerized firing sight, commander's night sighting system, and improved armor protection.
The basic design was sufficiently versatile to be adapted for many other uses, including an armored recovery vehicle (ARV) variant, a mobile armored vehicle-launched bridge (AVLB) version, and the twin-35mm auto cannon anti-aircraft 'Gepard' platform.
Following the Leopard 1's successes, the next evolutionary step in the series came in 1979 which saw the introduction of the greater lethality of the Leopard 2 with heavier armor and a larger 120mm smoothbore gun.
Like its predecessor, the Leopard 2 has received continuous upgrades to ensure it remains an up-to-date and formidable fighting machine.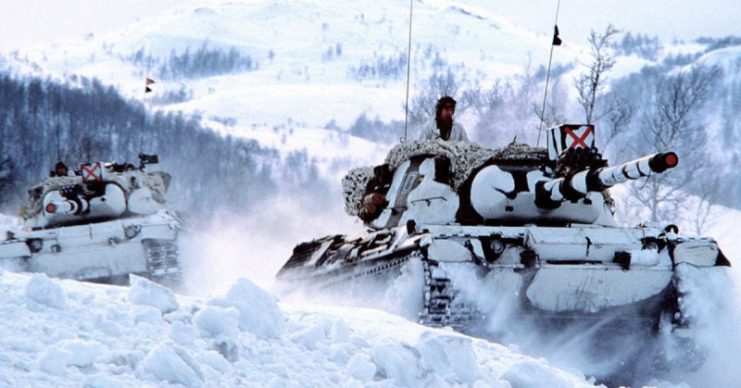 The Leopard 2A6 is one of the best operational tanks in the world today thanks to its new generation composite armor, longer barreled gun, and hunter-killer engagement capability. The Leopard 2A6 is also capable of receiving add-on reactive armored blocks.
All this in a 61-ton package that can travel at speeds of up to 42 mph. To put this in perspective, despite weighing three times that of a Second World War Panzer IV Ausf.D, it is 60% faster.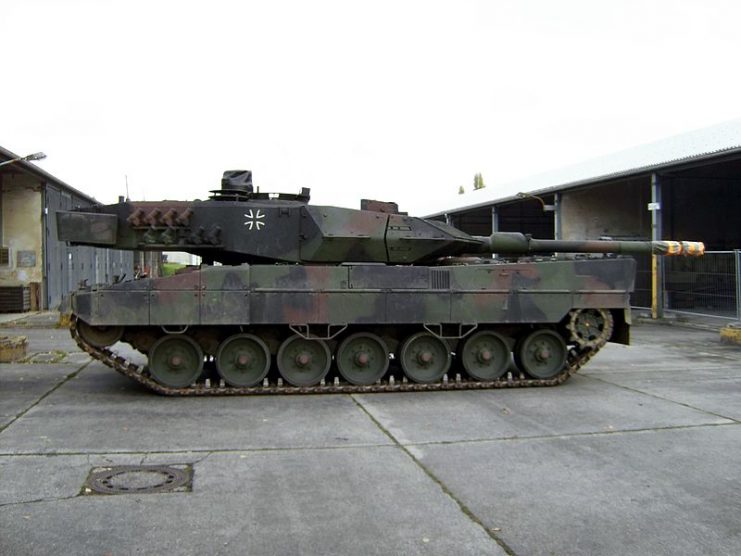 Both the Leopard 1 and 2 were widely adopted, with the Leopard 1 remaining in limited service today. The Leopard 2 is in front-line service with numerous countries and will likely remain so for decades to come.
So, does a tank that costs almost $7 million a piece and as cutting edge as the Leopard 2A6 need to worry about something so low-tech as camouflage?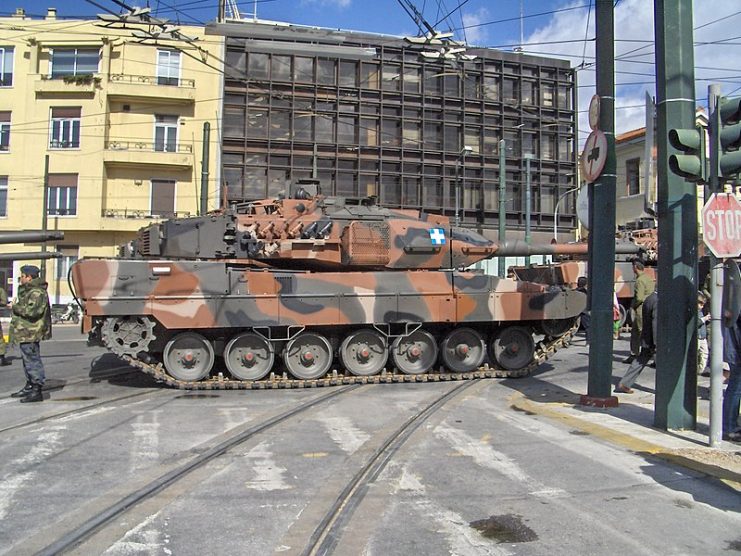 Military camouflage is both a defensive and offensive tactic that allows military assets to disguise their appearance to blend in with their surroundings. Camouflage seeks to mask the unit's location, identity, and movement to evade or defeat an enemy.
Camouflage still has an important role on the modern battlefield since the naked eye is used by most on the battlefield.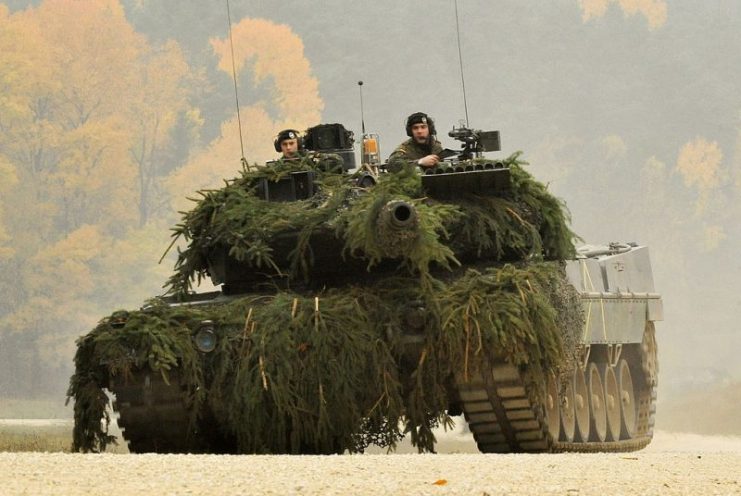 A good paint scheme that helps avoid detection or serves to temporarily confuse the enemy is invaluable. The short time that the confusion lasts allows a tank such as the Leopard 2 to fire a 120mm round with devastating effect, thanks to its effective range of over 2 miles and its high first-round hit probability.
Many modern anti-tank guided missiles continue to rely on optical guidance to the target by the operator, so any camouflage that effectively breaks up the silhouette of a tank makes it more difficult for the missile operator.
There is now an added dimension to all of this as the enemy no longer simply seeks out targets using raw eyesight.
Instead, they are increasingly looking for infrared signatures and also hunt from high above using satellites, all while scanning the airwaves for electrical transmissions.
Camouflage is not merely about a color scheme, but is also concerned with concealing the vehicle's heat signature and electrical transmissions.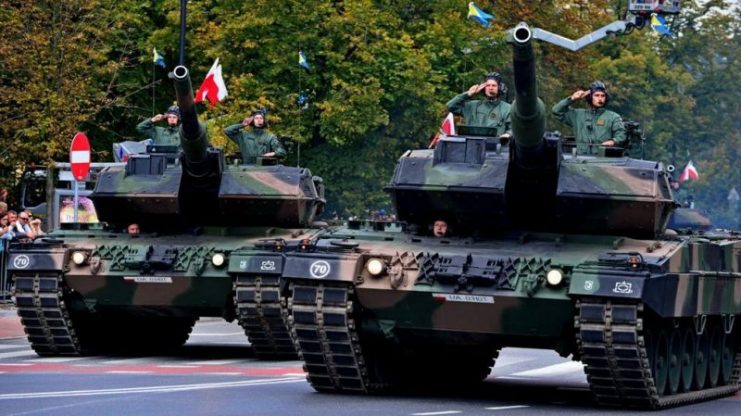 New 5th generation anti-tank missiles, such as Israel's highly effective fire-and-forget SPIKE LR-II anti-tank guided missile, use infrared sensors to lock onto targets.
Therefore in addition to the paint's visual qualities, it is also important that the paint reduces the vehicle's heat signature.
It is widely recognized that tanks will need more than just sleek designs to deflect incoming rounds and maximize their armor protection. For instance, stealth features will be required to deflect and deceive battlefield radar and defeat a whole new generation of radar-guided missiles.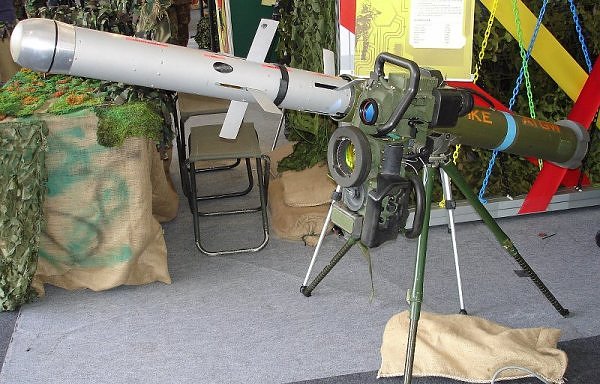 There is much speculation that the potential new Leopard 3 currently under consideration in the form of the Main Ground Combat System will have a much lower silhouette, in part thanks to an unmanned turret.
The new design may also incorporate active camouflage, a developmental technology that uses special panels to match the infrared signals behind the tank. This would effectively render the vehicle invisible to infrared detection.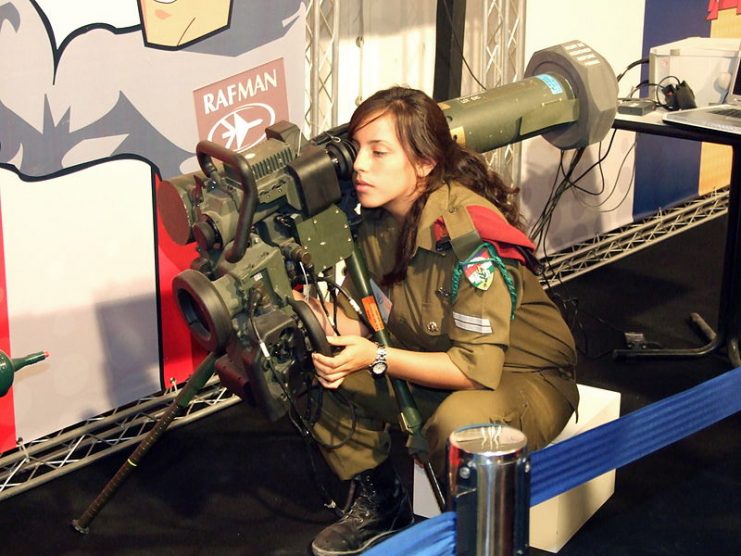 Read another story from us: The German Leopard Tank – From Concept to Conflict
Besides deceiving the naked eye, modern armored paint is also expected to protect against radioactive, biological, and chemical contamination and corrosion.
One thing is for certain; tanks will still need good paint jobs for parades as well as the battlefield. New adaptive technologies will help ensure that such vehicles will blend into the background and remain unnoticed. Much like leopards of the animal kingdom, the Leopard 2A6 and potential future Leopard 3 will sit patiently waiting and watching for the right moment to pounce.