The seas surrounding Malta never fail to surprise. Over the last few days, archaeologists from the University of Malta made an important discovery in the sea just off the Sliema coast.
A photo taken by sonar clearly shows the remains of an airplane which experts have identified as the Fairey Swordfish which belonged to the Air Arm Fleet of the British Royal Navy, which crashed and sank in the middle of the Second World War.
Archeologist Dr. Timmy Gambin told http://tvm.com.mt that his team managed to piece together the story of this plane. "We believe that this is the plane which is documented to have crashed in 1943. It took off from Ħal Far, and developed a fault in its engine during the flight and had to land in the sea just off Sliema.
The pilot and co-pilot were lucky because two British servicemen who happened to be on leave that day and were out sailing, saw the plane coming down and managed to rescue them."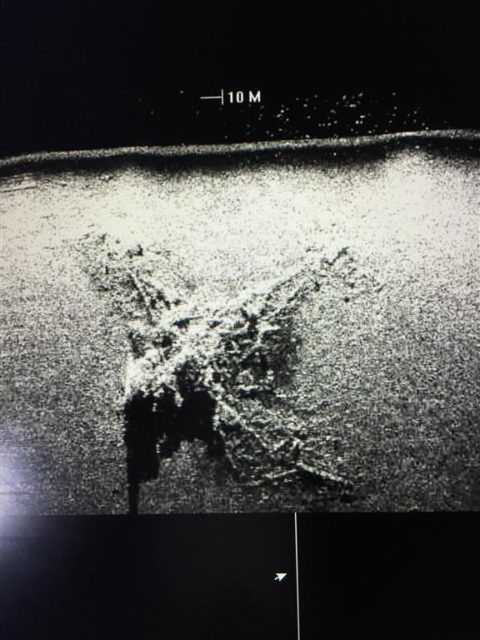 Dr Gambin said that the plane is in acceptable condition and the wings, the tail as well as the propellers are still visible, as can be seen from the three-dimensional visual which was created by special equipment.
"Our long-term plan is to include sites such as this in itineraries for divers who go diving around Malta and who are interested in historical wrecks".
The remains of this plane were discovered as part of the research being carried out by the University of Malta on maritime archeology around the Maltese Islands, in collaboration with two American universities, Harvey Mudd College and Cal Poly, San Luis Obispo, under the supervision of the Superintendence for Cultural Heritage.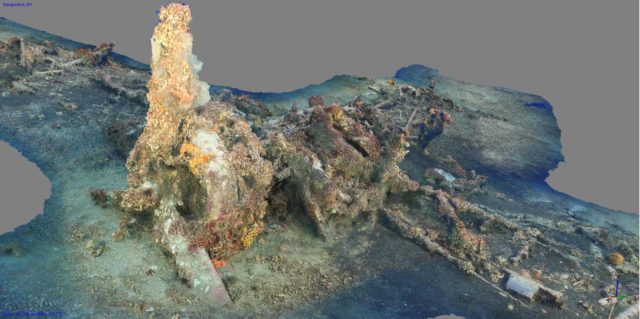 The project has been ongoing for more than 10 years and has already led to important discoveries such as the Phoenician vessel, just off Xlendi, considered to date to be one of the oldest vessels of its kind to be discovered in the Central Mediterranean.
Credits: Mario Xuereb – TVM Malta