In January 2018, C&T Auctions of Ashford, Kent, in the south-east of England, held a military auction. There were the usual buttons, medals, insignia, belt buckles and shoulder boards, swords, uniforms, helmets, and hats. What made this auction different from the usual auction of military memorabilia were the German weapons that were up for sale. If one didn't know better one would think some of the weapons were from a torture chamber of the Middle Ages.
The first item in question was a sawback bayonet blade that appears to have been originally intended to cut wood. When the serrated blade was plunged into the body, it actually grabbed internal organs which were then pulled out along with the blade.
This bayonet was so brutal even the Germans banned its use. Another weapon was a wooden club with metal studs affixed to the top that could rip the skin right off the bones. Germans used these to club enemy soldiers while they were still in the trenches.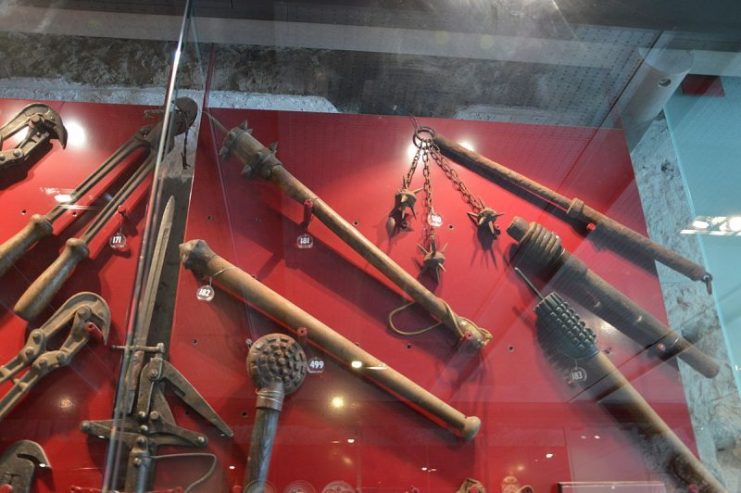 In addition, there was a steel suit of armor worn by German snipers. Called "elephant armor," it consists of a flat metal helmet with slits to see through and it covered the entire head and neck with no inside padding. Styled to look like a rock when the soldier was crouched down, it saved him when his position was exposed. No tell-tale design details or markings would give the soldier away.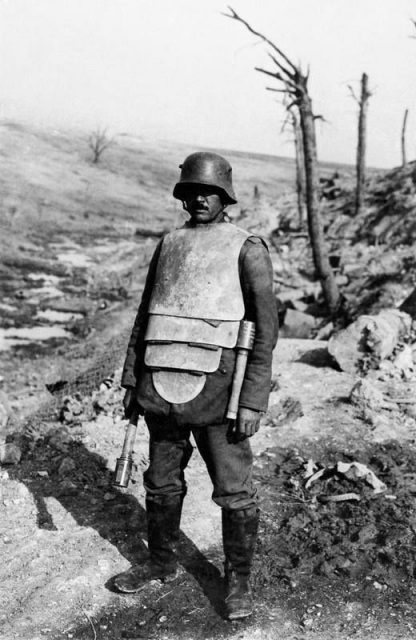 Along with the helmet was the body armor that was designed in four pieces. The breastplate hung from the shoulders overlapping three plates hanging one after another from the breastplate down to the upper thighs. It could not possibly have been in any way comfortable and would have been worn by a soldier in an essentially stationary position as movement and visual clarity would have been almost non-existent.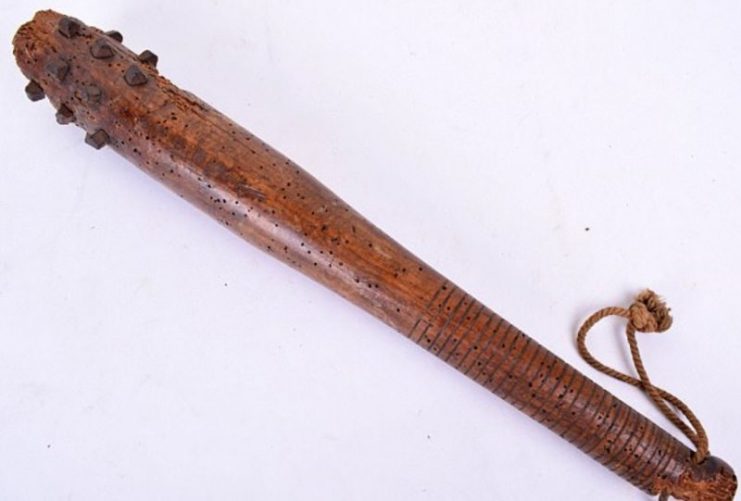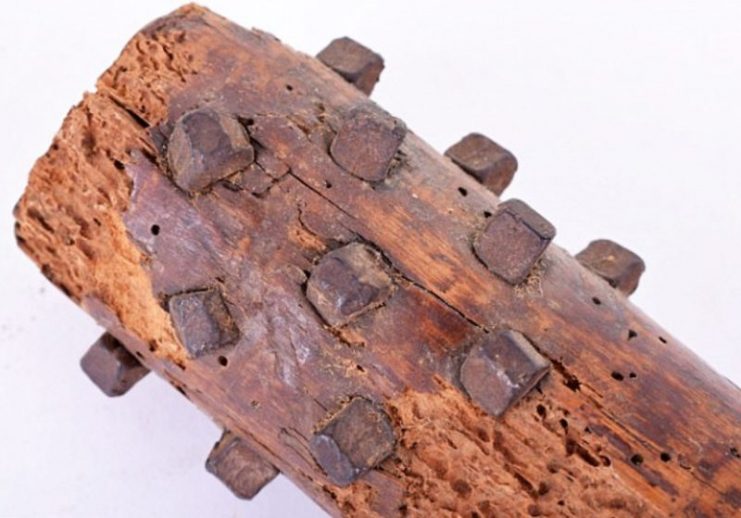 A somewhat comical device was also put on the block for auction. It was made of two mirrors separated by pieces of wood put together in an accordion shape – similar to old style baby gates.
When the soldier wanted to see above the trench line, he could raise the mirror without putting himself in danger. The Periscope, as it was called, came with all the literature that had been included when it was new, adding quite a bit to the value.
Much of the three hundred World War I artifacts that were sold during the auction were from a private collection that had been amassed over forty to fifty years.
Michael Baldwin, the collector, passed away in 2017 leaving one of the most complete collections ever offered up for sale. Most of the collection was sold at the January auction but more items will be up for sale in May. The January auction netted over three hundred thousand dollars.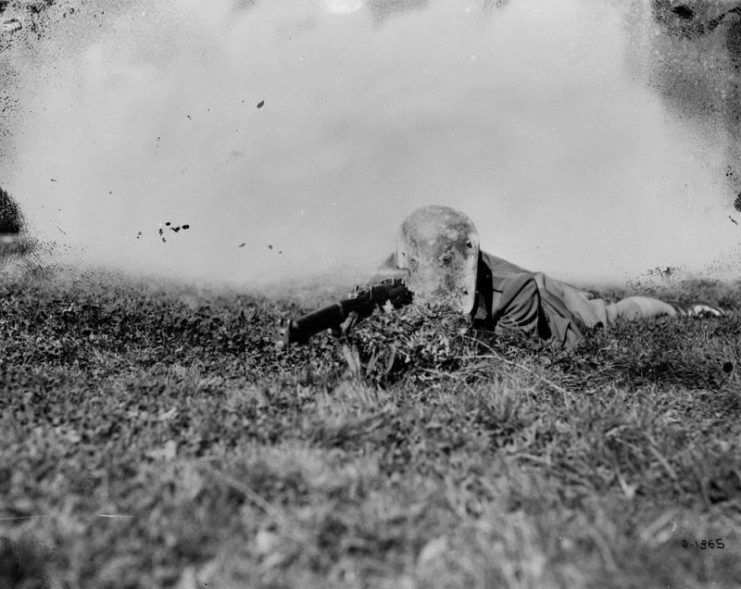 According to C&T Auctioneer Matthew Tredwin, "A lot of this stuff looks like it was used in medieval times and is completely out of context for modern warfare. Some of the body armor and masks would have been very heavy and very hard for infantry troops to have worn but were used by men in fixed positions. Some of the weapons that were in use look very barbaric.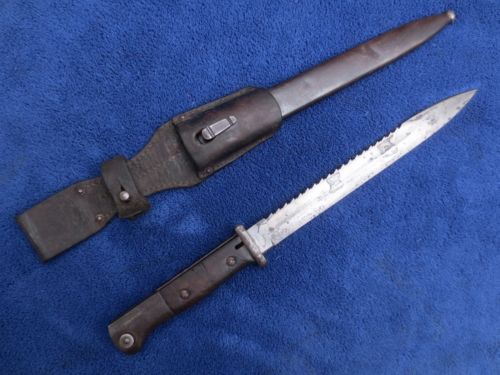 The saw back bayonet was so dangerous it was outlawed by both sides. The Germans did make them and use them but if any soldier was caught with one by the British they were shot. They are very rare to find today. Although the club with hobnails embedded into one end looks like it should have been used by a caveman it was allowed on the Western Front in hand-to-hand combat."
Hundreds of medals from regiments all over Europe were also available. War medal collecting has become quite popular, and medals from important campaigns are in great demand. Prices realized for these medals range anywhere from one thousand dollars to as much as three thousand dollars for a Victoria Cross, given for gallantry.