In recent weeks, the last parts of the historic hotel Dreijeroord have been demolished in Oosterbeek. At the same time, it became known that the actions for the preservation of this building have been nominated as the 2017 citizens' initiative by the municipality of Renkum. This creates mixed feelings for the foundation Preserve WW2 Heritage Gelderland, which has fought so hard for the preservation of this remarkable piece of World War 2 heritage.
After more than a year-long struggle for preservation, an area full of debris is all that remains of this place where fierce fighting took place in the September days of 1944 when British airborne troops fought German and Dutch SS units here during Operation Market Garden at the Battle of Arnhem.
"The second battle for the White House," British Airborne veteran Geoff Roberts called our fight for salvation, "said Wiljo Pas of the foundation Preserve WW2 Heritage Gelderland. "It does not leave you unaffected when you speak to someone and you feel his emotion with the demolition plans." Geoff fought around this hotel in 1944 and we would have liked to keep this place out of respect for him and his comrades. "
Geoff was part of the 7th Battalion of the Kings Own Scottish Borderers. This battalion lost 150 of its remaining 300 soldiers in the fighting around the Dreijeroord hotel.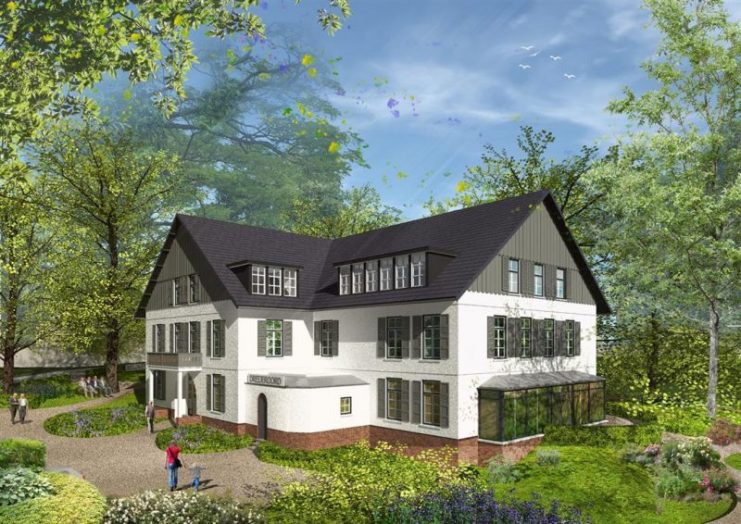 That the fight for preservation was unsuccessful affects the people that wanted to keep the building. "In September 1944, after the battle, there was more of this building left than it is now," says Sander Wolterink, secretary of the foundation. "That's a sad conclusion. Yet we are not entirely negative. We see that the property had been vacant for a long time and the new building is going to respect the history of the place."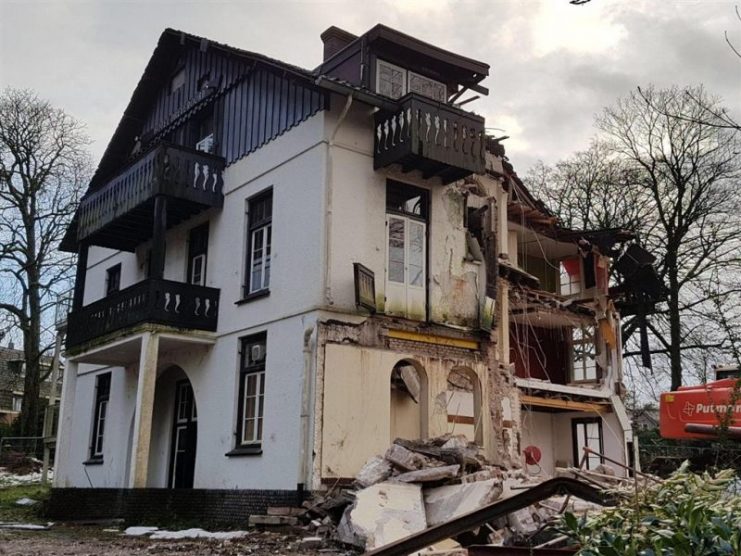 Pass says about this; "Preventing demolition was our main goal, but we can live with the plans as they are now. The new building will feel familiar to those who fought there and the people who have interested themselves for the battle of Arnhem and Oosterbeek."
He sees the nomination for citizens' initiative 2017 as an encouragement; "This is a good starting point from which we in Renkum want to talk further about the other Market Garden monuments in the municipality of Renkum. They still do not have the protected status they deserve. The municipal elections seem like a leverage to get this settled. "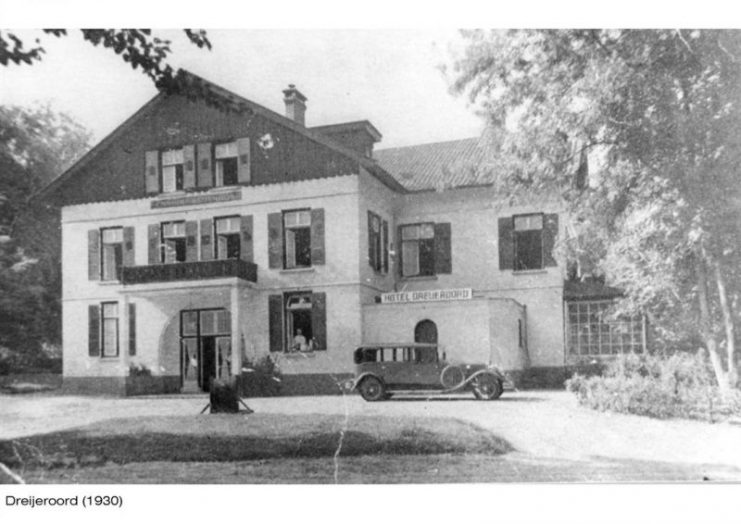 The demolition of the current Dreijeroord is near complete, the new 'White House' (name that the airborne units gave this building) is expected to be there by the end of 2018. This building will be almost identical to the building the British airborne troops found this in September 1944 when arriving in Oosterbeek.
From January 3, 2018, onwards people can vote for the Dreyeroord Project as citizens' initiative of 2017 via the following LINK