When you think about the military, the first thing that comes to mind are stories of honor, prestige, and service. Being in the military entails sacrifice for the good of your country. Anyone who joins the army would have to go through grueling drills and training and shape up to subdue resistance.
However, not all stories in the military are what they seem to be. Some accounts have tagged specific reports to be unbelievable, if not comical.
Smith the Army Menace
One such story familiar among the veterans in the United States Air Force is the case of Maynard Smith or better known as "Airman Snuffy." He was recalled as the insubordinate and most disliked member in the military with no one wanting to work alongside him. Despite that, it was the result of his first mission that oddly earned him a medal of honor, much to his peers' astonishment.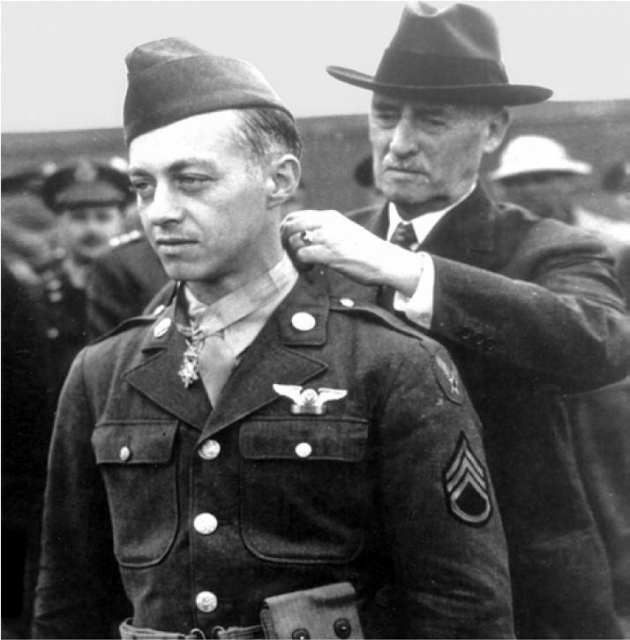 Maynard Smith was born in Caro, Michigan in 1911 and had no plans of being in the military. He came from a wealthy household of the time. He had a reputation of being a spoiled child with a troublesome attitude, often easily bothering a lot of people. When he left school, he decided to mooch on his family's inheritance until he inexplicably had to get a job in the tax office.
It was one unfortunate incident that led Smith to decide to join the army, and that was when he fathered a child. Although he and the mother's child parted ways, he was brought before the judge. His refusal to financially contribute the child support gave him only two choices: he either goes to jail or signs up for the military. Smith chose the latter.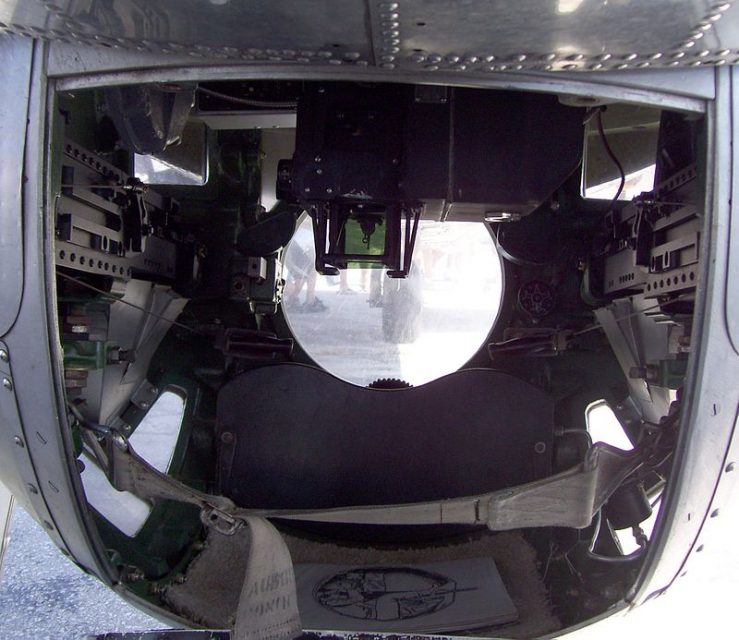 As soon as he was in the Army, he became considerably difficult and did not like taking orders especially from men who were younger than he was. As a result, he chose the shortest way to rank, and that was to volunteer for Aerial Gunnery School. It was a peculiar choice for a person who was innately selfish considering bombers he had to crew had very little chance of survival.
Because of his obnoxious attitude and inability to make friends in the military, he gained the nickname "Snuffy" preceding his reputation of being obtuse.
The infamous first mission
It was on May 1, 1943, that newly appointed Staff Sergeant Smith flew out to France inside the ball turret of a B-17 that events took a different turn. The mission was to target a series of U-boat pens around Saint Nazaire despite the location's reputation of being heavily defended.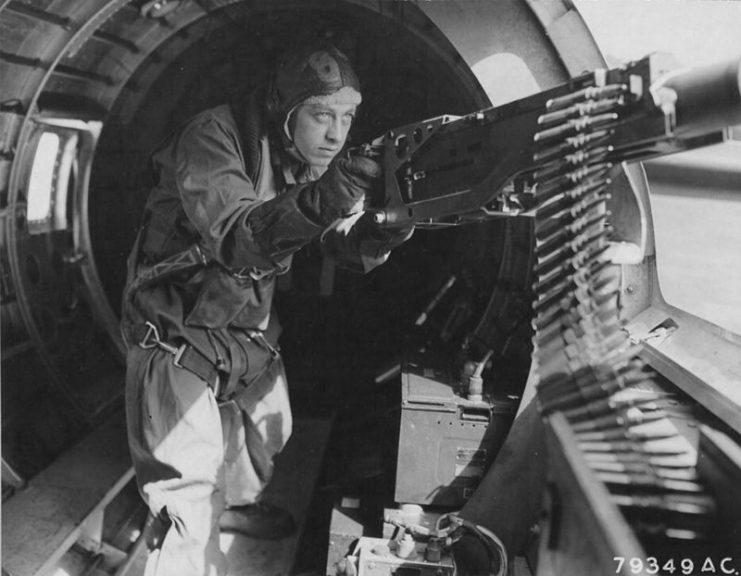 Fortunately, the first batch of bombers reached their target without violent resistance from the German forces. As soon as the mission was complete after dropping the bombs, the crew of the B-17 headed for home. Unfortunately, when the lead bomber made an error with navigating towards England, they had in fact flown over Brest, France.
The location was also heavily defended, they soon realized they were being attacked by German fighters as their plane began to descend. As the enemy fire tore through the plane's fuel tanks, a huge fire erupted in the center of the fuselage. With communications down, oxygen systems malfunctioned, and Smith's ball turret power knocked out, three of the crew members decided to bail out. They jumped out with parachutes over the channel and were never heard from again.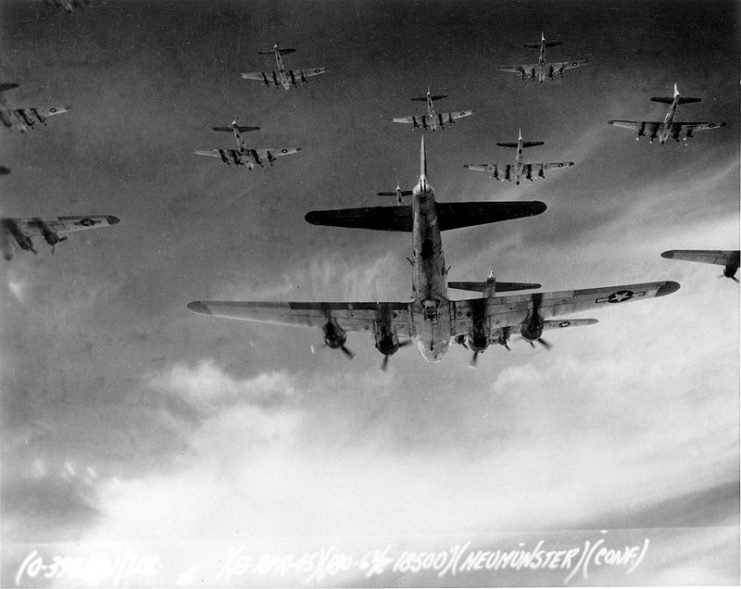 Smith, however, leaped to action and tended to the wounded crew members. He inadvertently navigated the craft home even while German fighters riddled it with bullets and threatened a major explosion. Not only that, the plane's temperature was rising dangerously and the fire extinguishers starting to empty out.
Smith began to throw out anything explosive and not bolted to the aircraft. He also put on protective clothing to put out the fire, and it was said he successfully did so by urinating on it by the time they reached England.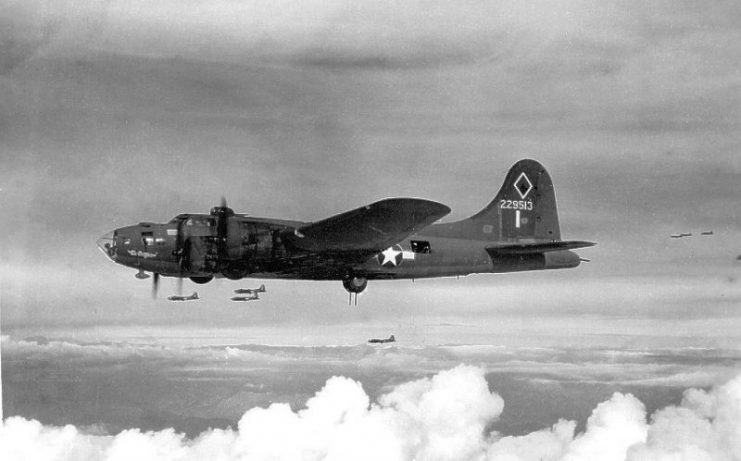 As the plane landed in the first available airfield, it broke in half, but the crew members including Smith surprisingly survived. Smith was then dubbed as an unlikely hero afterward.
However, the act of heroism did not lessen his personality problems and he was still causing trouble among his peers and not changing their continued resentment toward him. The week he was supposed to receive his Medal of Honor he was assigned to KP duties for his problem with discipline.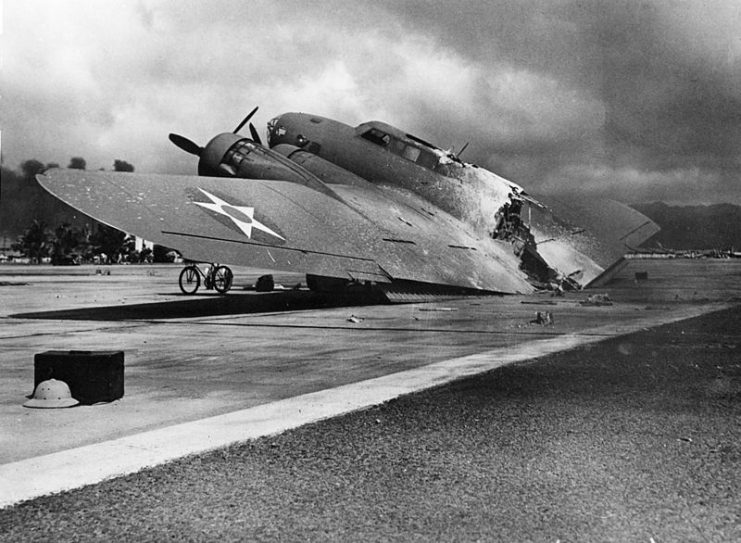 He continued to fly for four missions before being diagnosed with 'operational exhaustion.' His rank was lowered and his assignment changed to clerical services.
Read another story from us: Amazing story: WWII ghost B-17 completed its mission, then landed – no one was on board
Smith died in 1984 and was buried at Arlington National Cemetery. Although he was considered a war hero, he was one nobody wanted to fly with. Until this day, his actions in May 1943 remains as an exhibition of courage, with or without his insufferable personality during his service in the military.