One might presume a nickname such as 'Fats" was given as an insult, but when you find out a little bit more about the man that was Dominic McCarthy you will quickly realize that he is not a man you would want to mock. Born Lawrence Dominic McCarthy in Western Australia, the future Victoria Cross recipient would become an orphan at an early age and spent his youth growing up in a Perth Orphanage.
He attributed this early hardship for helping him develop the discipline that would carry him through the fire of battle. It also didn't hurt that fighting was just part of being raised with other orphan boys and McCarthy quickly learned to hold his own. A fact that the Germans would subsequently find out the hard way.
Joining the War
Remarkably, McCarthy was initially rejected when he tried to join the Australian Imperial Force that would go one to fight in World War 1 Europe. He had previously lost three fingers on his left hand in a work accident that they feared would interfere with his ability to serve. However, McCarthy was able to prove that he had won several shooting competitions and was eventually allowed to join in 1914.Posted to the 16
Posted to the 16th Battalion, it was here that he would earn the nickname 'Fats' due to his massive build and robust physique. His battalion would then be sent to Egypt where they would subsequently land in Gallipoli, which was the British, French, and ANAZAC's failed attempt to seize Constantinople. Landing in April of 1915, McCarthy remained until September that year when he was forced to evacuate due to illness. He returned in November having been promoted to Sergeant, and his unit was one of the last to be evacuated in December of 1915.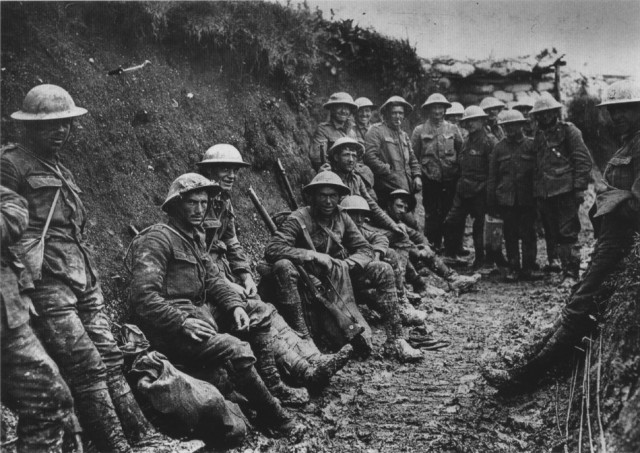 In 1916, his battalion would arrive in France where they would see heavy combat at both Pozieres and Mouquet Farm. Having become a battle-hardened Veteran, McCarthy would be promoted to Company Sergeant Major in 1917 and then become commissioned a 2nd Lieutenant a month later.
As misfortune would have it, the day after receiving his commission, he was wounded at Bullecourt and had to be evacuated to England for recovery. However, for his actions, McCarthy was awarded the French Croix de Guerre. After recovering, Lieutenant Dominic 'Fats' McCarthy was then primed for what would be described as probably the top if not second most efficient piece of individual fighting ever seen in the Australian Imperial Force. Keep in mind, he accomplished this minus a few fingers lost long before the first shots were ever fired.
Trench Warfare
On August 23rd, 1918, McCarthy's battalion was fighting near Madam Wood just east of Vermandovillers, France. When three well-entrenched German machine gun positions were reigning down fire upon his battalion, McCarthy along with two other men jumped into action and ran across the open territory to engage the positions up close.
One of the men was killed in this initial assault, and the other simply couldn't keep up with McCarthy's pace and fell quite behind. McCarthy then jumped into an abandoned trench that had been blocked. Unable to engage the gun position from that point, McCarthy tunneled a hole under the position, stuck one arm and his head in and killed the two machine gunners with a pistol.
He would then go on to climb through the hole by himself and start clearing the trench. Armed with his gun, a limited number of Mills bombs, and whatever he could scavenge from the Germans, he led a one-man assault until the other soldier from his unit finally caught up with him 700 yards from their original starting point. Throwing bombs and taking out the enemy with his revolver, he refused to be stopped.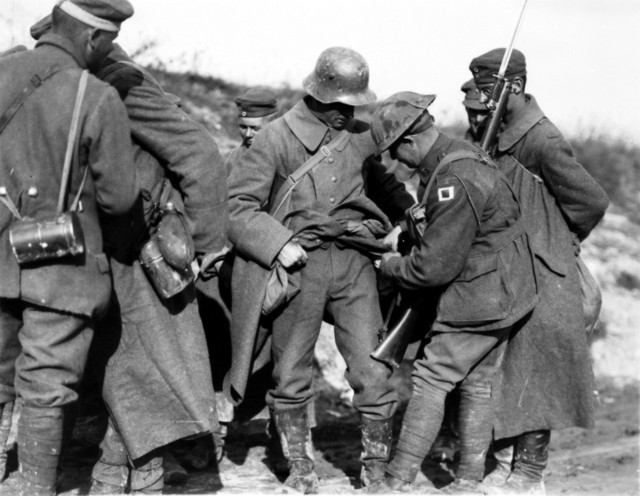 Taking out three or more machine guns positions, killing 20 plus of the enemy and capturing over 50, McCarthy finally made contact with another allied unit. In what would become one of the more remarkable stories of this battle, it was reported the high number of German prisoners actually surrounded McCarthy, took his pistol, and then started patting him on the back as if to say that was some of the most extraordinary fighting they had ever seen.
McCarthy escorted the German prisoners back to his lines and would finally end a day that would go down as one of the most spectacular in ANZAC history.
The Victoria Cross
For his actions that day, Dominic 'Fats' McCarthy would be awarded the Victoria Cross. One can't help but think that if the Germans had an award to give him that day they would have done so as well. Opposing soldiers in combat are said to have more in common with one another than many might think, and while they might not speak the same language, they can all recognize extraordinary gallantry and heroism when they see it.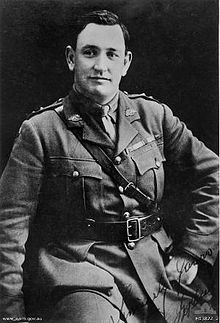 For McCarthy to have been lauded by those he tried to kill seconds earlier, speaks to just how much of a warfighter this man really was. McCarthy was sent to England a few days after the war ended, to recover from influenza where he was notified that he had been awarded the Commonwealth's highest military honor.
He would receive it directly from King George V himself at Buckingham Palace and then return to Australia in 1919 a national hero. And while many have been awarded the Victoria Cross since, it doesn't appear that been another who was cheered and lauded by the enemy as well.