As Great Britain entered WWII on September 3, 1939, its trusty ally, Canada, followed, just one week later. The United States was officially neutral, but many young American men were so eager to join the fight that they crossed the border into Canada and enrolled in the Canadian Armed Forces as volunteers. They became commonly known as gun-jumpers.
Around 9,000 men enlisted in the Canadian military prior to the US entrance into the war. America did not enter until after the devastating blow they received at Pearl Harbor in December 1941, which finally awoke the "sleeping giant". Men from all over America joined the ranks in Canada, as their desire to confront Hitler and his sweeping war machine was greater than their civil obedience.
The main reason why the story of gun-jumpers is not widely known in the US today is the fact that the American government perceived those acts of valor as nothing more than mere adventurism.
The US did not approve of the cross-border surges and they went as far as to warn the gun-jumpers that their citizenship might be at stake. Nevertheless, it did not stop the volunteers from flooding the enlistment offices in Canada's major cities.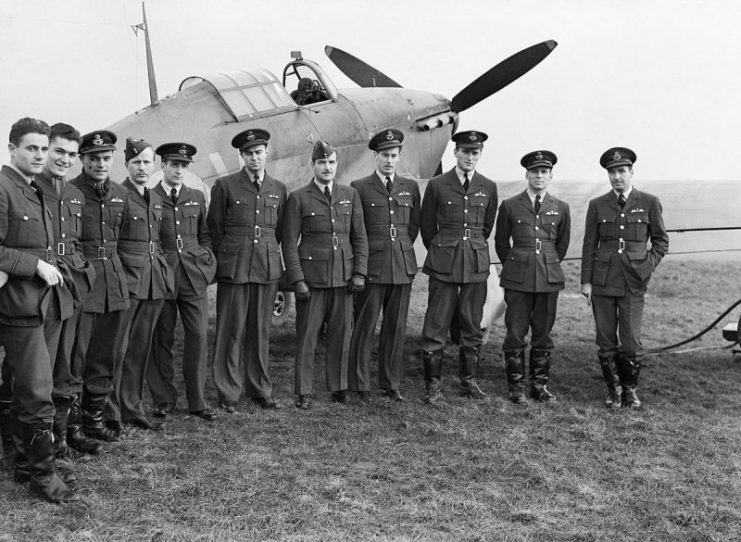 Among them was indeed a man who had much to lose. Richard Fuller Patterson, heir to the iconic Lucky Strike tobacco company, decided that his fortune was not worth much if his conscience was not satisfied. Aged 26, Patterson, known as Fuller to his fellow-combatants, enlisted as a pilot in the Canadian Air Force, together with 840 countrymen who wanted to get their wings above the ground as soon as possible.
Fuller had just finished Law School and was destined for a bright future, but unfortunately, his luck ran out on December 7, 1941, when he was shot down above Belgium while flying a sortie in his Spitfire with Canadian insignia.
The tragedy of his death was that he was shot down on the same day that his home country declared war on Japan, officially joining the Allied war effort.
But he was not the only one who gave his life under the Canadian banner. Sergeant Thom Wither, a crewman on board a Canadian Halifax bomber, was also there from the very start. Wither wrote to his parents explaining the reason behind his decision to run off to war:
"And there is no question of serving Canada to the neglect of my mother country. He who serves Great Britain or any of its Dominions also serves the US and vice-versa. Our differences are in arbitrary boundary lines only."
He, like Fuller and around 800 other American citizens, gave his life in defense of what he believed in. In 1942, somewhere around Hamburg, his bomber was struck by anti-aircraft fire and crashed. Out of seven crewmembers, only one fellow Canadian survived. He then spent the rest of the war in a POW camp.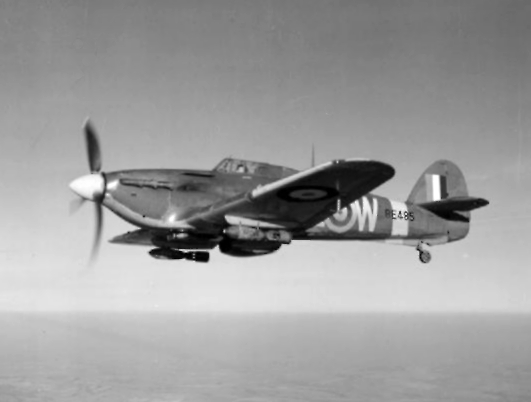 The full sense of camaraderie between the allies was forged right there among the ranks of the volunteers. Just recently, in 2013, the gun-jumpers finally got a glimpse of the respect that they had long deserved.
In Richmond, Virginia, the names of 16 locally-born RCAF pilots were added to the existing monument which commemorates the fallen US soldiers of WWII.  During the opening ceremony, R. Fuller Patterson's first cousin, 87-year-old Henry Gregory, himself a war veteran as well, was present. Just after the ceremony, he gave an interview to the Toronto Star, in which he looked back at the memories of his kin:
"Fuller was a bit older than me. I was still a teenager. But I remember him vividly. He was a character, just full of life and energy, very athletic, very involved. And when he went off to Canada, that was the last we saw of him.
Then Pearl Harbor happened. And then, a few days later, we got word that Fuller had been killed the same day. Our family was devastated. But there was no funeral, his body never came back from Europe. And all these years, the story was lost. So we're very grateful that these memories are being marked today."