In the 1998 film, Legionnaire, martial arts superstar Jean Claude Van Damme plays a boxer who signs up with the French Foreign Legion to escape the wrath of a nasty gangster whom he has betrayed. The film portrays the Legion as a force comprised of thieves, thugs, and disgraced military men.
That is a completely erroneous depiction.
Established in 1831, the Legion is considered a unique, elite branch of the French Armed Forces. It is open to anyone from around the world who wishes to join, providing they can pass its rigorous tests and training methods, which are the stuff of legend.
Today, it has about 8,900 active service personnel.
Its men have been called everything from heroic to indestructible. And during the battle of Camarón in Mexico in 1863, Legionnaires bolstered that reputation by taking on soldiers who vastly outnumbered them by 3,000 to 62.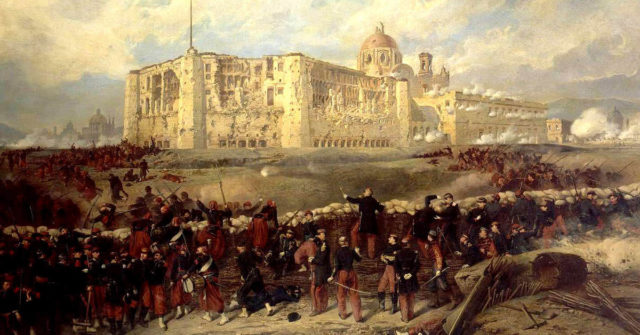 The Mexican government was financially indebted to Britain and France, so the French government decided to apply pressure by sending Legionnaires to "remind" the Mexican government of its obligations. In March 1862, the French force tried but failed to take the capital city of Puebla.
Determined to try again, officials sent a band of Legionnaires to scout the roads ahead, which lay in dangerous and unpredictable territory. Heading up the unit was Captain Jean Danjou, a Crimean War veteran and highly skilled tactician.
On April 30th, Danjou was allowing his men to pause for a much-needed break when he received word that the Mexican Cavalry had been seen, about 250 of them. Danjou ordered his men into a "square-shaped" formation and told them to resist firing until the Mexicans were very close.
This strategy succeeded, and the Mexicans suffered significant casualties. It also preserved some of the Legionnaires' much-needed ammunition.
The Cavalry retreated to regroup. When they began to charge again, Danjou ordered his men to repeat the pattern, so they got back into the square formation and held off firing. The Mexicans suffered even more casualties before they fully retreated.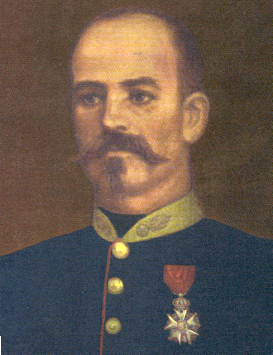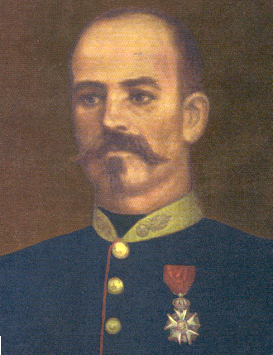 However, Danjou knew it was only a matter of time before they came back. He and his men went to a nearby ranch that had the benefit of being surrounded by a high wall. Once there, men immediately began securing their position with debris and other objects that would obscure the Mexicans' view.
Unfortunately, this also obscured Danjou's view of the battlefield where the opposing forces had met. To solve this dilemma, Danjou's men hoisted a soldier onto the roof, so he could peer out from a hiding place and alert the Legionnaires to any approaching Mexicans.
The news wasn't good as the rooftop scout reported seeing a veritable sea of Mexican soldiers.
Apparently the Mexican leader, Colonel Francisco de Paulo Milan, mistakenly believed he was up against hoards of French servicemen and had brought a massive number of Mexican fighters to compensate. Milan himself was there to oversee the coming battle.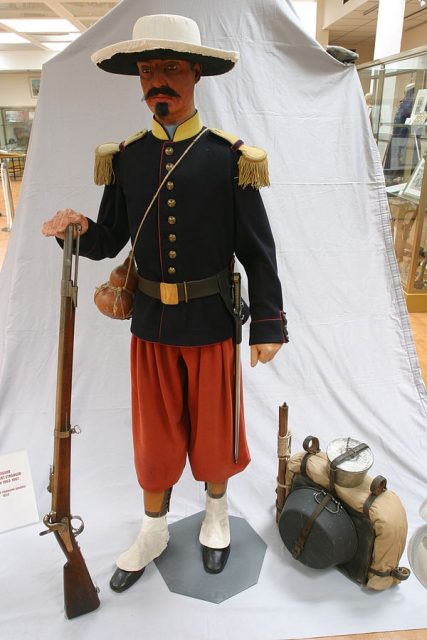 Danjou quickly realized that, no matter how hard he and his men fought, they were doomed. They gathered together and – in classic French style – drank a bottle of wine and swore they would fight to the death, for their nation and the Legion itself.
Milan soon realized that his men vastly outnumbered the Legionnaires and that the battle would be little more than outright slaughter. He offered Captain Danjou the chance to surrender, but the captain refused.
At 11 a.m., the Mexican soldiers charged, and the Battle of Camarón's "last stand" began.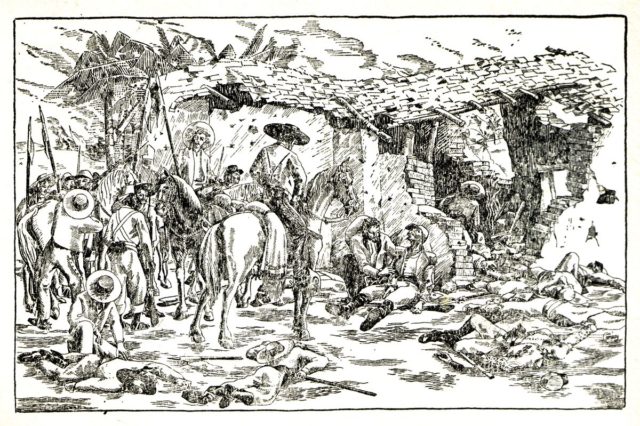 Danjou was soon shot and killed, but his men did not submit. They refused a second opportunity to surrender and just kept fighting. By 6 p.m., the five remaining Legionnaires had no food, no water, no ammunition, and no hope.
All their comrades lay dead beside them, but still they did not lay down their arms. Remembering their oath to die for France and the Legion, they charged.
Two were killed instantly, a third only seconds later. Finally, the last two men agreed to surrender but insisted on keeping their weapons, useless though they were. For them, it was a point of pride.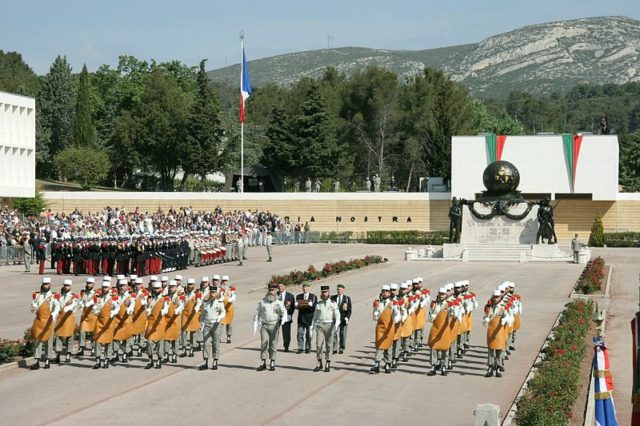 Read another story from us: Why Mexico Celebrates Cinco de Mayo – The Battle of Puebla
This battle has become a kind of oral talisman in the French Foreign Legion, a story that persists to this day. When new recruits hear of it, they are told the (supposedly) true words uttered by Colonel Milan upon seeing the last two Legionnaires: "These are not men, they are demons!"
It's no wonder, with stories like that as part of its history, that the French Foreign Legion has become the stuff of legend not only within military forces around the globe but also on Hollywood's silver screen.