A chapter in history that still fascinates many today, the golden age of Nordic warfare saw the rise of some truly terrifying figures. Explorers, warrior-kings and fearless raiders are often classed under the blanket term of Vikings, but the men and women behind the sagas were truly remarkable individuals.
Many of them earned their reputation with feats of daring and ferocity on the battlefield, while others are remembered for their cunning and strategical prowess. From the man who captured a city by faking his own death to the king who wouldn't let his broken legs keep him from battle, here are four of the most infamous Vikings in history.
Björn Ironside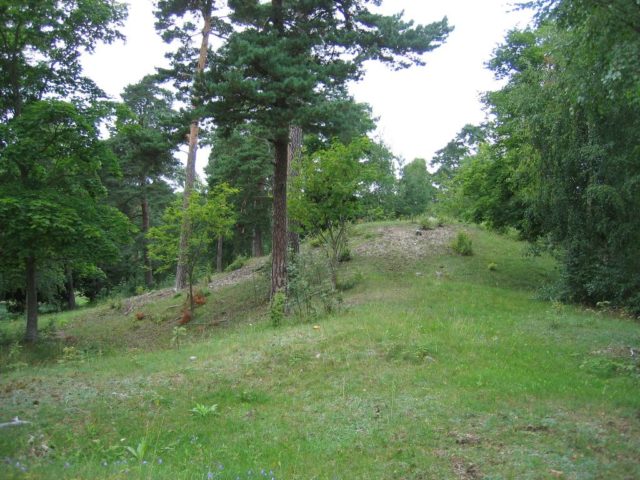 Although one particularly daring act secured Björn Ironside's place in history, this Swedish king had a long and eventful life. After raiding around the southern coast of France, Ironside led his forces into the Mediterranean to continue their pillaging. They stormed the city of Pisa and continued on, with plans to plunder Rome itself. Mistaking it for the capital, they launched an assault on the city of Luni. The town's fortifications were strong, however, and the Nordic raiders were unable to gain entry. It was at this point that Ironside devised the plan for which he would become famous.
Sending word to the authorities inside the walls, his men explained that he had been taken with a sudden fatal illness. Before he passed, they claimed that he had undergone a deathbed conversion, and asked that he might be buried in consecrated ground. Believing the message, Luni's rulers agreed to this request, and Ironside's body was carried into the town, surrounded by a small honor guard. Once at the church, however, he rose from his stretcher and led the tiny band of men with him to victory. They opened the gates from the inside, allowing the rest of Ironside's followers to join them and storm Luni. Ironside went on to suffer a major naval defeat at the Straits of Gibraltar, before returning to Scandinavia to live out the rest of his days in comfort.
Eric Bloodaxe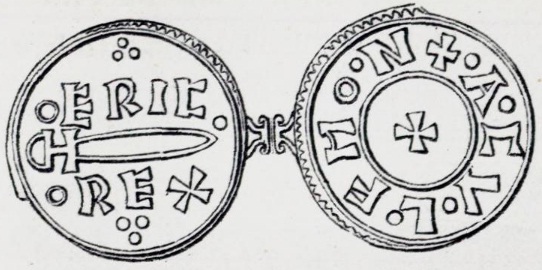 While many of the warriors on this list were known for killing their enemies in battle or slaughtering townsfolk during their raids, Eric Bloodaxe brought his murderous habits a little closer to home. He was the favored heir to the Norwegian throne, and after spending his teenage years voyaging across the Baltic Sea, he turned his eyes to the future. He wanted to secure his place as king, but he had a number of half-brothers, and Bloodaxe felt that his claim was threatened by their presence. His solution was to kill as many of his siblings as he could.
Although these fratricidal acts initially secured his crown, Bloodaxe made the mistake of leaving one of his brothers alive. Before long his rival rallied an opposing force and drove him out of Norway. Robbed of his throne, Bloodaxe wandered the sea, raiding and pillaging until he had built up considerable wealth and resources. Eventually, he launched an invasion of the Northumbria region, conquering the area and declaring himself king. Although the events surrounding his eventual death are debated, several accounts state that Eric Bloodaxe was slain in battle, along with five other kings, at a now forgotten location in England.
Ivar the Boneless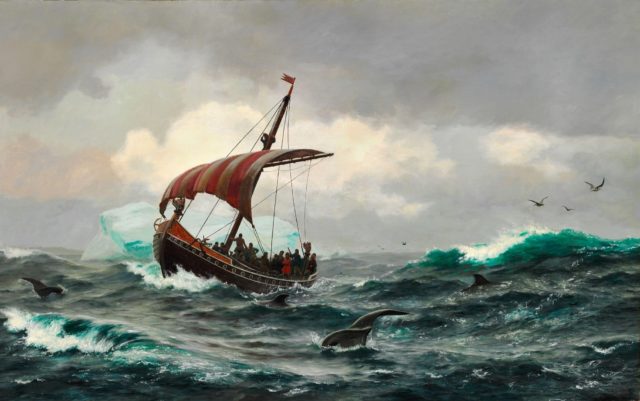 According to several accounts, this particular Viking gained the unusual title of "boneless" due to a rare medical condition. The bones in his legs were extremely prone to damage, but he refused to let that keep him back from the action. In fact, on several occasions, he apparently insisted on being carried into battle on a shield, there to fight alongside his warriors with a bow and arrow.
After taking the throne of Dublin, Ivar the Boneless mustered an enormous fleet and launched an attack on the coast of Northumbria. The town of York was soon under his control, and the king of the region was executed. Eventually, he withdrew to Dublin once more, but not before invading East Anglia and having their king beheaded.
Freydis Eiriksdottir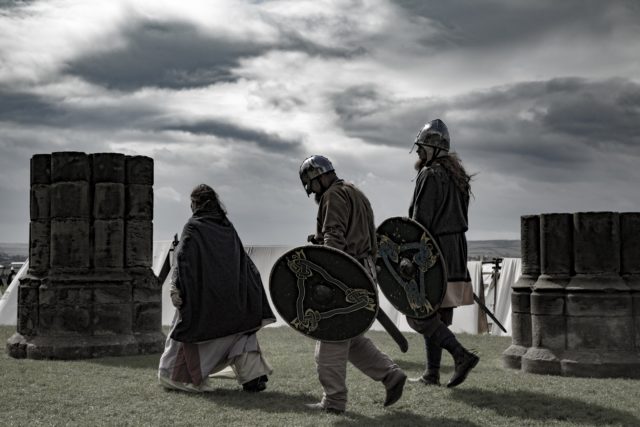 The daughter of the renowned Erik the Red and the half-sister of Leif Eriksson, Freydis Eiriksdottir was a ruthless figure in Nordic history. She traveled extensively in her lifetime, and at one point apparently found herself in Vinland, an area of coastal North America. There are a number of accounts that paint her as a fearless and sometimes treacherous character, notorious for single-handedly driving away a Native American war band.
The story goes that she was pregnant at the time, but when the other Viking warriors began to retreat from the Vinlanders, she took up a sword and struck such an intimidating figure that the attackers withdrew. Another Nordic saga paints her in a poorer light, however. Apparently, when tensions rose between her husband's followers and another faction in their company, she manipulated everyone involved.
After first convincing their rivals to agree to peace and lay down their arms, she then told her husband that they had beaten her, and insisted that he slaughtered them. Even then, her husband was reluctant to kill any of the women and children in the camp, so Eiriksdottir seized an axe and butchered them herself.