By Jeremy P. Ämick who writes on behalf of the Silver Star Families of America.
The military has offered many an opportunity to find their footing in life by establishing oneself as an individual while at the same time learning to work within a team environment. When Jefferson City, Mo., resident Yvonne Johnson was preparing to graduate from high school in 1988, she realized that uniformed service might give her a chance to "spread my wings and fly from the nest," and begin a personal adventure.
"I enlisted as part of the delayed entry/enlistment program and worked for a year before leaving for boot camp," said Johnson, 46. "I decided to join the Air Force because I liked the blue uniform better than the green, but I ended up wearing green when I got to my training," she laughed.
Arriving at Lackland Air Force Base (AFB), Texas, in the fall of 1989, the recruit completed her basic training and then traveled to Keesler AFB, Miss., for four weeks of training in administration—the specialty she would hold for her entire tenure in the military.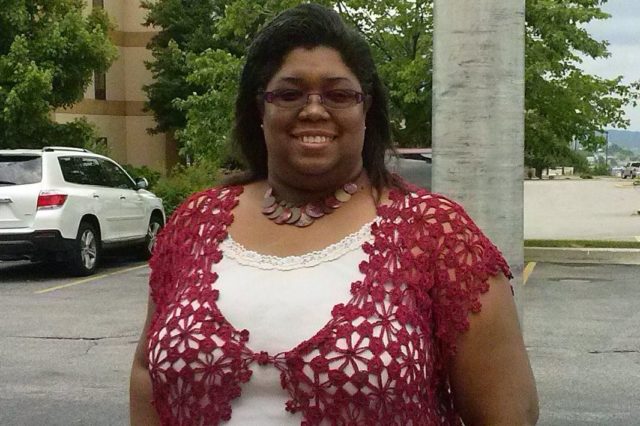 "It was a long time ago," she grinned, "but I remember studying and taking tests on the computer. We also learned many administrative functions like filing systems and writing memorandums and form letters."
The newly trained airmen was then on the way to her first duty assignment at Castle AFB, California, where she was assigned to the 329th Combat Crew Training Squadron and performed administrative support tasks for a school that trained officers and enlisted personnel to operate and maintain airplanes such as the KC-135 Stratotanker and B-52 Stratofortress.
After spending nearly four years at the base, Johnson decided she was ready for a change, developing the "crazy idea that I wanted to go overseas."
In 1993, she received orders for Alaska, which, she admits, was not what she envisioned as "overseas," but nonetheless provided her first opportunity to work in a location very far from her home in the contiguous United States.
"The orders I received were for a place called Shemya in Alaska," said Johnson, describing the small Air Force outpost once situated on an island in the Aleutian chain.
Although the site served several purposes such as weather monitoring, radar and surveillance, Johnson explained that she continued to provide a host of administrative support functions during what seemed to be "a long, cold year," she jokingly remarked.
"There really wasn't a whole lot to do during your off time at Shemya and I always told people that I was closer to Russia than the United States." She added, "There were a few buildings on the base and a large dayroom where people would play cards, listen to music and such, but I remember learning to play Dungeons and Dragons while I was there … which, it turned out, I really liked."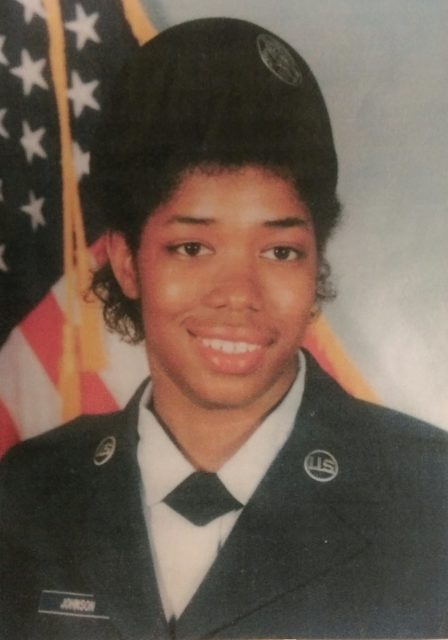 The next leg of her adventure sent her to Shaw AFB, S.C., in 1994, resulting in a three-year assignment to the 609th Air Intelligence Squadron and involving a flurry of paperwork and other interesting—yet guarded—activities.
"That's where I got my Top Secret security clearance, so I really can't talk about what we did … but I probably couldn't remember any of it anyhow," she chuckled. "But besides all of the secret stuff, there was still a lot of the letter writing, phone calls, faxing and so on."
But 1997 brought with it many interesting changes, the primary being a change of scenery as Johnson finally received the overseas duty assignment for which she had yearned when receiving orders for a one-year tour at Kunsan Air Base, Korea.
Home to the 8th Fighter Wing, a welcome packet on the Kunsan Air Base website notes that the base is "one of two major Air Force installations operated by the United States in Korea" and is situated "on the west coast of the South Korean peninsula bordered by the Yellow Sea."
"This time," Johnson explained, "I worked in the Comptroller Squadron (called) 'Wolf Pack,' which handles the finances. The building housed several departments and I remember trying to set up a filing system for the office I worked in, which was really difficult because I had to learn the financial side of the operations as well."
Johnson explained that although she did not venture away from the base very often, she was able to enjoy some weekends in Osan, a community south of Seoul that has the reputation of hosting the largest markets in South Korea.
"I loved the shopping there—it was just amazing!" she exclaimed. "You could have whatever you wanted made, like a comforter, pillows, suits and dresses; I even had a pair of military boots custom made to fit my feet and they felt fantastic!"
She returned stateside in 1998 and finished the final year of her enlistment at Pope AFB, N.C., performing basic administration functions with the 43rd Mission Support Squadron.
Following her discharge in the fall of 1999, Johnson remained in North Carolina working various jobs until returning to Jefferson City in 2003. In recent years, she has worked both part- and full-time at the local Dollar Tree Store but since 2013, has worked full-time in the Cashiers Office at Lincoln University.
Much of her work experience from the Air Force, Johnson affirms, has been applied during her employment at Lincoln; however, the most lasting impact has been the opportunity to develop as an individual while concurrently traveling throughout the United States and Korea.
"The Air Force really helped me grow, mature and experience life on my own," she stated. "I have even on occasion steered many young people to the Air Force because it is a good place for them to get established and learn some values and skills."
With a smile, she concluded, "If you want to travel, it is the ideal place to get that opportunity as well. I really wanted to go see places like Germany and England while I was in the Air Force, but I guess I will just have to be happy with Korea."