Reviewed by Phil Hodges for War History Online.
We're pleased to welcome back Phil Hodges and his famous knees to the WHO reviews department.
EVASION & ESCAPE DEVICES
The parcel from Gazelle Books landed on my doormat with a heavy thud and I do mean heavy and with good reason. The distributor offers some of the finest military books currently on the market and it's not just the content that astounds me.
Upon opening my order of titles from Schiffer Publishing of Pennsylvania that fresh 'new book smell' hit me like a Sherman Firefly and still it goes on. The weight, binding and general feel of these books are second to none. Even the dust jackets are fantastically designed and lure you in, as does the quality of the paper. This is all before I've even turned the first page of any book.
First on my list is Evasion & Escape Devices by Phil Froom. This monster comes in at over three hundred pages and twenty two chapters and is, to be honest, a little overwhelming at first. Even after a casual flick through it was still too much. I was like a child in a sweetshop or a collector in a military shop! I was gobsmacked, speechless, unable to mutter a word. My other half loved it!
Mr Froom has clearly gone to the four corners of the Earth and probably beyond in order to bring us such a detailed and thorough book as this.
It concentrates on escape and evasion devices from World War 2 and those featured are mostly of British (MI9 or SOE) or American (MIS-X) design and, boy, I can assure you their imaginations knew no bounds.
If you thought you knew a thing or two about escape devices, think again. This book will blow your mind and have you scampering all over your military collections checking every button and cap badge you own. If you have ever wondered at the practical use of a silk map or a blood chit then this book is for you. Prepare to be educated!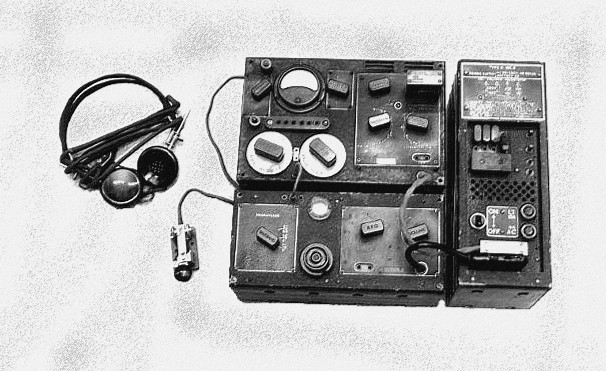 One very serious problem Britain had at the beginning of the war was the number of pilots shot down in enemy occupied Europe. British pilots were well trained and as such were something of a commodity. New pilots took time to train and to be combat ready so downed pilots were expected to make good their escape whenever possible and to return home to Blighty. Something of a big ask! To help aid pilots and other aircrews on their quest home, all manner of devices, hidden, secret or otherwise were ingeniously designed and manufactured and issued to aircrew.
Now, most of us will be aware of the tiny compasses hidden away in brass RAF service buttons or small hacksaw blades hidden in the heels of flying boots but Mr Froom digs much deeper than this and brings us into the world of escape with some of the fanciest and unlikeliest of devices and their hiding places. Toothbrushes, razors, combs and even cigarettes were all used to smuggle in compasses and other escape devices into the PoW stalags, often hidden in Red Cross parcels. Compasses came in all shapes and sizes and just as the Germans believed they were getting on top of it all a new hiding place or ingenious compass would be used.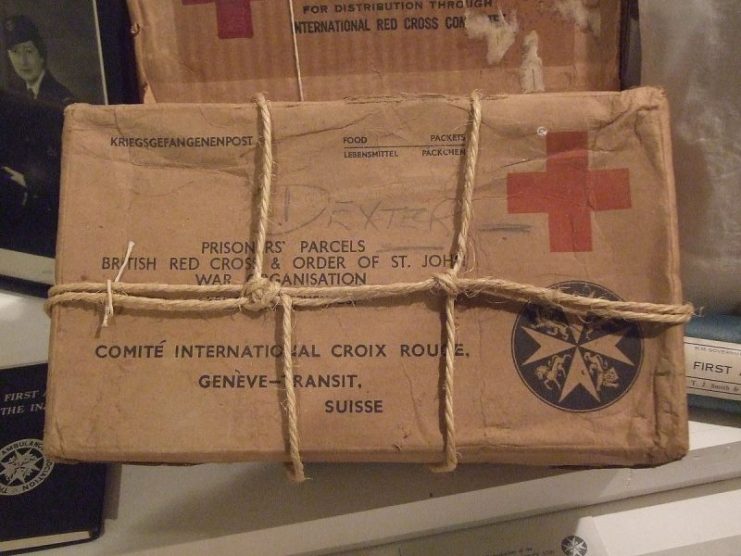 As Froom's book explains, though, it wasn't just downed aircrew who were to make good their escape. Tens of thousands of British airmen, sailors and soldiers were held in captivity all over Nazi occupied Europe and beyond. As the war went on and America joined the struggle against tyranny the same fate befell many men who were to face the same basic instinct as their British and Commonwealth cousins: Survive, escape and survive again until back across the Channel.
What was originally something of a cottage industry turned into a major industry with some of Britain and America's biggest industrial names turning their production to such items; Singer and Gillette are just two of such companies. From concept to design to manufacture the whole process asked for the utmost secrecy. As the book explains this wasn't always the case though and the men of MI9 were to be kept constantly on their toes.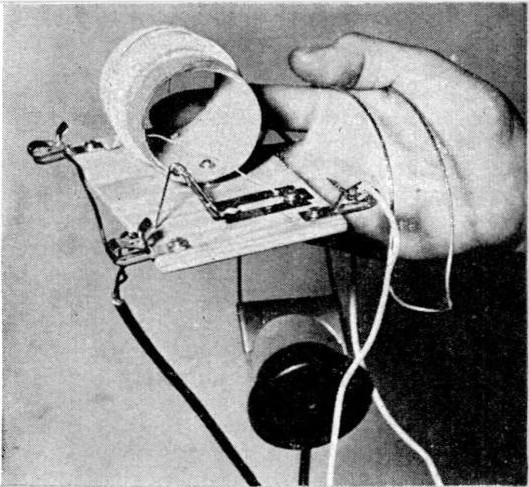 Like most specialist units or departments of WW2, MI9 seemed to come from fairly humble beginnings but that's not to say they weren't pulling their weight in the war effort. The opposite seems to be the case and Brigadier Crockatt and his men seemed to afford themselves something of a 'free hand' in their work, in fact, such was their success they continued to grow until the end of the war.
As the war raged across Europe, North Africa and into the Far East new and improved methods of escape were not only devised but manufactured and delivered to those who needed them.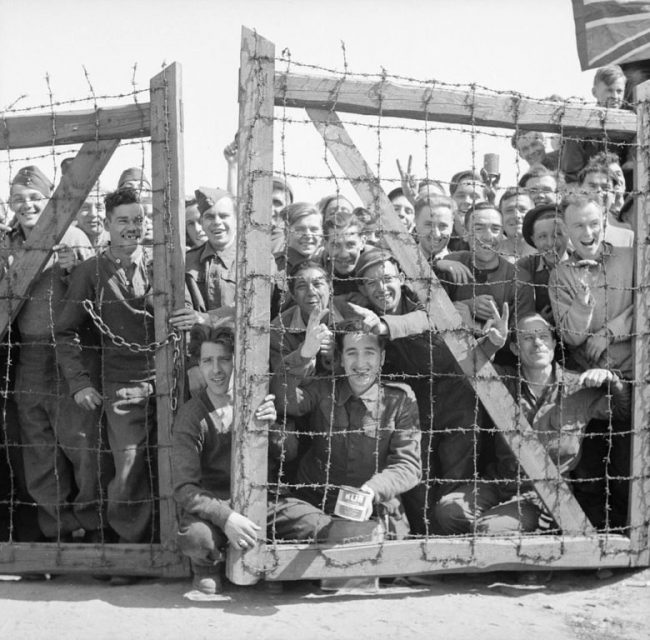 Every turn of this book is an amazing insight into the ingenuity of men who, at a time when their brothers were shedding blood around them and who were calling for their help and assistance worked tirelessly to deliver thousands of men back home to safety.
The photographs of genuine artifacts are endless and Mr Froom does not shy away from revealing every detail and at every angle so the reader can almost reach out and touch these treasures. Diagrams, period photographs, wartime posters and drawings fill this book close to bursting.
It is an astonishing achievement that such a wealth of knowledge has been published in a single volume. Phil Froom is clearly a master in his field.  Years after the last of the 'home run' heroes have passed away it's books like this that help to inspire a new generation of military history enthusiasts and keep the flag flying for another adventure.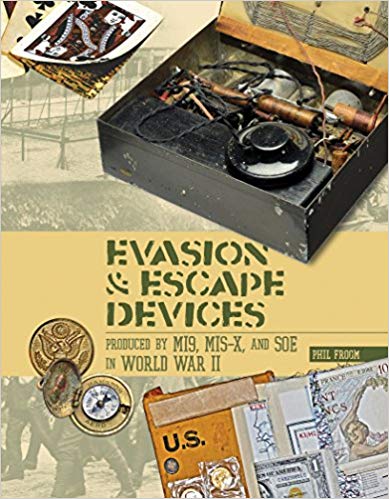 EVASION & ESCAPE DEVICES
Produced by MI9, MIS-X, and SOE in World War II
By Phil Froom
Schiffer Publishing
ISBN 978-0-7643-4839-6
Available in the UK from Gazelle Books Services Ltd
AFRIKAKORPS
If like me you live in the UK then you'll know we've had something of a rare summer. For a start, we've had the sun and the heat that comes with it. In fact, I'd go so far as to say it has been almost unbearable at times.
So, what to do at the weekends and what to wear?
It's well known that I'm an avid re enactor during the summer months. What's not so well known though is that the other brave souls at War History Online have to endure the sight of me in shorts. Not just normal shorts though, short Afrikakorps shorts.
Yes, that's right. My chosen uniform of the re enacting World is that of an Afrikakorps soldier. An oberfeldwebel to be precise!  So where do I learn about the men of the Deutsches Afrikakorps or DAK for short? The answer is from books like this one, if I'm honest, and boy what a book this one is!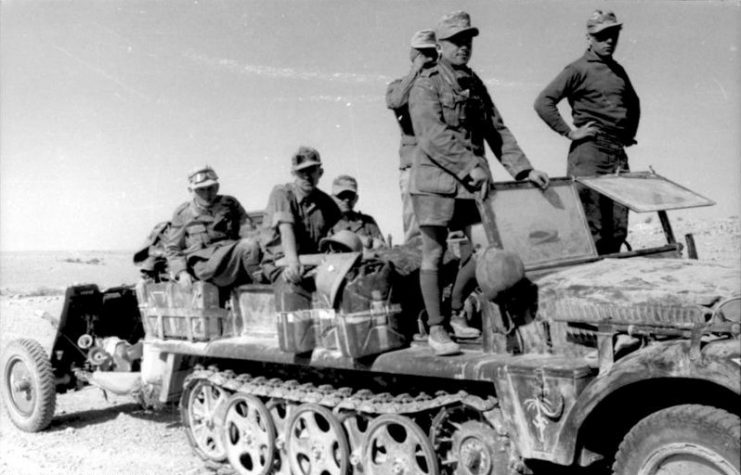 It's crammed with period photographs and color plates of genuine tropical uniforms, kit and personal items. The book itself goes above and beyond any expectations and leaves no (tropical palm) leaf unturned. As one might expect Rommel adorns the front cover and the Desert Fox leads us into a tactical battle of knowledge from start to finish.
The one thing that genuinely surprised me with this book was that Robert Kurtz doesn't just give us a trickle of information regarding the DAK but a whole oasis of treats covering not only the Heer and Luftwaffe tropical variants but also that of the Kriegsmarine and the SS. Although many will sound the alarm at the mere mention of the SS as infamously they were not engaged in North Afrika they still fought in the Mediterranean in Greece and Italy so the addition of their tropical equipment and uniforms makes for a great comparison.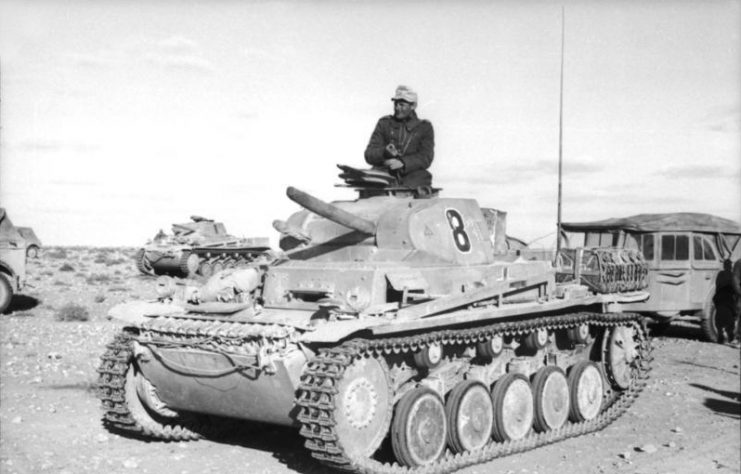 From the infamous tropical cap to the unavoidable high-legged DAK boots every slice of desert life is included in this book. You might almost expect sand to pour out as you turn from page to page, and dare I say it you can almost smell the petroleum fumes mixed with sweat!
Just as important as weapons and ammunition were the day to day items carried by every member of the Afrikakorps such as sand goggles or medical items to help with the ferocity of desert life. Other underestimated life saving items were the soldiers water bottles and the jerry cans that became the lifeblood of any army on the move in such harsh conditions. From shoulder boards to cap insignia to binoculars and belt buckles, all are expertly covered here and the book continues to educate on every page.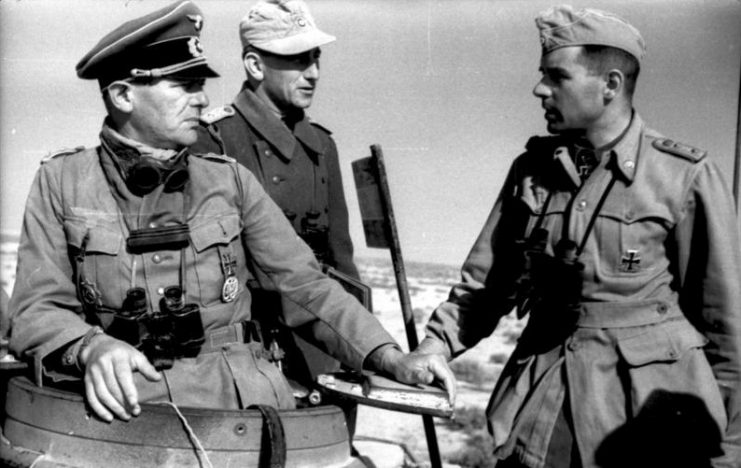 The colors and presentation of the photographs are unique in their aid to military collectors, enthusiasts, model makers and dealers alike and I cannot stress just how important Kurtz places these in his book.
Close-ups, factory stamps, and ink dates are all expertly photographed and allow the reader to submerge themselves in total research. This doesn't make the book a 'stitch counters dream' by any means. With over seven-hundred individual photographs and expertly researched descriptive text there is, as they say, something for every palate.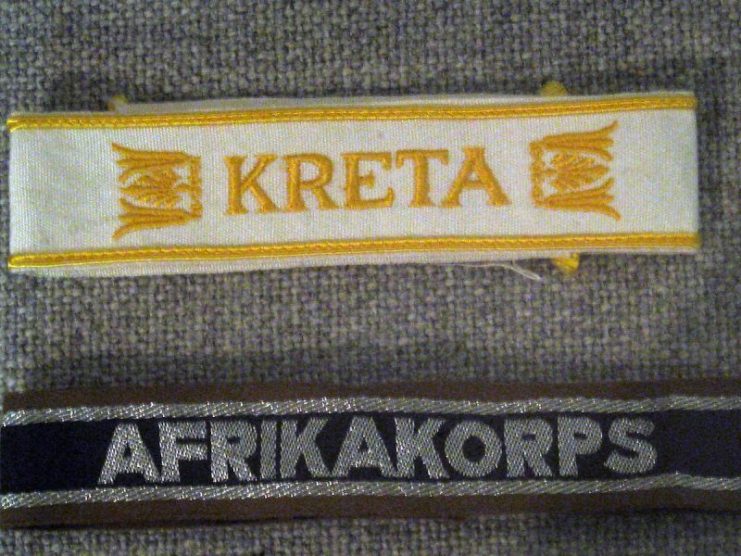 Just as the Deutsches Afrikakorps gained mythical status during the North African campaign of World War 2, this book, too, has become something of a legend and is just as respected. In doing so it well deserves the accolades it receives.
I've read many books on the North African campaign and in particular the DAK and I would have to say that this superb volume by Robert Kurtz surpasses all others and leaves the rest behind in a cloud of dust.
Heia Safari!
For my late Grandfather Aneurin Hodges who, like so many other men of his generation fought amidst the horrors of the Northern desert so far away from home. Who did it with honor and maintained dignity and upheld professionalism, who showed compassion to the enemy and who never faltered even when leaving blood and sweat in the sands so we could walk and talk freely.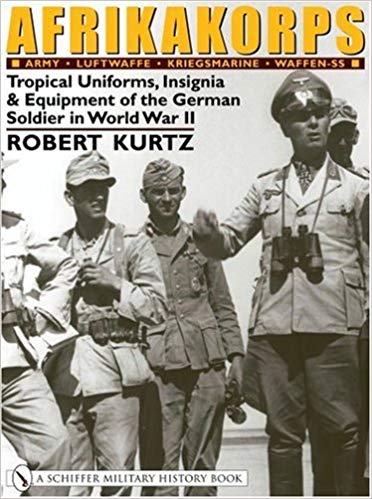 AFRIKAKORPS
Tropical Uniforms, Insignia & Equipment of the German Soldier in World War II
By Robert Kurtz
Schiffer Publishing
ISBN 0-7643-1920-5