Introduction
Dunsfold Airfield offers an interesting history both in terms of World War II activities and post-War development of military aircraft that impacted greatly on the global development of military aircraft in particular. Against that background, the Dunsfold Airfield History Society (DAHS) has recently been formed.
DAHS has the aim to preserve those features of Dunsfold Airfield that have significant historic or architectural interest, in order to retain for posterity the unique contribution of the airfield to our national aerospace heritage.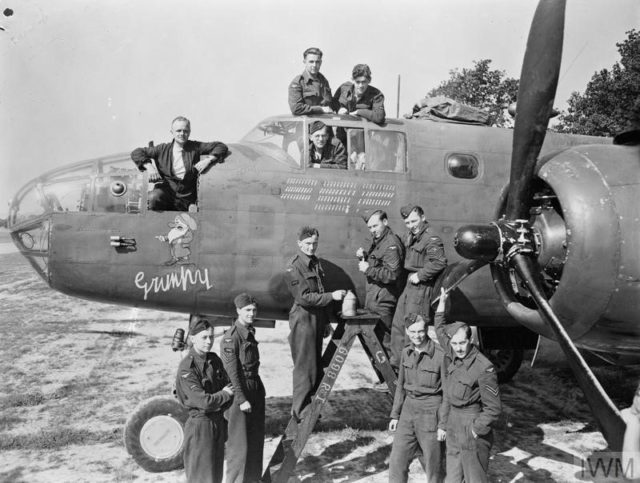 Short History
During World War II, there were three key stages in the use of Dunsfold Aerodrome:
December 1942 – August 1943: Royal Canadian Air Force (RCAF)
It was home to No.39 (RCAF) Wing, comprising four squadrons of RCAF: 168, 400, 414, 430, flying Tomahawks initially, superseded by Mustangs. Their activities were largely training and reconnaissance.
 August 1943 – October 1944: Royal Air Force (including the RDNAS – the Dutch Naval Air Service)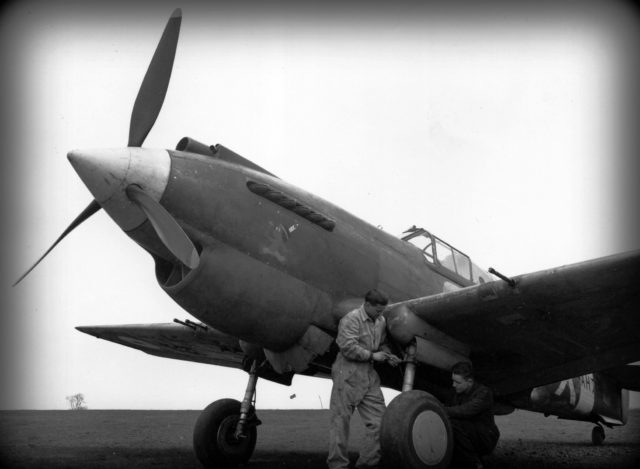 Dunsfold was HQ for the Medium Bomber No 139 Wing, RAF, comprising 98, 180, 320 (Netherlands) Squadrons, part of the Second Tactical Airforce. All three squadrons flew Mitchell bombers, attacking a wide variety of targets and establishing a reputation for highly accurate attacks. They were at the forefront of the Allied offensive against the V-1 sites in northern France. On D-Day, their job was "to cause maximum delay to the movement by road and rail, by enemy forces at night".
April – June 1945: "Operation Exodus": the repatriation of some 50,000 prisoners of war.
The Aerodrome played a key role in the Berlin Airlift as it was then home to air charter company Skyways.
Hawker Aircraft Ltd took over the lease of Dunsfold Aerodrome in 1950. Hawker Aircraft Ltd went through many new names over the next half century and as BAe.
Systems ceased activity at the Aerodrome in 2000. During this time, it became home to Hunters, Harriers, and Hawks. Test pilots Bill Bedford, Neville Duke, John Farley, Hugh Mereweather, Taylor Scott and Duncan Simpson among others flew from Dunsfold. These planes were at the forefront of technology and were economically important.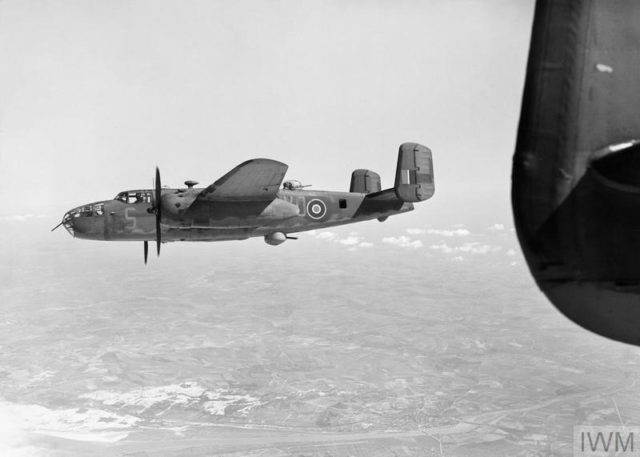 Dunsfold Aerodrome was especially the home of the Harrier, whose forerunner, the P1127 was first flown there by Bill Bedford in 1960. Subsequently, all variants of the Harrier were built and tested at Dunsfold Aerodrome. It is probably most famous for its role in the 1982 Falklands conflict, during which Dunsfold Aerodrome was put on a war footing to prepare Harriers for action.
The Hawk was intended to replace the Gnat, Jet Provost and Hunter as the RAF's jet trainer. In 1972, the RAF ordered 176 to be assembled and test flown from Dunsfold. The first Hawk flew from Dunsfold Aerodrome in 1974, piloted by Duncan Simpson. An important derivative of the Hawk was the T-45 Goshawk, produced jointly with McDonald Douglas, starting in 1981. It is still in use as a carrier-capable advanced trainer by the Americans. But most famously, these are the planes used by the Red Arrows.
The DAHS website is packed with evocative World War II and post-War photographs that may excite memories both nationally and internationally – particularly in the Netherlands and Canada. We hope you will take a look.