D-Day story "The course of true love never did run smooth." William Shakespeare,  "A Midsummer Night's Dream."
June 6th 2019 was a hugely important day all across the world, as nations came together to celebrate the 75 anniversary of D-Day in France.
Commemorations around the globe brought together world leaders like Canada's Prime Minister Justin Trudeau and French President Emmanuel Macron to honour the men who fought to free Europe from the grip of the Nazis.
Operation Overlord
The D-Day veterans, and sadly there aren't that many anymore, who were part of Operation Overlord joined with leaders to pay tribute to each other and their fallen comrades. Millions of people from around the world joined them in the commemorations.
D-Day was successful in its aims, but it came with a massive cost, as many soldiers didn't even make it to the sandy shores or on to dry land. But the commemorations weren't just solemn and filled with memories of pain, suffering and loss.
Scroll Down for Video
American veteran K.T. Robbins was reunited with the once-18-year-old French girl, Jeannine Pierson.  Jeannine now a woman of 92, whom he met while serving but lost touch with after the war. The reunion was a bittersweet moment for both.
Serving in France
KT Robbins was returning to the 75th Anniversary of D-Day for the first time since the war ended with Forever Young Senior Veterans and 14 D-Day and Normandy veterans.  Forever Young Veterans from Collierville, TN grants wishes for WWII, Korea, and Vietnam vets and also returns them to the places where they fought.
KT Robbins asked Diane Hight, Founder of Forever Young Vets to find his first love, so she began searching for Miss Ganay months before their return to France. However, after many closed doors Diane reached out to France 2, since they were working together on another D-Day story, and with just one phone call they found her."
As he began to reminisce, he told them the story of the young, beautiful French girl with whom he'd fallen in love while serving in the northeast region of France, Jeannine Pierson, nee Ganaye.
The reporters decided to find out if she was still alive, and indeed she is; in fact, she lives in a retirement community very close to the valley where the two had first met. A reunion was arranged, and the pair were brought together to share a moment that, no doubt, they thought impossible after so many decade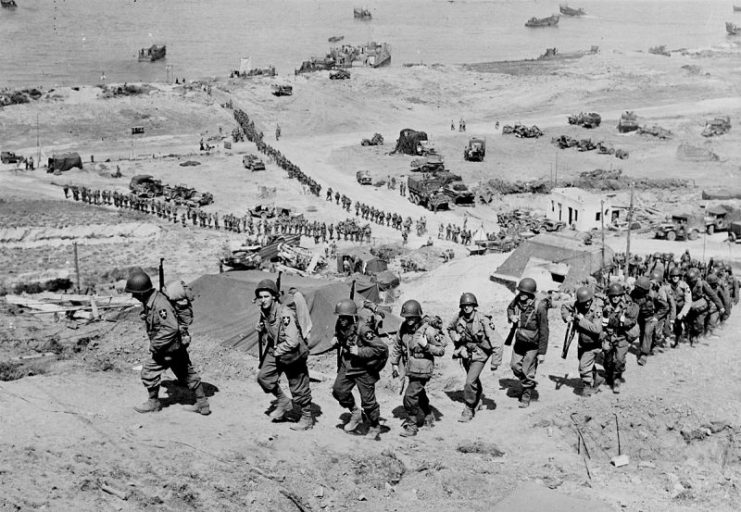 "Jeannine, I love you, girl."
The young couple were torn apart when Robbins was suddenly sent to the Eastern Front. At the end of the war, he went back to the United States and carried on with life, got married and had a family – the definition of a "normal" life.
But he never forgot his French "amour". In fact, he kept and treasured a black and white photograph of her.
Pierson also moved on; she had got married and had five children. But she, too, did not forget the man who had stolen her heart when she was just a young woman.
Hoping that she might see him again one day, she even began learning English after the war, in the event they could reunite. But time marched on, and it took 75 years before they were brought together again.
They came together just before the D-Day ceremony, according to the Today show, an American NBC talk show. Reporters said the two hugged and kissed upon greeting one another, as if no time had passed.
In Love
"I always loved you," Robbins confessed to Jeannine. "You never got out of my heart." Pierson was equally moved, and told reporters that, although her English isn't good.  "He said he loves me. I understood that much." Robbins added that, 75 years ago, "I told her 'maybe I'll come back and take you,' but it didn't happen like that."
Pierson recalled their anguished separation during the war, saying, "When he left in the truck, I cried, of course, I was very sad…I wish, after the war, he hadn't returned to America…I've always thought of him, thinking (that) maybe he'll come. I wish he had come back."
Robbins had to leave Pierson again, but this time it was only to go to the D-Day commemorations. The former lovers assured one another they would, one day, get together  again. In fact, the last thing he said to her before his departure was, "Jeannine, I love you, girl."
No doubt she will hang on to those words until they see each other, unless fate intervenes yet again.
Another Article From Us: From the Luger to the Colt: Seven WWII Collectable Handguns
With your help, Forever Young Senior Veterans works to end the silent suffering of military veterans 65 years and older by granting their unfulfilled dreams, returning them to the places where they fought, and giving them the honor, healing, and hope they need and deserve.