Some men are born into greatness, while others seize the opportunity to become great. And there are some men who, by luck and birth, are able to combine these factors and make it to the top of a country's political heap.
Not all such men become great leaders. But Rome's Constantine the 1st is one of the Empire's most recognized and powerful rulers, earning him the name Constantine the Great. Although his father was a soldier and a politician, Constantine's ascension to power was not guaranteed.
When his father died while governing Great Britain, Constantine was immediately ushered into his place. Constantine eagerly grabbed onto this important rung on the Empire's political ladder. However, he wasn't satisfied with simply ruling Britain: he wanted the entire Empire under his command.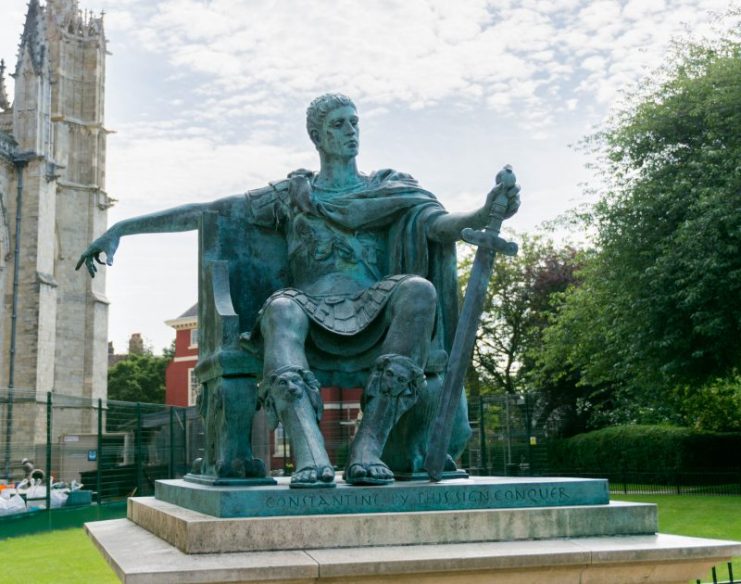 Constantine began by using his considerable military wisdom to convince the Roman Army to back him. Then, he employed his finely tuned oratory skills to convince Roman civilians to back him as well.
Soon, he had achieved widespread support from both camps for his plan to defeat all enemies and lead the Empire to even greater glories than it had previously known.
The loyalty of his Army meant they agreed with his plan to enhance Rome's northwestern defenses in Britain and repel invading tribes.
Initially, Constantine focused on defeating any threats in northern Britain, but when the Franks invaded Gaul, his military acumen had the chance to shine.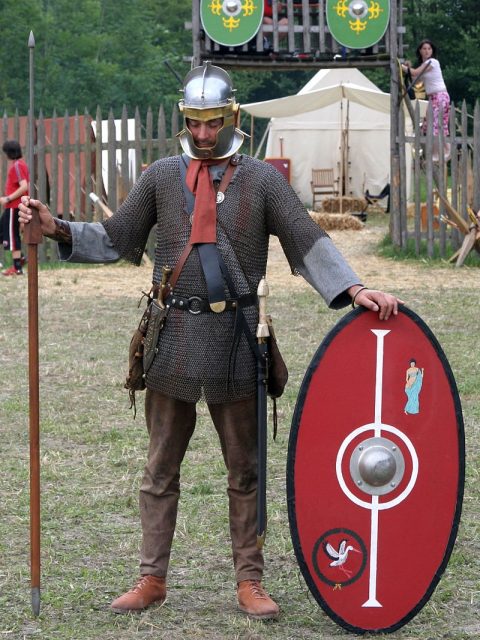 He defeated the Franks, took their leaders as prisoners and fed them to animals in a gory, public spectacle. His victories won him even greater devotion from soldiers and civilians alike.
But in 310 AD, a member of a rival political clan, Maximian, turned against him. After the Maximian's death, his son, Maxentius, took up the cause against Constantine. Since Maxentius controlled Rome, and therefore all Italy, his enmity was something Constantine would not accept.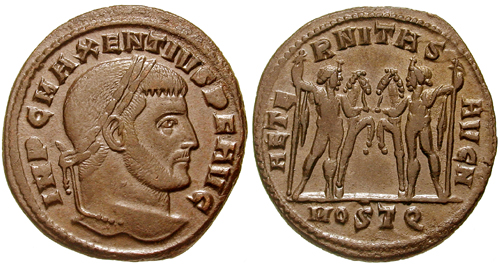 Constantine sent troops into Rome, a move which sent Maxentius scurrying for cover. But the Roman people wanted the two men to settle their grievances, one way or another.
Finally, Maxentius emerged from hiding to take on his rival. Unfortunately for him, when he and his men were re-entering Rome by crossing the Milvian bridge, the bridge collapsed beneath them. All of them were killed instantly.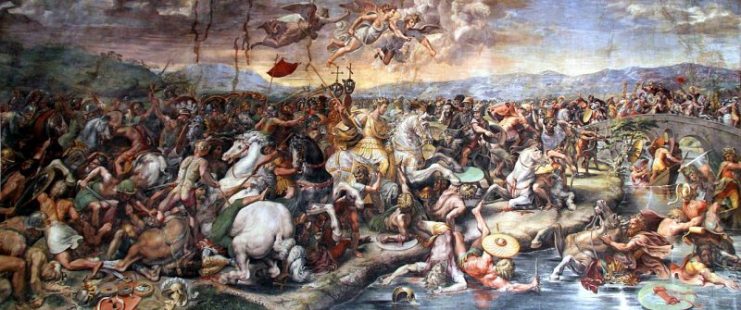 Like all skilled politicians, Constantine knew a perfect political moment when he saw it. Having recently converted, he thanked God for this turn events. But he didn't praise the mythical gods the Romans knew, but the Christian God instead. The moment became famous not just as a political win, but also a religious one. It represented a significant pivot in Constantine's political and religious fortunes.
Historians differ on why Constantine found religion. Some say it was his mother, Helena, who convinced him of the faith's importance.
Others are more cynical, believing that Constantine used religion and prayer as a way to curry favor with his people. Whatever the cause, his conversion had a significant effect on his relationship with Romans in all walks of life.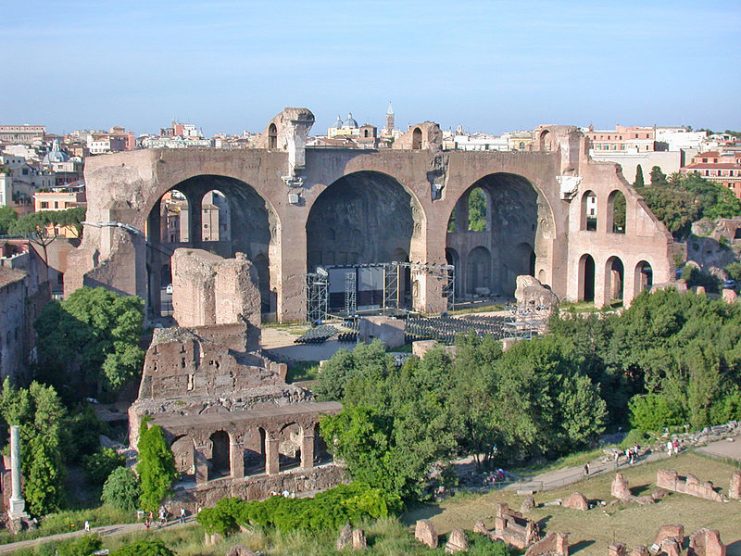 Men and money poured into his army. The soldiers, including Moors and Germans, came from all edges of the Empire. Constantine ruled the western half of the Empire, while Licinius ruled the eastern part. But this arrangement didn't satisfy Constantine. He had his eyes on the entire prize.
In 324, the opposing forces came together to fight what would prove to be a deciding battle in Constantine's career. He and his troops defeated Licinius at the Bosphorus Straits.
With that victory, he achieved his long-held dream of ruling the entire Empire. To mark the occasion, he had his people rebuild Byzantium, which he promptly renamed Constantinople (now Istanbul).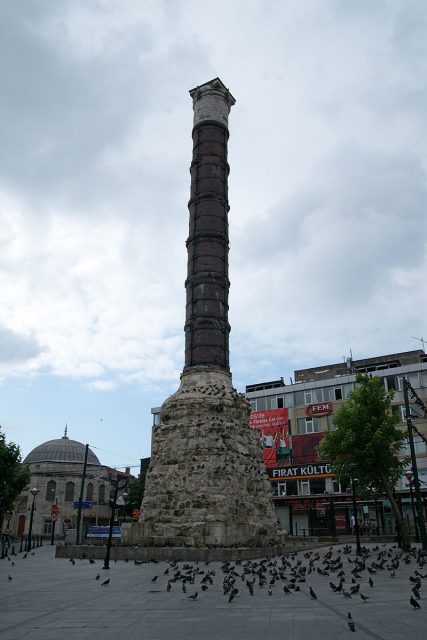 He ruled for another 13 years but succumbed to illness in 337 AD.
During his time in power, Constantine successfully fought off occasional incursions into the Empire, but at the end of his life, he began starting problems with Persia (now Iran). Instead of calming the storm, he left the mess to his son and successor, Constantine II, to solve.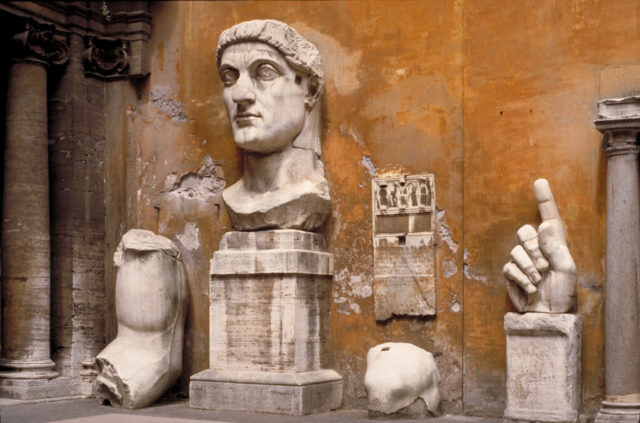 Read another story from us: How War Built An Empire: Conflicts Ensured Rome's Future Growth
Constantine brought the Empire back to relative glory during his lifetime. And while he is considered "great" for the battles he fought so well, he is equally famous for being the first Roman Emperor to introduce Christianity to the people.
His war efforts meant the slaughter of thousands, while his religious principles meant he should have advanced the cause of peace.