Born to an aristocratic family, she saved thousands during WWII but died in poverty. She was vital to the French resistance and played a role in the Normandy landings. So crucial was she to British intelligence they called her "Churchill's favorite spy."
Maria Krystyna Janina Skarbek was born on May 1, 1908, in Warsaw, Poland. Her mother was a wealthy Jewish woman from a banking family, and her father was Count Jerzy Skarbek – related to the famous composer Fryderyk Chopin.
She was a tomboy and addicted to adrenaline. She was encouraged to take up hiking, horseback riding, and skiing in the Zakopane and the Tatra Mountains. When the family fortune dried up, she worked at a car dealership. That did not last.
Krystyna Skarbek got married, then divorced, and remarried a wealthy Polish businessman and diplomat who swept her off to Africa in 1938. The following year, Germany invaded Poland. They sailed back but did not make it before Poland fell.
They disembarked at London, where Krystyna dumped her husband and joined the British Secret Intelligence Service (SIS). They were not expecting much of her so she was given a journalist's pass and sent to Warsaw to distribute propaganda leaflets.
She went to Hungary and with the help of a Polish Olympic skier crossed the Tatra Mountains into Poland. Back in Warsaw, she tried to get her mother out, but she refused to leave.
Having dispensed the leaflets, Skarbek returned to Hungary where she met Andrzej Kowerski. He was a childhood friend and former army officer who became the love of her life. With Poland's fall, Kowerski had built an escape route for other former Polish military personnel, and Skarbek wanted to help.
Using this escape route, Skarbek gathered intelligence for the British, while funneling weapons and cash to the Polish resistance. It was she who smuggled out pictures of German military forces massing on the Russian border for Operation Barbarossa – which Stalin refused to believe until it was too late.
In January 1941, however, she was arrested by the Gestapo. In jail, she bit her tongue and spat out blood. Afraid she had tuberculosis (then incurable), the Gestapo released her.
Hungary was no longer safe. It had allied with Germany in November 1940, so Skarbek was evacuated to British-occupied Cairo, Egypt. There, she fell under suspicion. The Allies could not believe a woman could smuggle people and information out of Nazi-occupied Poland on her own. She was obviously a Nazi spy.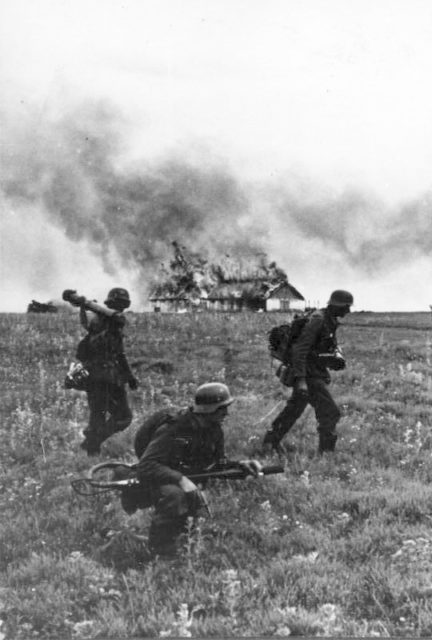 To keep an eye on her, they gave her a pension and nothing else. Then she was asked to join the new Special Operations Executive (SOE) in 1944 because she spoke French. The SOE was part of Winston Churchill's order to "set Europe ablaze" with sabotage operations.
Skarbek mastered hand-to-hand combat, garroting, knifing, and parachuting, but was never a great swimmer. Nor did she like guns, finding them too noisy. She received a new identity – Christine Granville, a British citizen, and aristocrat born in 1915.
Seven years younger, she set off for France where she was given another new name – Madame Pauline Armand (also an aristocrat). Although France was occupied, its Vercors Massif region is so mountainous the Germans had only a small force there. The area became the center of the Maquis French Resistance group.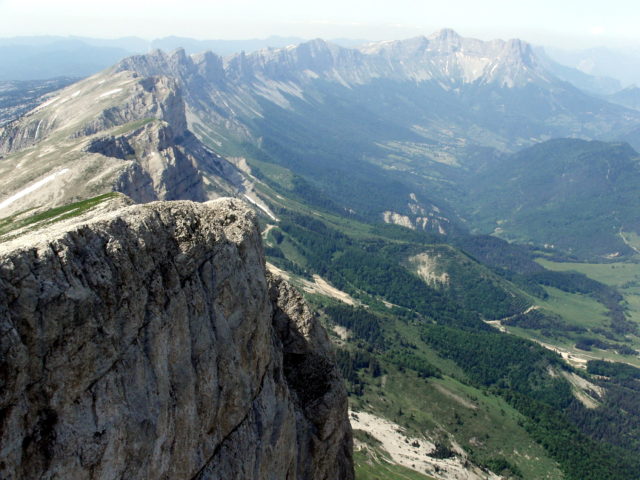 Her handler was Francis Cammaerts, a British SOE agent whose partner had been caught, tortured, and executed by the Germans. Their job was to harass the Germans through sabotage and so distract them from the upcoming Normandy Landings. They also liaised between the Allies and local resistance fighters.
Skarbek looked for Poles and other nationalities force-conscripted into the German army. Using her charm, she pointed out that Germany was losing the war, so why not join the winning side.
In early August 1944, she hiked for two days to the German garrison at Col de Larche and convinced the Polish soldiers they should change sides. Then she turned her charms on the German soldiers. It worked.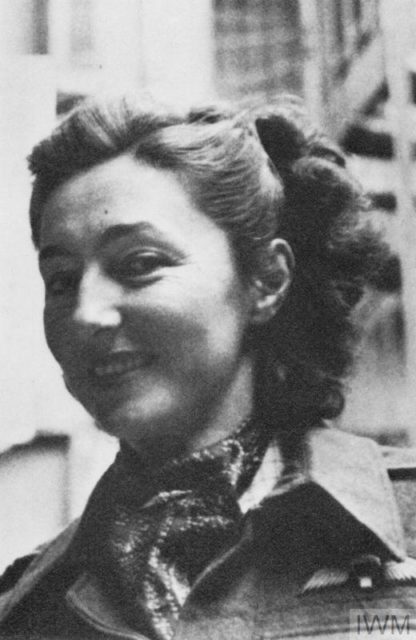 On August 13, however, Cammaerts and two other SOE agents were caught by the Gestapo. The Allies and the Maquis considered them a lost cause, but not Skarbek. She went to the prison where they were to be executed and told the Gestapo officer in charge the impossible.
She said she was a spy and the niece of British General Bernard Montgomery. If the three were killed, she would personally see to it that the officer and all his men would suffer when the war was over.
The two talked for hours, and in the end, she walked away with her men, while the officer had gained two million francs. The British trusted her so much that when she asked for the money, they airdropped it to her – no questions asked.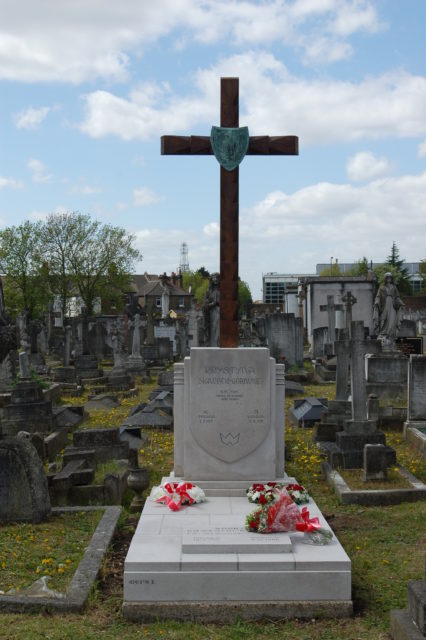 Skarbek was in Cairo when the war ended, but she was not happy. She was the longest-surviving female SOE agent. All she received was a month's pay and told she was no longer needed. She was awarded a few medals, and that was it.
In 1946 Krystyna obtained British citizenship as she could not return to Soviet-occupied Poland.
She worked at odd jobs during the years following the war. Waitressing; a sales clerk in department stores; and as a stewardess on cruise ships while living in a series of cheap London hotels. Until 1952, when her luck ran out.
Dennis Muldowney was a former merchant marine who had fallen head-over-heels for her, but she was not interested. When she returned to her room on the night of June 15, he was waiting. Skarbek was stabbed to death. Muldowney was later hung, however, conspiracy theories persist about her killing.