Arizona is the final resting place of US Airforce's aircraft and has been since World War Two ended.
There are thousands of aircraft that have been declared as out of service in the Tucson Desert at the US governments storage yard for aircraft. Once there, they are either dismantled for scrap or stored, depending on their condition.
This storage yard consists of 2,600 acres (approx) and has been given the nickname of 'the Boneyard.' An aerial view of this site shows the vastness and, using Bing, you can zoom in using their interactive map online allowing you a closer view of the craft held in this place.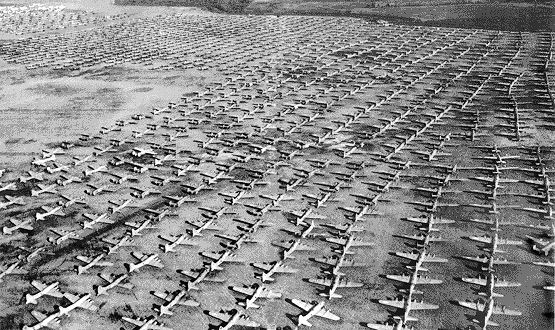 This site also doubles as a facility used for storage; mainly for planes temporarily out of use but the main residents are decommissioned and retired craft as well as those ready to be dismantled and used for scrap.
At this moment in time, you'll find 4,000 aircraft on site.
There are various reasons that this location is chosen to be a graveyard for aircraft; hot and dry conditions of the desert enable the craft to be kept out in the open with little fear of rust. The terrain consists of dry soil; this better allows the planes to be maneuvered without going through the time, and cost of constructing runways made of concrete.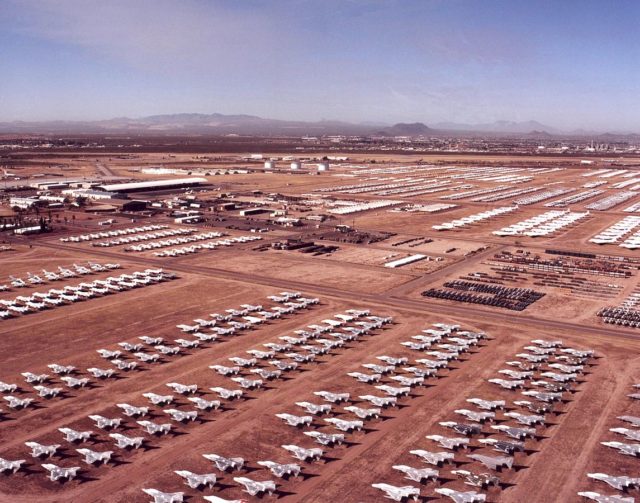 The aircraft, on arriving at this location, are stripped of all engines, weaponry, and engine parts. These vital parts are either recycled in other aircraft or sold on (with the profits going towards the running costs of the facility). Parts sold from aircraft here can reach a staggeringly high sum, they can make in upwards of $550,000,000 in a year.
You won't only find fighter jets and planes at this site – there are also cargo and freight craft. Watch the video and see the wide variety of aircraft that are now resting at the Boneyard.
Video Credit: Sgt. Nicholas Kurtz
https://www.youtube.com/watch?v=Csmhe3UVNRs
Video by Tech. Sgt. Nicholas Kurtz