Being awarded the Victoria Cross – Great Britain's highest military decoration for acts of extraordinary courage and valor – is rare enough. Being decorated with it twice is pretty much unheard of, but not entirely impossible. Three men in all of history have achieved this astonishing feat, and one of them was Captain Noel Godfrey Chavasse, who served in the First World War.
In his early life, Chavasse did not get off to the best of starts. He and his older twin brother Christopher were born in 1884. Both boys were very small and weak babies, and suffered from typhoid in their first year of life.
Despite this early hiccup, though, both Noel and Christopher soon grew stronger. In the later years of their childhood they excelled at sports, particularly rugby, and later at academics too.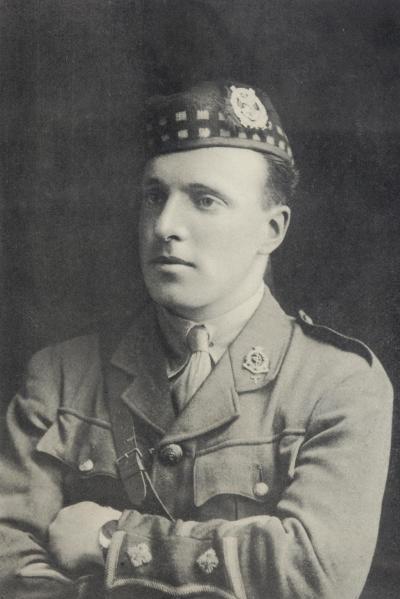 Indeed, despite how sickly they had been as infants, it soon became obvious that Noel and Christopher Chavasse were exceptionally talented in the field of sports. Both brothers represented Britain in the 1908 Olympic Games, where they competed in the 400 meter race.
Both young men studied at the prestigious Oxford university. Noel studied medicine, graduating as a doctor in 1912 and winning the university's top medical prize, the Derby Exhibition.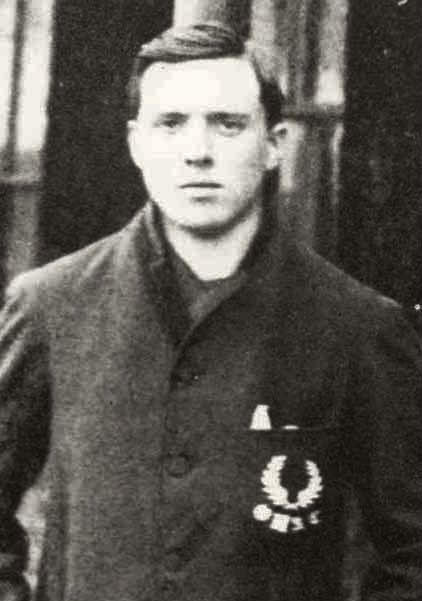 In 1913 he joined the Royal Army Medical Corps, and received a lieutenant's commission in June that year with the 10th Battalion of the King's Liverpool Regiment, otherwise known as the Liverpool Scottish. Everything seemed to be going smoothly for Chavasse until the following year, when WWI broke out.
Noel Chavasse, hero of the rugby field and athletics track, wasted no time in transferring his courage, resilience and determination to the battlefield. He was promoted to captain, and his first award for valor came in June 1915, when his battalion went into battle at Hooge in Belgium. It was one of the first battles to see major use of a new and very fearsome weapon: the flamethrower.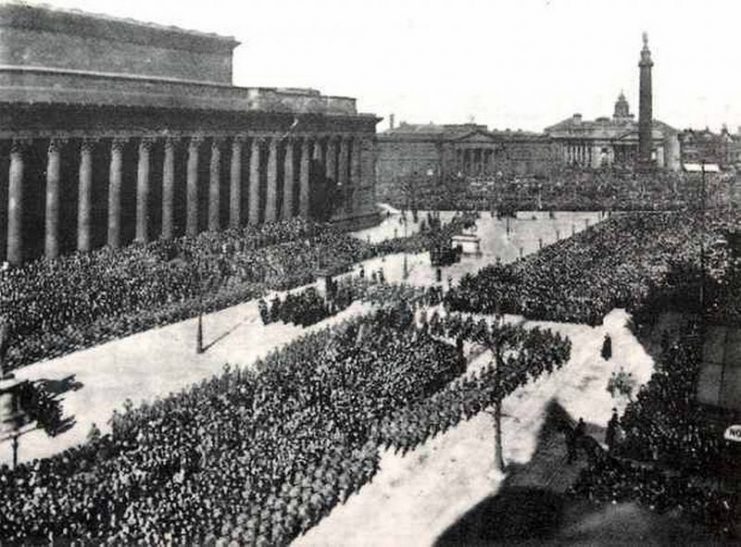 At Hooge, Chavasse went continually back and forth into No Man's Land to treat and rescue wounded soldiers, only stopping after forty-eight hours, when he was certain that there were no more troops to be saved. For this act of tireless heroism he was awarded the Military Cross.
This was only a taste of what was to come, though. In July 1916 Chavasse and the Liverpool Scottish were stationed in the trenches of Guillemont, in the Somme, one of the fiercest arenas of combat of the war.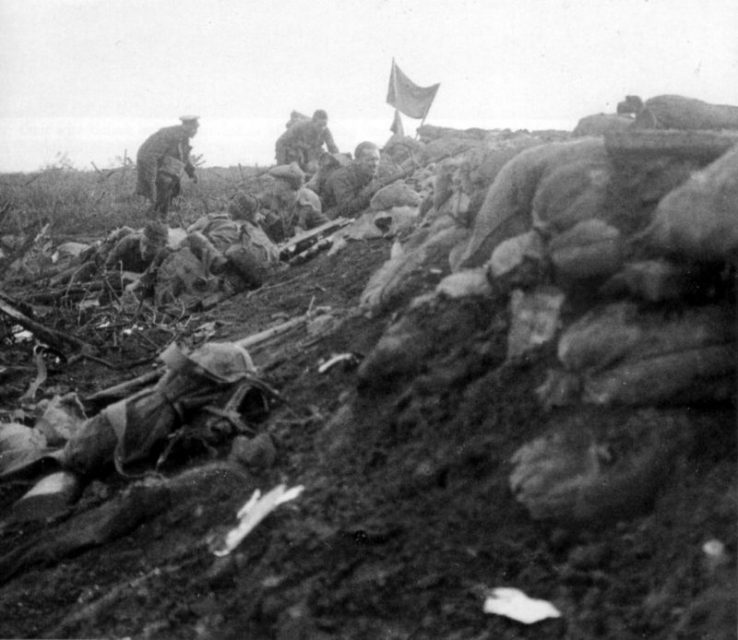 On August 9th, his battalion was ordered to go "over the top," as the saying went, and launch a full frontal assault on the German trenches. The results of this ill-planned attack were predictably disastrous. Within a few hours, almost a third of the 600 men who had charged were dead.
Chavasse, however, was not deterred from his duty, in spite of the horrendous carnage and withering enemy fire. Exposing himself to enemy fire, as he done the previous year at Hooge, he ventured out into No Man's Land and attended to the wounded soldiers.

At night he returned to this perilous territory, getting as close as 25 yards to the German trenches in his search for wounded men. He and a stretcher bearer carried one badly wounded soldier over a distance of 500 yards while exposed to German fire. A shell burst near him, injuring him, but he pressed on regardless.
During the two days of this part of the battle, he saved the lives of at least twenty seriously injured men, and treated countless others for non-life-threatening injuries.
Furthermore, what was just as important as his medical expertise was his attitude. In the face of extreme adversity and the horrors of the trenches, he maintained a cheerful, positive disposition that helped to inspire and bolster the emotional strength of his fellow soldiers. For this act of selfless gallantry, he was awarded the Victoria Cross.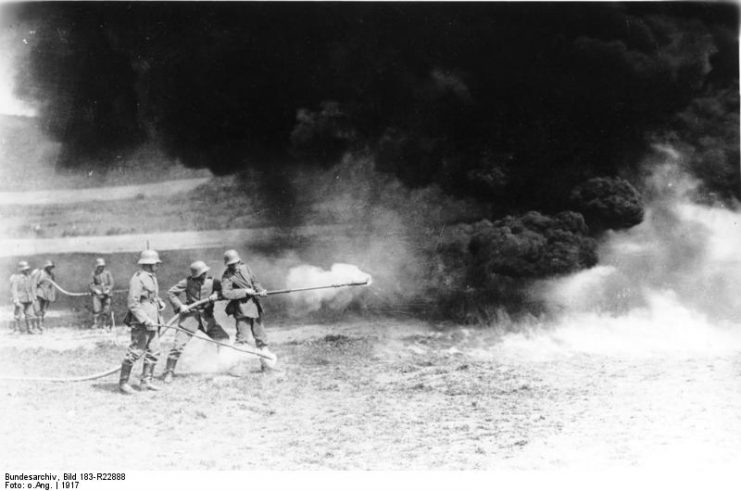 Chavasse did not only attend to troops on the battlefield, though, and it was not only wounds and physical injuries he was concerned about.
He also kept a close eye on the men, and when it looked like a soldier was on the verge of having a nervous breakdown – a common occurrence in the hell of the trenches, where men would sometimes even shoot themselves in the foot or leg to try to get sent away from the Front – he would transfer that person to a post of light, low-risk duty to allow them to recover.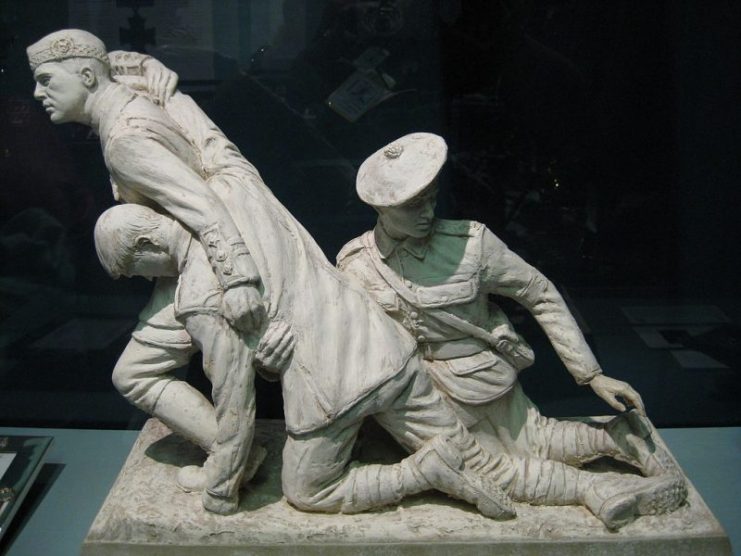 In the summer of 1917, Chavasse and the Liverpool Scottish were transferred to the trenches of Wieltje, near Ypres. There, on July 31, the offensive to retake Passchendaele Ridge from the Germans began.
The Germans defended their position with artillery, machine gun and small arms fire, and the dreaded mustard gas. The Liverpool Scottish lost 141 enlisted men and two officers.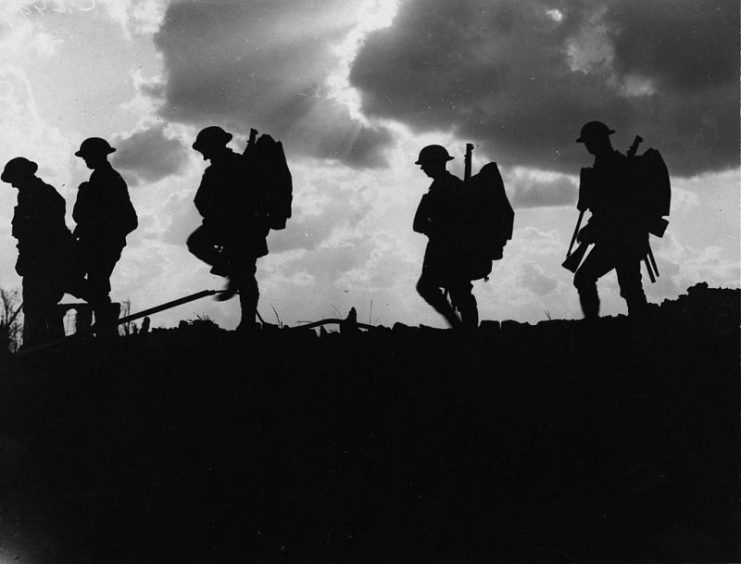 On the first night of the battle Chavasse was wounded in the head, but even though it was recommended that he be evacuated on account of his injury, he simply bandaged his head and refused to leave.
As he done before, he ventured out into No Man's Land again and again, treating and rescuing wounded soldiers with tireless determination and unshakeable courage in the face of enemy fire.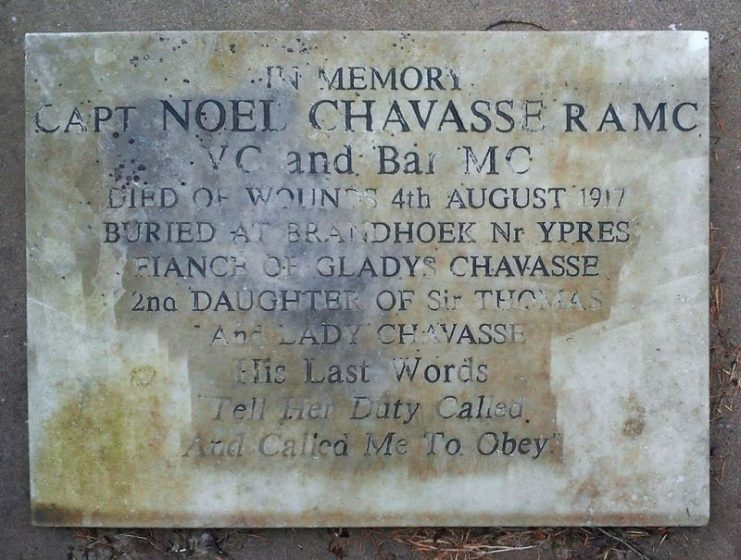 Once more he continued doing this until physically exhausted. While he rested two days later, on August 2nd, his post took a direct hit from a German shell.
Everyone at the post was either killed instantly or severely wounded. Chavasse was one of the critically injured, but despite his terrible wounds he crawled for half a mile to get help for the other wounded men.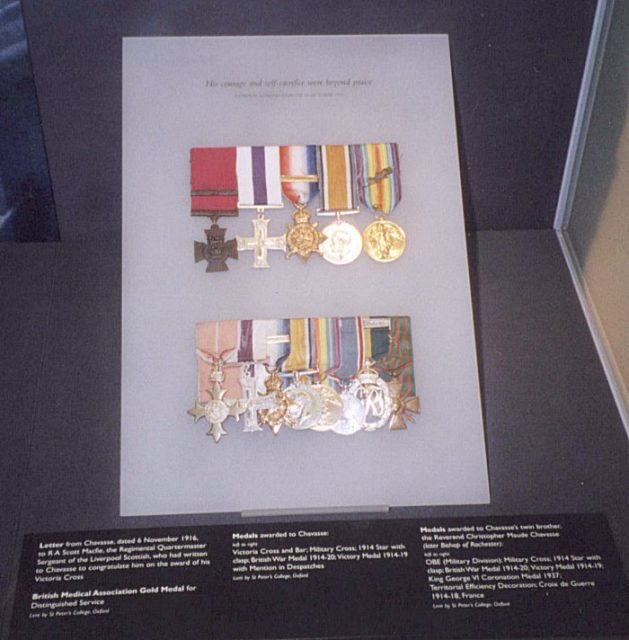 This time he could not refuse evacuation. His injuries were dire – and, sadly, they turned out to be mortal wounds. He died in the hospital two days later, on August 4, 1917.
Read another story from us: Teenage Hero of the Battle of Jutland & Recipient of the Victoria Cross
On September 14, 1917, he was posthumously awarded a second Victoria Cross for his courage and valor at Ypres, becoming the third man in history to be decorated with it twice.
The second VC was added in the form of a bar to his first VC, and his exceptionally rare medal is now on public display at the Imperial War Museum in London.