The Funtrak 'Panzer' is a new concept in fun vehicles. Designed and built in the same way that real tanks are made, it is a personal vehicle that can be hired out as a stand-alone or to groups as a team asset. It can complement or replace quads, go-karts, 4x4s and buggies because it is different and it is new.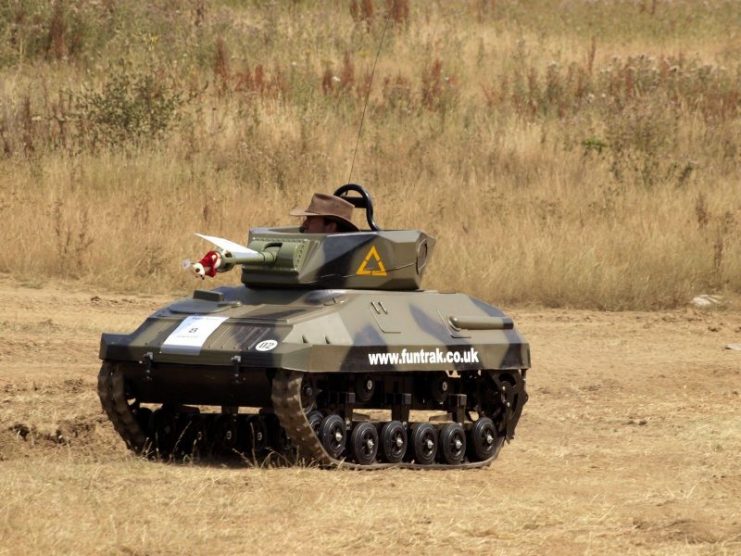 Armament
But being a tank – it also has a gun. The 'Panzer' has a number of barrel attachments from dummy,
to paintball to laser. The paintball and laser versions can be fitted with sensors on the bodyshell which will initiate smoke, flare, beacon or engine cut-off when a 'hit' is scored. With two-way radio between tank commanders, this package adds a whole new dimension of realism to games, either with infantry or in pure tank battles.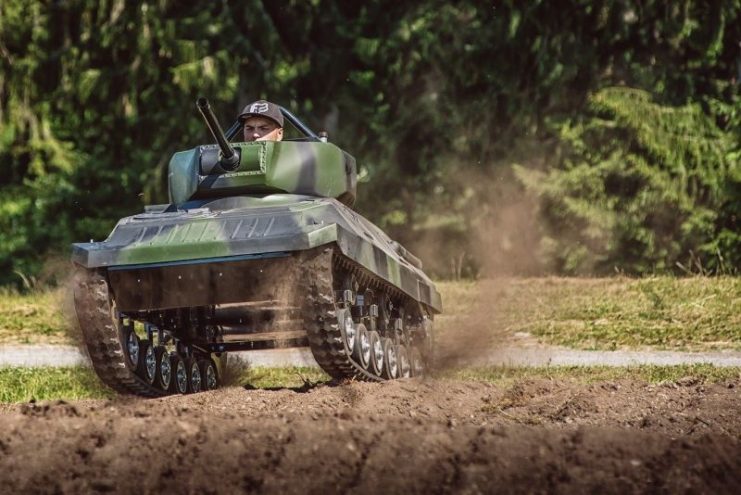 Manoeuvrability
Powered by a reliable petrol engine with electric start; the flexible tracks and suspension allow the Panzer to climb over and cross obstacles which wheeled vehicles cannot consider. The hydraulic drive to the tracks is thoroughly reliable while the whole vehicle is designed to be simple to maintain, service and repair.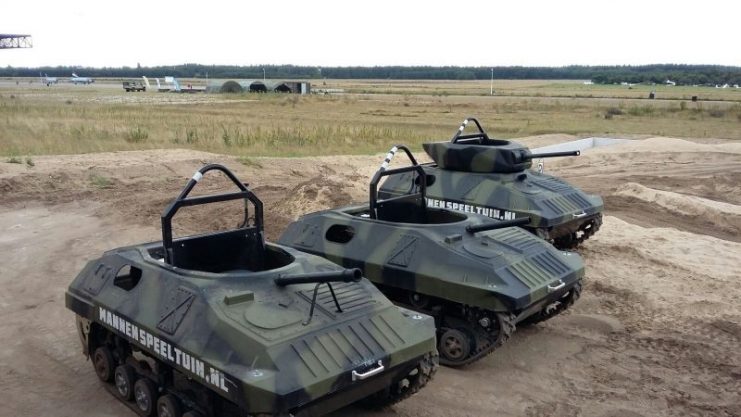 Protection
Above all it is safe. With four-point harness and built-in stability, this vehicle offers fun and novelty without the need for speed. Insurance is therefore considerably less than for faster vehicles such as quads.
Deployment
The steel chassis is immensely strong, while the fibreglass bodyshells are quickly detachable, easy
and cheap to replace and come in a variety of camouflage colour schemes. The power output is
pre-set by the marshals, allowing newcomers to get used to the controls and performance at half-throttle, before tackling the more challenging obstacles and terrain using full power.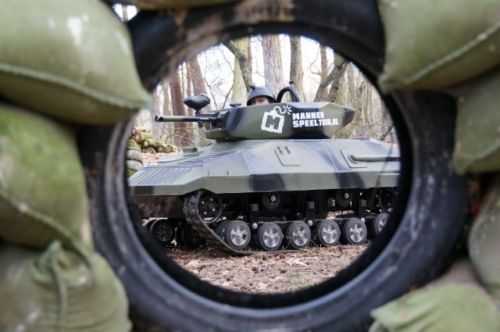 Marshalling
Available as an optional extra is a Marshal's Control Box. This consists of a radio transmitter with switches to provide instant cut-out and re-start of up to six tanks.
Not only is this a useful safety device, it also enables a single marshal to control an event without having to be highly mobile and of course provides the ideal sanction against drivers misbehaving or disobeying the rules. Marshals can also monitor and use the tank commanders' radio nets giving precise and firm control over games in progress.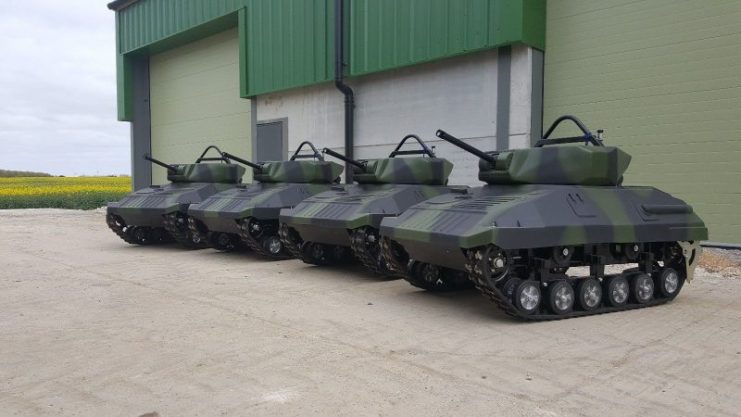 Maintenance and Service Support Warranty.
Each vehicle is fully guaranteed for one year against defective parts or construction. The engines are covered by the engine manufacturer's own warranties. Maintenance. Each Funtrak Panzer is designed to be serviced each morning to run continuously for the rest of the day.
Routine servicing is very simple while the vehicle can be dismantled into its major component parts for storage/container transit. Spare parts are readily available from Funtrak Products Ltd. The roadwheels use self-lubricating bearings which are designed to be used routinely in off-road conditions. And you can find out more details here