The Higgins landing craft cannot be overlooked when discussing factors that led to the Allied victory in World War II. Andrew Jackson Higgins created the LCVP that brought the Allies onto the beaches of Normandy in 1944. General Dwight D. Eisenhower once said that Higgins was "the man who won the war for us."
Higgins began building boats in New Orleans. Higgins Industries became known for the kind of boats that were useful in the shallow bayous of Louisiana. One of his earliest designs was known as the Eureka boat, or the Spoonbill. The US Marines would eventually use the craft because of its utility and its durability.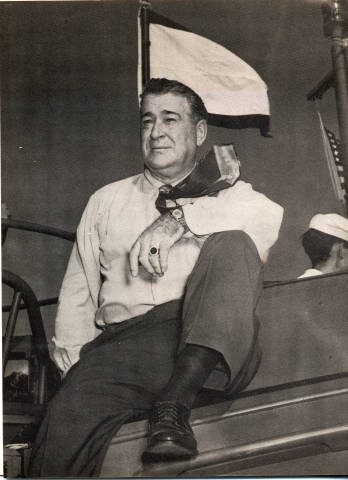 Because of Higgins' unique design, the craft could maneuver in only eighteen inches of water. By placing a block of wood at the bow (called a "head log"), the craft became almost indestructible in debris-laden water or when run aground. The propeller was tucked into the hull, protecting it from debris and contact with the floor. These would prove to be useful features when Higgins designed the Higgins boat.
With the US Marines already interested in his designs, Higgins was asked to create a new version of the Eureka, incorporating elements needed by the military. The new boat would have a deep-V hull forward, a reverse-curve section in the middle, and two flat sections in the aft which would protect the propeller and the shaft.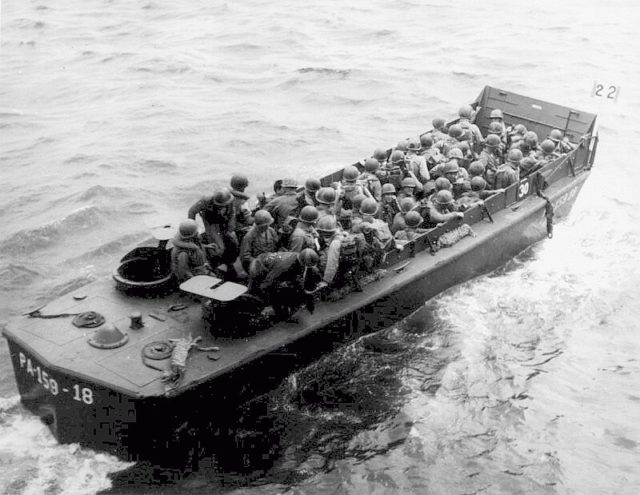 The reverse curve would push debris away from the hull, and the flat sections worked like a catamaran, allowing a planing effect that increased speed and maneuverability. The Marines added a bow ramp and the D-Day LCVP was complete.
The Higgins was 36 feet LOA with a 10-foot beam and could hold 36 men and two .30-caliber machine guns, and still, cruise at 12 knots. The craft was able to land thousands of soldiers on the beaches of Normandy, leading to the defeat of the Nazis.