The Flak 88 was a legendary WWII-era anti-air and an anti-tank gun used by Nazi Germany and their allies.
The predecessor of this iconic gun was produced by Krupp during the First World War, designated as 8.8 cm Flak 16, as one of the first specially designed AA cannons, it soon showed results in countering the swarm of newly-developed aircraft which were conquering the skies above Europe. However, the German Empire suffered a crushing defeat, forcing extreme budget cuts on its military.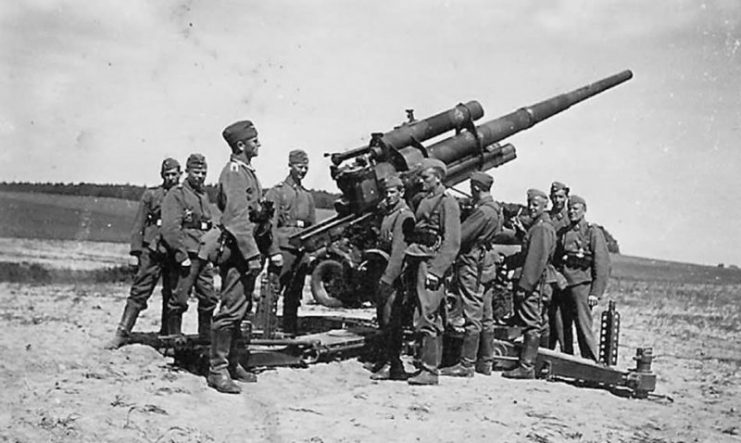 Despite the Treaty of Versaille forbidding the German military to produce such heavy weapons in the interwar period, the 88 series were constantly improved and developed. The semi-automatic loading system made it easy to use since the shells would be disposed of by levers and the loader would insert the second shell.
But the trick in producing any functional anti-aircraft gun was in achieving high muzzle velocity while firing heavy projectiles high into the air. This was the main trait of every Flak 88 model ― from its introduction in 1917 to the late-WWII versions adapted for heavy tanks and tank destroyers such as the Tiger and Jagdpanther.
In 1933, when the Nazis seized power, the 8.8 cm Flak 18 was put into mass production. What followed were improved versions created in 1936, 1937, and ultimately in 1941. The 8.8 cm Flak 41 became the symbol of air defense in Nazi Germany as its powerful 20 lb (9.4-kilogram) shell was capable of knocking down Allied bombers and fighters at an altitude of more than 26,240 ft (8000 m).
Once the Wehrmacht realized the scale of firepower which the 88 caliber had to offer, projects were initiated to produce an anti-tank version called the 8.8 cm PaK 43 and to fit the gun onto tanks. Besides impenetrable armor, the 88 gun designated as the 8.8 cm KwK 36 and later the KwK 43 tank gun was the main advantage which made the Tiger tanks so dreaded by Allied servicemen.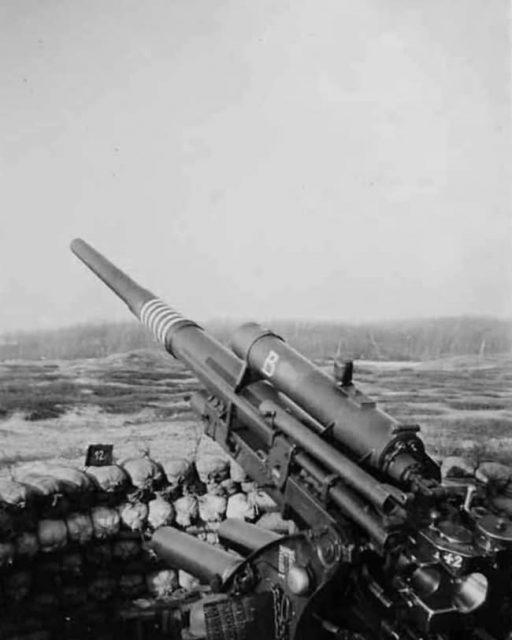 Although its primary use was to ward off invading high-altitude bombers by using high-explosive ammo, on the ground the 88 caliber had a devastating effect, once supplied with armor-piercing shells and a variety of anti-tank projectiles.
Its successful service history is perhaps best described in the words of an American historian and WWII veteran. Paul Fussell wrote that American troops knew that the greatest single weapon of the war, the atomic bomb excepted, was the German 88-mm flat-trajectory gun, which brought down thousands of bombers and tens of thousands of soldiers. The Allies had nothing as good.