During the First World War, Turkey made the unexpected decision to side with Germany and declare war on the allies, principally Britain,
France, and Russia. In response, the British persuaded Sherif Hussein of Mecca to gain independence from Turkey, resulting in the Arab Revolt of 1916-1918. The dazzling British soldier T. E. Lawrence, better known as "Lawrence of Arabia", became a legend for his role in aiding Sherif Hussein.
His achievements, however, would have been impossible without the unsung efforts of a forgotten band of fellow officers and spies. This groundbreaking account by Philip Walker interweaves the compelling stories of Colonel Cyril Wilson and a colourful supporting cast with the narrative of Lawrence and the desert campaign. These men's lost tales provide a remarkable and fresh perspective on Lawrence and the Arab Revolt.
Behind the Lawrence Legend: The Forgotten Few Who Shaped the Arab Revolt by Philip Walker is a groundbreaking account that moves away from Lawrence-centered narratives and highlights the unsung efforts of forgotten fellow officers and spies.
Drawing on newly discovered diaries, memoirs, and photographs, Walker interweaves the compelling stories of Colonel Cyril Wilson and a colorful
supporting cast with the story of Lawrence and the desert campaign. While Lawrence blew up trains in the desert, Wilson and his men carried out their shadowy intelligence and diplomatic work, rooting out anti-British soldiers who were attempting to sabotage the revolt. Without Wilson and his circle, there would have been no "Lawrence of Arabia."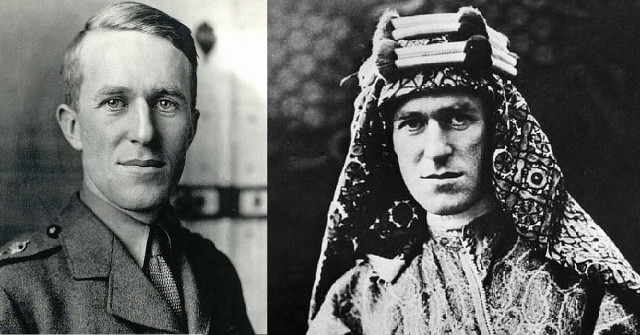 "After another round of books on T. E. Lawrence 'of Arabia' published on the war's centennial, it seems scarcely credible that anything new can be said on the subject. But Philip Walker has discovered an astonishing wealth of new material in private collections. The 'Forgotten Few' peers beneath the Lawrence legend to reveal the seamy underbelly of the Arab Revolt." –Sean McMeekin, Professor of History, Bard College, New York
"An extremely welcome addition to the existing literature on the Arab Revolt in 1916-18. Exhaustively researched and colourfully written, it provides a nuanced and detailed sketch of the way the British assisted the Arab rebels, and brings to life a number of key actors whose roles have either been forgotten or obscured by the Lawrence legend." –Saul David, Telegraph
About the Author:
Philip Walker is a historian and a retired archaeologist who spent many years working for English Heritage. He has travelled in Libya, Palestine, Morocco, Xinjiang (the Muslim far west of China), and other parts of Central Asia.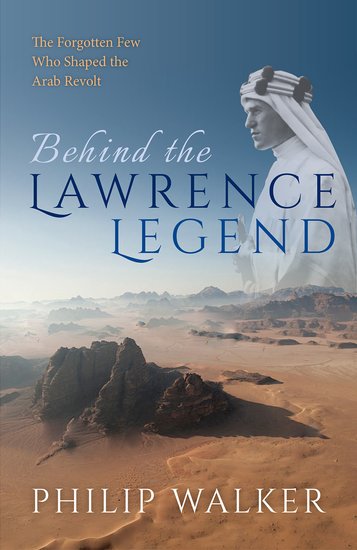 Behind the Lawrence Legend: The Forgotten Few Who Shaped the Arab Revolt 
By Philip Walker
Available now from Oxford University Press
 9780198802273 – $34.95 – 320 pages – 35 illustrations