The American Revolutionary War saw many bitter fights and acts of cruelty. Of all its actors, none were crueler than the British cavalry commander, Sir Banastre Tarleton.
A Privileged Beginning
Banastre Tarleton was born in Liverpool in 1754. The third child of a well-to-do merchant, he was educated at Middle Temple in London and University College Oxford, to prepare him for a career in law.
The Tarleton family wealth was closely connected to British North America. His grandfather had been a shipowner and slave trader, while his father's business profited from extensive commercial connections in the colonies. But Banastre showed little sign of making his living in that way.
In 1773, Banastre's father died, leaving him £5,000. It was a substantial sum by the standards of the time, but he blew most of it within a year on women and gambling.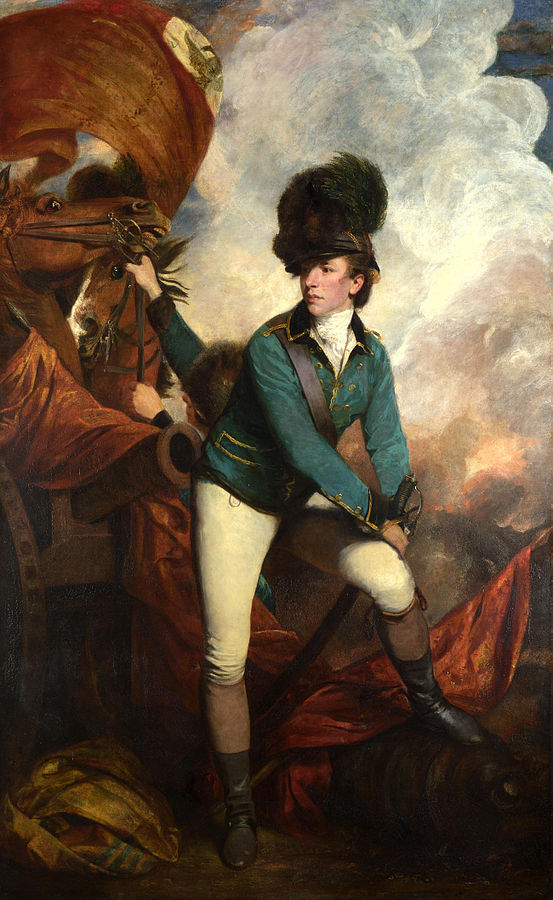 Off to War
By 1775, Banastre Tarleton was looking for a new direction in life. Meanwhile, war was breaking out in the colonies. Tarleton used some of his remaining wealth to buy a commission as a cavalry officer in the 1st Dragoon Guards. A skilled horseman and natural leader, he soon began to rise through the ranks.
In December, Tarleton shipped out to America as part of a failed expedition to capture Charleston. From there, he joined the main British army, where he started to make a name for himself.
In December 1776, he captured General Charles Lee by threatening to burn down the house he was in. Tarleton also took part in important confrontations such as the Battle of Brandywine. He was wounded during fighting at Easttown Township.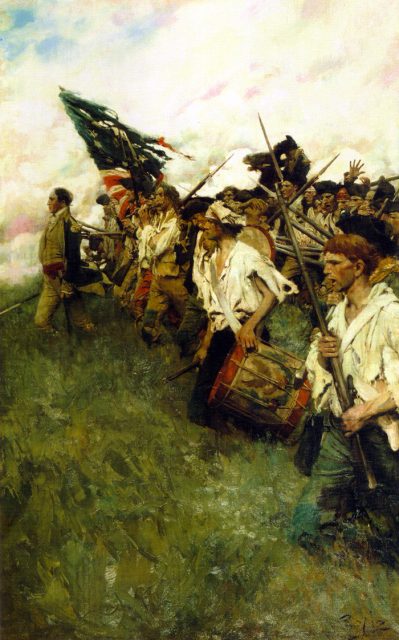 Tarleton's Raiders
In the summer of 1778, Tarleton was made a lieutenant colonel in the newly formed British Legion. This unit was a mixed force of cavalry and infantry consisting of American colonists loyal to the British.
Tarleton was soon put in command of the Legion, which became known as Tarleton's Raiders. It was a prestigious position, commanding a unit with great flexibility for scouting and irregular operations. Also known as the Green Horse or the Green Dragoons because of their green coats, they would soon become infamous for their actions against the colonists.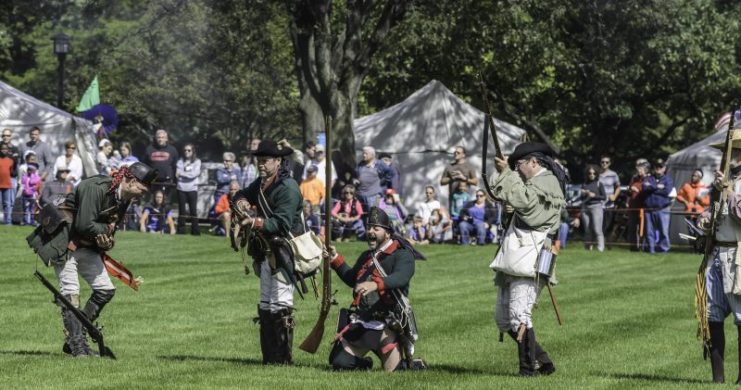 The Siege of Charleston
Tarleton's Raiders were sent to take part in the Siege of Charleston, where he had first experienced the bitter taste of defeat. There, the raiders had their first major victory at Monck's Corner.
In the aftermath of the fight, one of the Raiders assaulted a civilian woman before being stopped by one of his comrades. Stories of the incident contributed to the unit's dark reputation.
On May 12, 1780, Charleston fell. Tarleton had been part of a major British victory.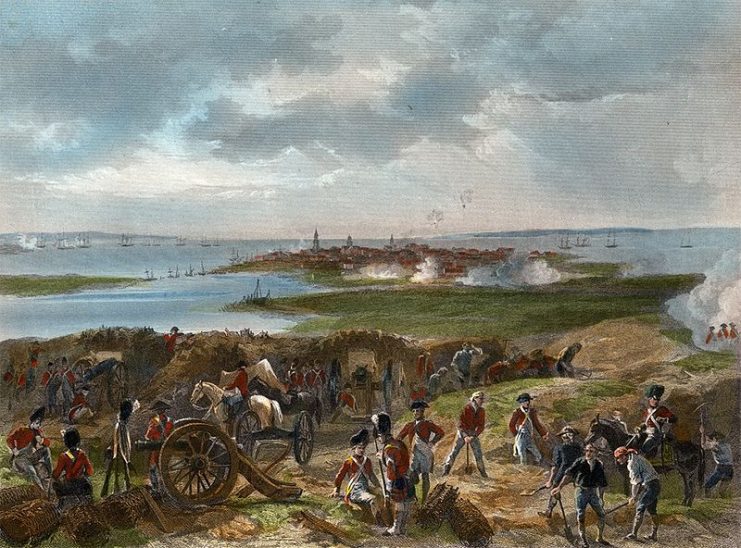 The Battle of Waxhaws
After Charleston, Tarleton and his Raiders were set to pursue a force from the American Continental Army led by Abraham Buford.
Tarleton caught up with Buford's column at Waxhaw. The British were outnumbered but still had an advantage, thanks to their experienced cavalry.
Exactly what happened at Waxhaw has been disputed, but the overall picture is clear. The Continental forces at first resisted but then began throwing down their arms in the face of the Raiders' attack. Buford tried to surrender but Tarleton, trapped beneath his dead horse, either didn't receive the offered surrender or ignored it. The Raiders continued their attack, massacring their opponents.
113 colonists were killed, another 150 injured. In Tarleton's forces, there were only five dead and 12 wounded.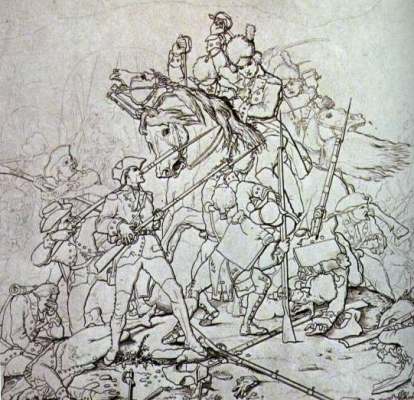 A Figure of Hate
The Waxhaw Massacre became infamous among the revolutionary Americans, with "Tarleton's Quarter" becoming a term for refusing to take prisoners. Though the battle consolidated British control in South Carolina, it also turned previously neutral colonists to the revolutionary cause.
Tarleton continued to roam South Carolina. The cruel violence of his men and their confiscation of food supplies hardened more hearts against the British and ensured that their opponents gained more support.
The Raiders took part in the British victory at the Battle of Camden and by themselves defeated a force under Thomas Sumter at Fishing Creek. Tarleton's cruelty was made all the harder for his opponents to bear because he was a military success.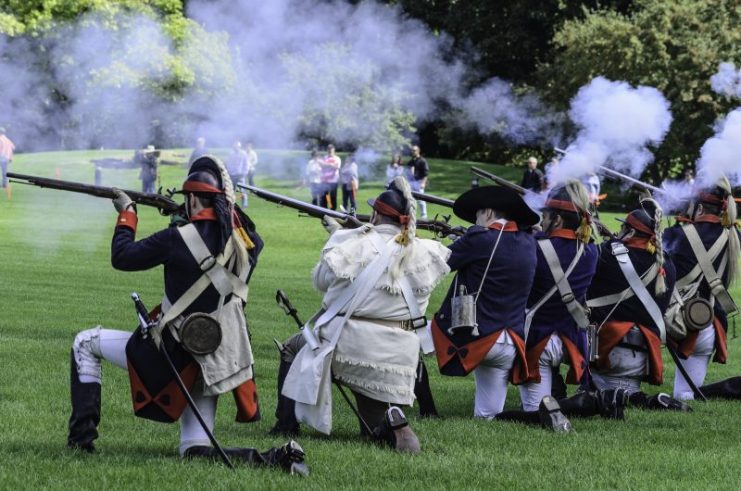 The Battle of Cowpens
On January 17, 1781, the Colonial forces finally turned the tables on Tarleton.
The Raiders were sent by General Cornwallis to take on a revolutionary force commanded by Brigadier General Daniel Morgan. Knowing that the British were coming, Morgan took a stand near Cowpens, South Carolina, where he formed a defense in three lines.
When Tarleton arrived, his men were tired, hungry, and outnumbered two to one. Always the aggressive leader, he ignored their disadvantages and went straight into an attack. Morgan's defense in depth strategy defeated Tarleton's assault. Morgan then enveloped the British, soundly defeating them.
Only 200 of the 1,000 British got away, Tarleton mong them.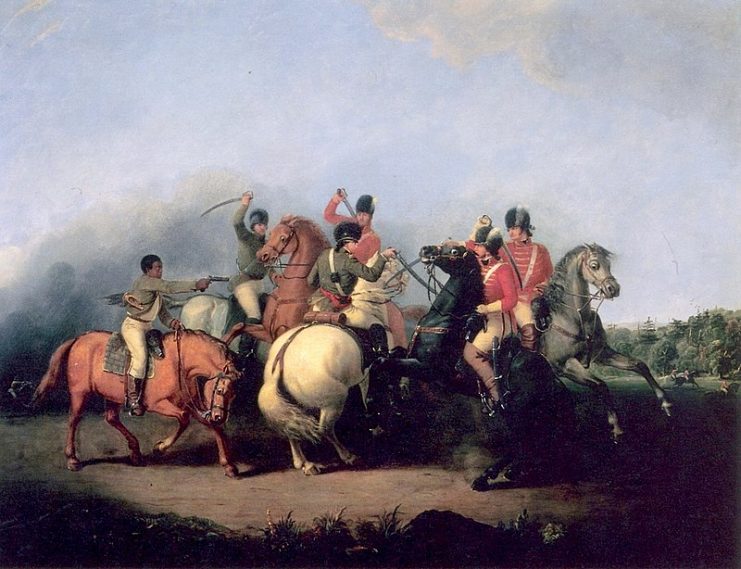 Into Virginia
Having escaped the Colonials, Tarleton returned to Cornwallis's forces. With them, he took part in the Battle of Guilford Courthouse, where he lost two fingers to a bullet. When the army traveled into Virginia, he led several raids, including failed attempts to capture colonial leaders.
As the revolutionaries tightened the noose around Cornwallis at Yorktown, Tarleton was given the task of holding Gloucester Point, where he was unhorsed and injured while fighting French hussars.
In October, Cornwallis surrendered Yorktown. The victorious Americans threw a dinner for their defeated foes. Of the senior British officers, only Tarleton wasn't invited.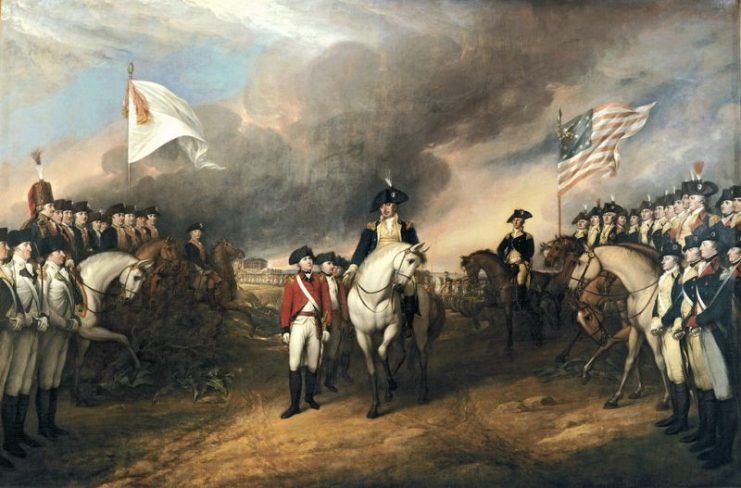 War's End
Tarleton was released from American custody on parole and returned to Britain. He was only 27 years old and was already one of the most hated men in the world. He wrote a book that portrayed his own actions in a good light and criticized Cornwallis's decisions.
Read another story from us: Victory in the Balance – Yorktown: Ending the Revolutionary War
In later years, Tarleton reached the rank of general, though he never again led troops in combat. He became an MP, married, and fathered a daughter outside of his marriage. He died in 1833.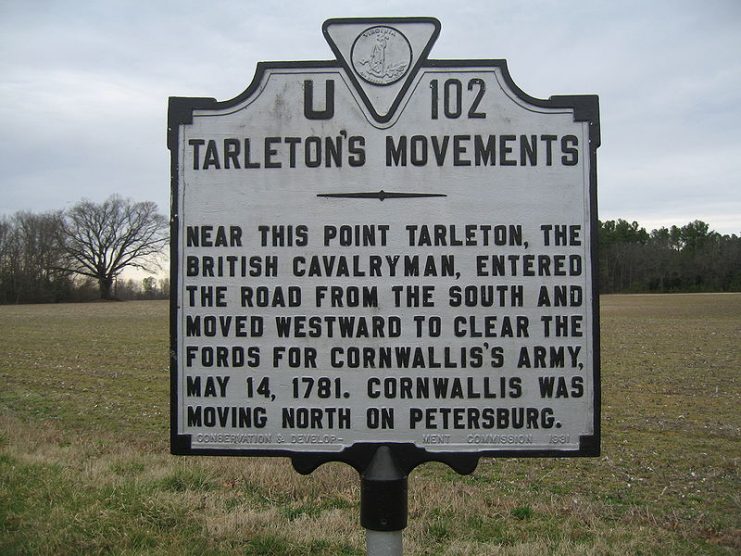 For all his decades of political and military service, he would always be best remembered for his actions as a young officer, when he was declared one of the cruelest men of the Revolutionary War.