This year the Polish Army led a multinational joint exercise of NATO in Eastern Europe – Anakonda 16.
24 countries, 31,000 soldiers, over 100 aircraft, 12 ships, 3,000 vehicles and tons of other military equipment were gathered for the exercise. It was the biggest and most significant military maneuvers led by Polish Armed Forces since 1989!
Anakonda 16 was held between 6-17 June 2016 in four military components: army, airforce, navy and special forces. 12,000 Polish soldiers carried out the exercises within two corps, three divisions (two Polish and one American), twelve brigades and air-bases, regiments, flotillas, and other subunits. At different stages of training, the key roles are put on Multinational Corps Northeast and Allied Land Command in Izmir. Among the foreigners taking part in the exercise, the most numerous will be the Army of the United States, which will send around 14,000 soldiers to Poland .
About 3,000 different types of vehicles will take part in an action, including Leopard 2A4 and 2A5 tanks, Rosomak armored carriers, about 105 aircraft, including F-16 Fighting Falcons and 12 naval vessels. Within the last 10 years, the ANAKONDA exercise has evolved from the typically military undertaking, through the exercise employing national non-military sector, then regional non-military sector, to the allied exercise where NATO member countries actively took part in.
Seeing international safety and security changes in both the regional and the global dimension, these exercises like ANKONDA-16 have a unique meaning. This can be confirmed by the participation of national contingents of more than half of NATO member countries in the exercise.
The ANAKONDA exercise, since its beginning in 2006, is prepared and conducted by Operational Command of the Polish Armed Forces. In previous exercises in 2006, 2008, 2010, 2012, and 2014 there were nearly 50,000 soldiers altogether.
Timetable:
6 June
Opening ceremony of the exercise at National Defense University in Warsaw.
7 June
About 2 thousand parachutists from Poland, USA, and Great Britain will carry out the airborne operation near Toruń.
8 June
Multinational engineering battalion will build the crossing on the Vistula River will be covered by around 300 vehicles, on the way to Baltic countries (within SABER STRIKE exercise), in Chełmno.
9 June
Anti-aircraft and antimissile defense subunits carry out exercises combined with shooting at field training area in Ustka.
10 June
At night both Polish and American airborne Forces make an assault using 35 helicopters.
11 June
Subunits of chemical forces and military medical services counteract threats connected with the use of weapons of mass destruction as well as conduct evacuation.
British battalion march and cross the Odra River in Biała Góra near Krosno Odrzańskie.
13 June
Multinational engineering battalion presents its capabilities in Chełmno.
14 June
Observer's Day in Land Forces Field Training Area in Wędrzyn (with participation of military-diplomatic corps).
15 June
After having transferred the responsibility to another unit, the mechanized battalion marches and crosses the Vistula River near Chełmno.
16 June
DVDay in Land Forces Training Centre in Drawsko Pomorskie – Land Forces Training Centre Drawsko.
17 June
The closing ceremony of the exercise at National Defense University in Warsaw.
Firefighters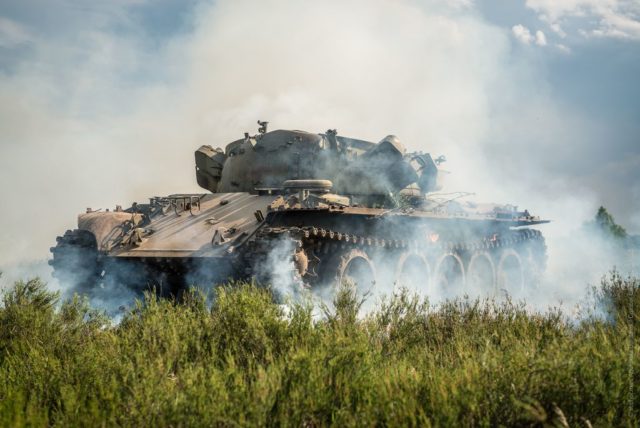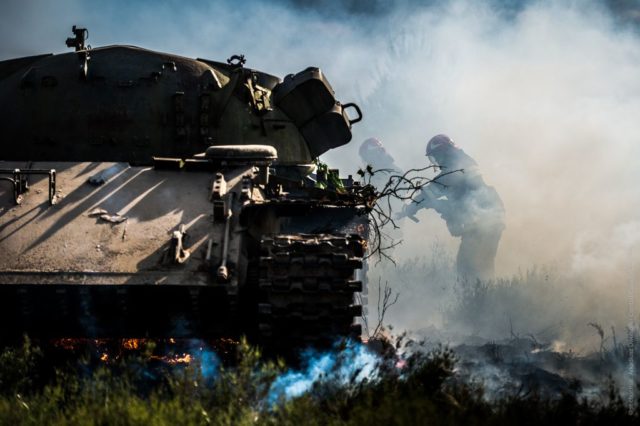 Airborne landing at night!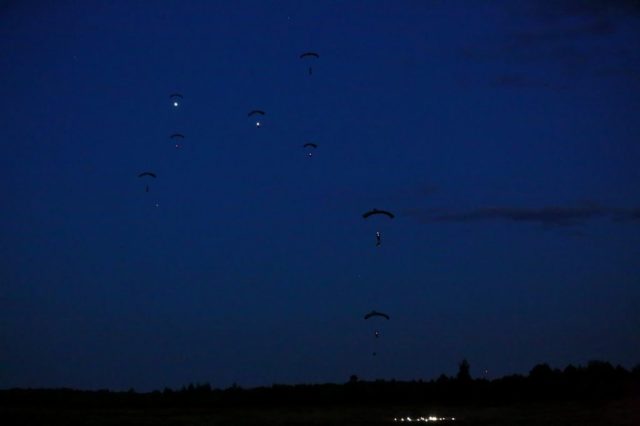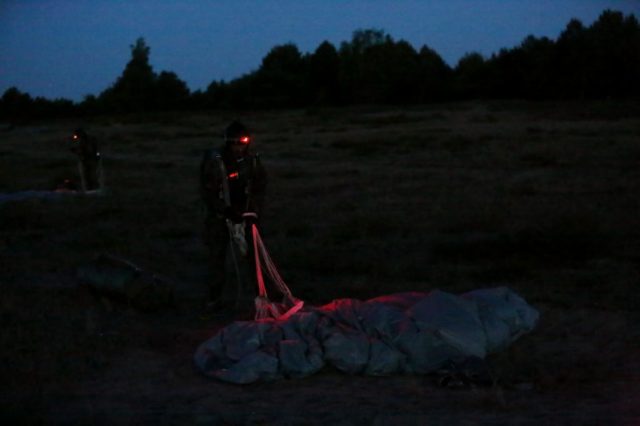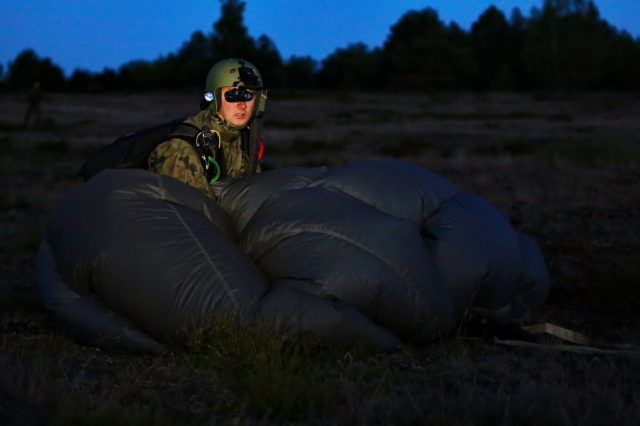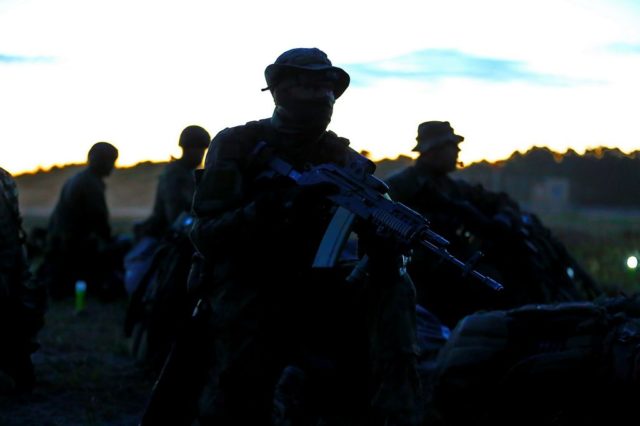 Armored Fist of Anakonda 16!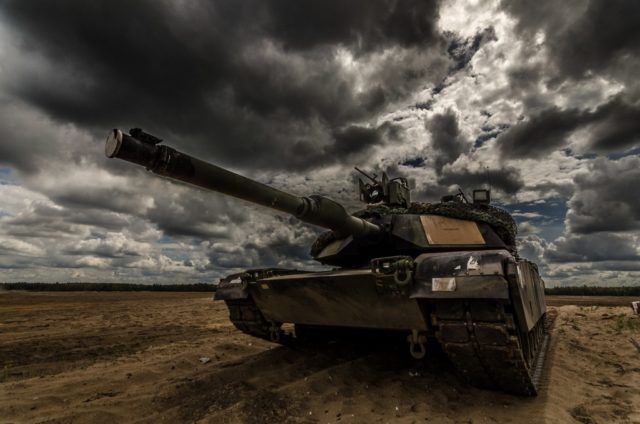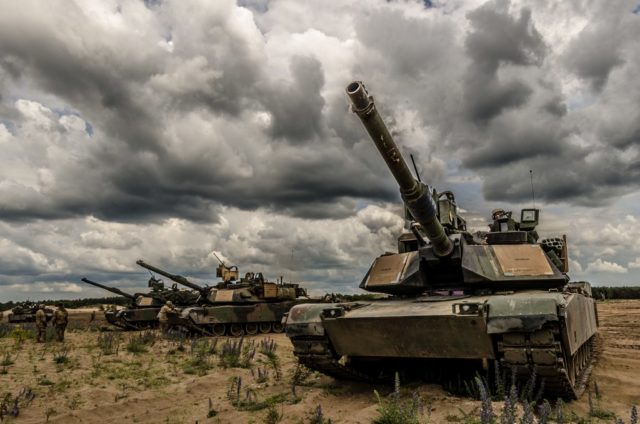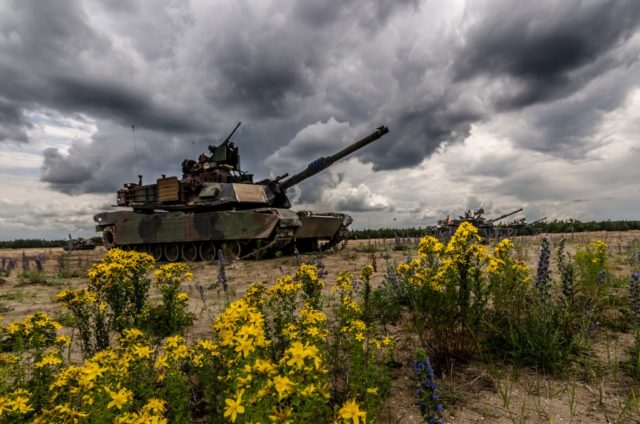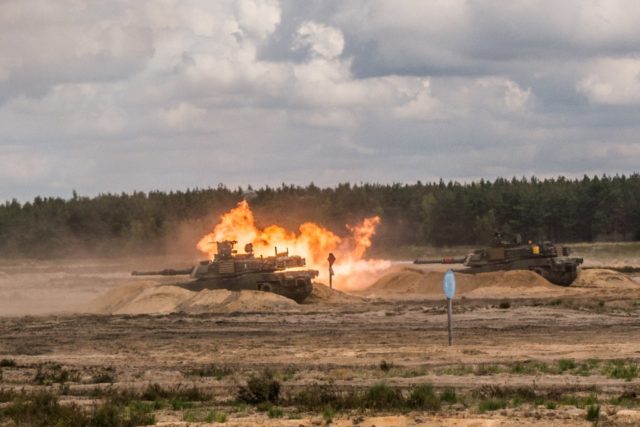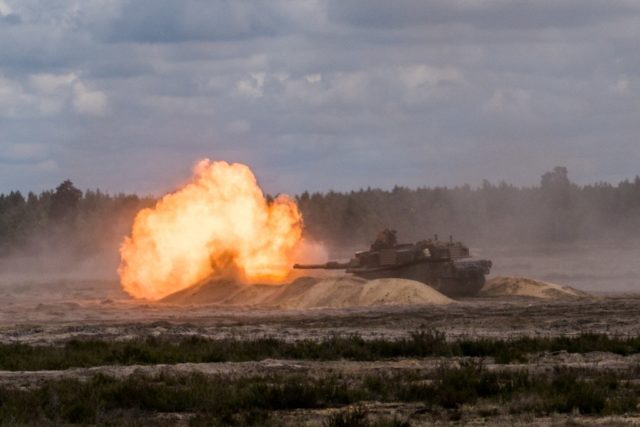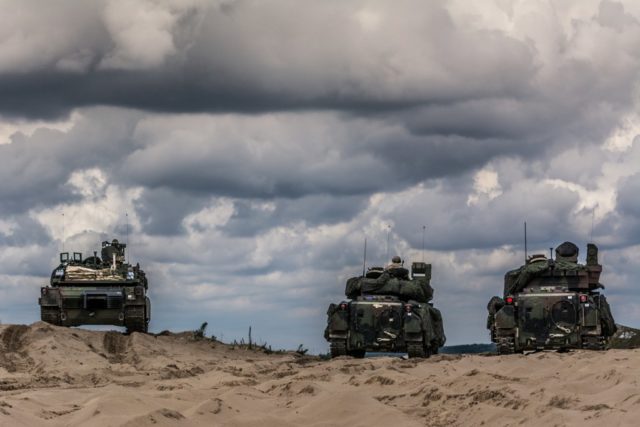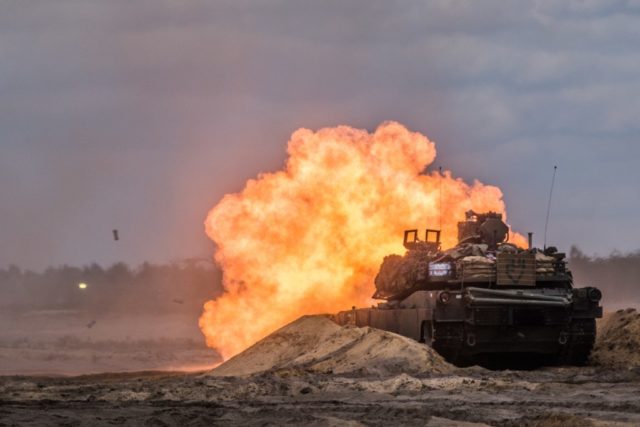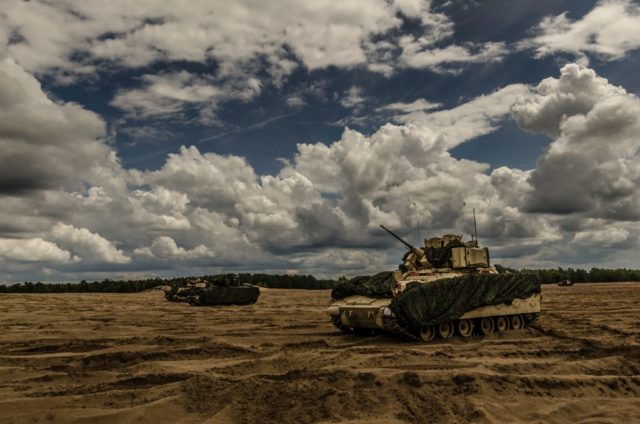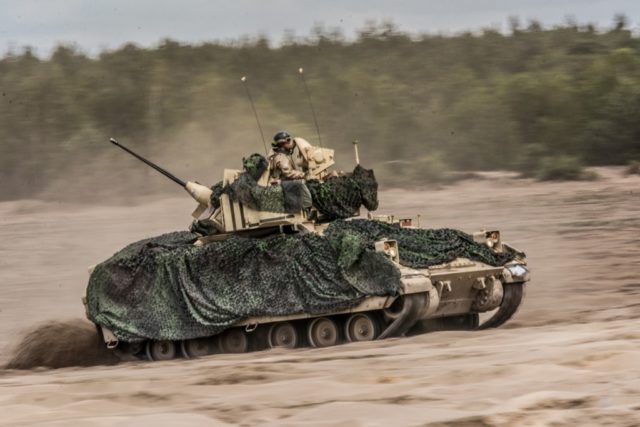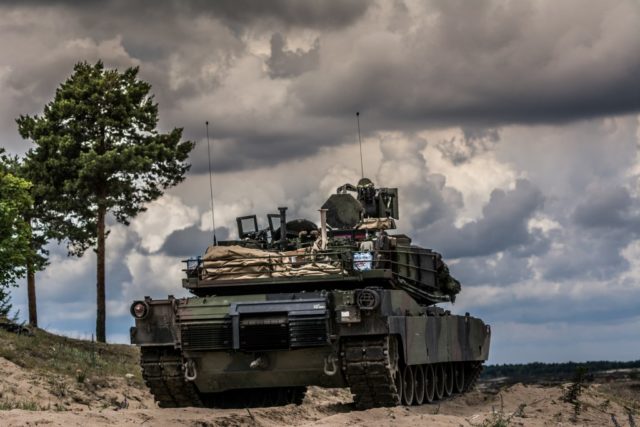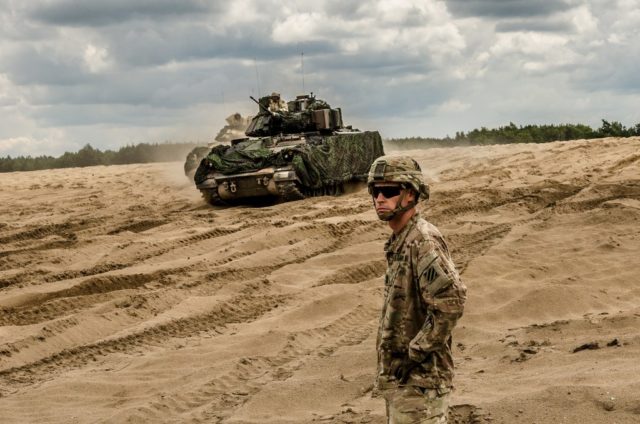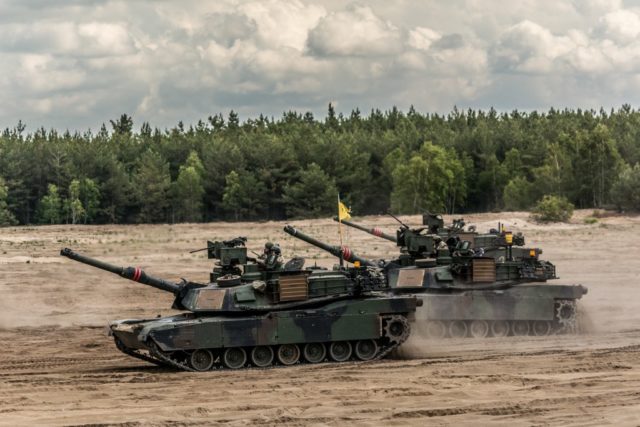 "Cooperation is the key to success"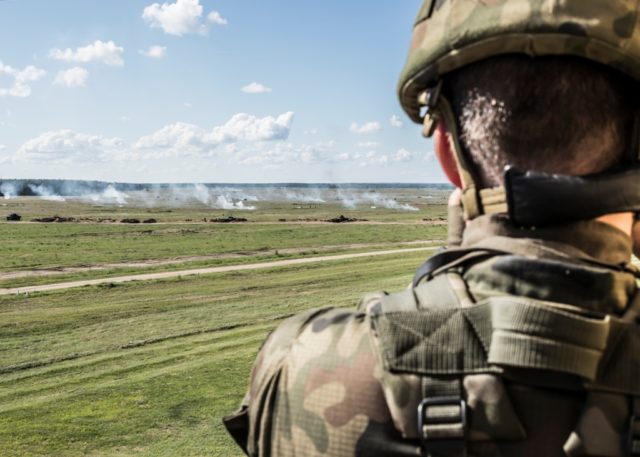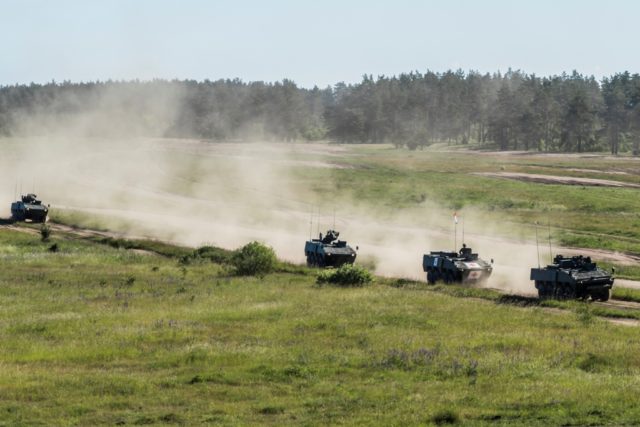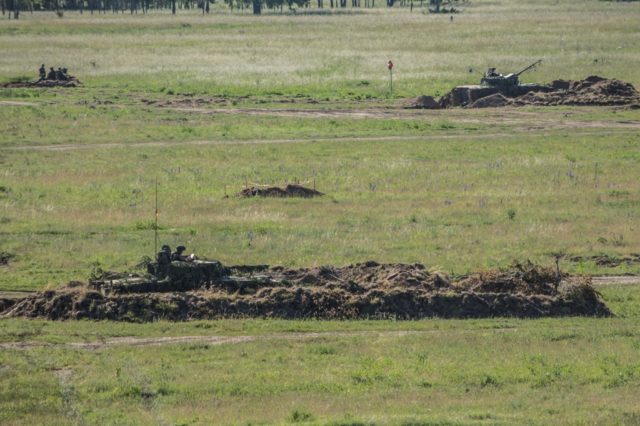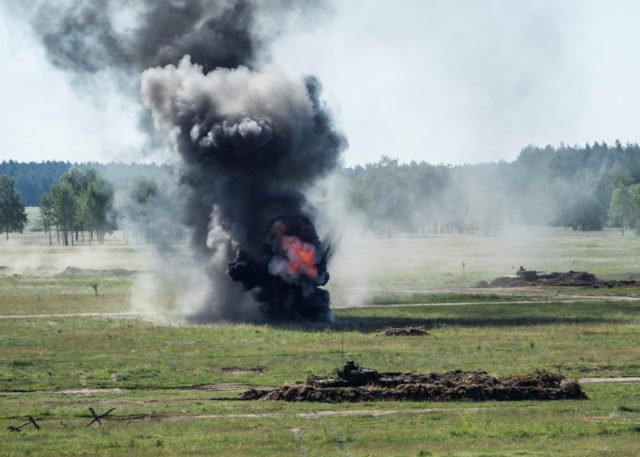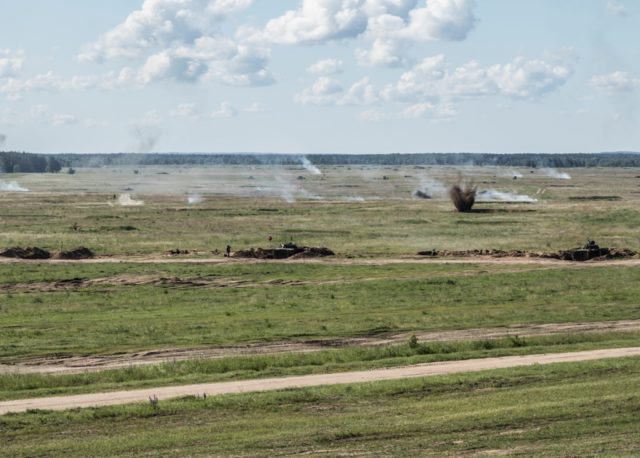 Polish-Turkish Chemical Cooperation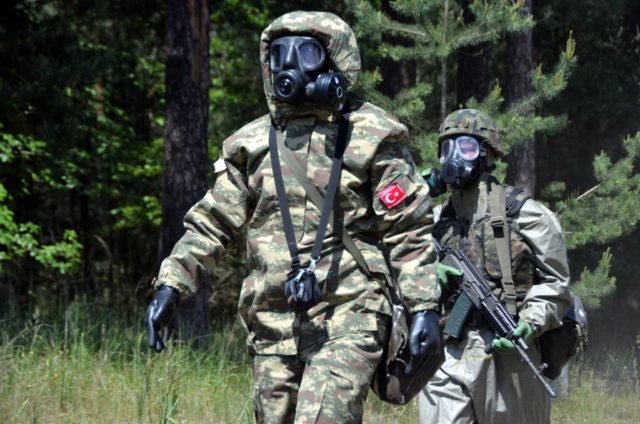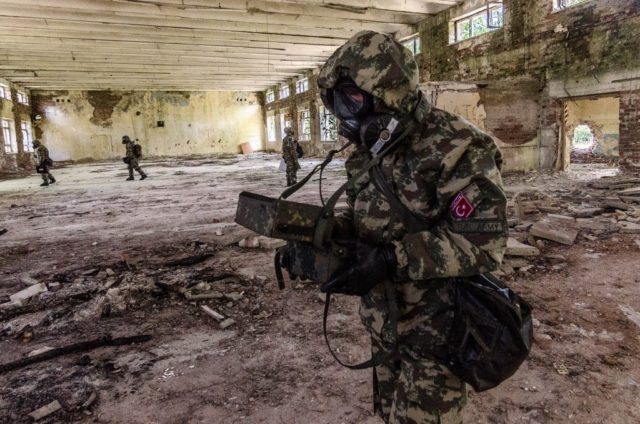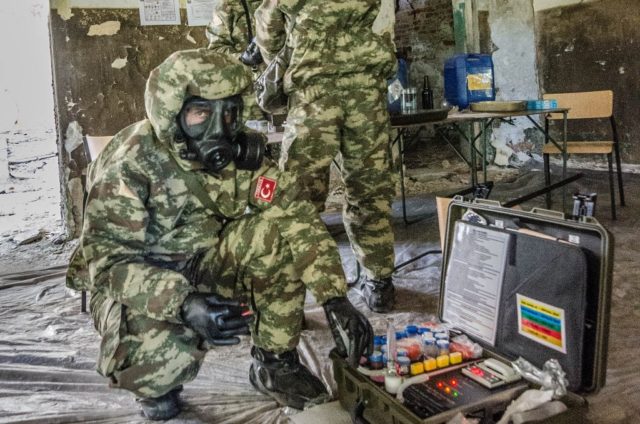 Anakonda Airborne in the daylight!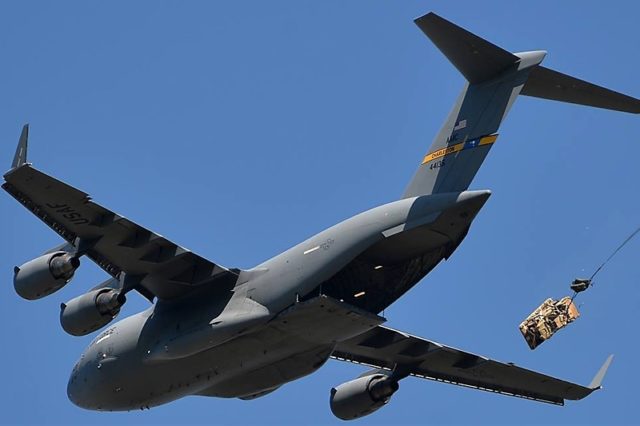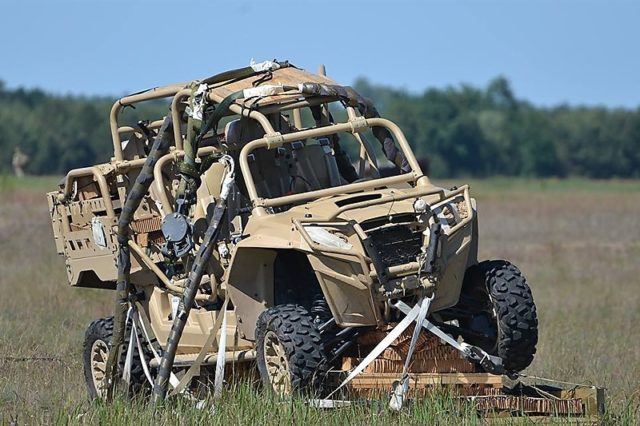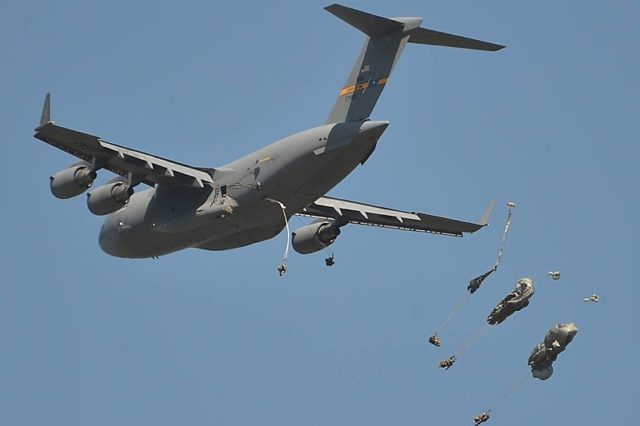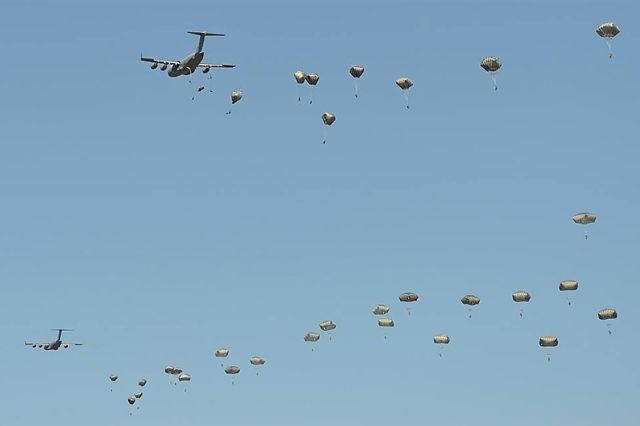 Ambush Simulation!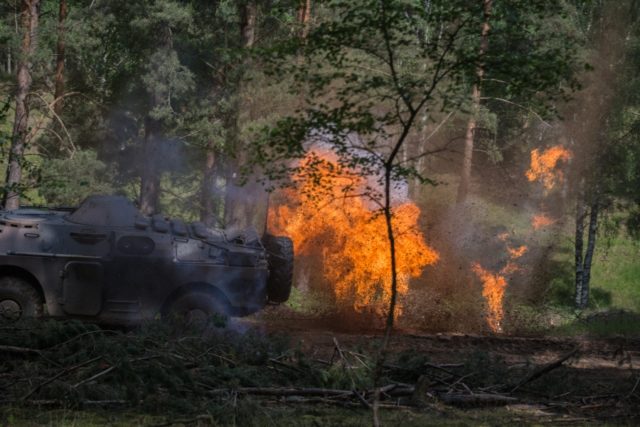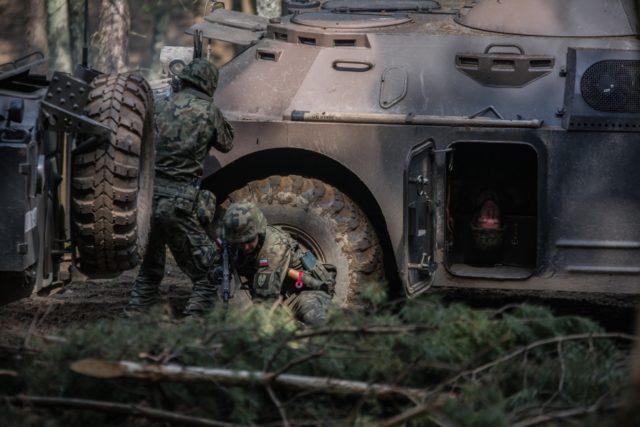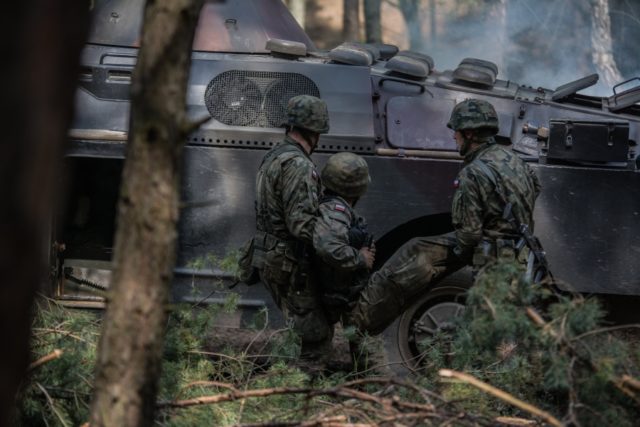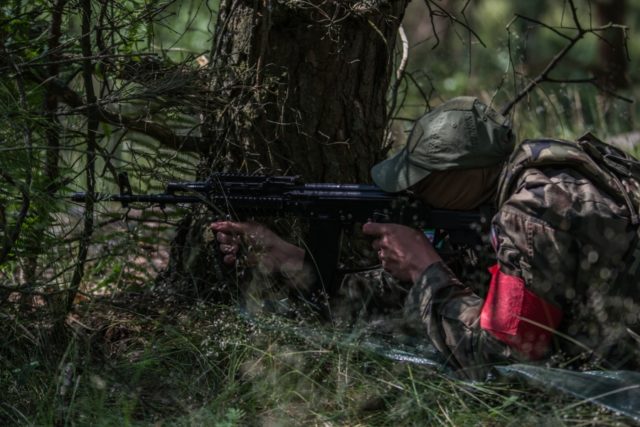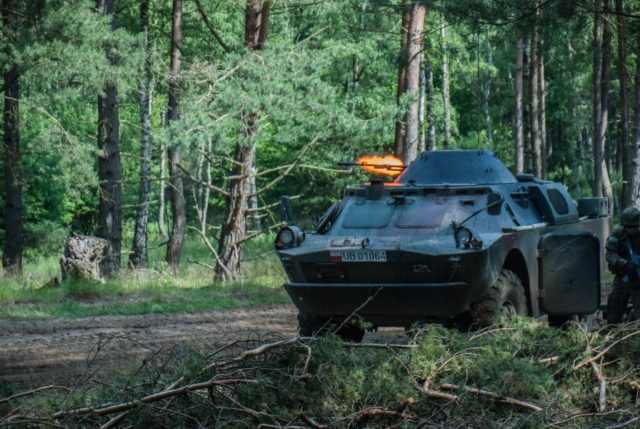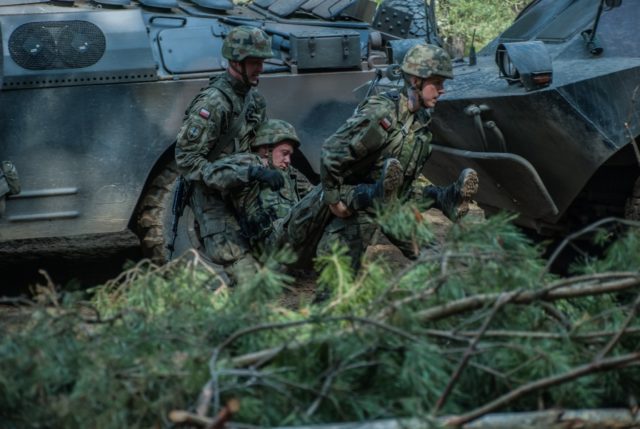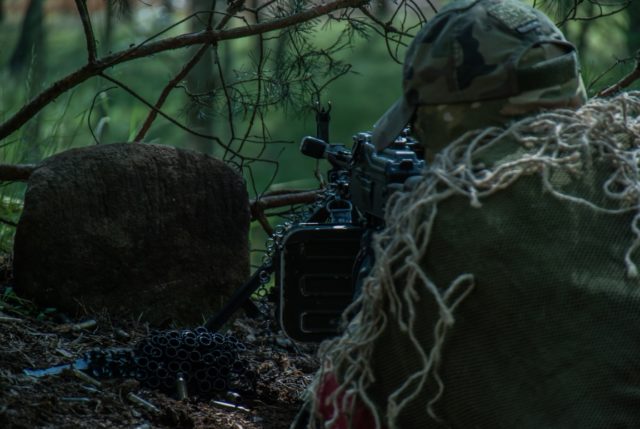 Building a floating bridge in Chełmno.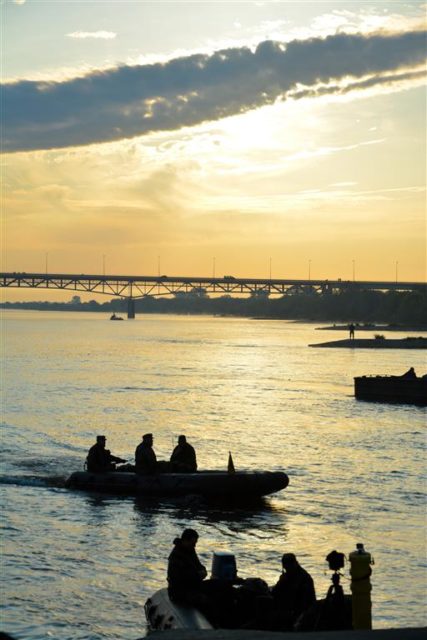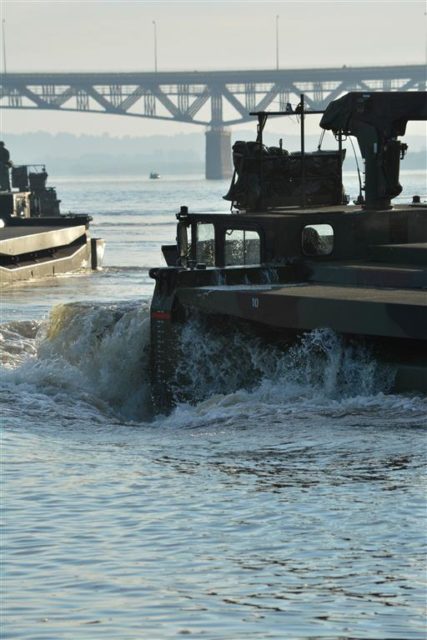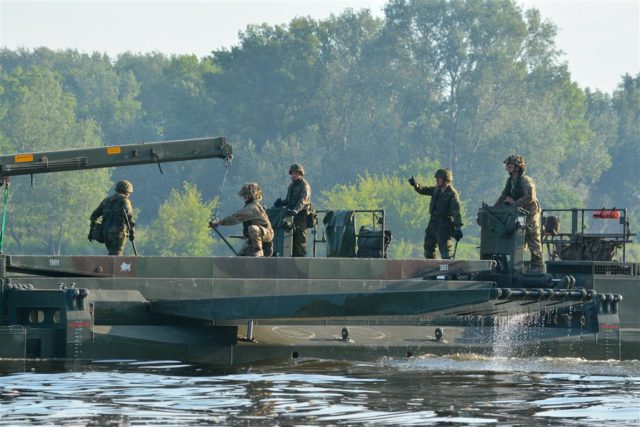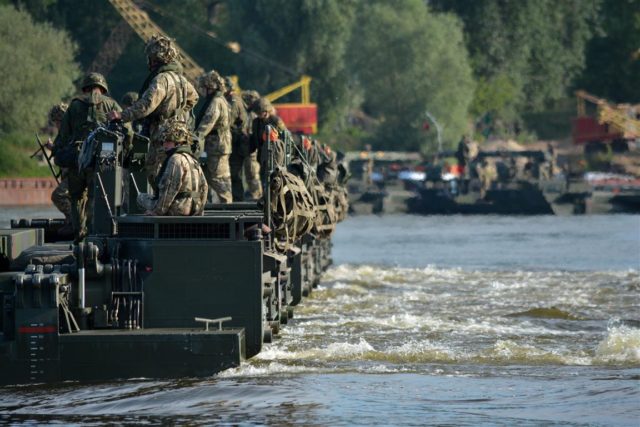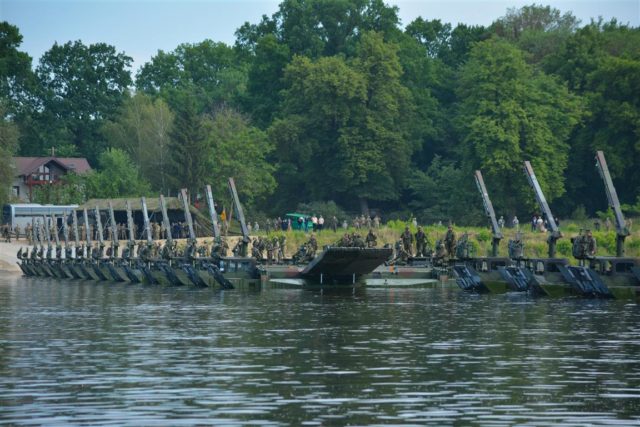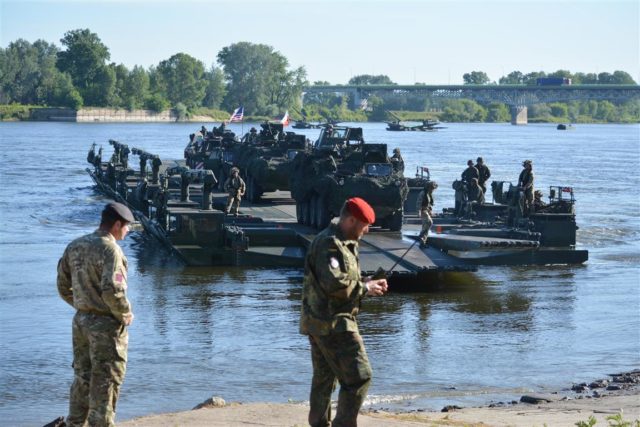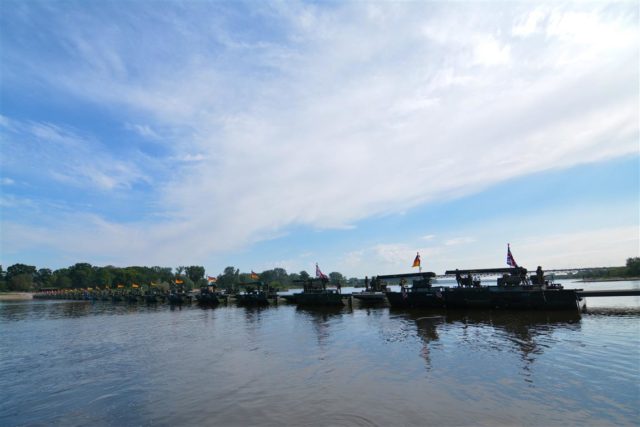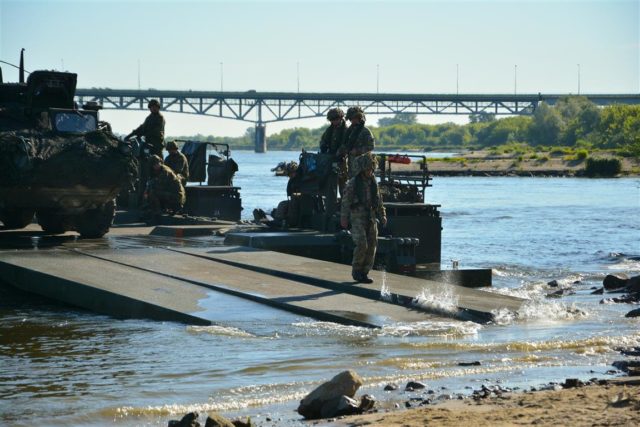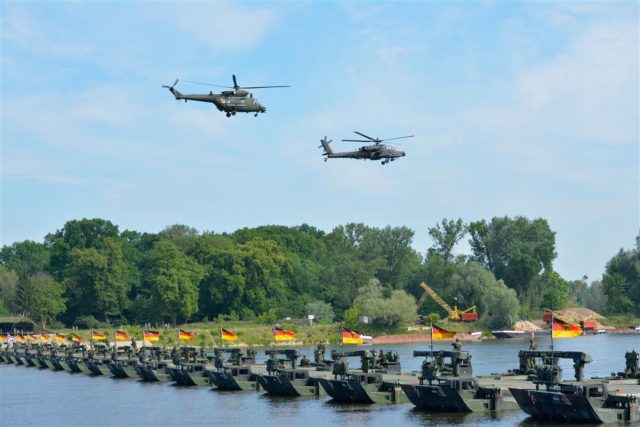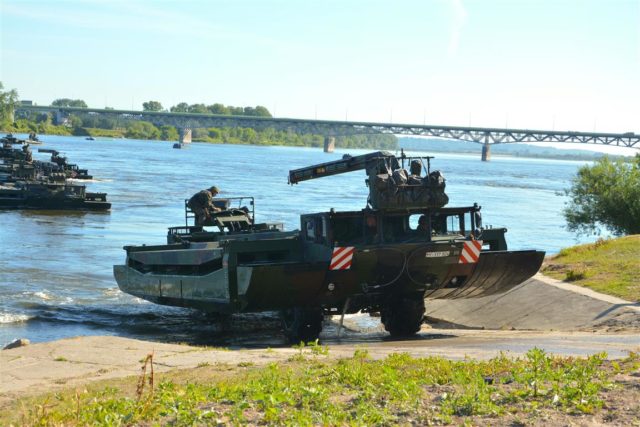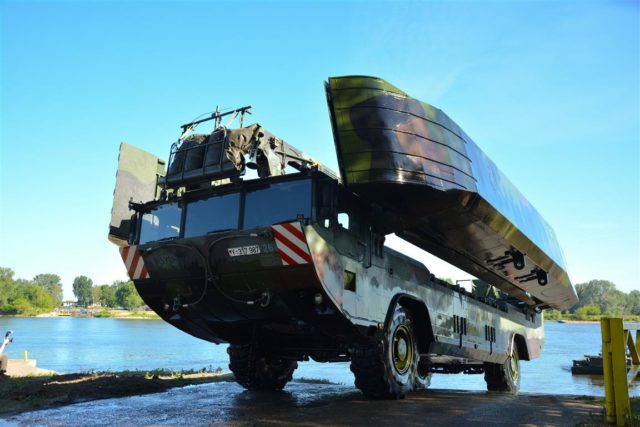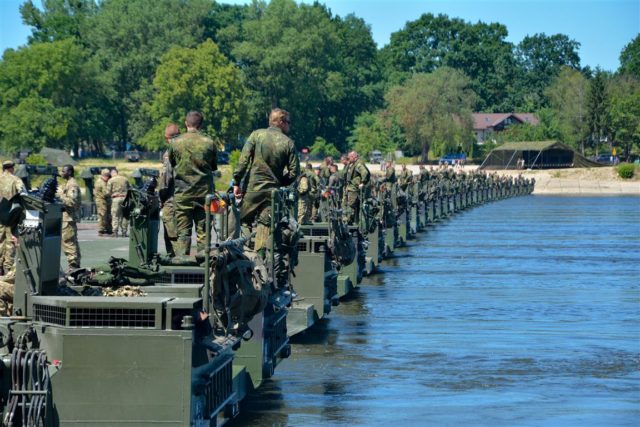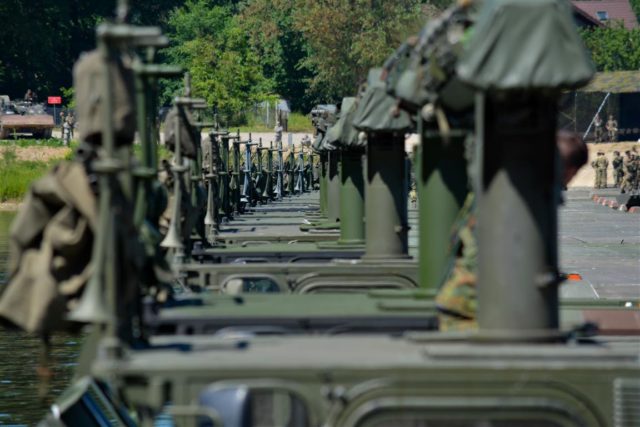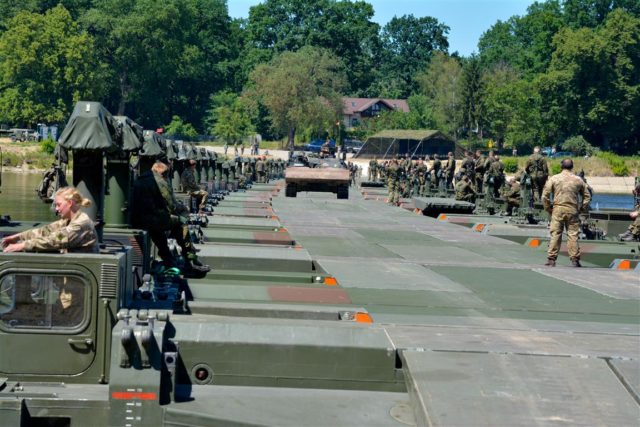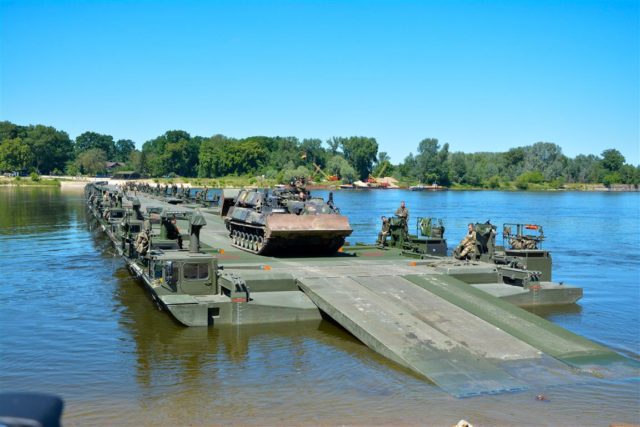 Artillery practice in Nowa Dęba