Usually artists are associated with pacifism and anti-war sentiments. There are, of course, always exceptions to such stereotypes – Adolf Hitler is probably the most famous of these former artists who turned instead to war.
Another former art student who traded his sketching pencils and paintbrushes for a rifle and bullets – and then went on to kill an extraordinary number of enemies who just happened to be Hitler's troops – was the Soviet sniper Ivan Mikhaylovich Sidorenko. During WWII this self-taught sharpshooter took out an astonishing five hundred enemy troops.
Ivan Sidorenko was born into a peasant family in Smolensk Oblast, near Belarus, in September 1919. He only completed ten grades of school, after which he enrolled in the Penza Art College, near Moscow, hoping to carve out a career for himself in art.
Ultimately, however, it was not for his artistic abilities that he would be remembered. His real date with destiny came when he was conscripted into the Red Army in 1939. He was initially trained as part of a mortar unit, of which he became a junior lieutenant, but he would soon prove that his worth to the Soviet Army extended far beyond simply loading, unloading and reloading mortars.
His unit was sent into battle in the Battle of Moscow in 1941, but he quickly decided that he needed to do more to the German soldiers than simply fire mortars at them. He started to use his unit's time off to hunt down German troops in the city and take them out from a distance.
Sidorenko used the Mosin-Nagant rifle, a standard issue rifle for most Soviet troops. It fired a 7.62x54R round and had a magazine capacity of five rounds. With standard sights the rifle – a heavy, but nigh indestructible piece of weaponry – was accurate up to 550 yards.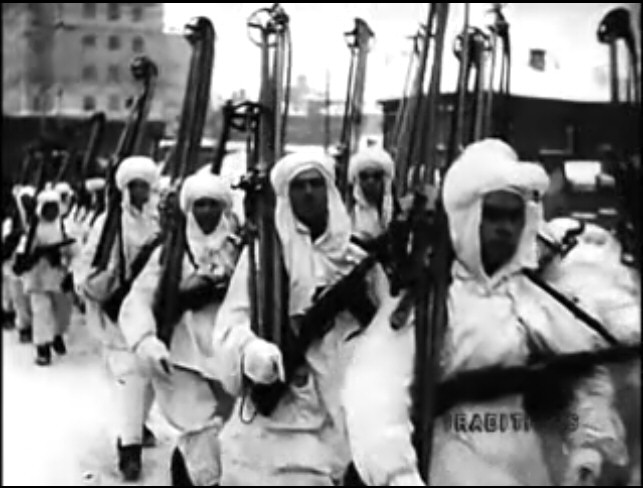 Sidorenko used a rifle with a telescopic sight, increasing the range at which he could accurately hit a target up to around 875 yards, making it a pretty effective sniping weapon. While Sidorenko had no specific training in being a sniper, he was quickly able to learn the ropes of the business by his own instincts and intuition – and, of course, the uncanny natural ability he possessed to put shots on target.
In the war-torn streets of Moscow, he soon began to make a name for himself as he racked up kill after kill, taking out unsuspecting German soldiers from positions of cover and then disappearing like a phantom before they could retaliate. Not content to simply kill individual German soldiers, Sidorenko also targeted German tankers and supply vehicles, which he would take out with explosive rounds.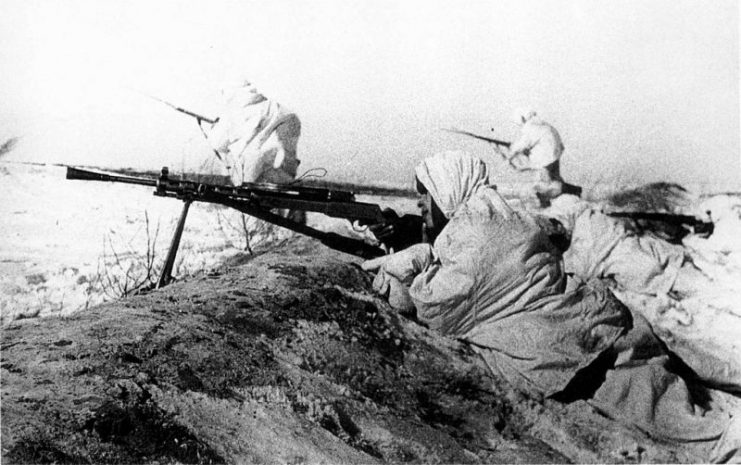 His kill count, which was becoming very impressive, was soon noticed by Soviet commanders. He was removed from his mortar unit so that he could concentrate exclusively on sniping, and was asked to teach other Soviet troops how to be snipers. The potential snipers were selected for training with Sidorenko on the basis of the expertise they displayed with their weapons, and, of course, having exceptionally sharp eyesight.
To teach his trainees the art of sniping, Sidorenko, who lived by the motto "one shot, one kill," would often train them the same way he had learned: on the job. He would take one trainee at a time with him on his sniping missions, so that they could see the principles of the activity being put into live – and lethal – practice.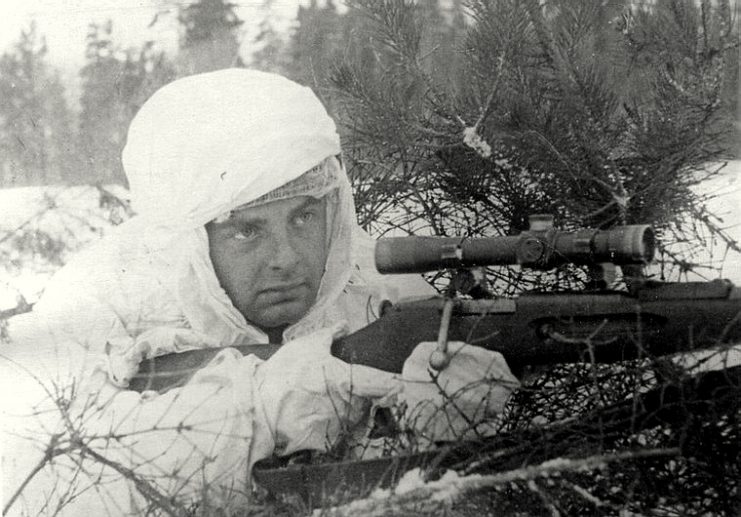 Sidorenko ended up rising further through the ranks, becoming the Assistant Commander of the Headquarters of the 1122nd Rifle Regiment, and with them he fought as part of the 1st Baltic Front. As the war progressed he spent more time training snipers and less time being one himself, although he would still, on occasion, venture out to the front and take out more German troops.
He was wounded on numerous occasions throughout his time on the front, but a particularly serious wound he received in Estonia in 1944 put an end to his career as an active sniper. As a result of this injury he spent the rest of the Second World War in a hospital, recovering.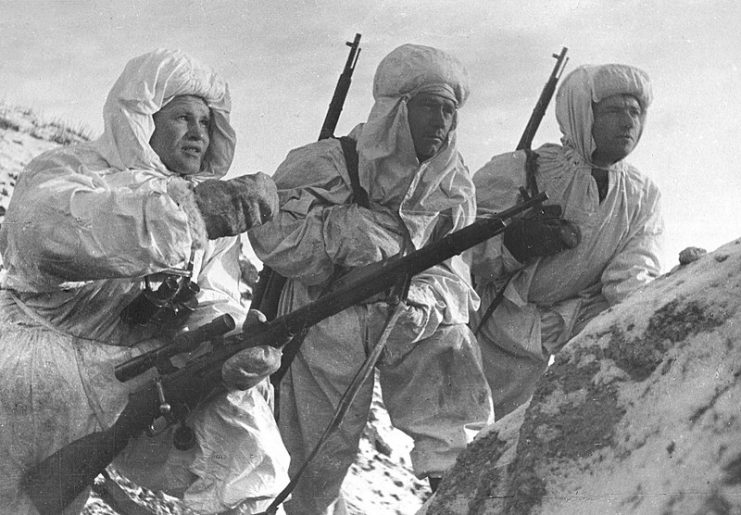 At the time he received this career-ending injury, he had racked up a kill count of five hundred, and had trained two hundred and fifty new snipers, all of whom wreaked havoc on their German enemies throughout the war. On June 4, 1944, he was awarded the prestigious honor of Hero of the Soviet Union, and is credited with being the most successful Soviet sniper of WWII.
Read another story from us: The truth About Erwin König Sent to Stalingrad to Take on The Very Effective Soviet Snipers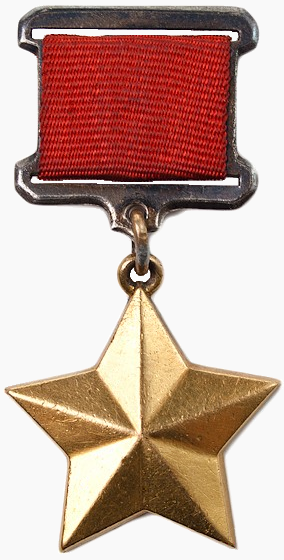 After the war he left the army and moved to Chelyabinsk Oblast, where he took a job as the foreman of a coal mine. Sidorenko ended up living until February 1994, when he passed away in Kizlyar in Dagestan.