War History online presents this Guest Piece from Ned Forney
In early 1956, with Elvis songs flooding the airwaves, "I Love Lucy" beaming into living rooms, and Eisenhower preparing to run for a second term, three young men reported to Quantico, Virginia. They were beginning The Basic School, or TBS, a six-month training program designed to turn newly commissioned 2ndLieutenants into knowledgeable and confident Marine officers.
Lieutenants William S. "Bud" Ford, Peter J. Finley, and Si-yun Chang would spend the next 24 weeks studying, drilling, patrolling, marching, firing and cleaning weapons, and just trying to make it from day to day.
For Marines at TBS, the sooner they made it through Quantico the better. Once their training was over, they could do what they had really signed up for – lead Marines. Graduation, the proverbial light at the end of the tunnel, couldn't come soon enough. For 1st Lieutenant Chang, however, things were different.
Chang was a Republic of Korea, or ROK, Marine. Twenty-three years old and a ROK Naval Academy graduate, he had been sent to America to learn about the US Marine Corps and build relationships with its officers. As his instructors and classmates would soon discover, he would excel at both.
Starting in the mid-1950's, a handful of ROK Marines, chosen for their excellent English and leadership skills, were sent to the US every year as part of an exchange program – still in existence today – designed to promote esprit-de-corps between the two services. The ROK Marine Corps, founded in 1949, was hoping lieutenants like Chang could help mold their organization into a modern, well-trained amphibious assault force similar to the US Marine Corps.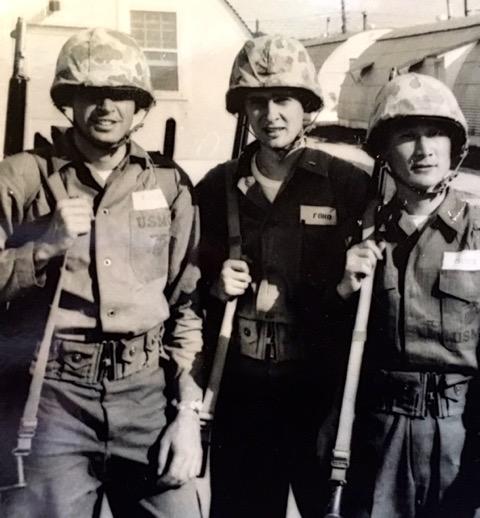 After the first few weeks of TBS training, Chang and his fellow ROK lieutenants knew the rumors about the US Marines were true: they were tough, motivated, and proud. But they were also gregarious and friendly.
Lieutenant "Bud" Ford, a Villanova University graduate from Neptune, New Jersey, and his friend, Lieutenant Pete Finley, a native of Philadelphia with degrees from LaSalle and William and Mary Colleges, were particularly sociable and befriended Si-yun.
Along with 315 other Marine lieutenants, they would spend the next nearly 180 days training at Camp Upshur, a remote outpost of Quonset huts, parade grounds, and obstacle courses in the boonies of Quantico. During their time together, Bud, Pete, and Si-yun participated in intense field exercises; mastered marksmanship, land navigation, and military tactics; prepared for inspections and exams; and coped with the constant pressure that came from instructors, fellow lieutenants, and themselves. Life at The Basic School was a daily test of endurance.
If they had any second thoughts as to how much self-discipline, sacrifice, and devotion it would take to lead Marines, their doubts were quickly erased.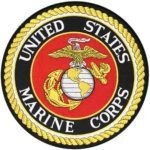 By the end of their first month at Quantico, Lt. Chang had made a name for himself. He was an excellent infantryman, student, and leader. "Si Yun was always light years ahead of us," Ford remembered, "but he never talked about himself or his accomplishments."
From his personable, down-to-earth leadership style, to his warm smile and willingness to help his classmates, he fit in easily with the American lieutenants. He also got along well with the ROK officers, and Ford called him the "dean" of the Korean contingency.
The three brothers-in-arms became good friends, frequently spending their free weekends together. Ford and Finley invited Chang to their homes, and the Korean lieutenant was an instant hit with their parents. He was polite and charming, the perfect houseguest.
With his visits to Pennsylvania and New Jersey, Chang experienced 1950's middle-class America. Memories of chatting with Ford and Finley's parents, eating homemade meals, and meeting people from diverse backgrounds, religions, and cultures gave him a unique perspective on the US. For the rest of his life he fostered a close relationship with America. (He would live in the States for eight years as a diplomat and his daughter is an American citizen.)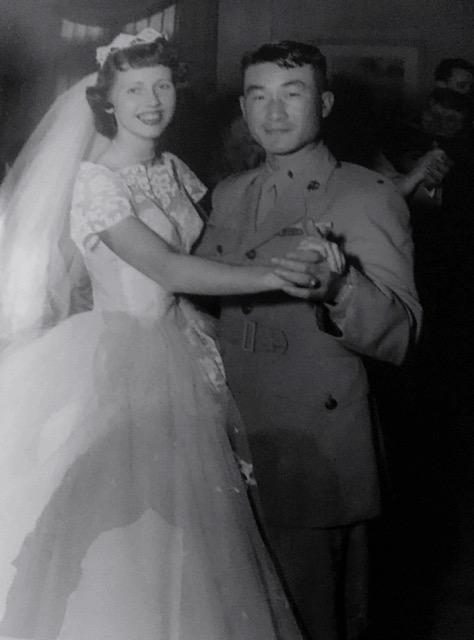 On April 28, 1956, Si-yun attended Lieutenant Ford's wedding. He'd never been to an American wedding and was awed at the mass and reception. Over sixty years later, when asked about the ceremony, the three men recalled the stained-glass windows and ornate altar of Asbury Park's Holy Spirit Church, the bride's white dress and flowing veil, and Bud's crisp Dress Whites as if it were yesterday.
"It was an honor having Si-yun there," Bud told me. "He charmed the wedding party and guests." A photo of Ford's bride, Jackie, and Lieutenant Chang became a favorite keepsake of the Ford's. "Jackie treasured the photo," Bud recalled.
In late June 1956, the three men graduated from TBS and went their separate ways.
But their training had accomplished exactly what the ROK and US Marine Corps had hoped it would. Their shared hardships, challenges, and frustrations had molded them into platoon leaders and future company, battalion, and regimental commanders. It had also instilled in them a sense of mutual respect and camaraderie that exists to this day.
Their friendship, like the US-ROK alliance, has lasted for over six decades and illustrates the importance of maintaining a strong partnership between their two countries. In the words of US and ROK soldiers, sailors, airmen, and Marines training in South Korea, "We go together!"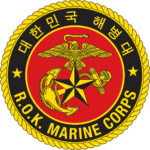 Bud Ford, 83, now lives in Chatham, New Jersey. During his five years in the Marine Corps, he flew H-34 helicopters, the highlight of his career being his stint as a Project Mercury recovery pilot.  In 1961, he joined New Jersey Bell Telephone Company, retiring thirty-two years later as the Vice President and CFO of Verizon-New Jersey. He has six children, 13 grandchildren, and two great-grandchildren. His wife, Jackie, suffered from a severe stroke in September 2016 and passed away a month later. The couple had been married for 60 years.
Pete Finley, 86, served in the Marine Corps for 43 years: two years as an infantry officer (he was the Executive Officer of Golf Company, 2nd Battalion, 2nd Marines when they landed in Lebanon in 1958) and 41 years as a reserve officer. A Marine Corps psychologist, he worked at Headquarters Marine Corps screening Marines for positions at the White House, Camp David, and US embassies. Upon his retirement as a colonel, he was honored with a parade at Marine Barracks, Washington, DC. He also taught psychology at local colleges in New Jersey and was Superintendent of the John S. Helmbold Regional Special Education Center. He married Ann "Nancy" Ryan in 1957 and has five children, five grandchildren, and one great-grandchild. Nancy passed away last year from advanced Parkinson's disease, after 60 years of marriage.
Si-yun Chang, 84, returned to Korea in 1956 and was assigned as an English interpreter for the US Marine Corps' senior advisor to the ROK Marines, Colonel Edward H. Forney (the author's grandfather). He went on to serve as a military diplomat in Vietnam and Tunisia and retired from the ROK Marines in 1974 as a lieutenant colonel. He then entered the Korean diplomatic corps and worked at the Korean embassy in Ivory Coast, Washington, DC, and the Korean mission to the United Nations in New York City before completing his career in 1984. He now lives in Seoul with his wife, Hae-sook Kim. They have four children and two grandchildren and have been married for 61 years.
The three men have remained friends since 1956 and frequently email and call one another. They have met four times over the years and have always lived by the Marine motto: Semper Fidelis – Always Faithful.