Famous for his role as the "pub landlord", Murray visited The Tank Museum to participate in the Museum's popular videos series "Top 5 Tanks", where celebrities reveal their favorite tanks from the collection.
Popular YouTubers and actors including Red Dwarf's Chris Barrie have been among the well-known faces to appear in the series so far, which has attracted over 1.8 million viewers to date.
Al Murray, best known for his comedy, is a passionate history enthusiast who has presented documentaries on the Second World War. His Top 5 choices were based on representations of national military culture and reflect his interest in the Second World War.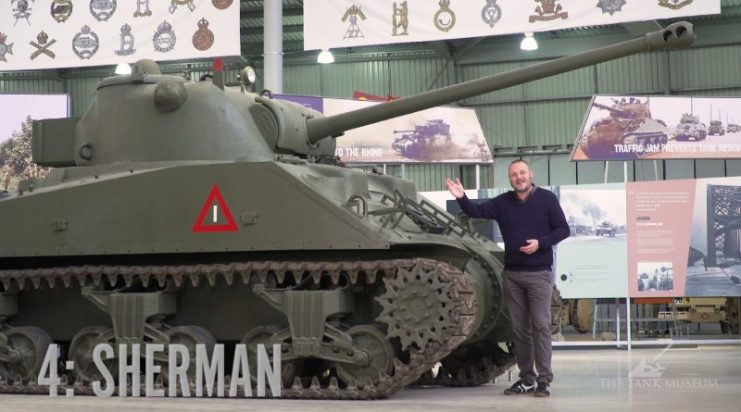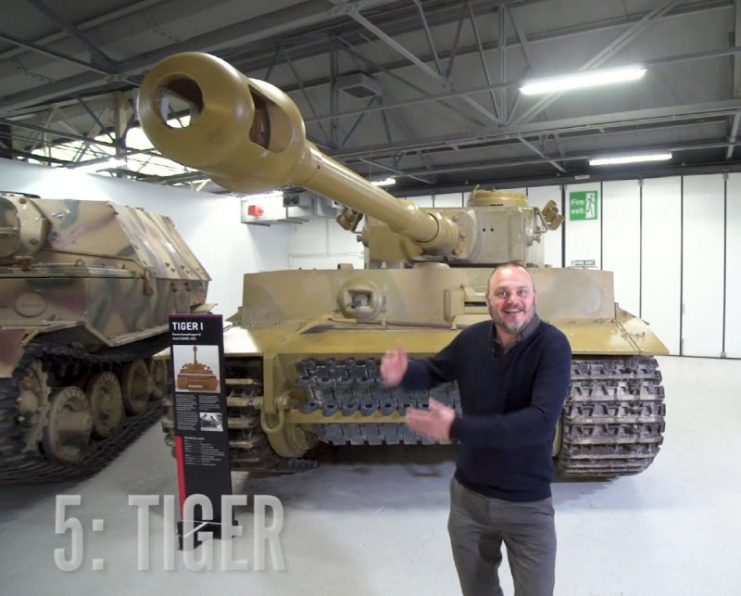 To subscribe to The Tank Museum's YouTube channel, please visit The Tank Museum.
Al Murray's Top 5 Tanks:
A list of the world's best Museum YouTube Channels released this month features The Tank Museum
Feedspot.com, a news blog, compiled the list based on subscribers, views and quality of videos.
The Dorset Museum's channel, which boasts almost 100,000 subscribers and hours of content, has been ranked among a number of world-class institutions such as the British Museum and New York's Metropolitan and Museum of Modern Art.
The Tank Museum was ranked number 8 in the list for its popular video series that look at the stories behind the vehicles on displays and the work that goes on at The Tank Museum.
Head of Marketing and Engagement, Nik Wyness says, "Our online video series have enabled us to reach a global online audience of history enthusiasts who may have otherwise never heard of us or been able to visit.
The success we've had in engaging with an online audience has already assisted us in attracting more visitors from overseas, and encouraging donations."
It's most popular series, 'Tank Chats', which has been viewed over 6.5 million times, is hosted by tank historian David Fletcher (MBE) who gives viewers an engaging and opinionated overview of each vehicle in the collection. Well-known faces have also contributed to the "Top 5 Tanks" series, where they are invited to talk to viewers about their favorite tanks.
To subscribe to The Tank Museum's YouTube channel, please visit TheTankMuseum and Feedspot Blog