I am continuing to make available many items from my personal collection in support of raising funds for a larger project.
Original WW2 Goatskin Leather A-2 Flight Jacket named to a pilot 'Ford' of the 5th US Army Air Force. Jacket maker is David. D. Doniger, tagged a size 38.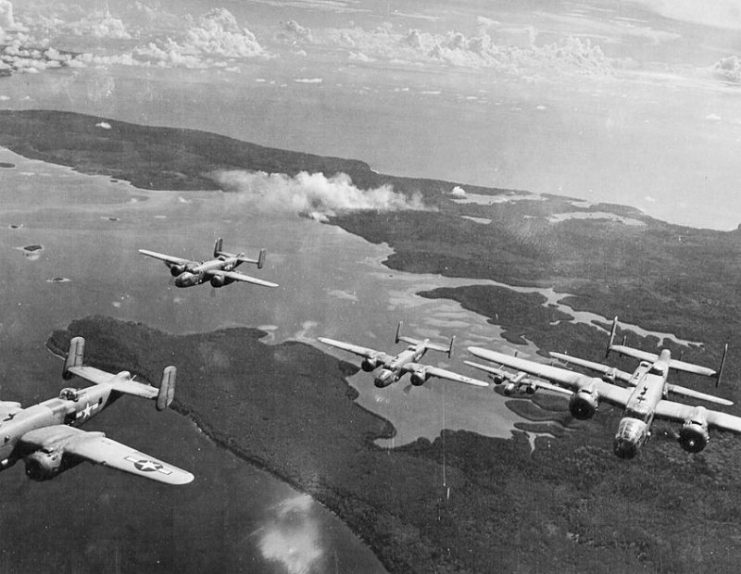 Original 'Talon' zip is in perfect condition with zero issues, all press studs work as they should. Interior lining in context is in superb shape and the the fully matching knits are completely undamaged – as i sourced and had professionally fitted a set of new old stock parts more than a decade ago.
Original 5th AAF felt and embroidery patch, original trimmed cloth pilot's wings and original block stencil of pilot's name all sit on the left breast. About 75% of the leather on the jacket is in superb condition, great patina and no damage. The upper back/shoulders (more to one side) have obvious cracking (surface-only) to the leather.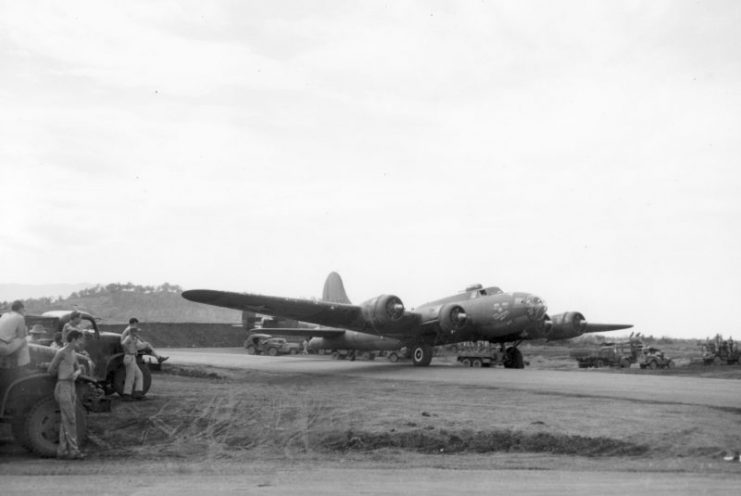 This genuinely is not worsening and the jacket remains superbly wearable or could form the centre-piece of a rather nice display. The usual WW2 underarm odour is present so if planning to wear this is something one would want to apply appropriate product to beforehand, or not, depending on your point of view.
So, in short, a very presentable, wearable, named jacket from one of the smaller contracts/rarer makers.
Shoulder seam to seam: 16.5″ across the top/front. Pit to pit: 20″ (item laid flat and measured across one side). Back of neck to hem: 24.50″ and shoulder seam to cuff: 24″.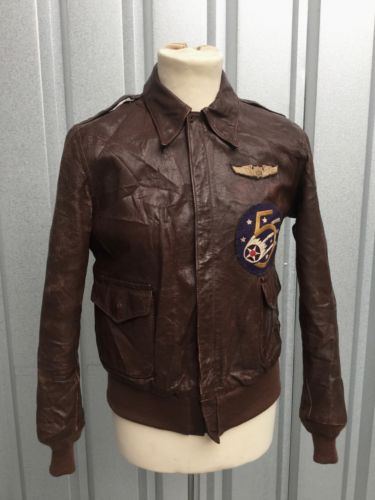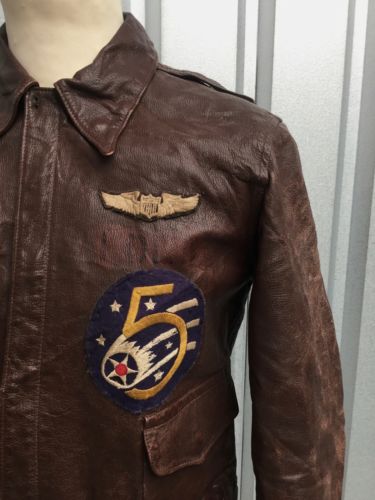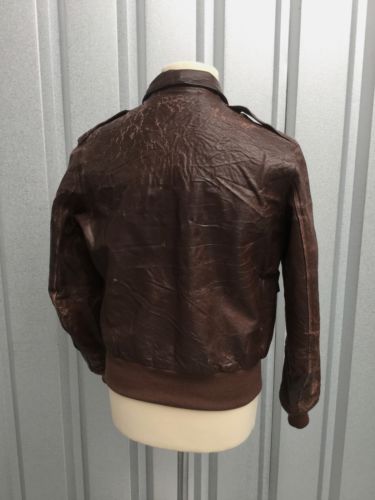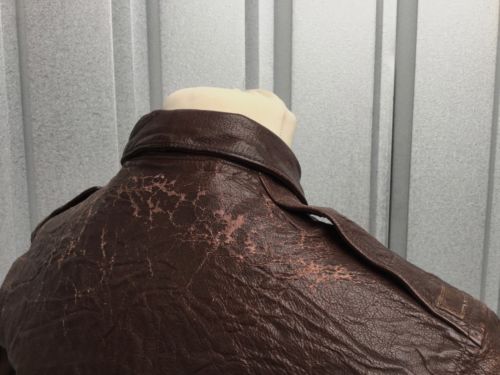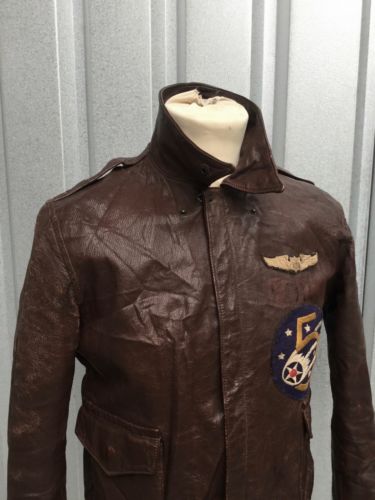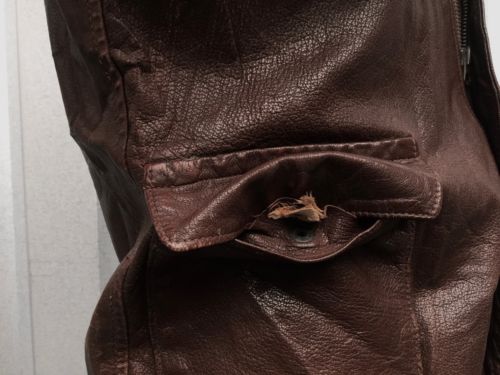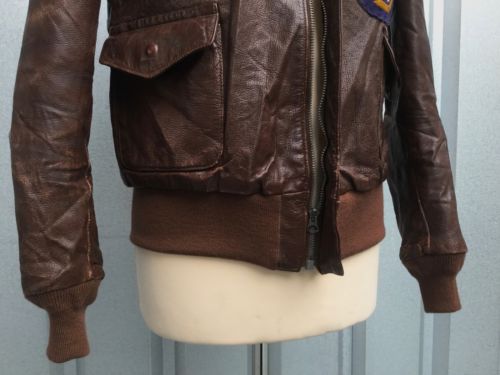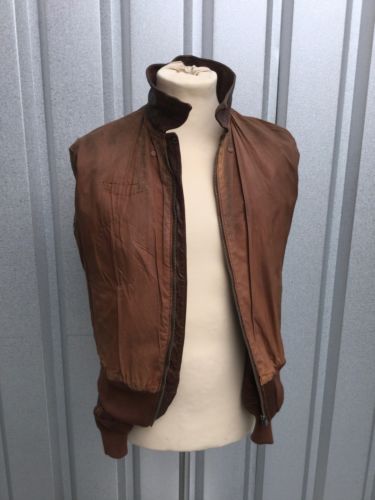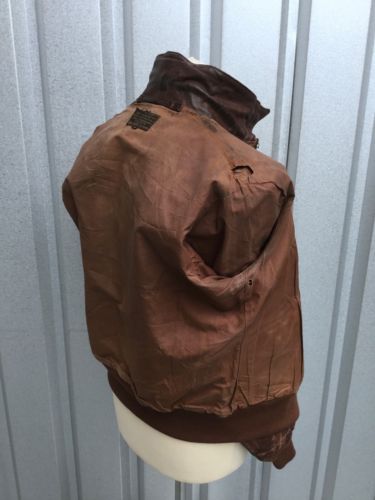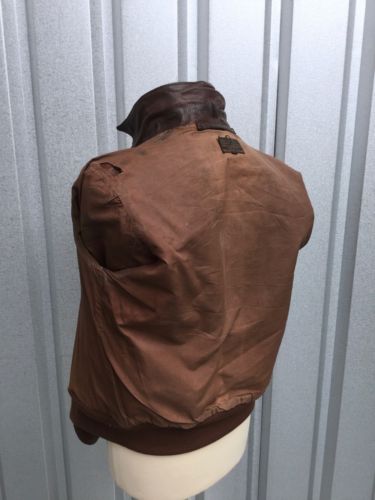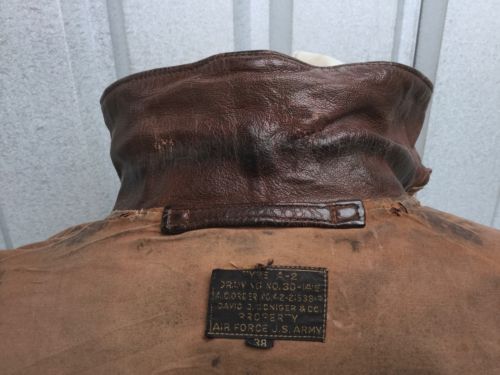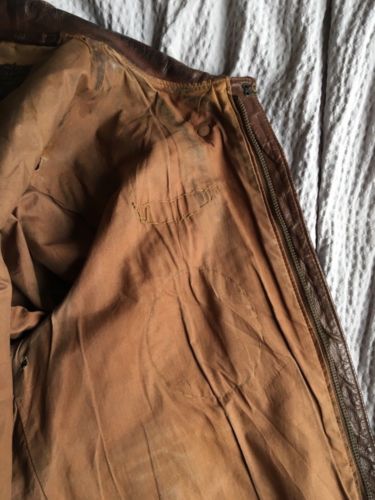 Photographed on a UK 38″ mannequin and tagged a 38 but imho it's too slim thru the shoulders at this size and for me the ideal size would be a 36 chest or in-between a 36 to 38. You can place your bid here
Please check the listed photographs for all details and feel free to get in touch if any further information is required.